WHEN
Apple's Mail Privacy Protection went into effect September 20, 2021.
WHO
Apple Mail users on iOS 15, iPadOS 15, and macOS Monterey devices, regardless of email service.
WHAT
You can't see who opened, open times, geolocation, or device used.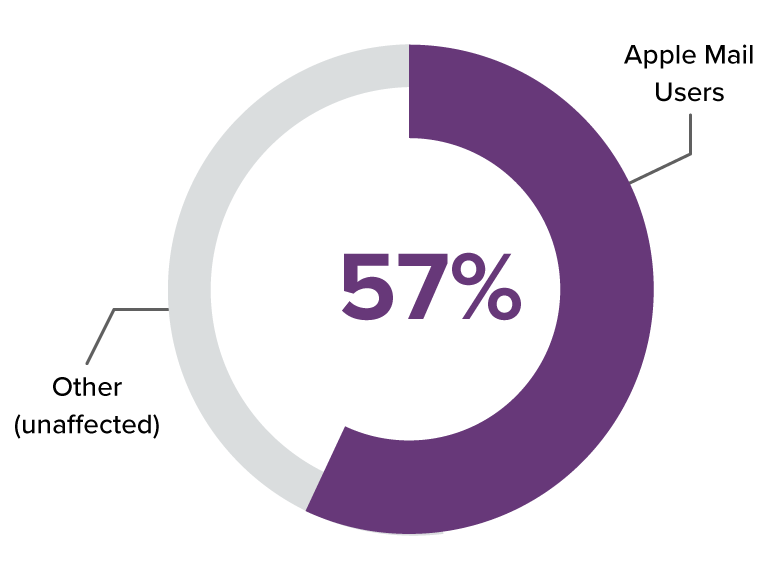 Which audience does this affect?
Mail Privacy Protection is available in the Apple Mail app on these devices:
iOS 15 (iPhone)
iPadOS 15 (iPad)
macOS Monterey (Mac)
Litmus' email client market share data shows the Apple Mail client—on iPhone, Mac, and iPad devices—with more than 57% of combined email opens as of July 2022.
Apple Mail Privacy Protection has become the most popular subcategory, impacting 52.7% of opens as of July 2022.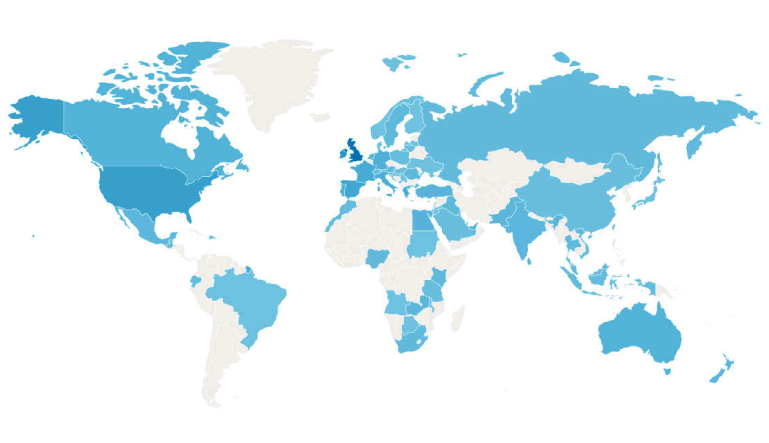 What does this mean for email marketing?
Mail Privacy Protection prevents email senders from seeing accurate opens and IP addresses, meaning:
Open rates are inflated.
Open time is unknown.
No device data is shared.
Geolocation is a mystery.
This impacts everything from measuring email performance to engineering automated nurture flows like re-engagement campaigns.
Take action: You can still make changes
It's not too late to optimize your email marketing program for the future of email insights and analytics. Here are some resources to help you get started so you can embrace this next era of email marketing with confidence.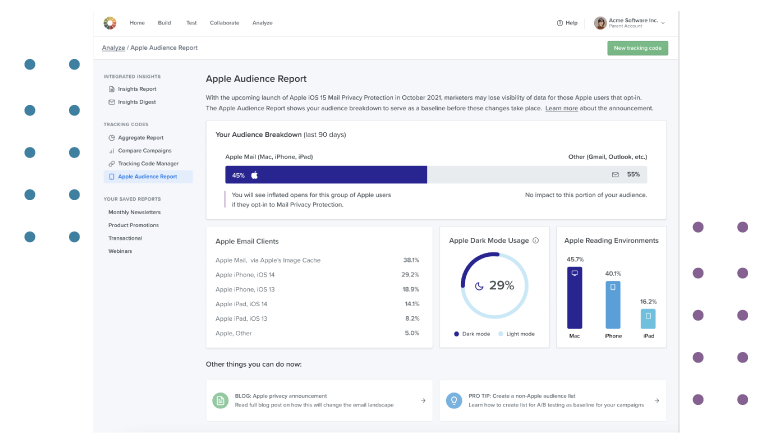 See your Apple Mail audience breakdown
How much does Mail Privacy Protection affect your email marketing program? No need to run the numbers manually. If you created an Apple Audience Report in Litmus Email Analytics, you can still see:
How much of your audience uses Apple Mail
Subscribers' Apple OS versions and devices
Apple Dark Mode usage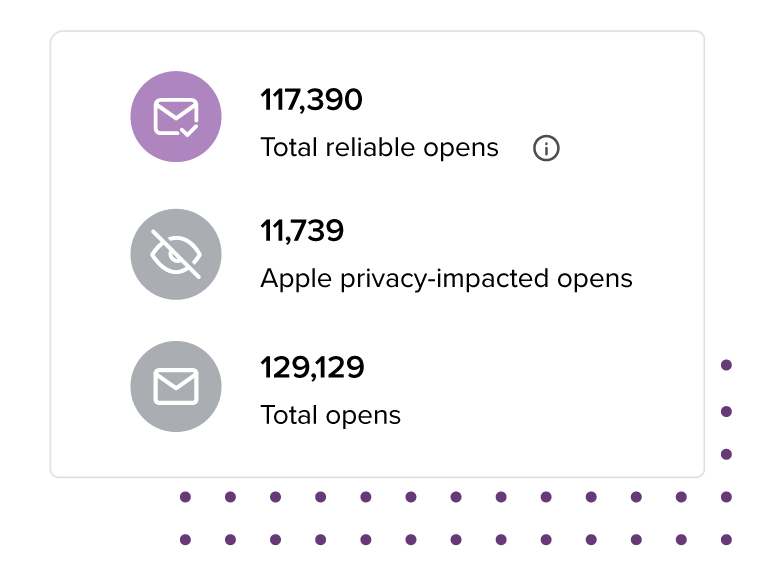 Create a reliable opens audience for non-Apple Mail users
Leverage the clients and devices that still track and report on opens to serve as a proxy for:
Overall email engagement
Email advertising impressions
Monitoring email deliverability
Warming up new IP addresses
Measuring A/B test results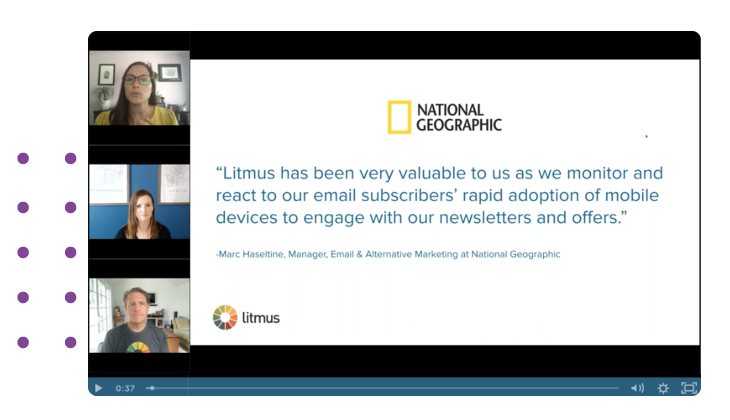 Hear from the experts
During our Ultimate Email Summit, we addressed the big changes affecting email marketing because of Mail Privacy Protection.
Watch the on-demand webinar to hear about the repercussions on the email world and pick up some practical ways to face it, head-on.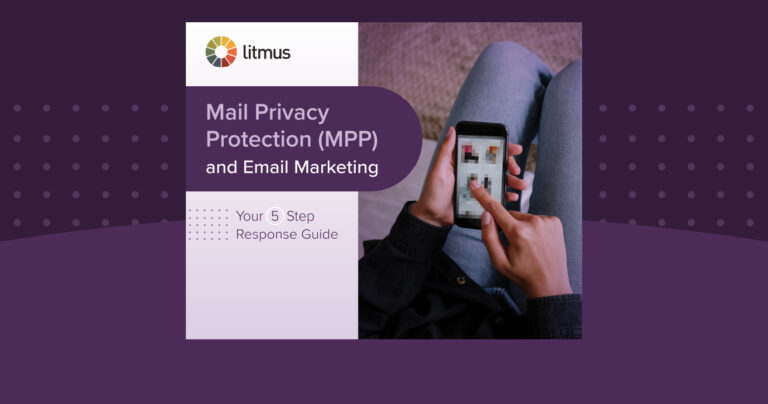 Get your step-by-step action plan
Want more details on Mail Privacy Protection and how to thrive without opens? Check out The Mail Privacy Protection Survival Guide for Marketers to learn:
What Mail Privacy Protection is and how it works
The impact on email marketing programs
Steps you need to take to optimize now
Empower your team with the right insights
Litmus Email Analytics gives you visibility into your audience—Apple Mail and otherwise—so you can see how much your program is influenced by Mail Privacy Protection, adapt for the future, and continue to create more effective campaigns, faster. Start your free trial today.
Try it free for 7 days
Upgrade or cancel at any time. No long-term commitment required.
Try it free for 7 days
Upgrade or cancel at any time. No long-term commitment required.
Create your Litmus account and start testing your emails in just seconds
Create your Litmus account and start testing your emails in just seconds