We went into 2021 hoping the worst was behind us, but if there's one thing we should all know by now, it's this: Change is constant. Many of the things we were feeling as both marketers and humans carried over or were somehow made worse. Then, new challenges arose.
Our 2021 State of Email report revealed five key trends happening in this chaotic email world:
Email marketing has become essential to business success.
The need for personalization and automation is now.
But privacy measures are impacting our ability to do so.
Production cycles are longer while volume is increasing.
The world is on fire—literally and figuratively—impacting our subscribers and how they engage with us.
Instead of focusing on the "why," let's embrace these changes, look to the future, and see how we can adapt and continue to lead successful email marketing programs as we head into 2022.
Invest more in email marketing
The State of Email report shows that email budgets and teams this year have mostly remained the same since last year while workload has increased. This is burning people out. Many of you are increasing email budgets for 2022, but most are still keeping that budget flat.
2022 Email Budget Spending Plans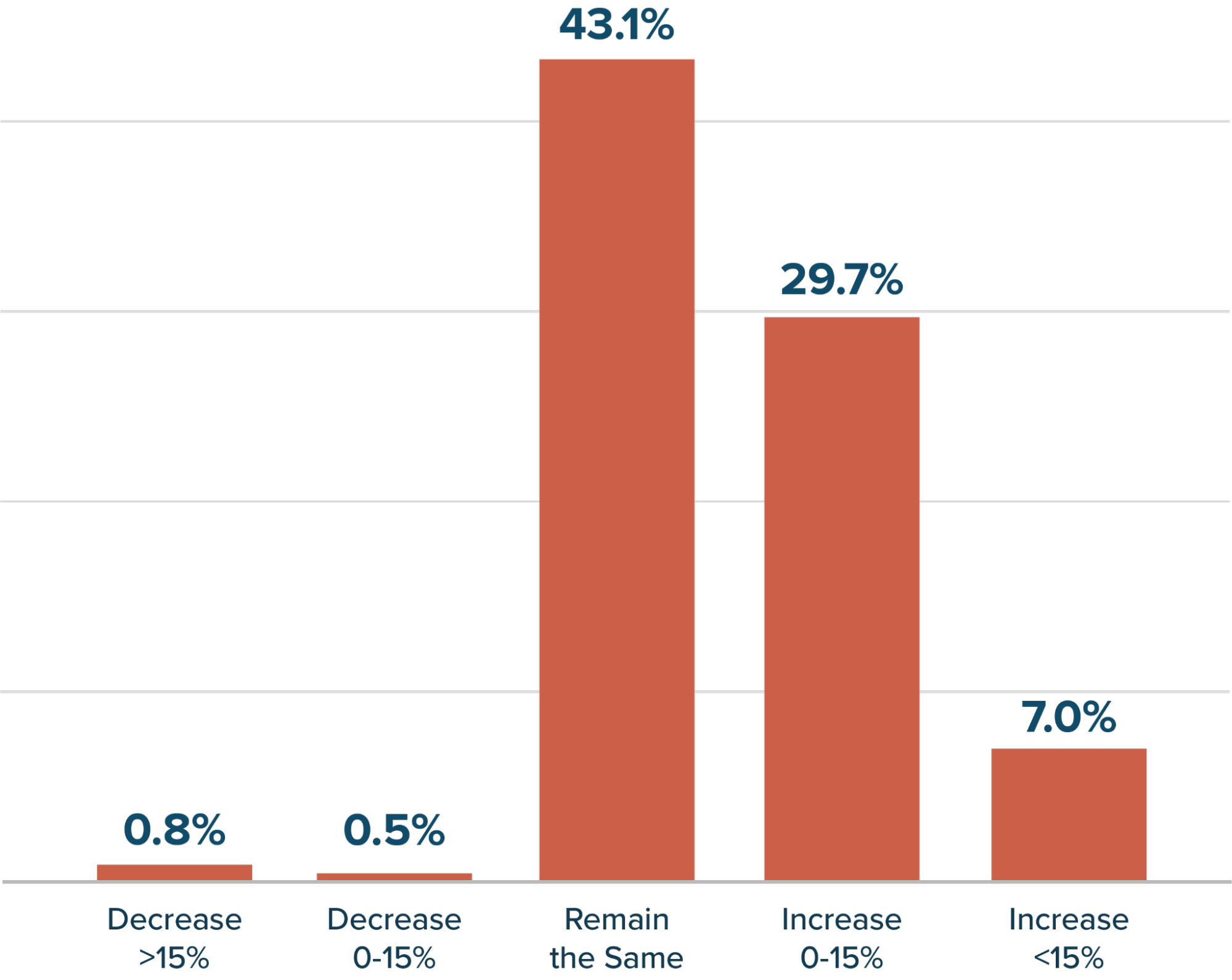 There's a reason email volume has gone up—email is highly profitable with an ROI of $36 for every $1 spent. You'll not only get greater returns but also keep your team happy, too. Employee retention is critical as many companies are struggling with the "Great Resignation" right now.
Pivot your personalization strategy
I've talked before about why brands are still failing to deliver true 1:1 personalization. With thousands of data points that must be systematically and accurately triangulated upon and intelligently orchestrated on a moment-to-moment basis, it's hard. So it gets put off.
And now, privacy measures like Apple's Mail Privacy Protection and the impending loss of third-party cookies are making this increasingly difficult. It'll only continue to get harder.
The lesson here? You need to shift your focus to the data points you can get: zero-party and first-party data.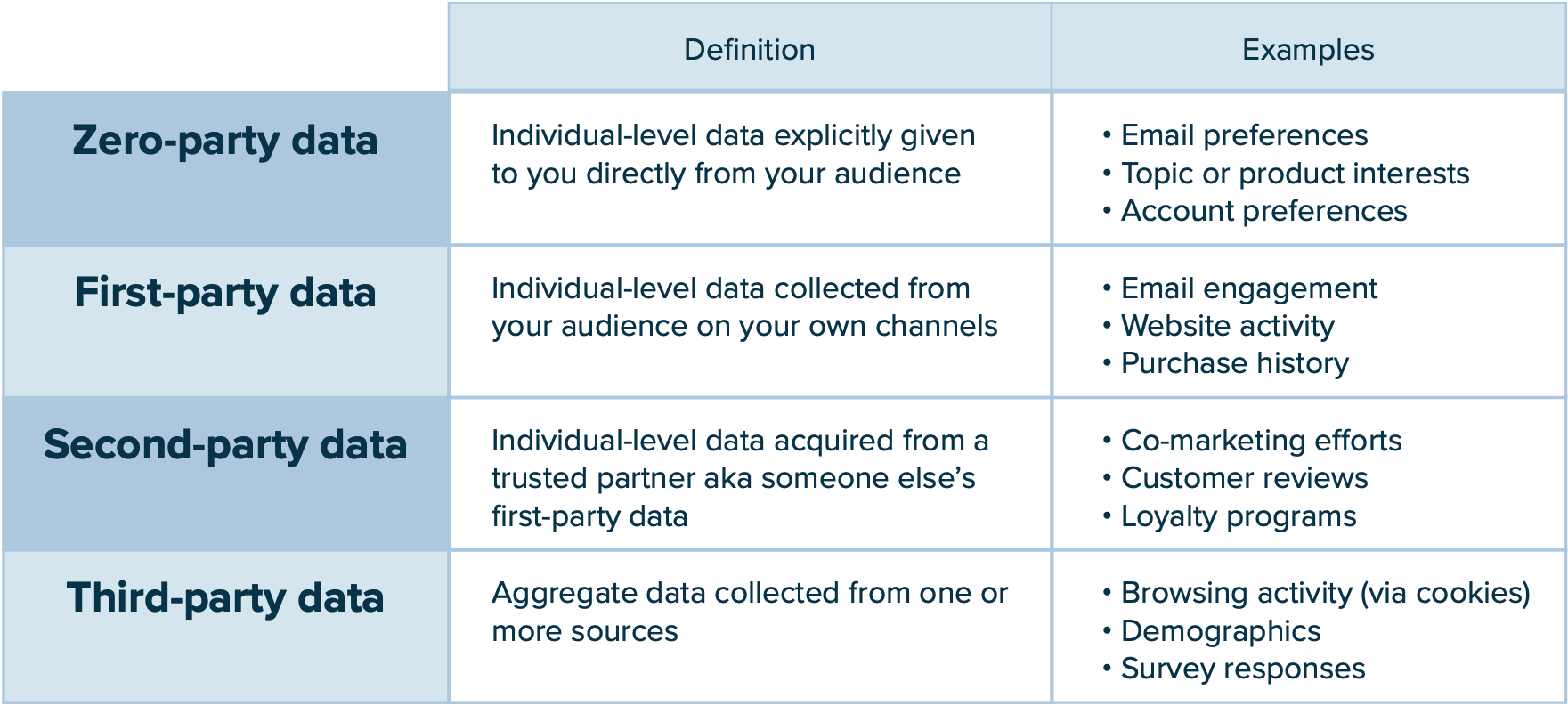 An easy way to get started is creating or optimizing your email preference center, so you're giving power back to your customers and subscribers on what they want to hear from you.
Don't wait to automate
Email and workflow automation is crucial to both meet growing email demand and scale without overwhelming your team. This isn't something you should consider a nice-to-have anymore. It's a must—and it needs to happen quickly if you want to keep pace and remain agile next year.
What's interesting to me is that to deliver true, personalized, one-to-one engagements with customers, marketers must effectively address automation, personalization, and customer profile data enrichment in an accurate, systematic, and scalable way.
To deliver on this, in 2022, I expect to see more marketing organizations using AI and machine learning to quickly and easily analyze large amounts of disparate information to generate millions of personalized communications and offers—one for each customer.
Engage with empathy
Marketing must also embrace the state of the world. Every email—transactional, automated, and nurture—needs to have the appropriate tone and content, given what is going on in the world.
It's important to remember that whether or not your subscribers and customers are buying right now, everyone is listening and learning. This is a time that can make or break your brand, as consumers are viewing communications and actions of brands through a much more critical lens.
Brand purpose matters. In particular, many people are paying close attention to diversity, equity, and inclusion (DE&I) right now. While you don't necessarily have to send out an email about your stance on DE&I, your emails should at least reflect the diversity of your audience and be inclusive in its language, imagery, and accessibility.
There's never been a better time to be in email
The past couple of years have shown the world how powerful and resilient the email channel is. By putting email first in your marketing strategy, you harness all of that power into success now and into the future.
To sum up my key takeaways from the 2021 State of Email report:
Harness email to drive business outcomes.
Drive growth with agile marketing.
Create relevant, human connections.
Make brand purpose a priority.
Good privacy leads to good outcomes.
Check out the report for yourself. I'd love to hear your thoughts as well!
Get more ridiculously smart content for marketing leaders


With our Leading FWD series, you'll get ridiculously smart content for marketing leaders via monthly emails, quarterly events, and more to meet your needs. Here's what you won't get: Fluff. If our CMO wouldn't read it, attend it, or look at it, we won't put it in front of you.