Remote work has always been a fundamental part of the culture at Litmus. Since the early beginnings of the company, there has been a mix of team members working from local offices and folks working 100% remotely. This hasn't really changed as the Litmus team has grown.
"Today, the Litmus team spans 9 countries and 20 U.S. states. Our proven ability to make remote work function well for so many years has enabled us to attract and retain top talent, regardless of location. This is a huge element of the Litmus culture and a key driver for our success as a company."

Erik Nierenberg, CEO at Litmus
Working with a distributed team comes with its own set of challenges and requires a remote mindset from everyone. Even for team members who are local to one of our three offices in London, Cambridge, or San Mateo, working at Litmus means that you're likely remote from someone else, collaborating with colleagues you don't see in person every day. That's why establishing—and following—a remote etiquette is key for everyone—no matter if you're working from one of our office locations or your home office.
Here are our team's favorite tips for how we make working with a distributed team work for everyone.
JOIN THE LITMUS TEAM

Between a remote-friendly environment, 28 vacation days, and so much more, Litmus is a great place to work. And, guess what? We're hiring!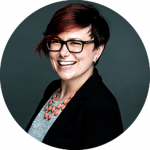 1. Unless every person is in the same room, hold all meetings over video conference.
Justine Jordan, VP of Marketing. 50% remote, 50% Cambridge office
We've all experienced being the one person dialing into a call only to hear a room full of noise, echo, and side conversations on the other end. It's a terrible experience. So when one person is "remote" for a meeting, everyone is. Since the majority of our meetings happen online, we follow a few guidelines to minimize disruptions and ensure productive, high-quality calls:
Provide every employee with great headphones or a headset to prevent bad audio quality.
Make a fast and reliable internet connection a priority for both local offices and remote setups
Develop video call etiquette (and follow it!). For example, mute when you're not speaking, keep your video on to stay engaged, and avoid taking calls when in a noisy coffee shop.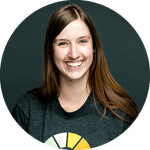 2. Be mindful of your colleagues' time zones.
Bettina Specht, Content Marketing Manager. 100% remote from Stuttgart, Germany
Litmus currently covers 9 time zones, with team members spread from Hawaii to Pakistan. Scheduling meetings can be hard when there's literally no time when everyone is awake.
Being aware and respectful of your colleagues' time zones is key to ensure that collaboration works smoothly, while making sure that everyone gets their free time with friends and family without being interrupted by work. There are plenty of tools available to help communicate your working hours and those of your teammates:
Every Time Zone or World Time Buddy give you a great overview of what time it is in different time zones and comes in handy when coordinating meetings with colleagues or customers around the world.
Google Calendar lets you add a second time zone to your calendar sidebar—a handy tool if you frequently work with another time zone. You can add a second time zone to your calendar by choosing the option to "show an additional time zone" in your calendar settings.
Set your working hours in Google Calendar. Google allows you to define your regular working hours, and will send your colleagues a warning if they try to schedule a meeting that's outside of it.


You can enable this feature and set your working hours in the General settings under "Scheduling":

Use the time zone and do not disturb settings in Slack. Setting your time zone in Slack is crucial. It not only ensures that Slack can send you summaries and reminders at the right time, but also allows your colleagues to easily check your local time with a quick click into your profile. Plus, you can schedule do not disturb times to automatically disable notifications while you're not working.
3. Schedule informal 1:1 meetings to get to know the people you don't work with every day.
Brendan Caffrey, Engineering Director. 50% remote, 50% Cambridge office
Collaboration gets easier if you know the people you're working with. With a team spread across the globe, getting to know each other can be a challenge. Those casual conversations in the office kitchen or grabbing an after-work drink just don't happen with a distributed team. You have to be intentional about building relationships.
At Litmus, we use a tool called Coworker Coffee to help. Each week, you are randomly matched with a coworker to "get coffee" with. It's then up to you to organize that coffee meeting. Grab your favorite beverage and hop on a video call.
If you're matched with a colleague in your office location, go to a different room or step outside if the weather permits—this is an informal conversation. Chat about what you've worked on recently or what challenges are coming down the road. Or chat about anything: coffee, tabs vs. spaces, swap recipes, favorite vacations, the Mets' offensive struggles—whatever is on your mind.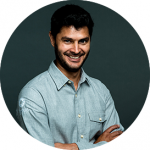 4. Over-communicate, and communicate the right way.
Rahim Saibo, Senior Developer. 100% remote from Leeds, United Kingdom
Remote communication happens mostly in text form—at Litmus, that's primarily through Slack—and that comes with its own set of challenges. Without body language and tone of voice, words can be perceived more negatively than you might intend. Be aware of that and counter with liberal punctuation, emojis, and cat GIFs.
A written conversation evolves into a heated discussion? You disagree with a colleague on the direction of a project? No matter how fast you type, some things are hard to discuss in writing. Jump on a quick call instead.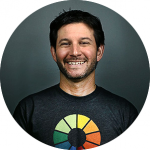 5. Get everyone together in person.
Erik Nierenberg, CEO. San Mateo office
We're constantly working on providing the team with the tools needed to stay connected and empower everyone to do their best work. But even the best video conferencing tools and regular virtual meetings can't build relationships the same way face-to face meetings can.
That's why we bring the entire team together in person twice a year at "all hands" meetings. We use this time to align around our corporate strategy and vision, collaborate within teams and across the organization, and spend time together away from our desks. At our last company-wide get-together, we took time to volunteer at Cradles to Crayons to give back to the community.
This face-to-face time is incredibly valuable for strengthening relationships within and across teams—and makes collaboration easier once everyone is back at their desks, be it at home or at one of our offices.
LOOKING FOR MORE REMOTE WORKING TIPS?

Our friends at Trello brought together some of the world's leading remote teams—including Evernote, InVision, Litmus, and more—to share their tried and tested strategies for making remote work work.
Most Popular
Don't Miss Litmus Live 2022 this Fall!

The Premier Email Event by Email Pros, for Email Pros.
From Anywhere–and Any Budget.

Learn More