Read Time: 13 min
Apple's Mail Privacy Protection Is Here: What It Actually Means for Email Marketers and What to Do Now
Apple announced Mail Privacy Protection (MPP) at their annual Worldwide Developers Conference (WWDC21) on June 7th, sending the email community into a tizzy with speculation about the death of the open rate and more.
MPP is finally in effect as of today.
So now that we're here, what is the reality of how MPP actually works and its impact on email? I asked our engineering team who has been testing the beta and now the public release.
What is Mail Privacy Protection?
According to Apple, "Mail Privacy Protection hides your IP address, so senders can't link it to your other online activity or determine your location. And it prevents senders from seeing if and when you've opened their email."
As of September 20, 2021, MPP is available for the Mail app on iOS 15 and iPadOS 15 devices. It is not currently available for Macbooks—but will be when macOS Monterey launches later this year (the exact date hasn't been announced yet).
MPP affects any email opened from the Apple Mail app on any device—no matter which email service is used such as Gmail or a work account. However, this doesn't affect other email apps used on Apple devices like the Gmail app on an iPhone.
How does it work?
When someone first opens up the Apple Mail app, they'll get a message prompting them to either "Protect Mail activity" or "Don't protect Mail activity" (neither are pre-selected).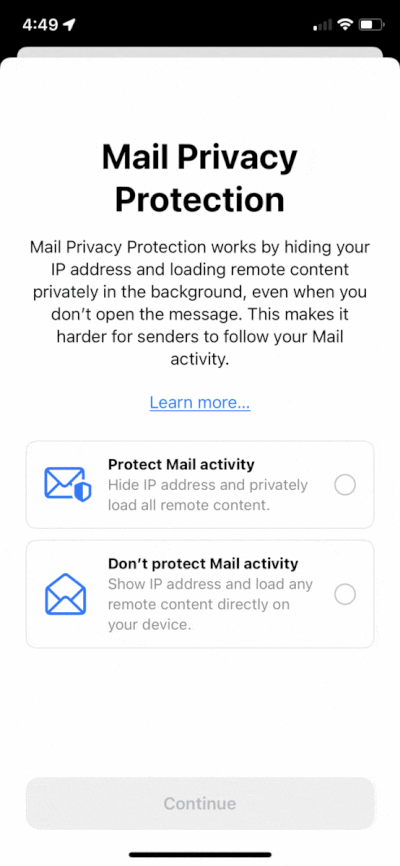 So, this is not turned on by default. People will have to actively make a choice. (Except, if you happen to not have Apple Mail as your default email client, Mail Privacy Protection will be turned on by default in your settings before you ever launch the Mail app.) Whatever choice is made is then automatically synced to all devices associated with the same Apple ID.
When someone selects the "Protect Mail activity" option, here's what happens: Apple first routes emails through a proxy server to pre-load message content—including tracking pixels—before serving to readers. Even if readers don't actually open those emails.
Expect this to be refined as Apple continues to improve MPP, but right now, the way this works is:
When the subscriber's Apple Mail app starts up, it triggers a download of the email to their device from their email host (e.g., Yahoo or Google).
At indeterminate intervals (could be immediately or could be a couple days later), Apple downloads all of the images in the email, creating a copy of the images to a new location on the Apple Privacy Cache. The download is triggered by a proxy server with an IP address assigned to the general region of the subscriber, masking their specific geolocation. In our testing, subscribers must be connected to a wireless network with the Mail app running in the background for this to happen.
This caching process requires Apple to request the images from the email service provider (ESP)—including the open tracking pixel—which makes the ESP think the email has been opened.
If the subscriber actually opens the email, it triggers a request to download and display the email's images, but instead of coming from the sender's web host or ESP server, they're coming from the Apple Cache. So, you won't see the real open.
Because of this, you can't tell who opened your emails, when, and where via Apple Mail.
Want to stay up to date on all things MPP?

Check out (and bookmark) our Mail Privacy Protection hub for the latest on how this measure is affecting email marketing along with the resources you need to keep your program humming.
How many of your subscribers are affected?
Our annual email client market share data shows Apple iPhone (iOS Mail), Apple Mail (macOS Mail), and Apple iPad (iPadOS Mail) with over 46% of combined email opens in 2020. Their share of email opens has since grown to 49.8% at the end of August this year.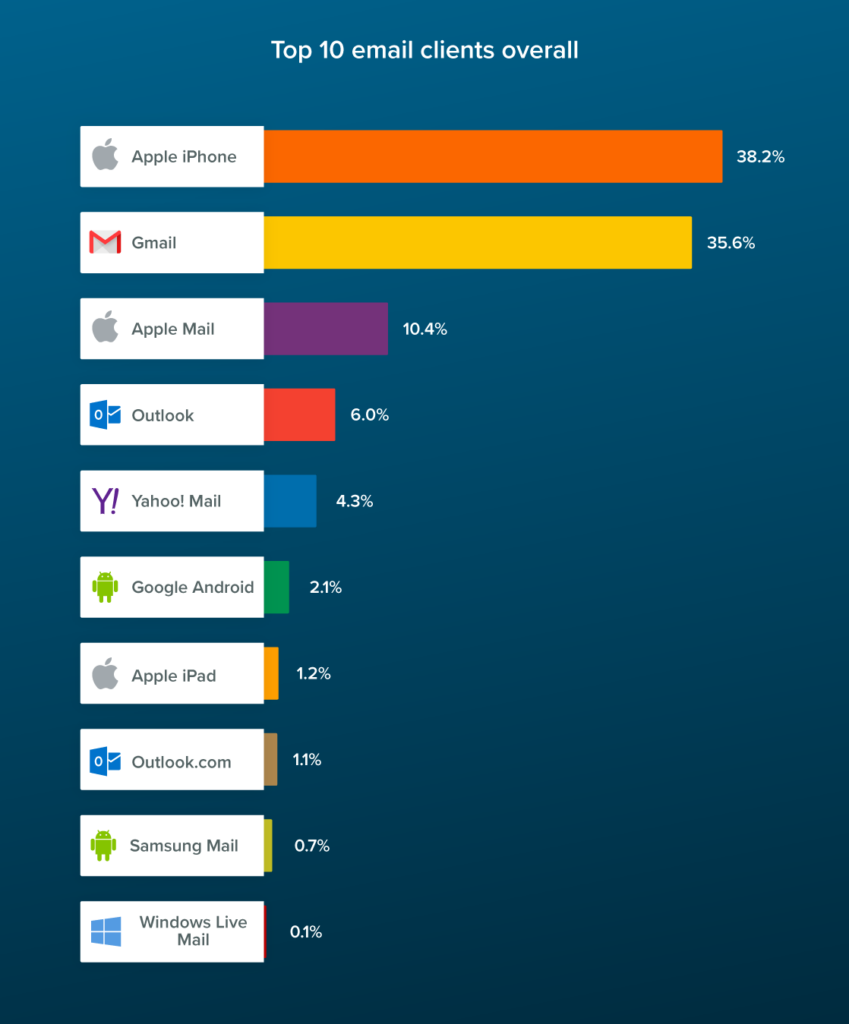 Based on iOS 14 adoption rates, expect iOS 15 to be adopted pretty quickly. We foresee a third of iPhones to have iOS 15 within the first week, 50% within the first month, 75% within the first two months, and 90% six months after launch. iPadOS 15 adoption will likely follow a similar trajectory.
macOS Monterey adoption (whenever that's released) is probably going to be slower and lower based on previous macOS market share data. Our prediction? A quarter of Macs will have macOS Monterey one month after it launches, 50% after seven months, and 65% after a year.
Of those who are on iOS 15, iPadOS 15, or macOS Monterey: Mail Privacy Protection adoption is forecasted to be near 100%. Looking at the 96% of people not allowing ad tracking from Apple's App Tracking Transparency tool and the language around the Mail Privacy Protection options, it's highly likely people will also opt out of email tracking at that rate. I mean, who's going to want to essentially say, "Don't protect me"?
What this means for email marketers
Privacy has become a big issue in recent years, not just in the email industry.
This brings to mind the European Union's General Data Protection Regulation (GDPR) which gives people the right to remove their personal data, therefore anonymizing it to marketers. Then came the California Consumer Privacy Act (CCPA) with its own privacy protections. And most recently, there's been talk about the loss of third-party cookies.
Something like MPP was just a matter of time.
Is the open rate dead?
If your audience makeup is skewed toward Apple Mail users, your open rate will be over-inflated as more and more people upgrade to the latest OS versions and activate Mail Privacy Protection.
MPP just went into effect today, but we predict an inflated Apple Mail open rate of around 75% at peak adoption. This is an extremely rough guess at this point since we're only on Day 1. What we do know is that the inflated open rate will definitely not be near 100% (our previous guess) since there are some instances in which emails are not being cached—and therefore not firing off the open tracking pixel. We'll update this later as we continue to gather more data.
UPDATE: October 7, 2021
We spoke with our friends over at Constant Contact, and they gave us quick insight into what they're seeing.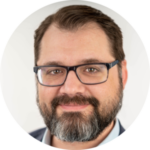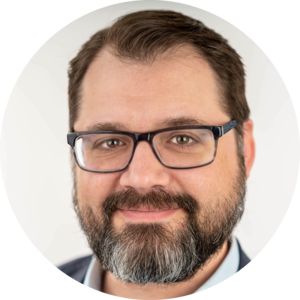 "We regularly review and publish the average email industry rates for Constant Contact small business customers. With Apple's recent iOS 15 update on September 20 including Mail Privacy Protection (MPP), we compared the average email open rate across all industries in August and September. At this time, our data shows no change in open rate. Both months come in at 17.6%. We will continue to monitor the impact of Apple's MPP in the coming months as more people adopt iOS 15 and opt-in to MPP."
– Dave Charest
Director, Content Marketing at Constant Contact
If you look at our analysis of September's email client market share (coming soon!), we share a similar story about the impact of MPP (so far).
Many marketers have already considered the open rate a vanity metric, but we disagree. However, we believe you shouldn't rely on opens as your sole performance metric.
So, while it might not be time to put the open rate to rest yet, it's a great reminder to include—and perhaps emphasize—other metrics instead such as clicks and conversions in your reporting.
What about campaigns and imagery powered by opens?
Beyond a simple metric, the almighty open is also commonly used for:
Re-engagement campaigns
Automated nurture flows
Send time optimization
Real-time personalization
Monitoring deliverability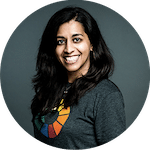 "Years back, when we had issues with Gmail deliverability, it was only something we were able to identify and diagnose because of open rate decline in that specific ISP."
– Jaina Mistry, Senior Manager of Email Marketing at Litmus
So even if you decide to no longer use open rate as a measure of email marketing success, Mail Privacy Protection could still hurt your email program in other ways.
Some of the effects for your Apple Mail audience who opts in to MPP are:
Any audience cohort, segmentation, or targeting based on the last open date are near useless—especially critical for purging unengaged contacts.
Automated flows and journeys that rely on someone opening an email need to get re-engineered.
A/B testing subject lines (or anything else) using opens to determine the winner or to automatically send out the winner don't work as well anymore.
Send time optimization is now inaccurate if your email tool hasn't reworked their algorithm to exclude opens.
Countdown timers will show outdated times as the cached version was pulled at sent time, not opened time.
Other content powered by opens such as local weather or nearest store location also aren't accurate.
Some interactive emails that reference external CSS don't work.
What about list hygiene?
Regarding list hygiene, opens have been useful as an indicator of disengagement. Meaning, this may not be great for subscribers either. While Apple's intention is to protect subscribers, it may backfire with people ultimately getting even more unwanted, unpersonalized emails as inactivity management and engagement-based segmentation becomes more challenging without open data.
And people want personalization, too:
83% of consumers are willing to share their data to create a more personalized experience. (Accenture)
76% of buyers expect more personalized attention from marketers to develop an intimate relationship with your brand. (Demand Gen Report 2020 Buyer Behavior Study)
80% of customers are more likely to make a purchase from a brand that provides personalized experiences. (Epsilon)
6 in 10 marketers report that boosting personalization in email is a priority. (Litmus 2020 State of Email, Fall Edition)
Something good coming out of this, though? Because Apple can only cache images if the Mail app is running, it's a great signal to marketers like you that those email addresses are valid. So while you won't see real opens anymore, you will see real subscribers. And this is something you'll definitely want to keep an eye on to maintain the health of your email list.
What about Litmus Email Analytics?
For a few years now, we knew privacy was becoming more and more important in the market. That's why we took the steps to anonymize our Litmus Email Analytics offering by blocking personally identifiable information (PII) and removing both IP addresses and geo-tracking.
We'll continue to provide fully anonymized and aggregated insights to help you easily understand the impact Apple's Mail Privacy Protection has on your audience.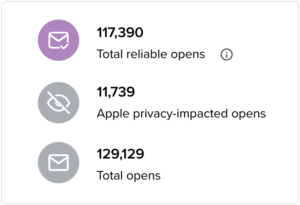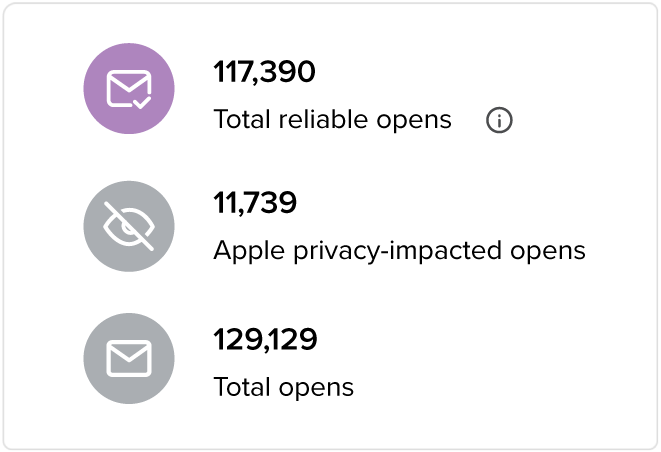 Reach out to us to learn how to track reliable opens with Litmus—we're always happy to help!
What about other email marketing tools?
Many ESPs are providing filtering for reporting to help their customers exclude MPP opens and use "real opens" as a more accurate measure of overall email engagement.
Real-time personalization tools are offering alternatives to contextual personalization by encouraging zero-party and first-party data to personalize content as well as providing generic fallbacks for your Apple Mail audience. For example, instead of using an IP address to show the nearest store, collect the subscriber's zip code and use that. Or instead of a countdown timer, showing a broad "sale ending soon" message.
Artificial intelligence platforms for subject lines and copy are shifting their focus away from optimizing based on just open rates to looking at a hybrid of performance metrics, including clicks, opens, and conversions.
What you need to do even after the iOS 15, iPadOS 15, and macOS Monterey release
Even though MPP is already here, it's not too late to optimize and "privacy proof" your email marketing program. We shared this in our Mail Privacy Protection Survival Guide for Marketers, but many of this still can and should be done now:
Create a reliable opens audience using non-Apple Mail clients.
Expand the engagement metrics used to measure success.
Evaluate current activities for open rate reliance and update them:

Automated nurture flow triggers
Segmentation for re-engagement campaigns
Send time optimization
Content localization
Identifying A/B test winners
Real-time inventory updates or countdown timers
Suppression lists of unengaged subscribers
Deliverability or inbox placement monitoring
Email performance reporting to leadership
Any copy that references opening an email

Clean up your email list to stay on top of deliverability.
Update and promote your email preference center.
A/B test as much as possible for email optimization.
Take action now

Wondering what to do next? Get our handy checklist and a step-by-step action plan (including an open rate impact calculator) in The Mail Privacy Protection Survival Guide for Marketers.
Email marketing will continue to evolve
In a nutshell: Don't panic. Apple's Mail Privacy Protection is certainly a blow to marketing and to consumers who desire a personalized experience from the brands they trust (you can't customize which brands you use privacy protection for—it's all or nothing). Our hope is that it inspires the email industry to continually innovate so brands can deliver the best experience for their subscribers and customers. Because at the end of the day, it's all about the people receiving our emails.
What do you think about Mail Privacy Protection?
How have (or will) you change your email program?
What other questions do you have?
Create more effective emails with Litmus

Are your subscribers truly engaging with your emails? Get deeper insights with Litmus Email Analytics—and empower your team to create higher-performing campaigns.
Originally published on June 8, 2021, by Magan Le. Last updated September 20, 2021.