Diversity and inclusion is a hot topic, and so it should be! As we continue to process and understand recent events, brands are seeking ways to stand with us as we navigate our changing world.
"Normal casting to me is a process that strives for representation and in many cases, strives to simply portray the world as it actually is instead of as falsely non-inclusive. And sadly, sometimes that involves removing the whitewash that exists on history."
Shonda Rhimes
Shonda Rhimes, Producer of hit TV shows such as Bridgerton and Grey's Anatomy, is shaking up the world of television. At the heart of her production company is a very solid ethos, one in which everyone can be represented. And therefore, everyone can find a character that is relatable.
What is quite profound is that this is purely a reflection of normality: Humans are a diverse species, which is why this is a challenging subject to label as a trend. However, it is important to recognise and celebrate progress, so let's take a look at brands nailing authentic representation.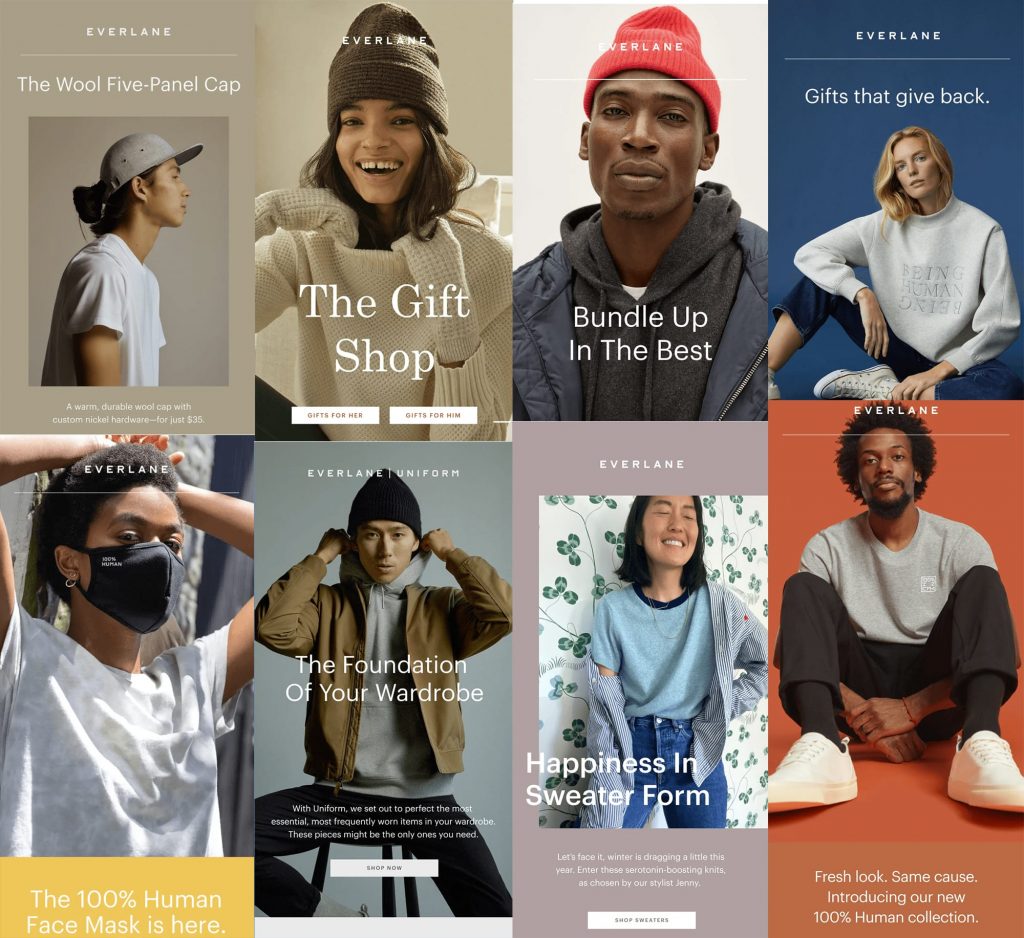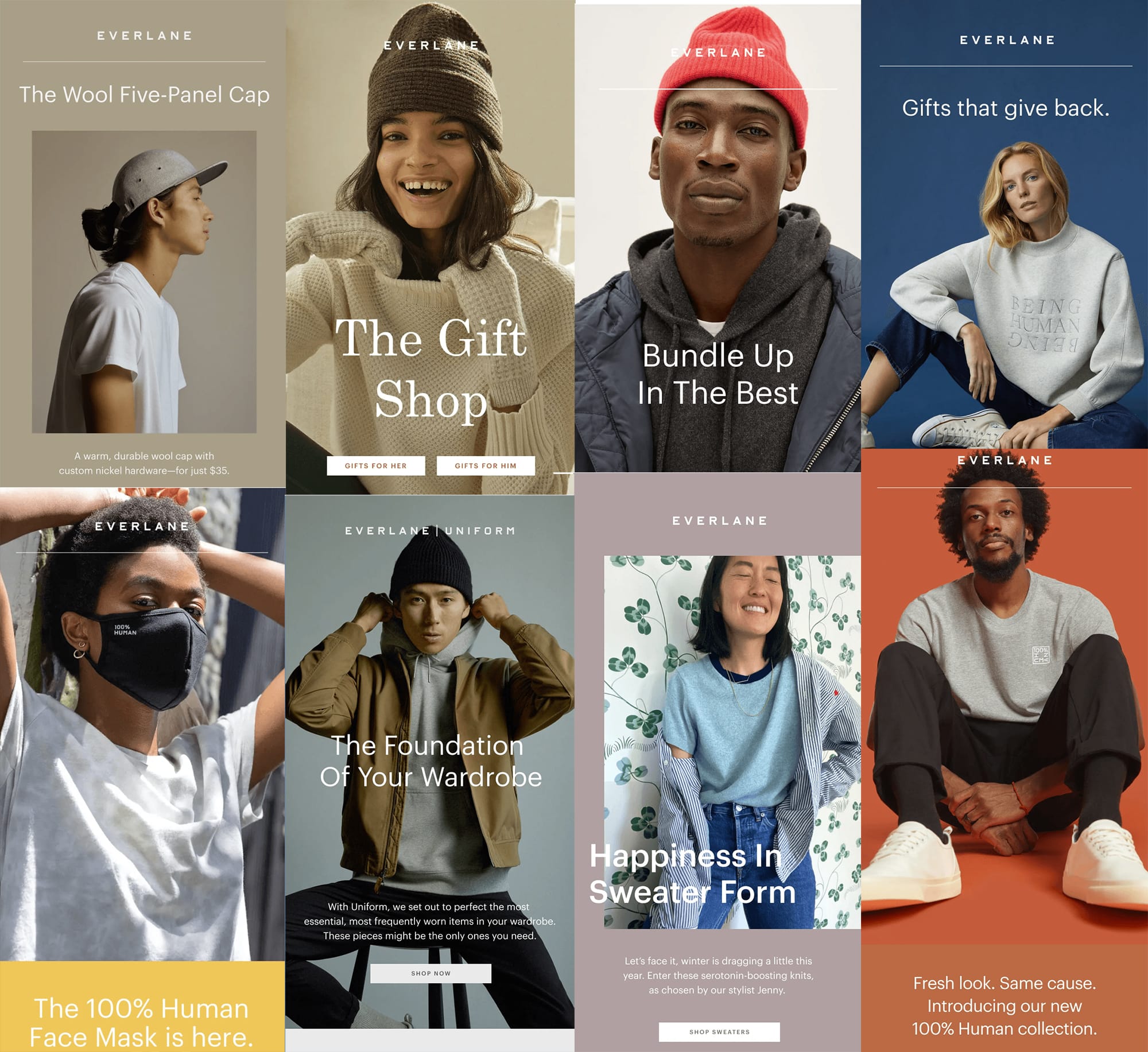 100% Human
Retail brand Everlane knows how to celebrate the human race and what the benefits are to representing normality. It flows through everything they do: the models showcasing the products on their website, their ad campaigns, and their marketing programs. They consistently celebrate humans in all forms—marketing to every age, race, and sexual orientation.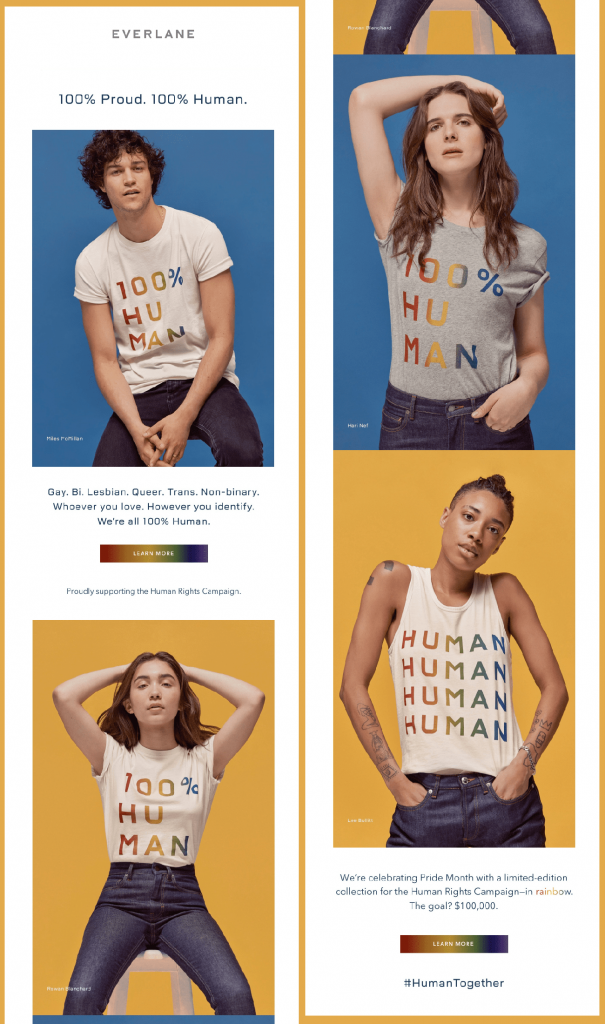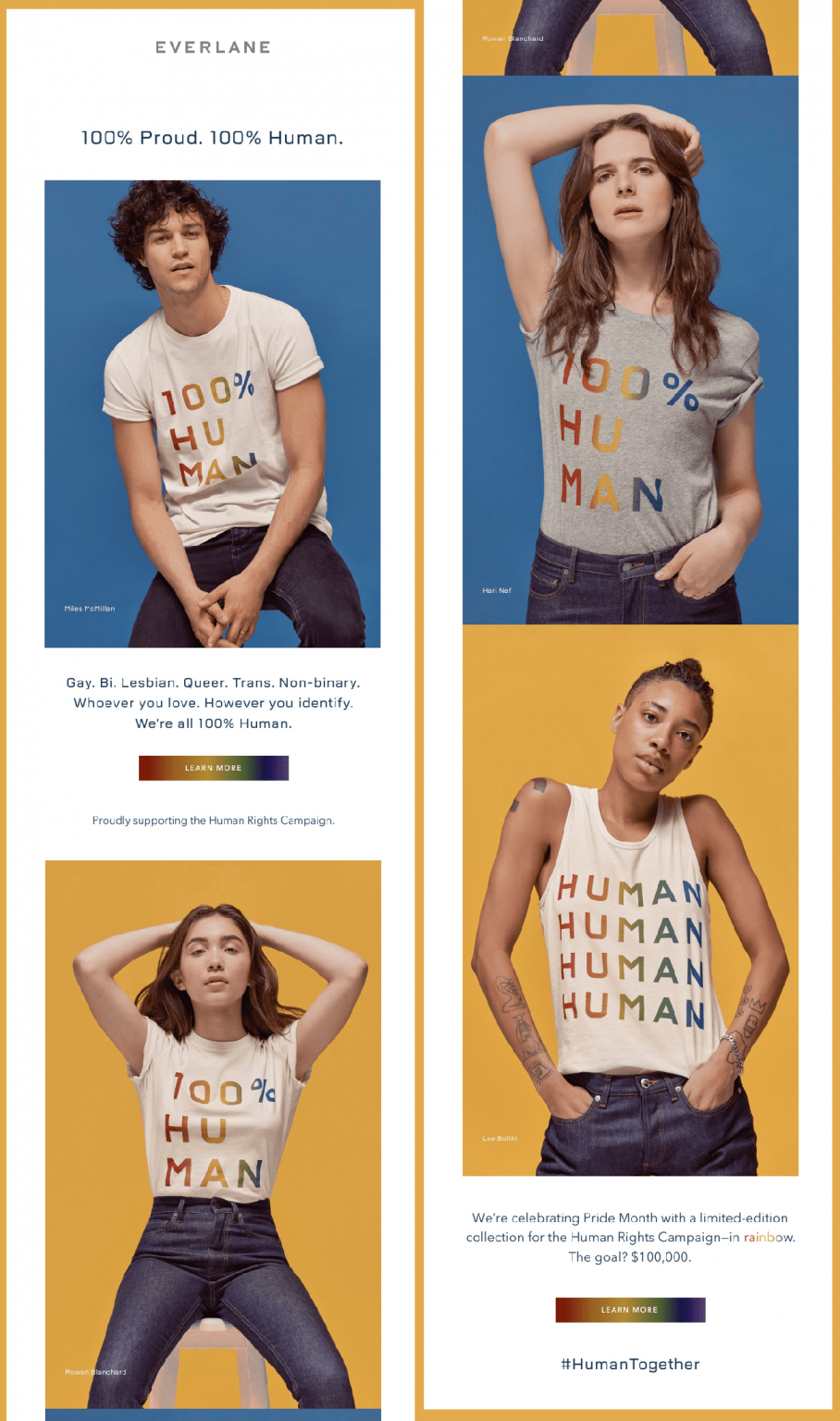 Their 100% Human collection was launched as a way to bring people together amid the civil divisions following the 2016 US election and advocate for the human rights of all. 10% of every sale is donated to the ACLU, an organisation fighting to protect fundamental freedoms. Through this collection, Everlane has donated over $1 million to date.
Everlane isn't alone in their efforts to support and empower all humans. More and more brands are understanding the importance of standing up for what they believe in.
And now more than ever, brands are using email to tell the world how they feel about injustice and their overall stance on inclusivity.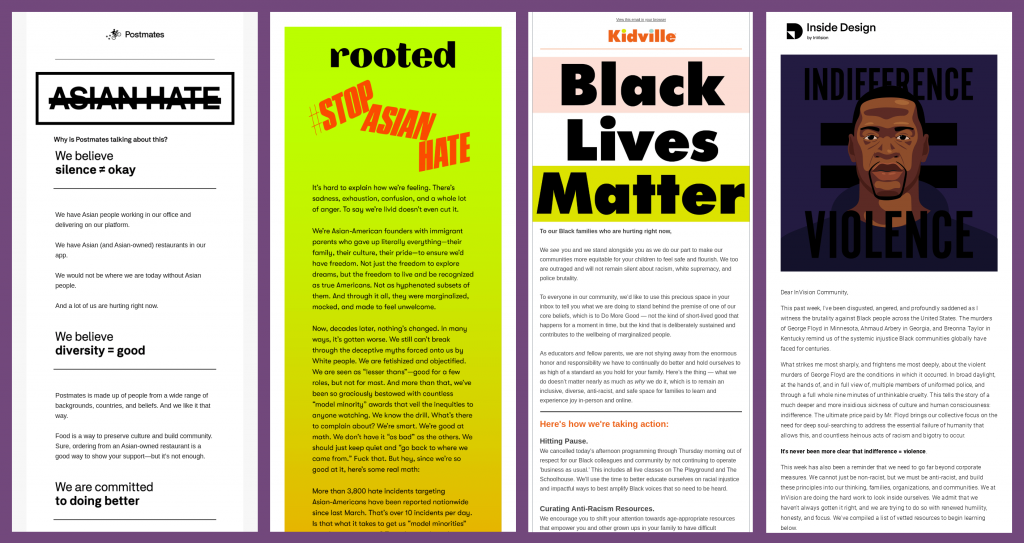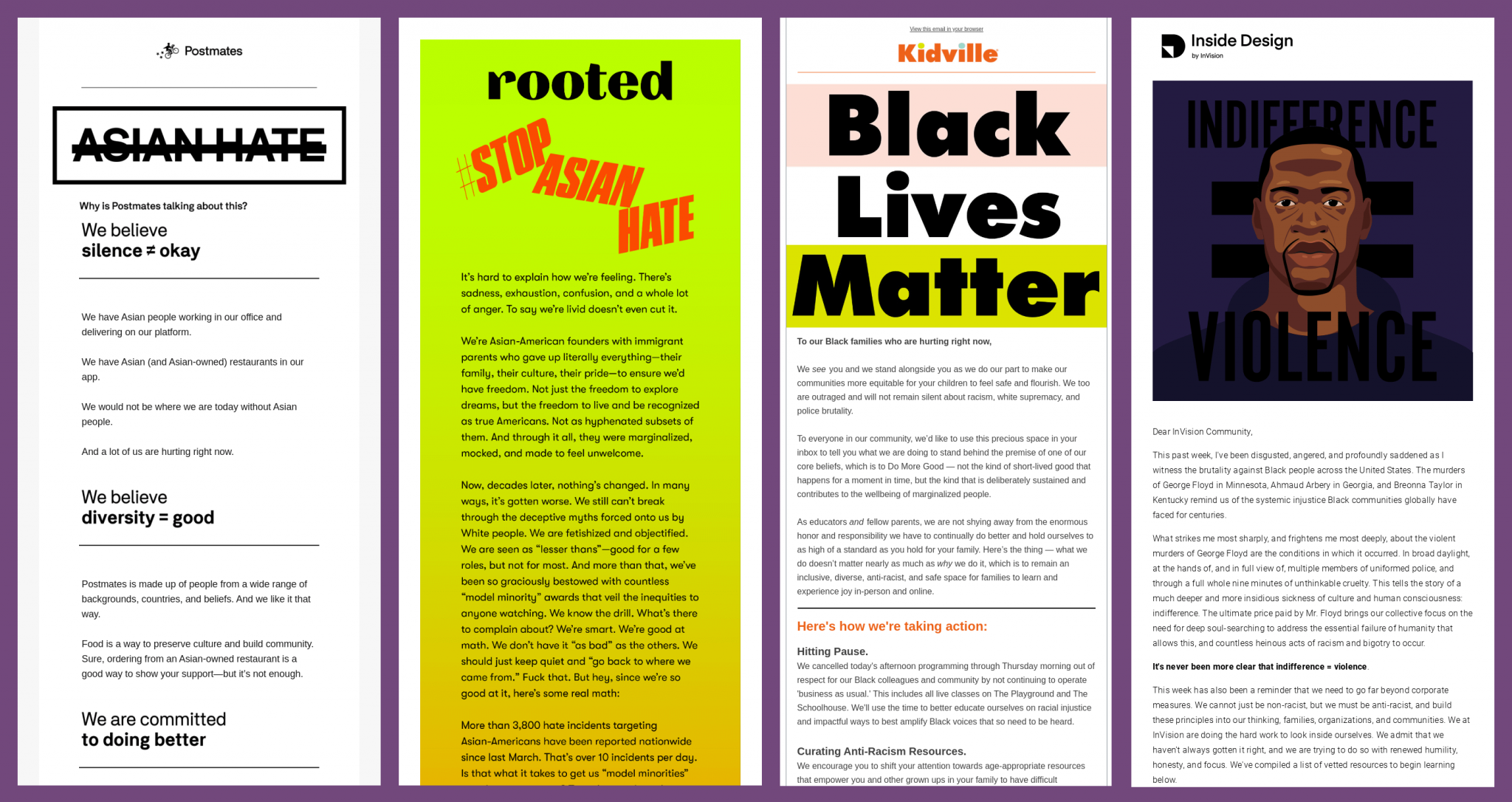 Every body
Everlane's 2018 marketing campaign titled "No frills. No bows. No bulls" featured unedited images of women of different shapes, sizes, and colors modeling their line of cotton panties, bras, and bodysuits.
What can be more appealing than a product that breaks down unrealistic and outdated ideals around women's bodies?
Let's just say that word has gotten out, and today, many fashion and beauty brands have come to understand that they are going to see much greater revenue if they market to a diverse audience.
"Brands such as Dove and Nike have found mainstream success—and racked up millions of dollars in sales—with marketing campaigns that challenge traditional beauty ideals."
Abha Bhattarai, Washington Post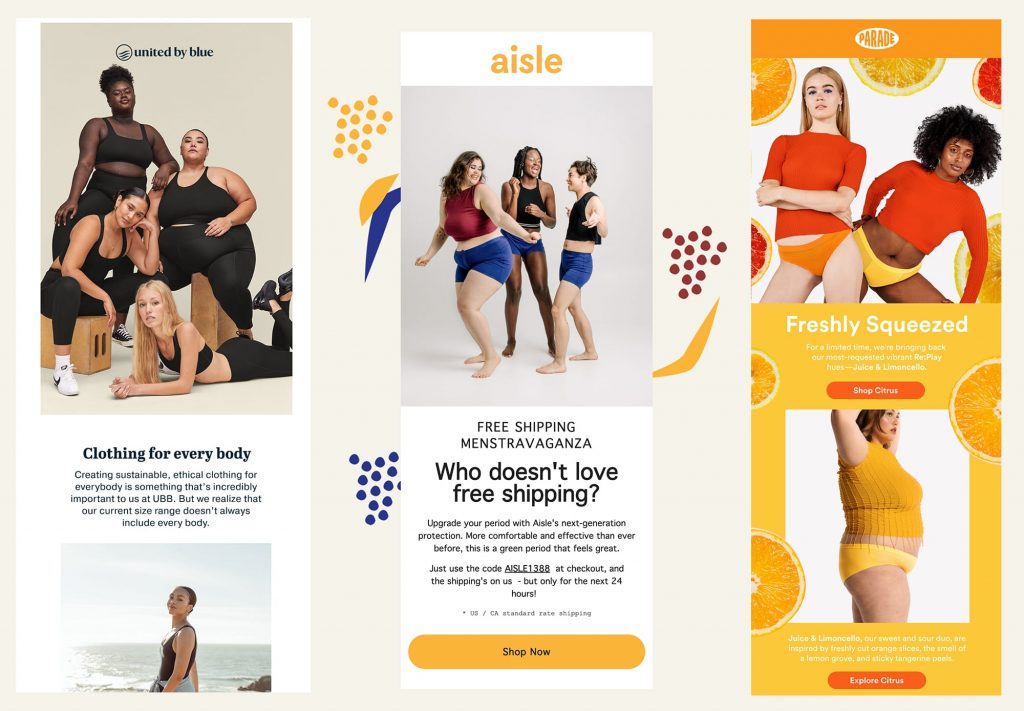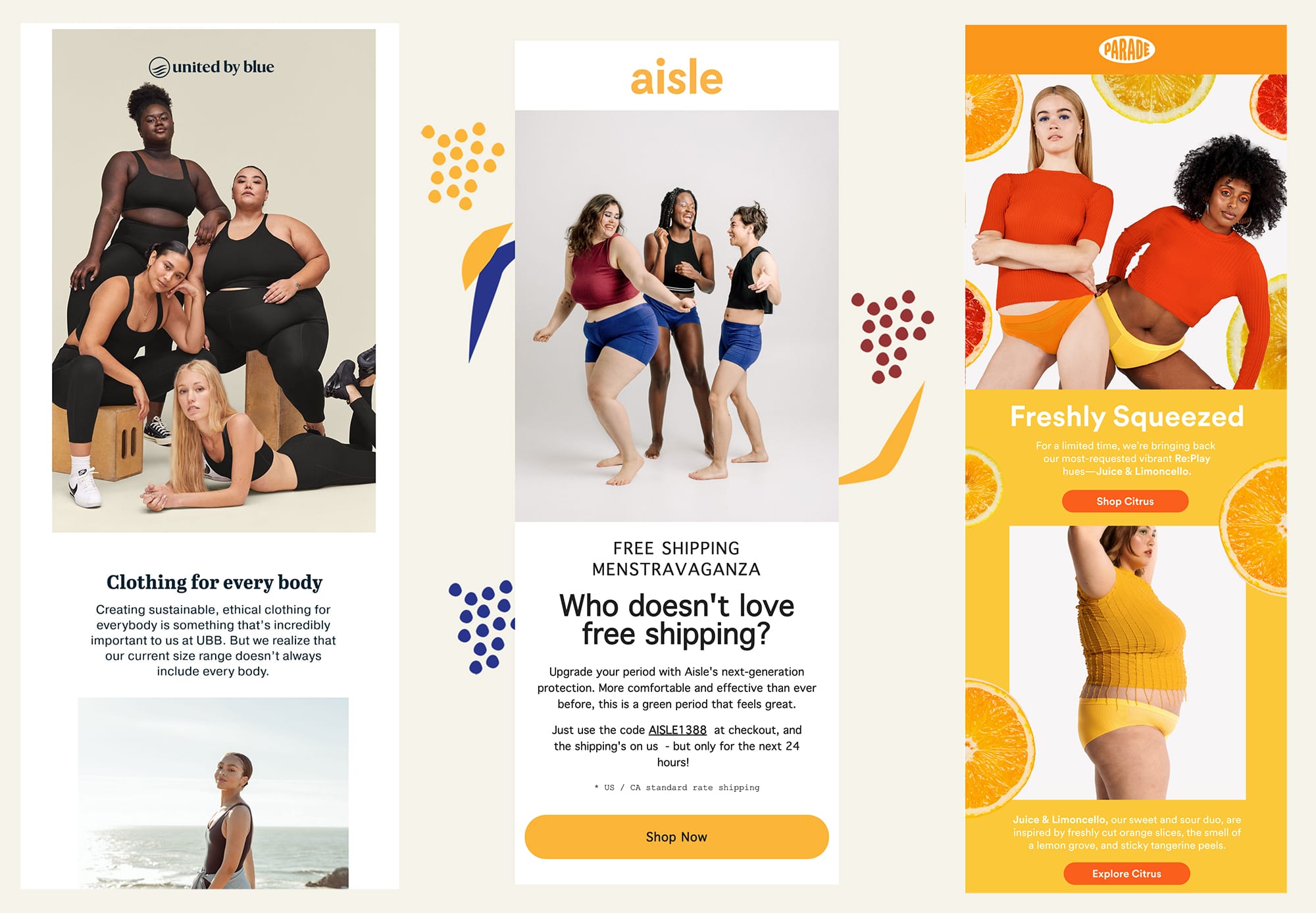 People Empowered
"Currently, around 15-20% of the UK's population has a visible or non-visible disability, which equates to 14 million people—yet disabled people make up only 0.01% of those featured in fashion and beauty advertising."
Caroline Casey, Forbes
In the US, 61 million adults live with a disability, yet this substantial group of individuals is currently underrepresented in marketing. But there are some trailblazers that we can learn from, like footwear retail brand Kurt Geiger.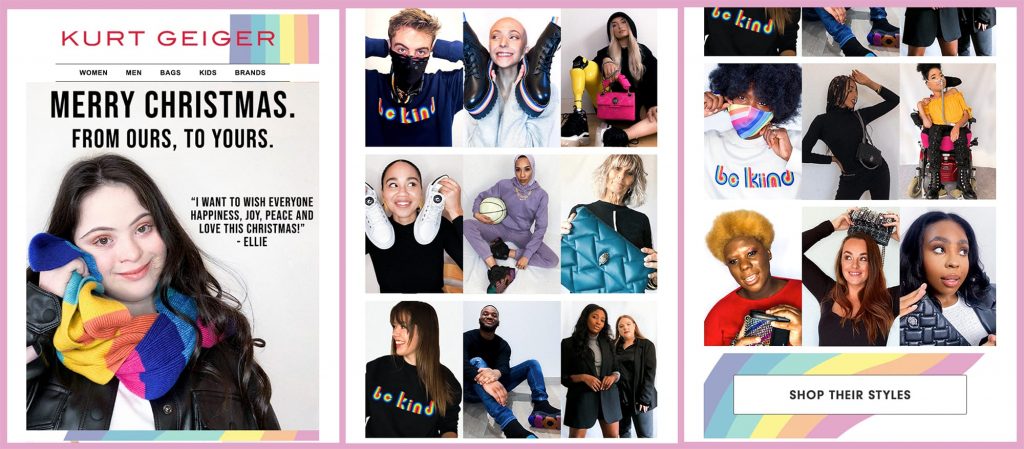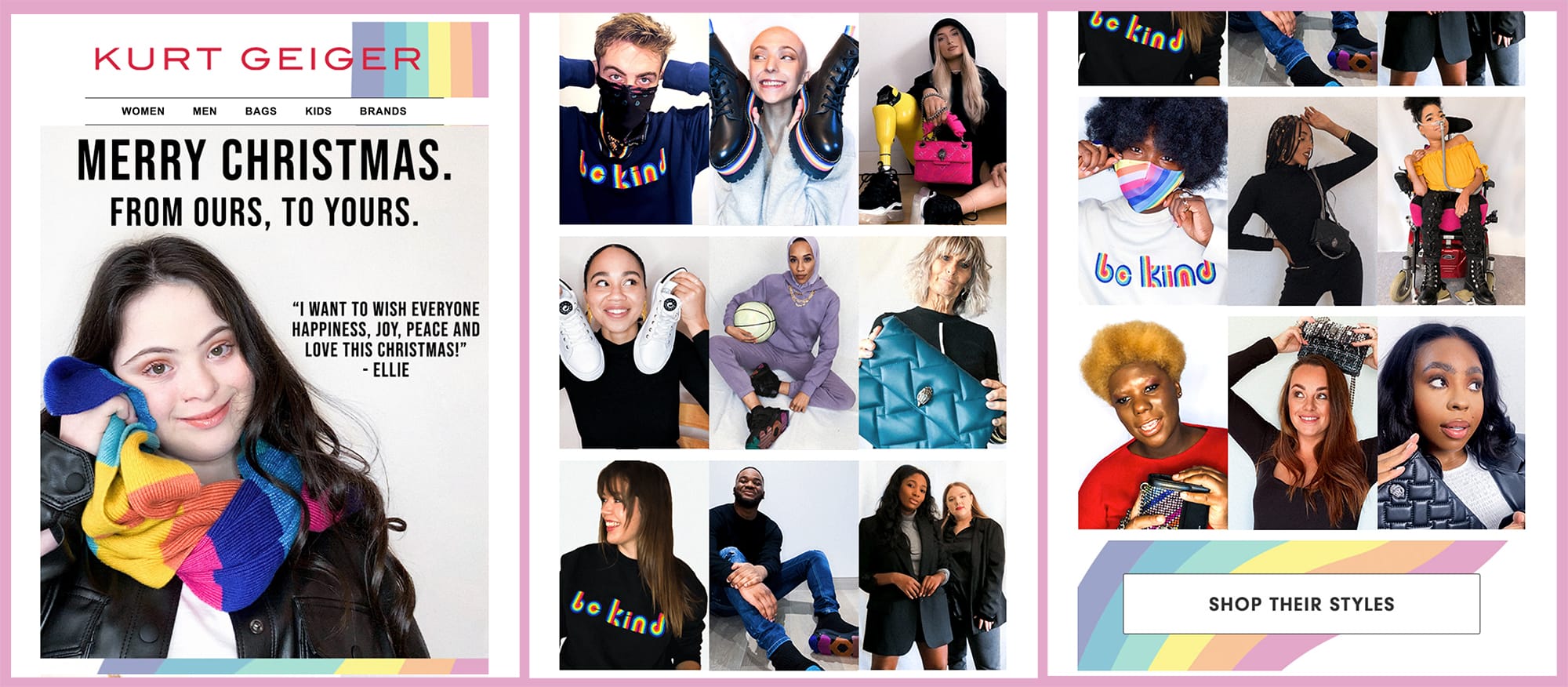 This year, they launched a new marketing campaign called People Empowered, which provides a platform for individuals who have previously been underrepresented, to share their stories and educate consumers about a wide range of disabilities.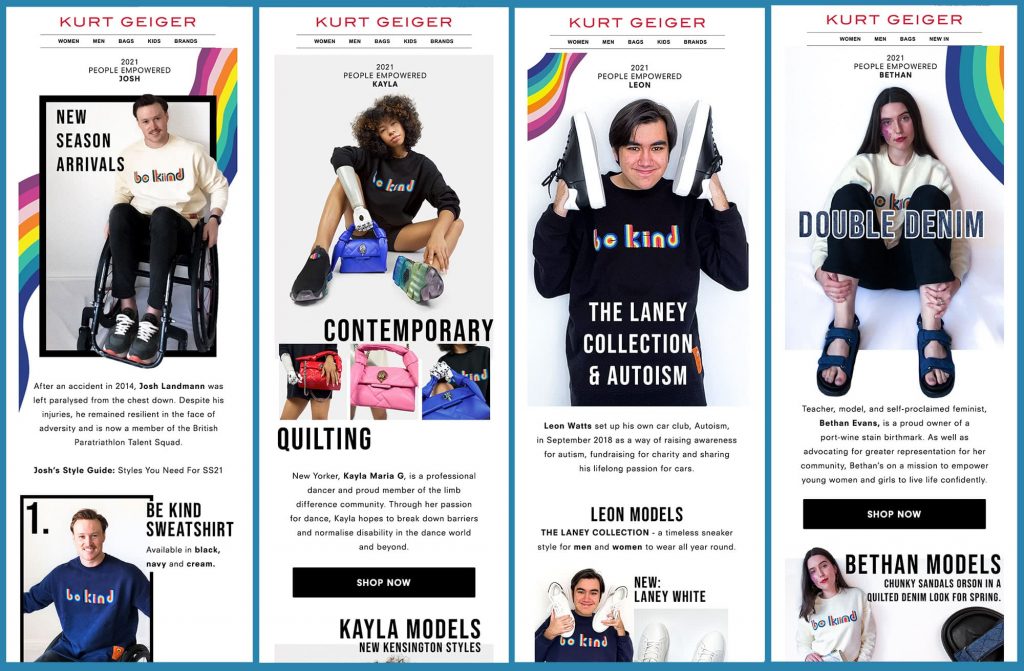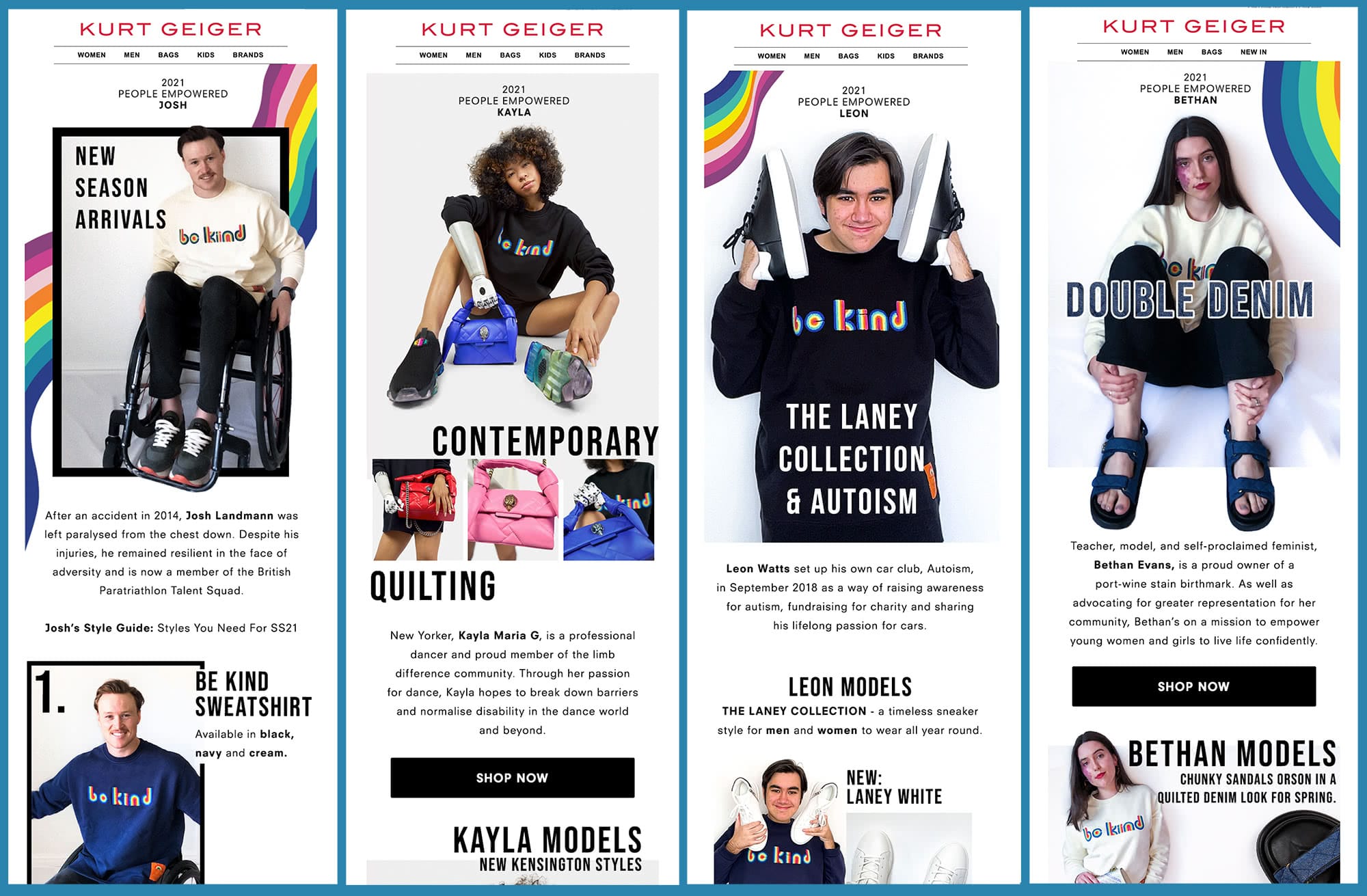 "Consumers have started to shop more considerately in recent years… People expect businesses to utilise their influence to counter inequality, and many brands are reacting to this need."
Neil Clifford, CEO at Kurt Geiger
In the UK alone, there are significant financial gains to representing disability that can't be ignored. Over 1 in 5 potential UK consumers have a disability, with a combined spending power of £16 billion.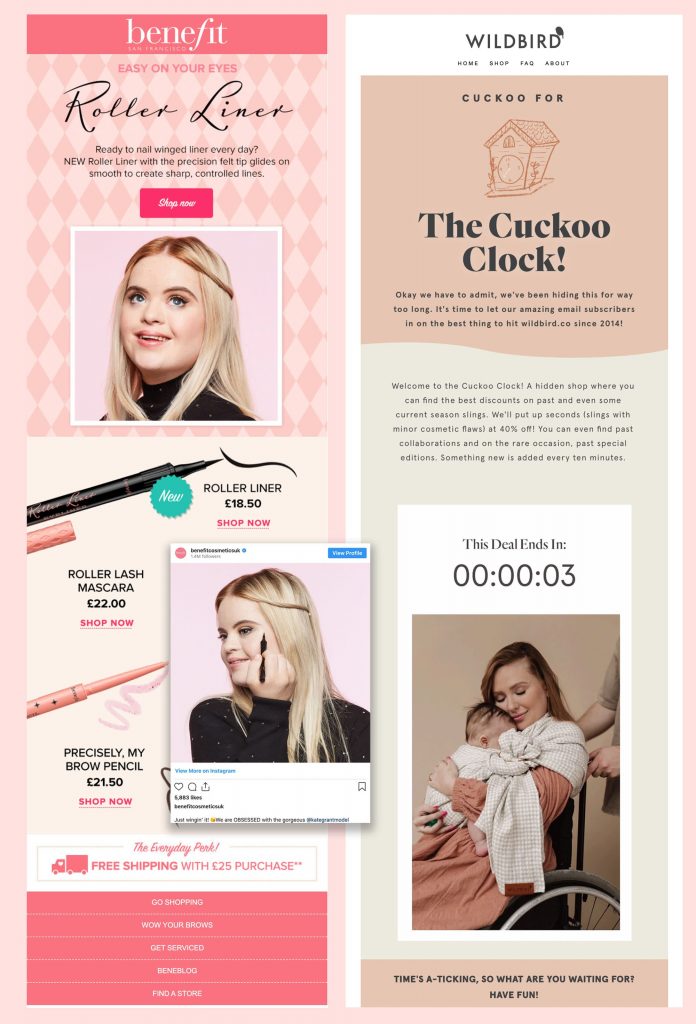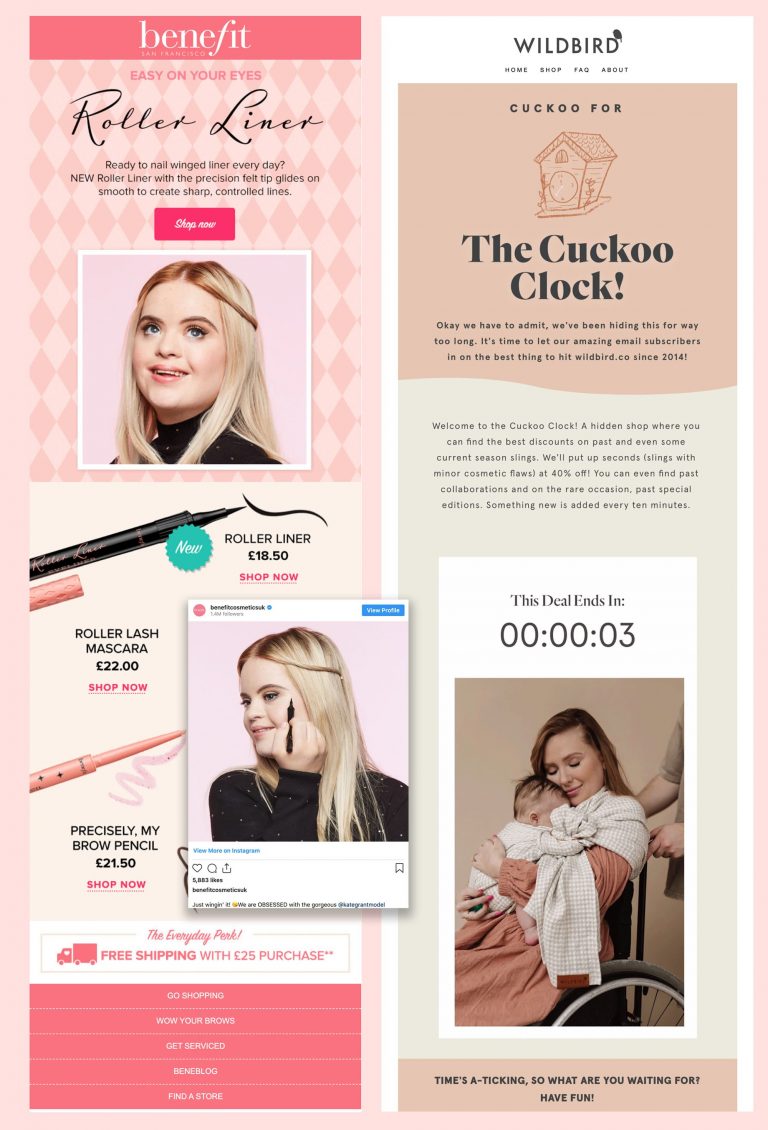 Reap the rewards of representation
There are many ways to let the world know that you are an inclusive brand. You don't have to be in retail. Maybe, like Adobe, you could consistently display inclusive messaging stating that your product or service is for everyone. Or you could focus your creative energy into standing with communities in ad hoc campaigns.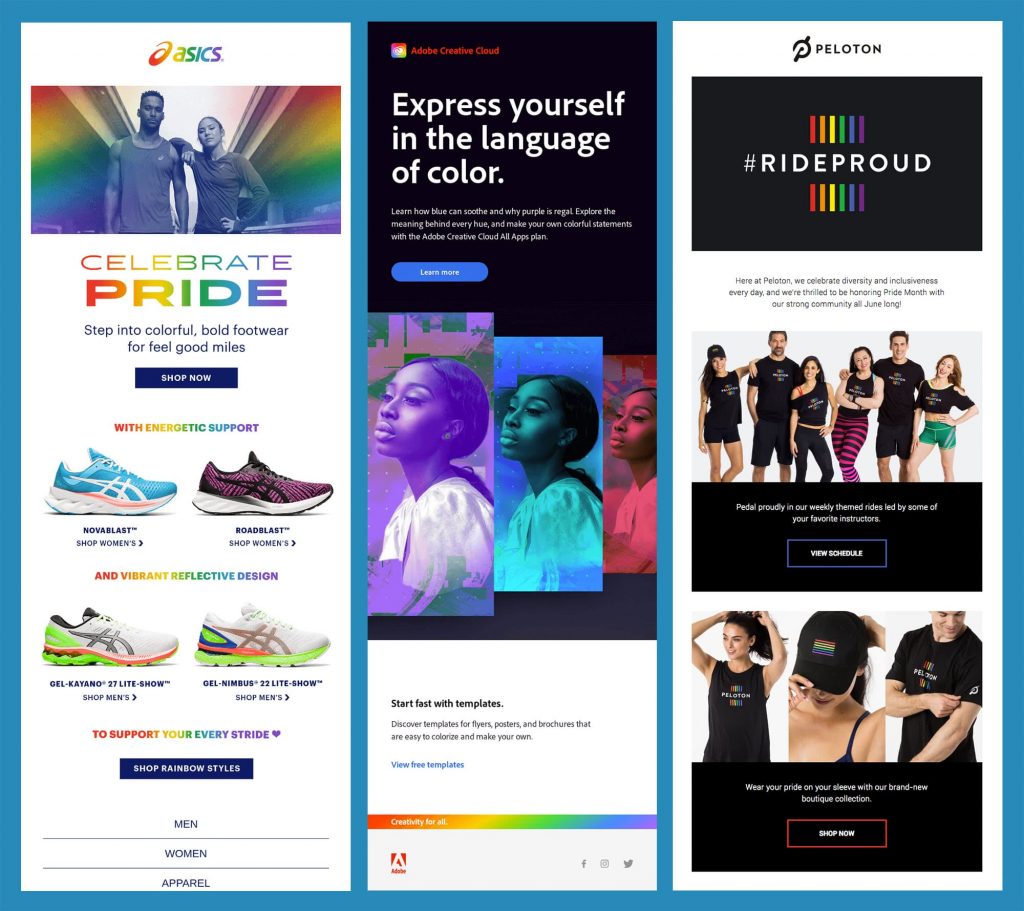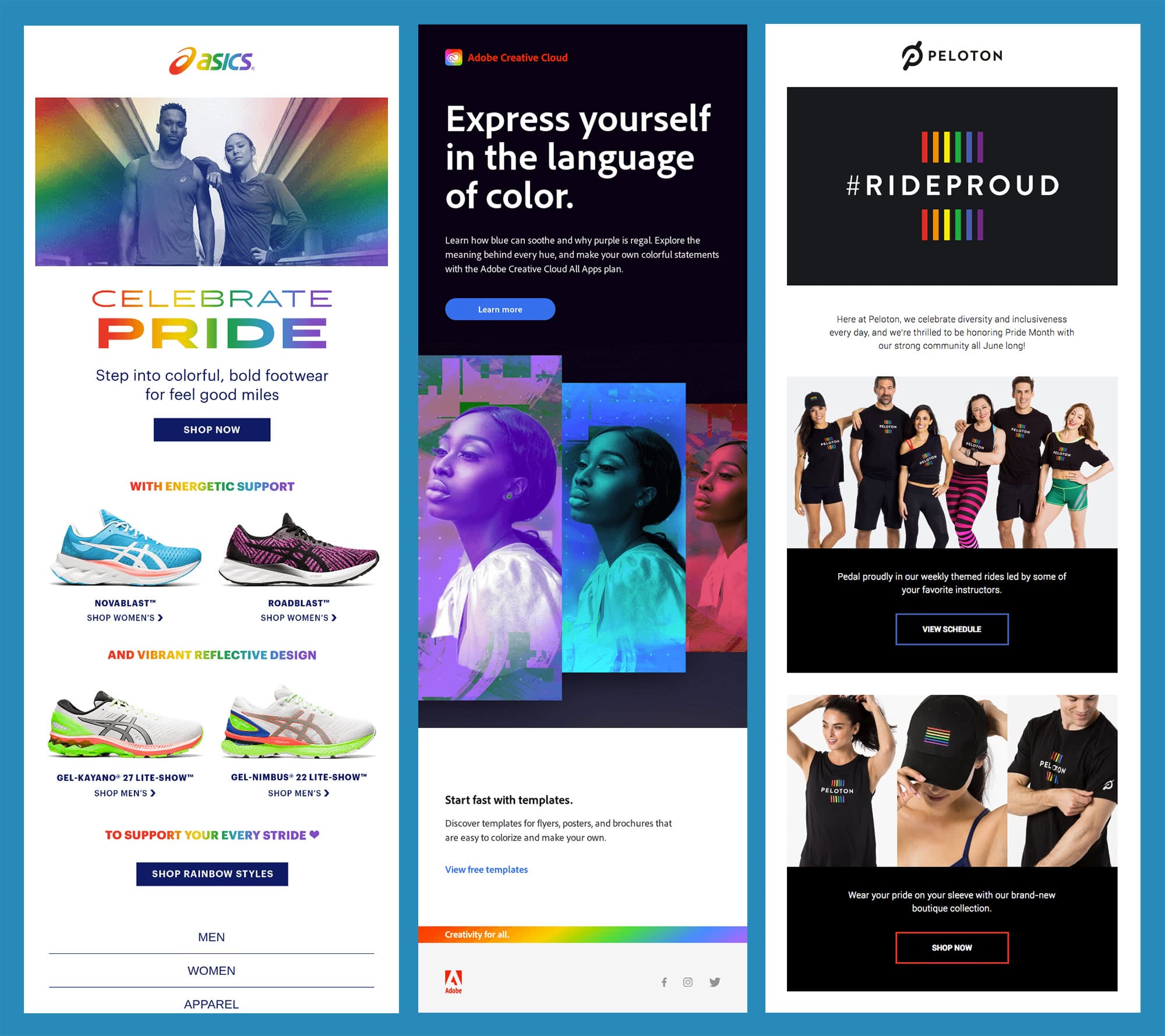 However you represent, ensure that you are genuine and it's not simply tokenism, performative, or virtue signaling if you want to tap into your full consumer potential. Representation shouldn't be a trend or a campaign—it should be every day.
Let your inclusive imagery shine through

Broken emails are not a good look and won't get your message across. Ensure you send on-brand, error-free emails. Every time.