Read Time: 7 min
Drive Innovation, Scale Your Program, Improve Performance: Elevate Your Email Skills at Litmus Live 2019
Litmus Live is right around the corner. The London conference is less than a month away and tickets for Boston and San Francisco are selling fast (so get yours today)! The agendas for all three cities are live, and we are so excited about some of the themes cropping up in this year's conferences that we just had to write a post highlighting them.
Curious what you'll learn about at Litmus Live 2019? Here's a preview of a few of the major topics and some of the fantastic speakers and their sessions.
Join us for Litmus Live

Join the brilliant minds who are tackling the biggest challenges in the industry and get the insights, real-world examples, and practical takeaways you need to elevate your email marketing.
Driving Innovation in Email
Every company needs to innovate or risk being left behind. While innovation means different things for different industries, email offers a unique medium for brands to experiment and invent compelling new ways to engage with customers.
Litmus Live has always been at the forefront of email innovation and this year's no different. Discover how industry leaders are using design and development techniques, combined with cutting-edge strategy, to stay ahead of the pack.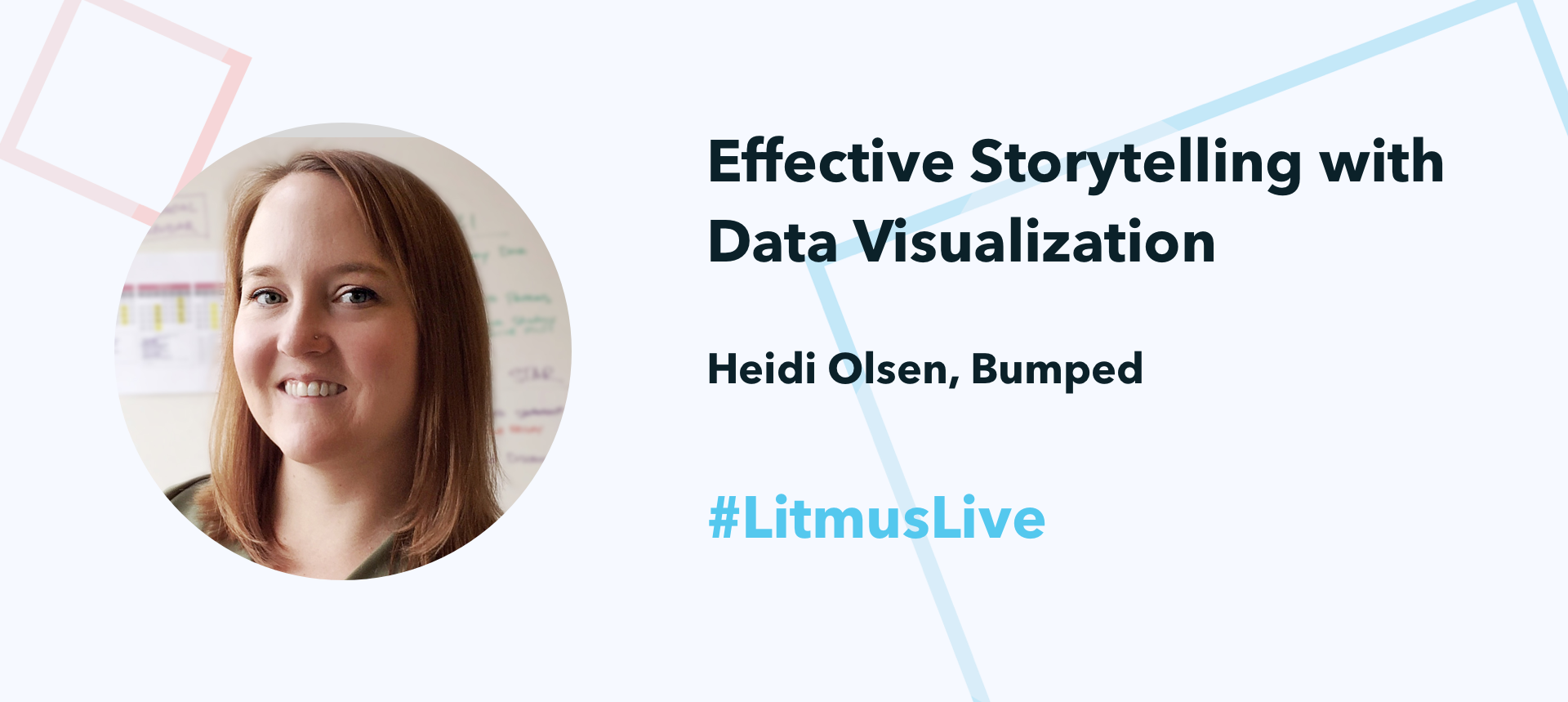 Effective Storytelling with Data Visualization Heidi Olsen, Bumped
Cities: Boston, San Francisco
Email marketers have more data than ever when it comes to subscribers. That doesn't mean we're putting it to work, though. By innovating how we think about data and, more importantly, present that data to subscribers, we can tell effective stories that inspire subscribers to engage with us. In this session, Heidi Olsen will walk through various datasets and how they can be leveraged through visual design, HTML, CSS, and even animations, to create more innovative emails for our subscribers.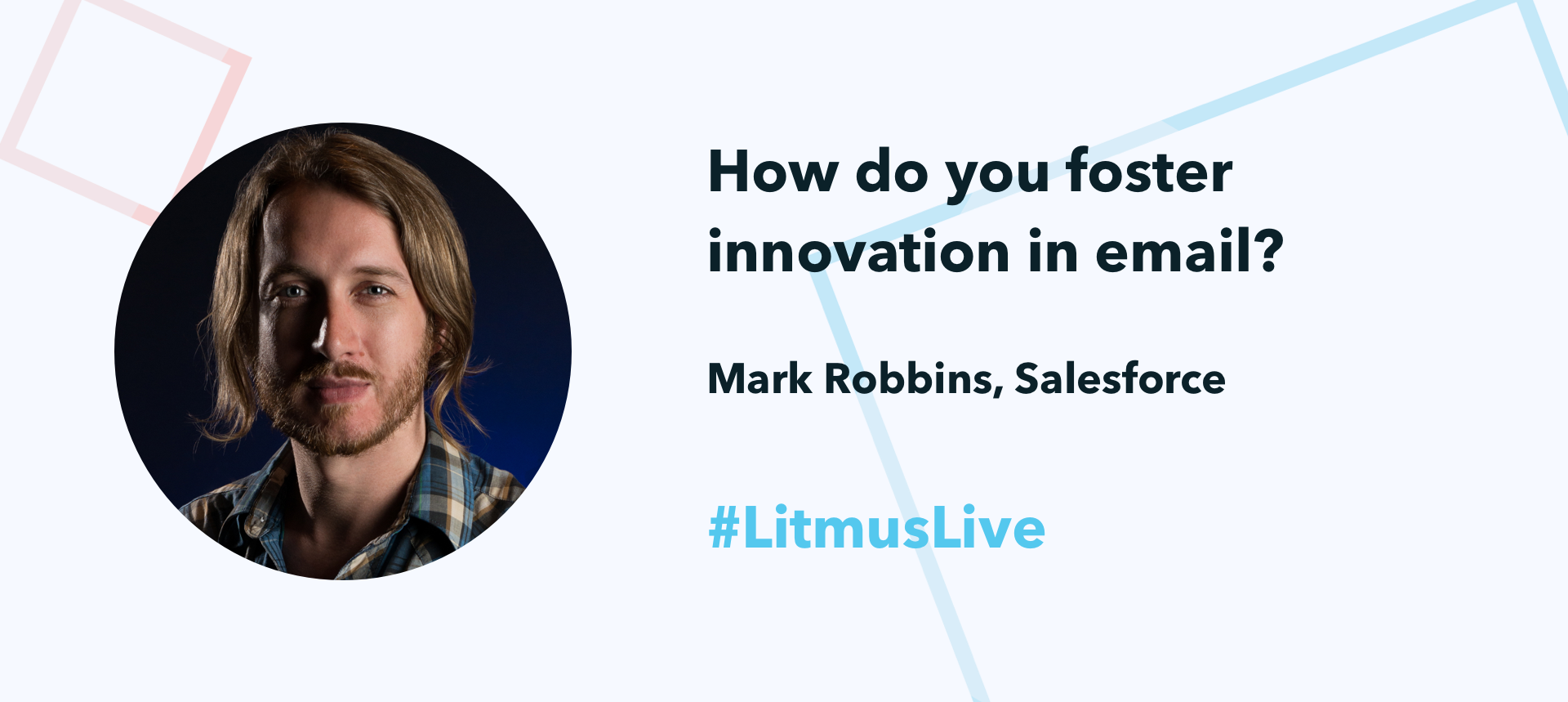 How do you foster innovation in email? Mark Robbins, Salesforce
City: London
Everyone talks about innovation, but how do you actually approach building innovation into your email process? In this talk, the godfather of interactive email, Mark Robbins, will discuss different approaches to growing an innovative email practice and how to find inspiration for email marketing in unlikely places throughout your life.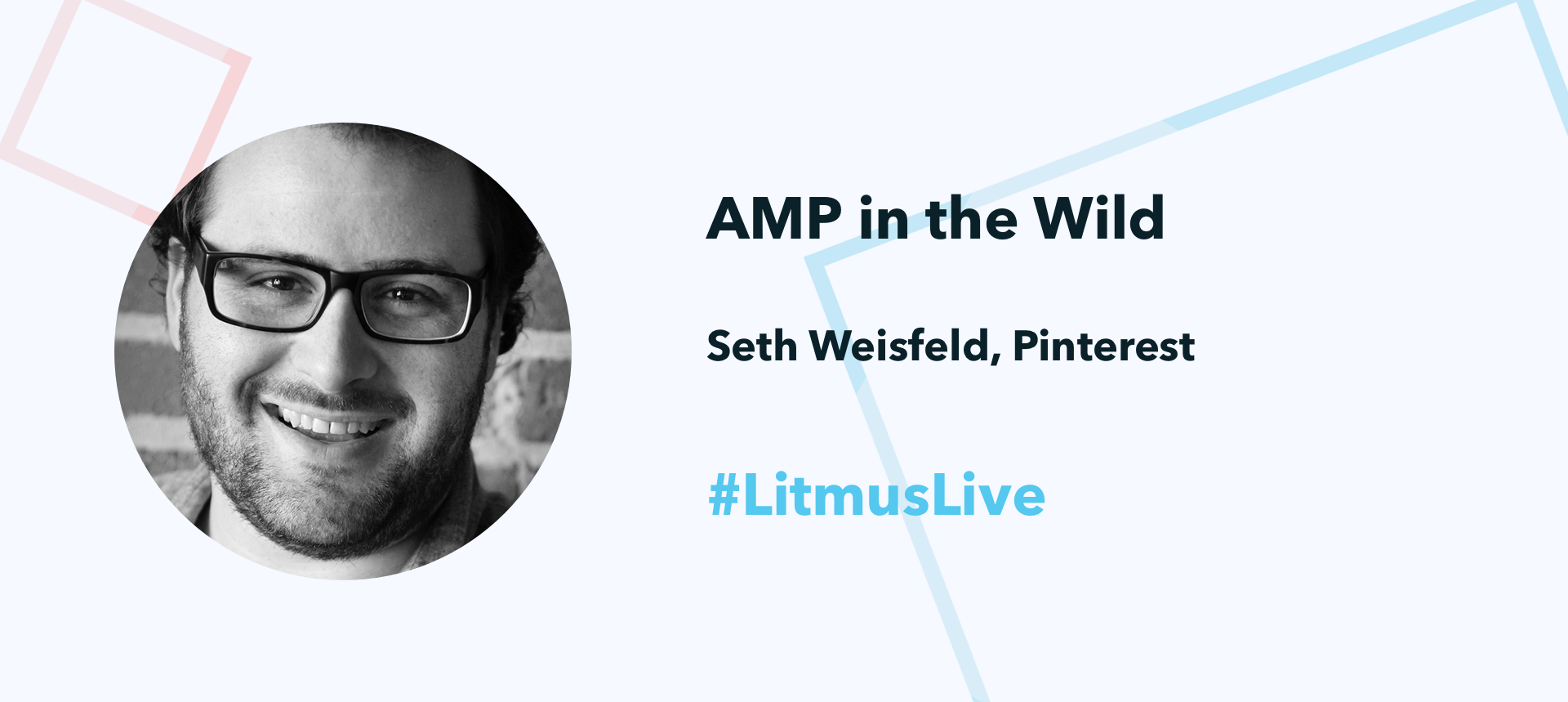 AMP in the Wild Seth Weisfeld, Pinterest
City: San Francisco
Google's AMP4Email has been on the tip of everyone's tongue since its announcement last year. We even talked about what it might mean for email designers during The Great Interactivity Debate at Litmus Live 2018. This year, one of our original panelists and member of AMP4Email's early adopter program is back to discuss AMP in a dedicated session. Join Seth Weisfeld as he dives into how AMP has been driving innovation for Pinterest and how email marketers can leverage AMP for their own email programs.
Scaling Your Email Team
As email goes omnichannel, we're all working with more people than ever, in-house and out. Things can get confusing and work can get lost in the shuffle. But growing an email team doesn't have to be painful.
By being more thoughtful, rethinking process, and revisiting tools, we can all help scale our email teams (and our careers in the process). Learn what it takes to scale an email program and prepare your team for your next stage in growth.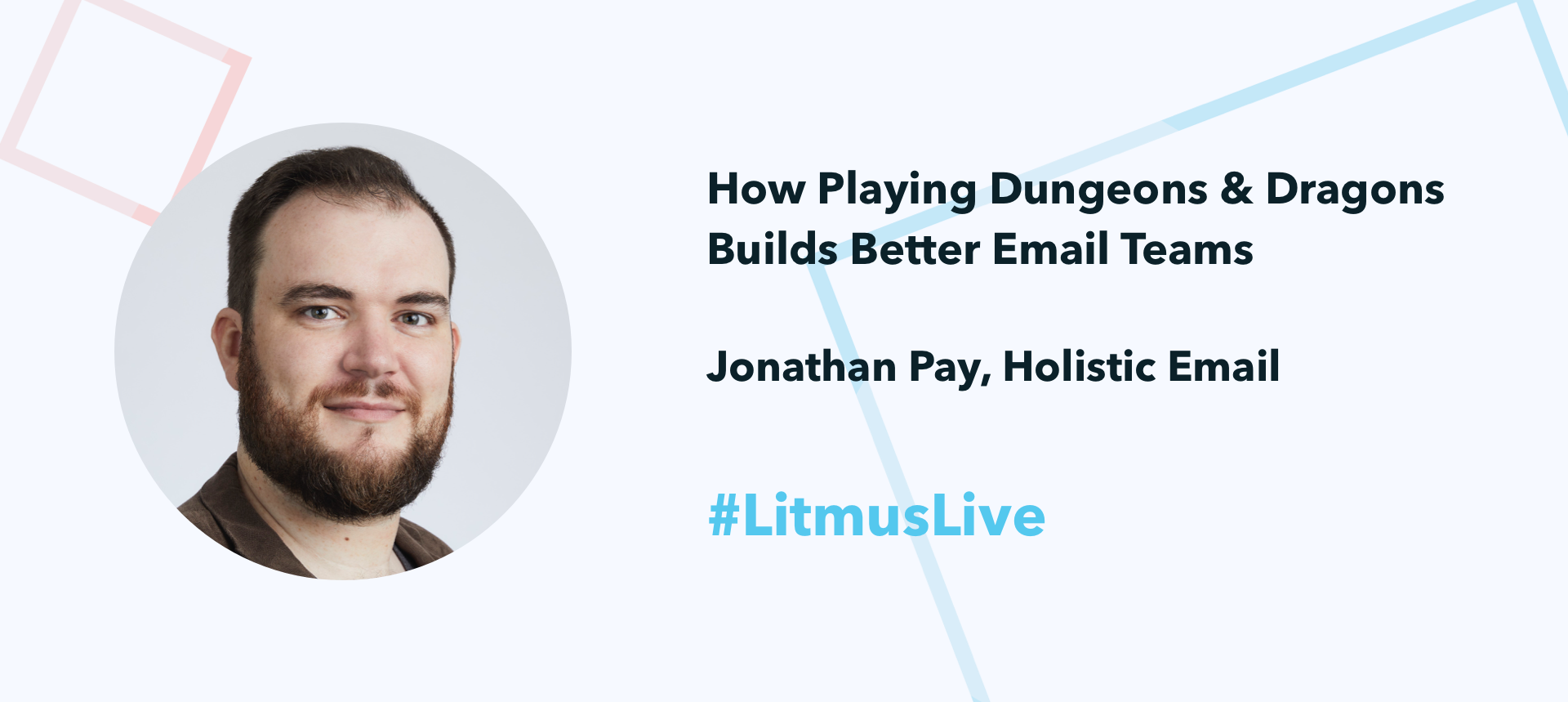 How Playing Dungeons & Dragons Builds Better Email Teams Jonathan Pay, Holistic Email
City: London
Every team member has strengths and weaknesses. The key to a truly effective team is understanding them and establishing a team dynamic that takes advantage of both. In this session, Jonathan Pay from Holistic Email combines two of his passions (D&D and email) to show you how a classic role-playing game can be used as a tool to examine teamwork and build a party that finally comes together to work towards the same goals.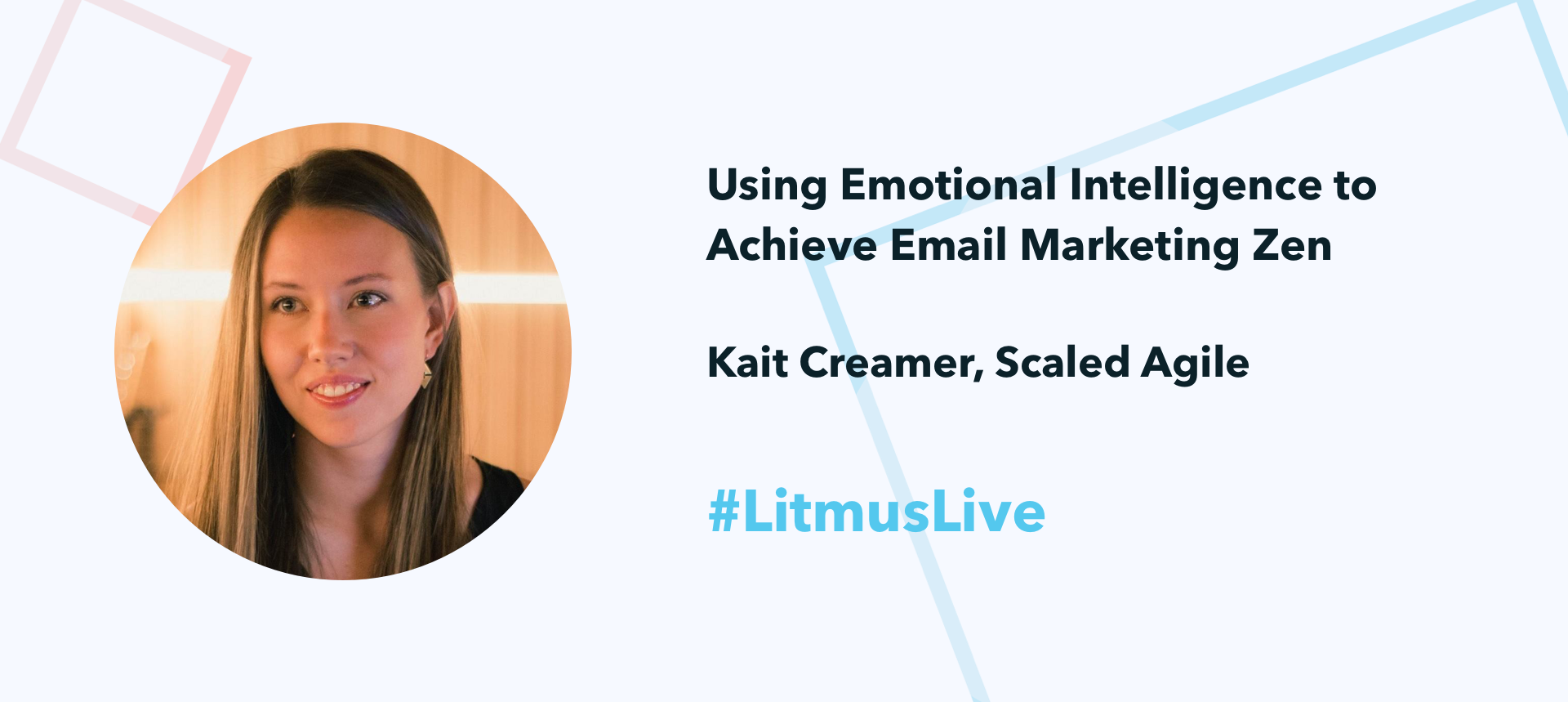 Using Emotional Intelligence to Achieve Email Marketing Zen Kait Creamer, Scaled Agile
Cities: London, Boston, San Francisco
Email geeks work hard to be the experts in our field, so it can be tough to feel torn between serving internal leadership versus what subscribers want. But with more emotional intelligence, we can effectively serve both, streamline our own workflows, and feel really good about it throughout the process. In this session, Kait Creamer covers tactics like listening to understand, giving before you get, and using data to support or challenge a perspective. You'll come away with new skills and ideas to put your EQ to work to serve team members, stakeholders, and subscribers alike.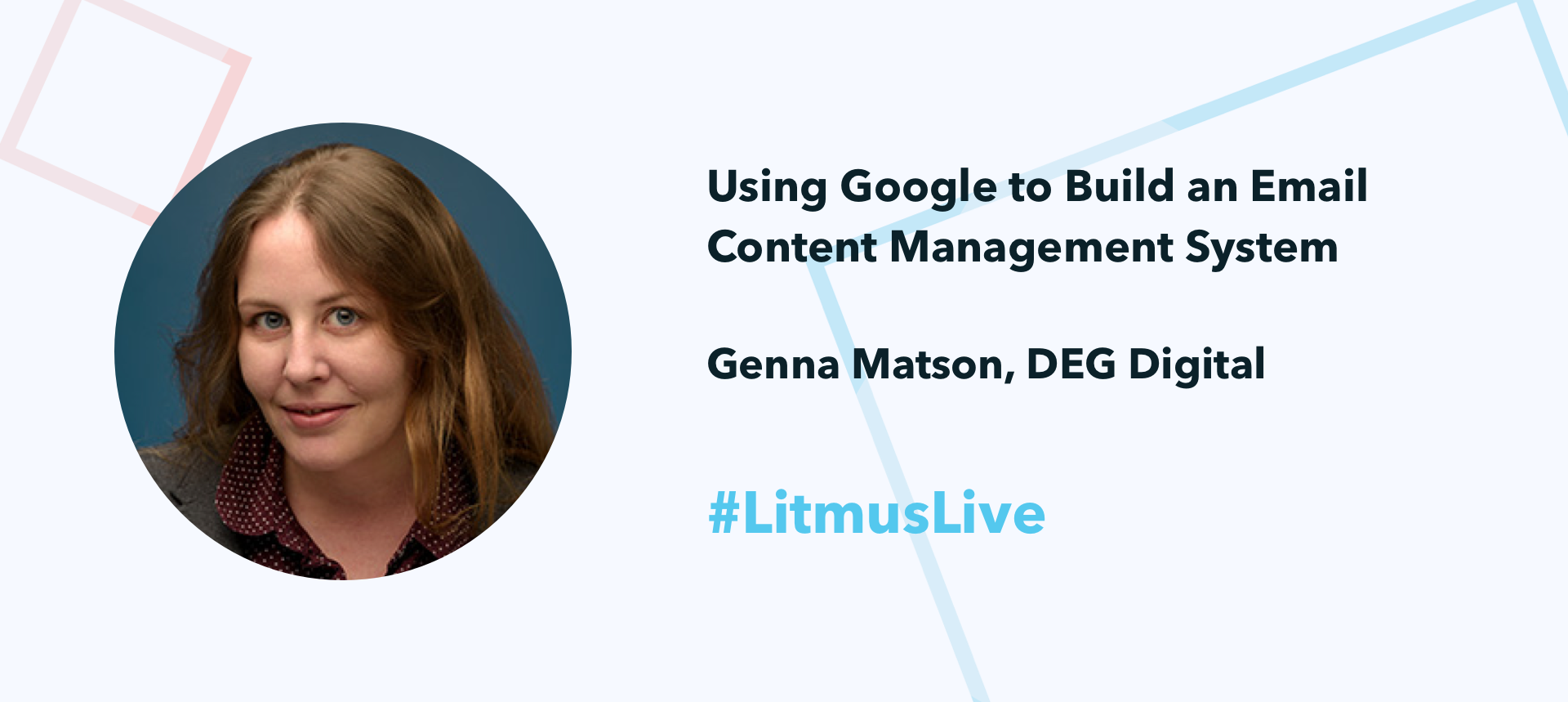 Using Google to Build an Email Content Management System Genna Matson, DEG Digital
City: Boston
Managing all of the content and data sources a team needs can be daunting. But many marketers already have access to tools that can help them leverage that content and data in their emails. See how DEG Digital's Genna Matson uses Google to create an organized and maintainable CMS for email marketers, keeping teams sane and in sync in the process.
Tracking and Improving Campaign Performance
Every email comes down to one thing: performance. Even the most beautifully designed and tested campaign doesn't mean much if it's not doing what you want it to do. Fortunately, email marketers have more tools and resources than ever to track, analyze, and improve the performance of their campaigns.
See how leading brands track the performance of their campaigns and leverage tools, techniques, and insights to take their businesses to the next level.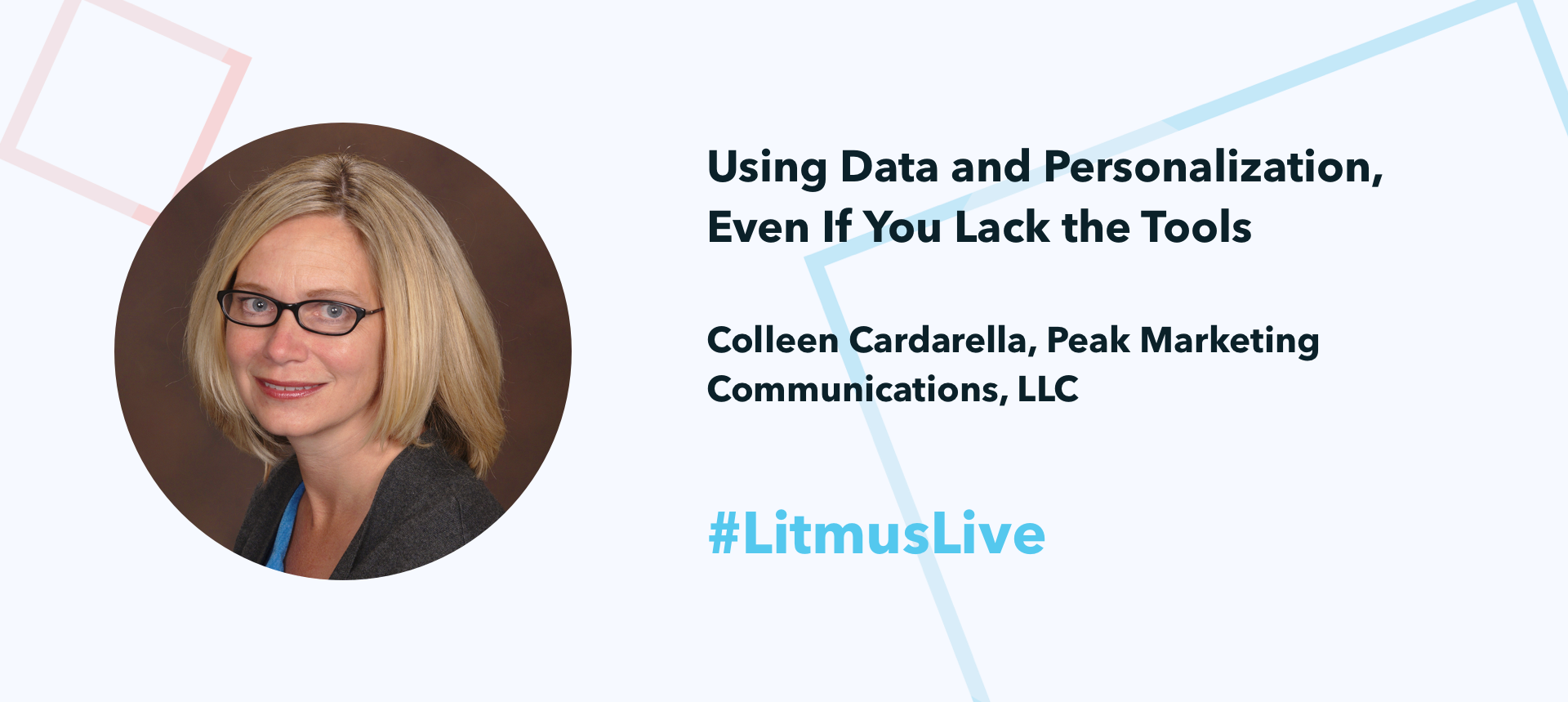 Using Data and Personalization, Even If You Lack the Tools Colleen Cardarella, Peak Marketing Communications, LLC
City: Boston
Email envy is real, especially when you see highly-personalized campaigns and don't have the tools to build your own. But, with a little bit of time and a few tricks, anyone can collect the data they need to build segmented, personalized emails for subscribers. In this session, Colleen Cardarella will show you how to put data to work to create happier subscribers, all while tracking your efforts to make the case for getting better tools and resources.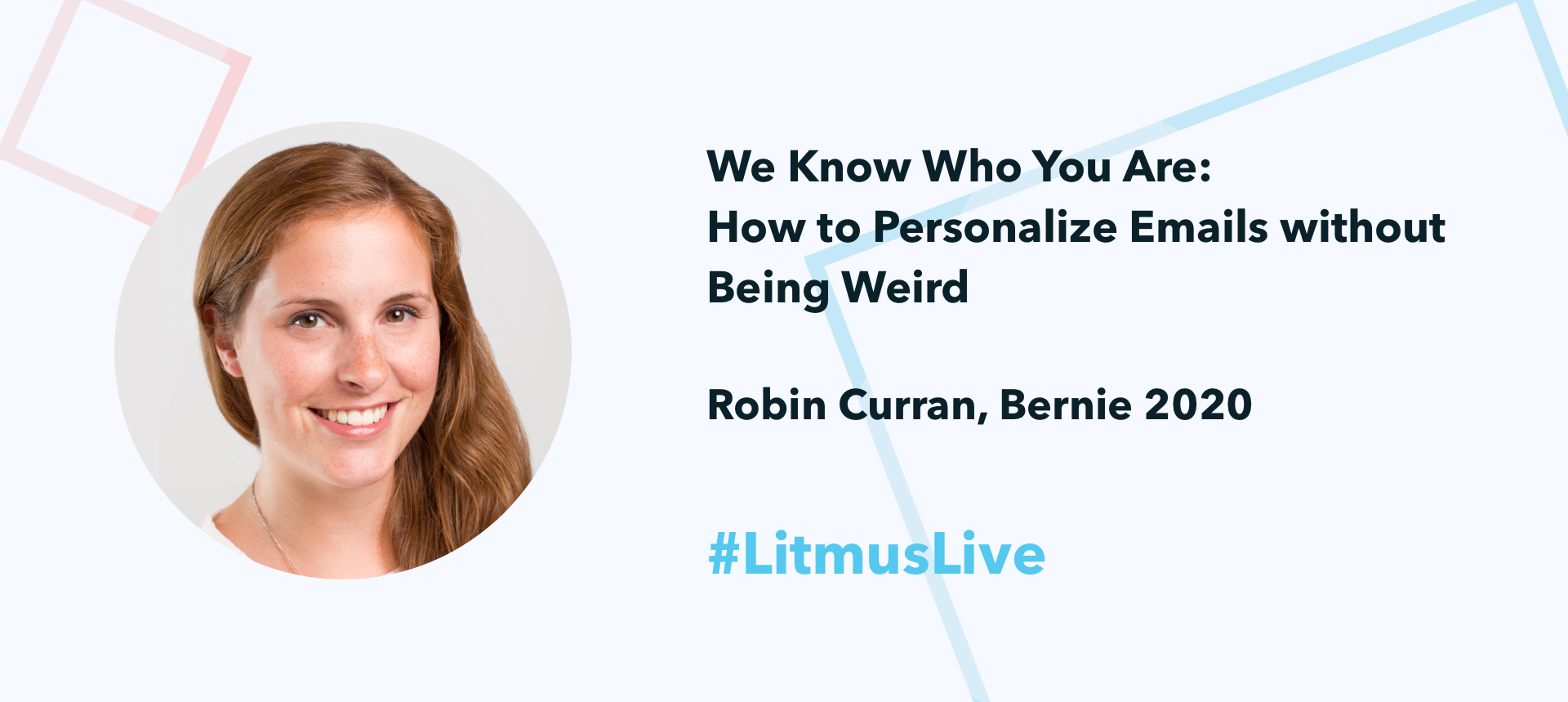 We Know Who You Are: How to Personalize Emails Without Being Weird Robin Curran, Bernie 2020
City: Boston
Whether you've been personalizing your emails for years, or are wondering how to take your program to the next level, there are endless ways to send tailored and relevant emails to your subscribers. Drawing on examples from Bernie Sanders' presidential campaign, Robin Curran will share insights on creating seamless, personalized emails at scale, with ideas for delivering your own customized content using the data you already have.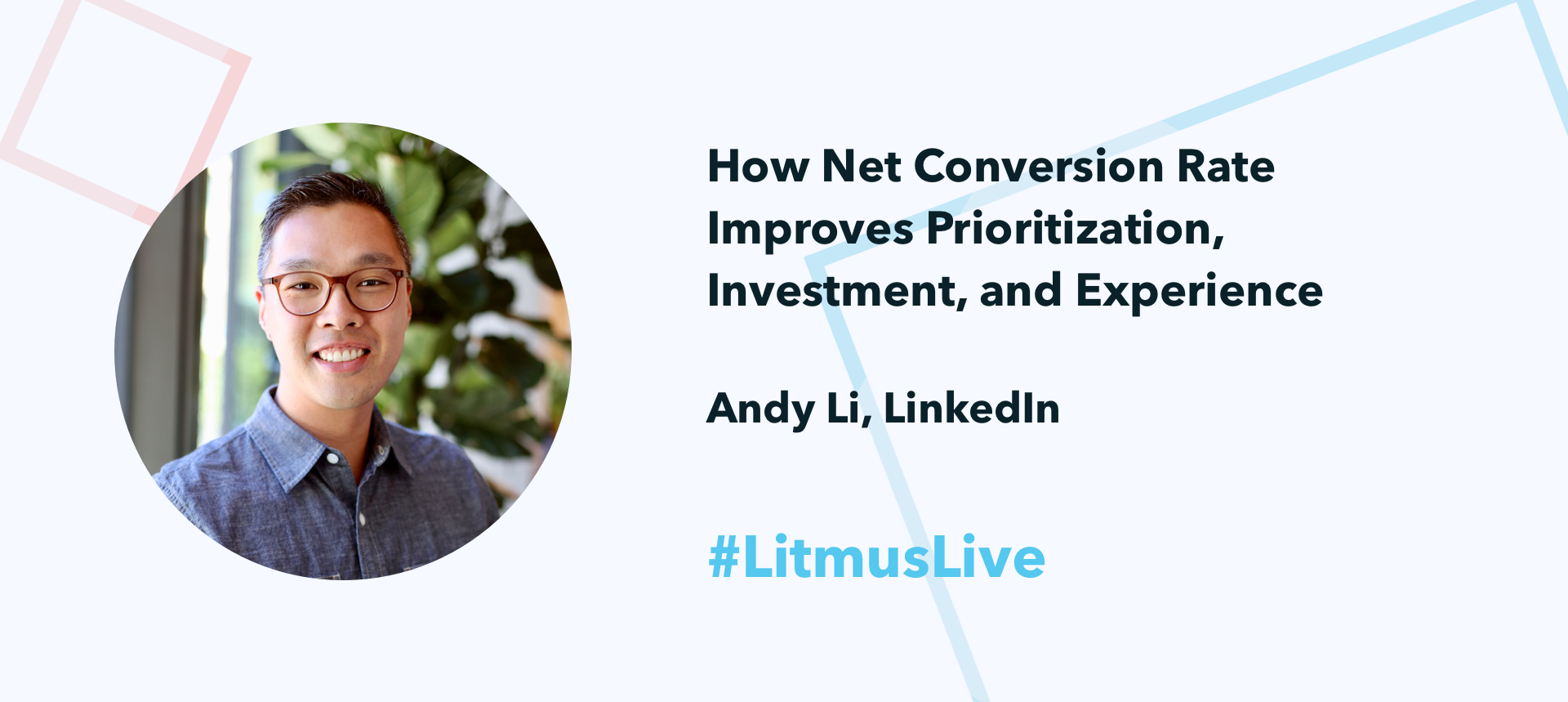 How Net Conversion Rate Improves Prioritization, Investment, and Experience Andy Li, LinkedIn
City: San Francisco
There are a lot of things to track in email. Beyond opens and clicks, email is the gatekeeper for understanding conversions and it's important to understand what impact email has on your overall marketing goals. Join Andy Li to see how LinkedIn thinks about email metrics and puts Net Conversion Rate (NCR) to work to prioritize email content and invest in creating better experiences for their subscribers.
Join Industry-Leading Experts at Litmus Live
These themes are just scratching the surface of what you'll learn from the world's brightest minds in email marketing. Join us in London, Boston, and San Francisco and level up your skills, and career, in 2019.
Most Popular
Don't Miss Litmus Live 2022 this Fall!

The Premier Email Event by Email Pros, for Email Pros.
From Anywhere–and Any Budget.

Learn More