Read Time: 3 min
Happy Customers, Glowing Reviews: Litmus Named Leader in Email Testing on G2 Crowd
Our team here at Litmus absolutely loves to hear from customers: how they're using our product, improving their workflows, and finding increased value in email marketing. We like to hear what you love about Litmus and what we can improve.
G2 Crowd, a popular platform for unbiased user reviews, is a valuable source of honest customer feedback for us—and their recently released spring reports made us incredibly proud.
We're so excited to share that Litmus has been named Spring 2020 Leader in G2 Crowd's Email Testing category as well as a winner in 10 additional categories. 

Litmus Voted Leader in Multiple G2 Crowd Categories for Spring 2020
For 5 quarters in a row, Litmus holds the Leader for Email Testing badge, based on honest reviews from real people who use Litmus every day.
The G2 Grid for Email Testing ranks testing solutions by customer satisfaction (based on user reviews) and market presence (based on market share, vendor size, and social impact). Products in the leader category consistently receive high ratings by G2 Crowd users and have substantial market presence scores.

The Leading Email Testing Solution for Teams of All Sizes

From small scrappy teams working on everything from email to paid advertising, all the way to large global enterprises spanning the globe, Litmus empowers teams of all shapes and sizes to send high-quality email.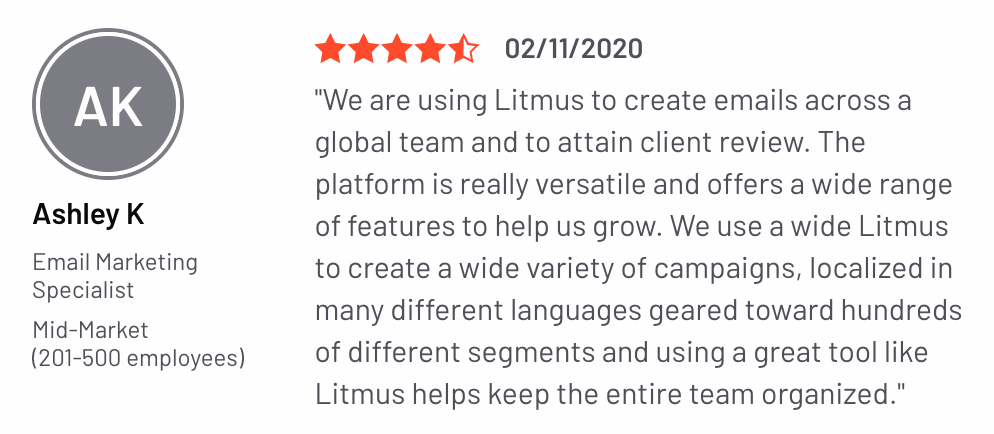 Glowing reviews from customers in teams of all sizes earned us badges as a leader for both Enterprise and Mid-Market industries, as well as a high performer for Small Business.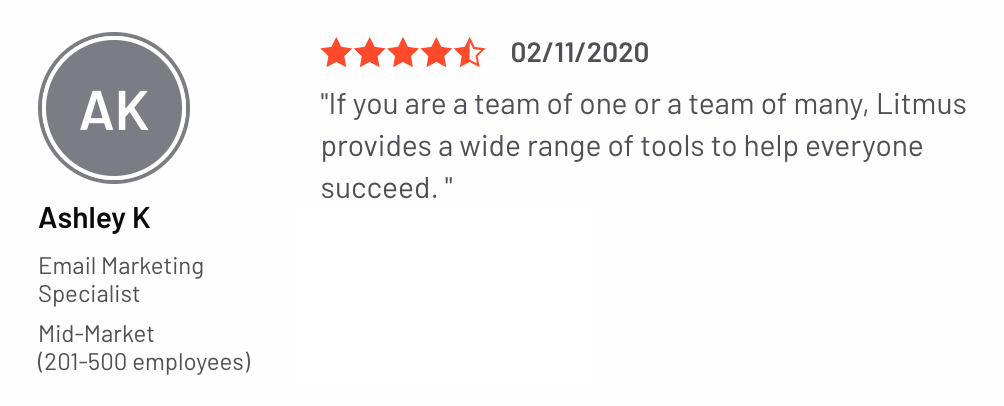 Thanks to your reviews, we were also named Momentum Leader, ranking in the top 25% of email marketing products, as well as Best Meets Requirements and Best Meets Requirements Mid-Market, which mean that our product meets customers' expectations, providing the tools you need to succeed.
It's Not Just About Product Performance, It's About How We Work With You

We're so glad that our customers find Litmus to be a leader in our industry, but what really warms our hearts is to hear that you love doing business with us. Among the accolades you showered us with was Easiest To Do Business With, Easiest Admin, and Easiest Setup.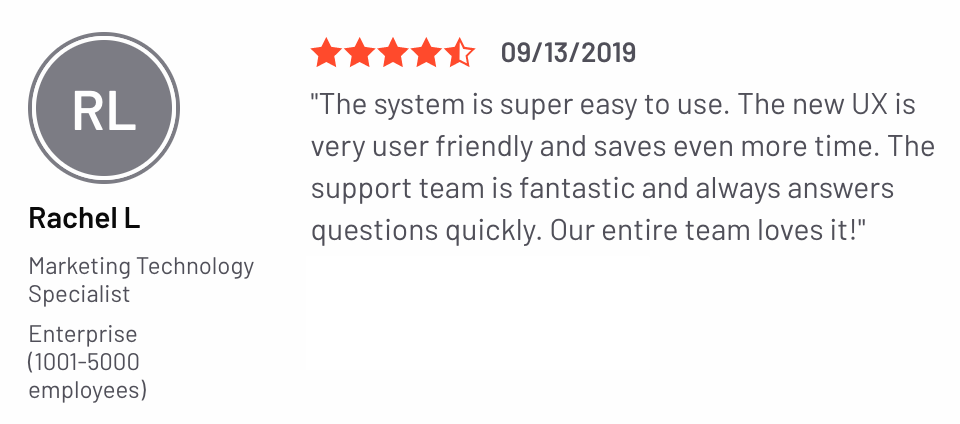 Plus—and this one's our favorite—G2 also let us know that we officially earned a Users Love Us badge, after seeing the glowing reviews from people like you.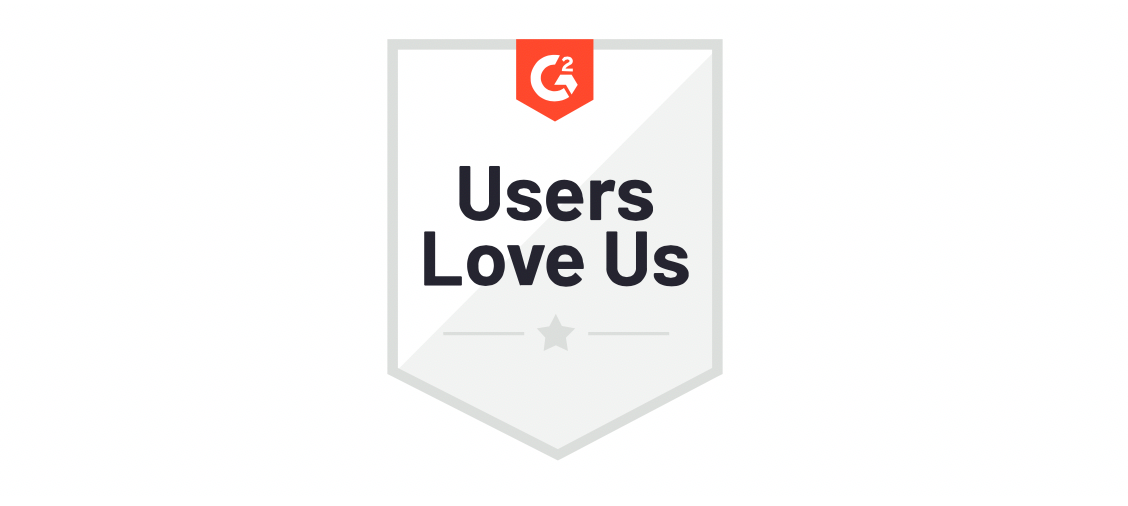 Have feedback on Litmus? We'd love to hear from you.
Getting these badges warms our hearts, but knowing we're helping you and your teams succeed is what really matters.
So if you have any questions about Litmus, ideas on how we could improve or a feature we could add, want to talk through an issue you may be having, or just want to say hi, we're here for you no matter what.
A sincere thank you to everyone who left a review for us on G2 Crowd—and if you haven't yet, we'd love for you to. We read every single one.
We're flattered, email marketers. It's all because of you. ❤️
Most Popular
Don't Miss Litmus Live 2022 this Fall!

The Premier Email Event by Email Pros, for Email Pros.
From Anywhere–and Any Budget.

Learn More