Litmus' Engineering team, like the rest of our company, has grown a lot over the past couple of years. That growth combined with the fact that most Engineering team members work remotely means that we have to create opportunities to get to know each other and to work side-by-side whenever we can. That's why in 2018, Litmus' Engineering team decided to hold its first annual Engineering Retreat Week in Portsmouth, New Hampshire!
The retreat week was one part hackathon, one part team identity building, and one part time to socialize. Here's what we learned.
Organizing the event is an event in itself

Bringing dozens of engineers together from all over the globe, and ensuring the agenda is clear and meaningful is a perfect task for growing leaders. Engineers can be finicky and opinionated about the use of their time, so it's important to ensure the content and cadence of the event is as impactful as possible to as many as possible.

Inclusivity has to be a top priority

Whether conducting a retreat or just a hackathon, it's important to consider the diversity of your team. Litmus Engineering is a diverse team—not just in terms of cultural background and gender, but also the types of job roles team members hold, the experience they have, and how long they've been with Litmus. It's key to ensure that all activities are valuable for everyone, whether you've been with Litmus for a decade or just joined recently; whether you're a backend engineer or are in charge of security at Litmus. For instance, the hackathon teams needed more than coders. Teams need to ideate, design, and test. There's a role for everyone.

Encourage everyone to push their boundaries


This year we had a half-day session of lightning talks—which involved team members volunteering to do a 5-minute talk about a topic of their choice… any topic! This turned out to be one of our favorite sessions at the retreat. It was fascinating to get to know people's passions outside of work. Not to mention hilarious. We learned about everything from beekeeping to hacking your life for more productivity. Only a few of our team members have experience with public speaking, so this task brought people out of their comfort zone—just far enough for them to realize that they were in safe company.

Hackathons: They're hardly about the output


Most teams have tried some sort of hackathon and there's always some fascinating technical solutions that come out of them. It's no different here at Litmus. The early version of Litmus Builder was born out of a Litmus hack week. But what's even more important than the output is what happens in the process. Hackathons are a great tool to help teams understand how we analyze a challenge, organize our work, and execute plans as a team. There are teams that quickly and effectively divide up work and go off and build their respective components individually. Then there are teams that do more work as a group, or form pairs to work on certain aspects. Sometimes the teams are productive, other times they're not. The important thing is for everyone to be thoughtful about what worked, reflect on what didn't, and figure out how these findings translate to our day-to-day work.

Socialize until you can't socialize anymore

Because Litmus has a remote engineering workforce, we only get to see each other in person a few times a year. But when we do, we pay close attention to allowing enough room for activities and social events in the evenings to give team members a chance to get to know each other. Whether it's a harbor cruise in Portsmouth or a game night at a local brewery, the team engaged with each other in a way that blurred organizational structure completely. Removing those false boundaries during the retreat gave everyone a more rich understanding of the team members—which was a great chance for everyone to build relationships beyond their immediate scrum teams.
Putting together the retreat was hard work. The hard work paid off because every single person came ready to engage and grow. We can't wait until next year! But first, we need some sleep.
Check out some photos from the retreat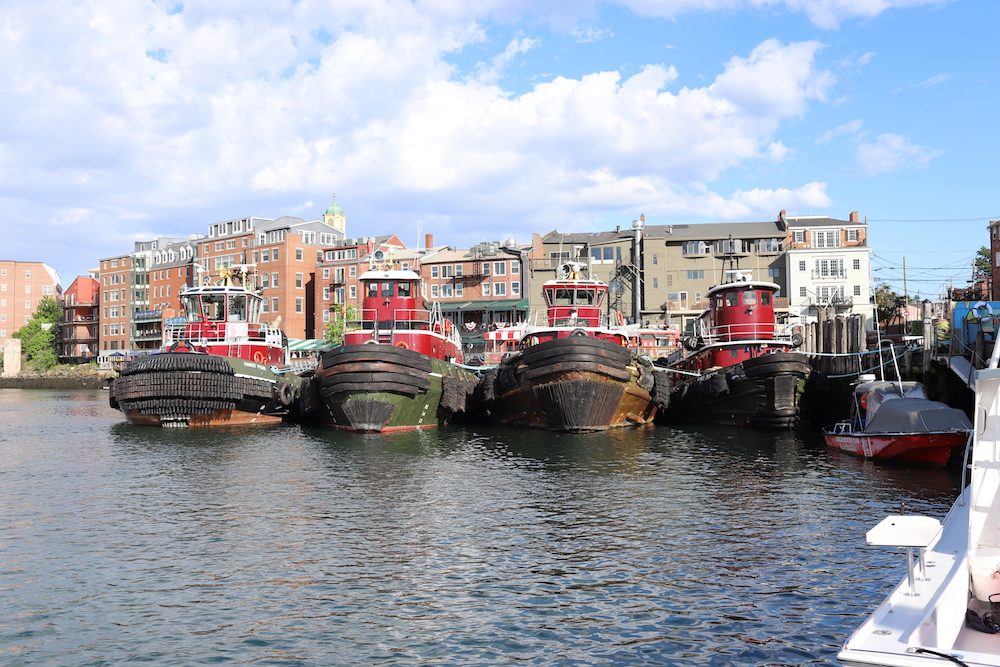 Most Popular
Don't Miss Litmus Live 2022 this Fall!

The Premier Email Event by Email Pros, for Email Pros.
From Anywhere–and Any Budget.

Learn More