At Litmus, we care deeply about our customers and the email community, and we're working hard to make the email world a little better every day. But we also believe that our involvement shouldn't stop at the end of the work day or be limited to the email community. We're proud that many of our team members are engaged in their communities beyond Litmus, and as a brand, we believe that it's our responsibility to do the same. Here's an excerpt of our employee values:
#5 Be Beyond Litmus
We're active in our communities inside and outside Litmus. We strive to cultivate generosity, make a positive impact to those around us, care for one another, and maintain a healthy work/life balance.
That's why Litmus offers Volunteer Time Off (VTO)—paid time away from work that employees can use to volunteer at an organization of their choice. Plus, volunteering has become part of our bi-annual team get-togethers.
November 2017: Cradles to Crayons
Cradles to Crayons provides children living in homeless or low-income situations with essential items like clothing, coats, backpacks, diapers, toys, books, hygiene supplies, and more. The Litmus team spent the afternoon inspecting, sorting, and packaging donations in The Giving Factory Warehouse, and by the end of the day, we had gotten 78 donation packages ready to be send to kids in need.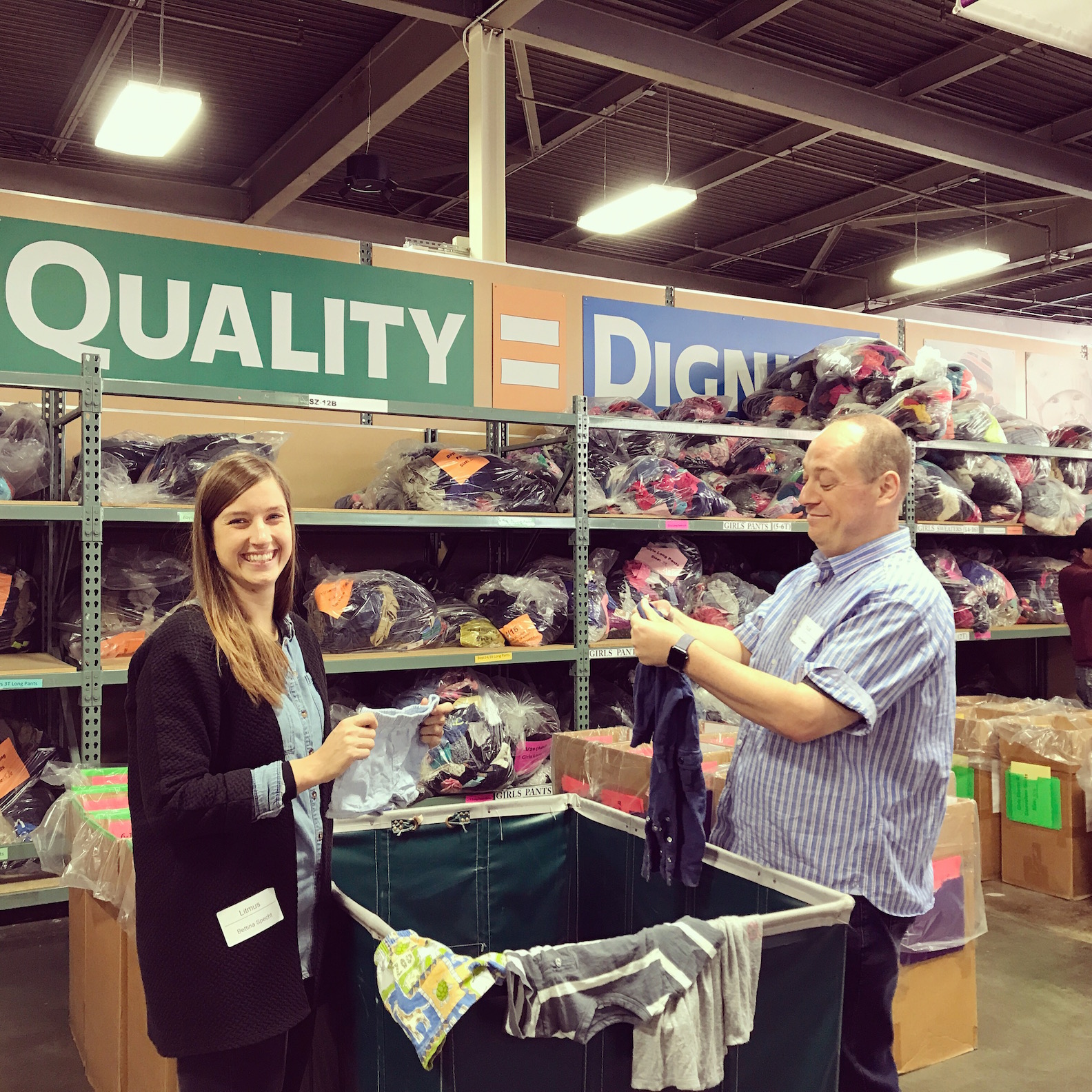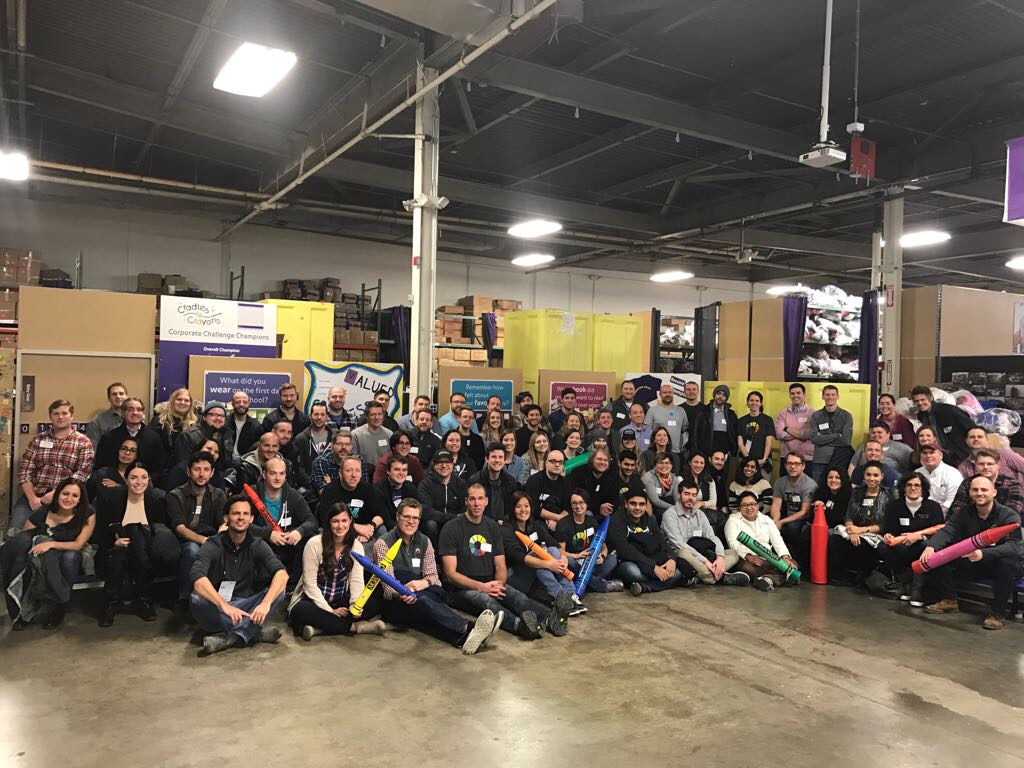 April 2018: Salvation Army Cambridge
Located less than half a mile from Litmus' headquarters in Cambridge, MA, the Salvation Army does an incredible job helping the members of the local community that need it most. With a day care program for homeless children, programs to help people struggling with addiction, a homeless shelter, emergency health care assistance, and so much more, the Salvation Army team offers a broad range of services for those in need. Unfortunately, like a lot of non-profits, the Salvation Army is often understaffed and in need of a few helping hands.
With the entire Litmus team in Cambridge for the week, we had plenty of motivated people willing to lend a hand. Over 100, to be exact. That's the largest group of volunteers the Salvation Army in Cambridge has ever seen. And we got plenty of work done:
Team 1 painted the hallways and
rooms in the homeless shelter: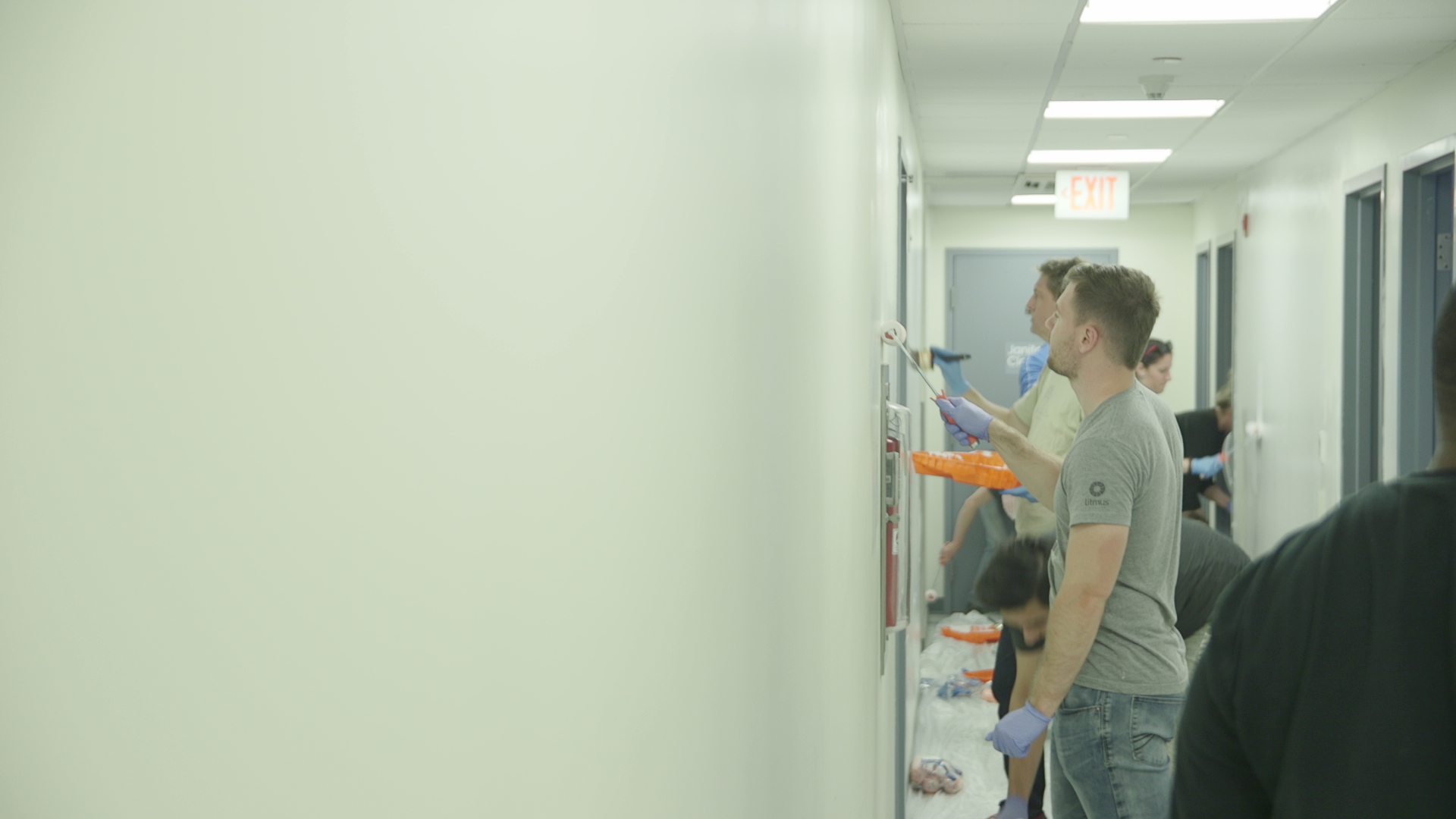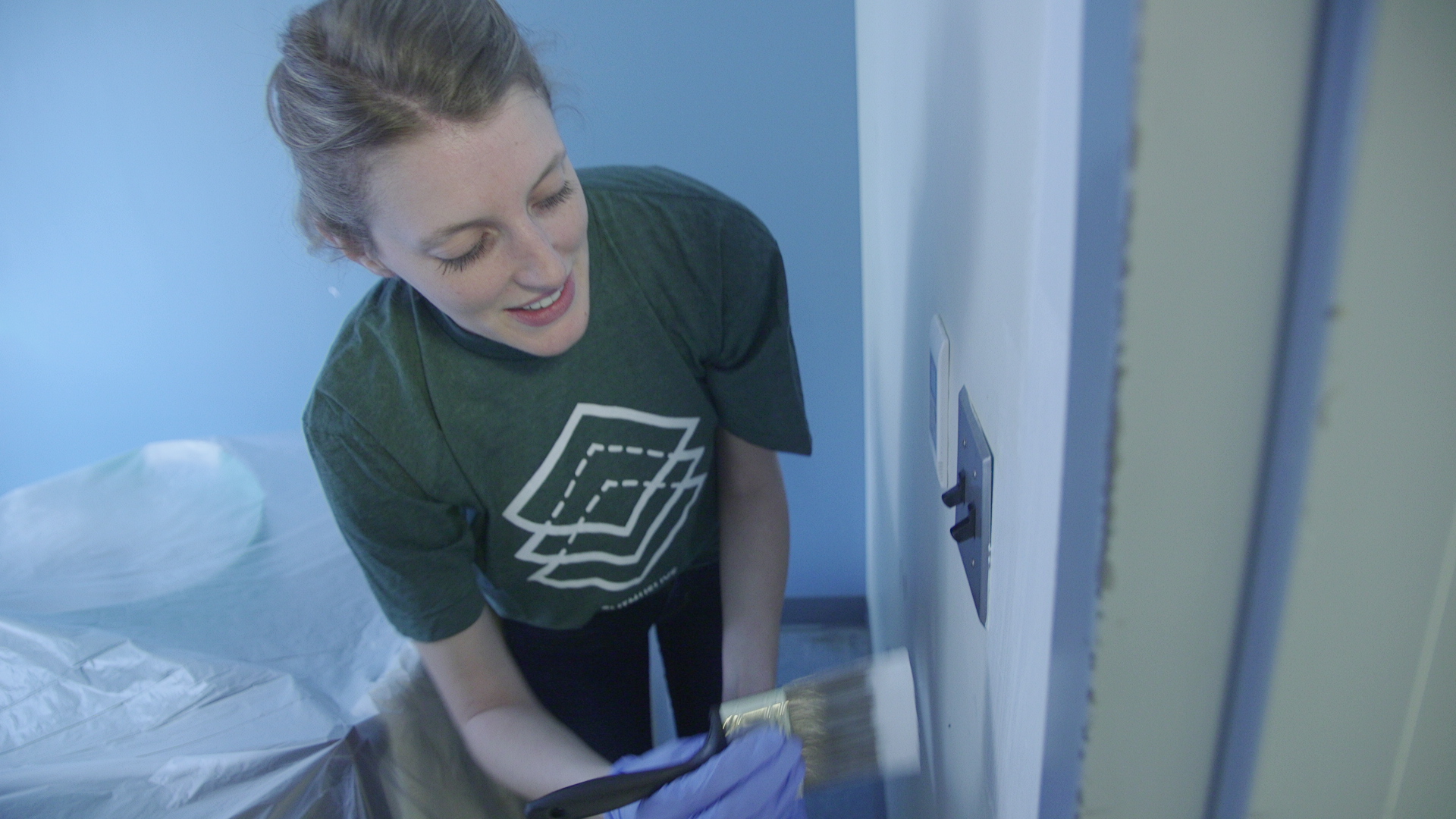 Team 2 helped the kitchen team
prepare meals for the day: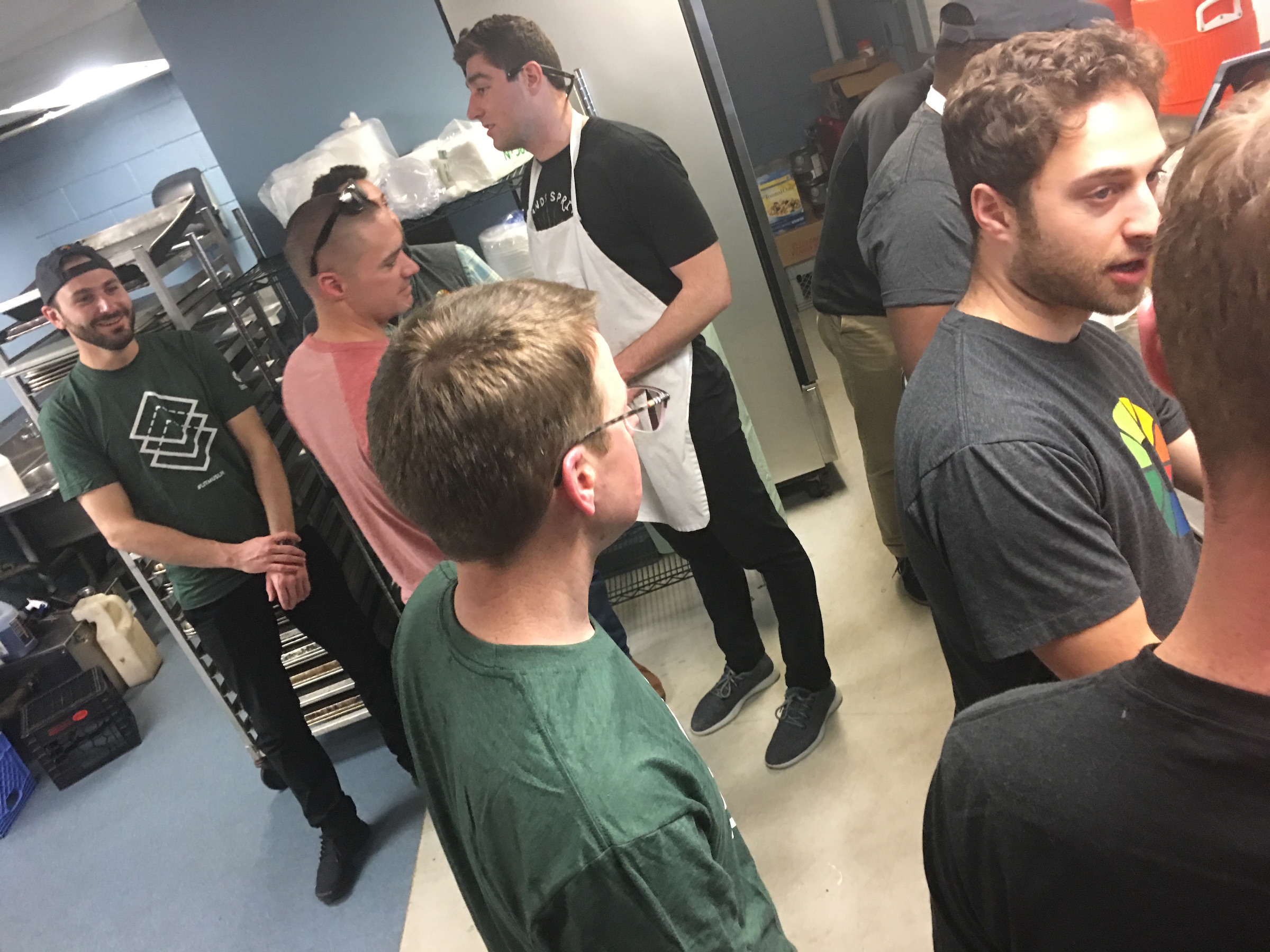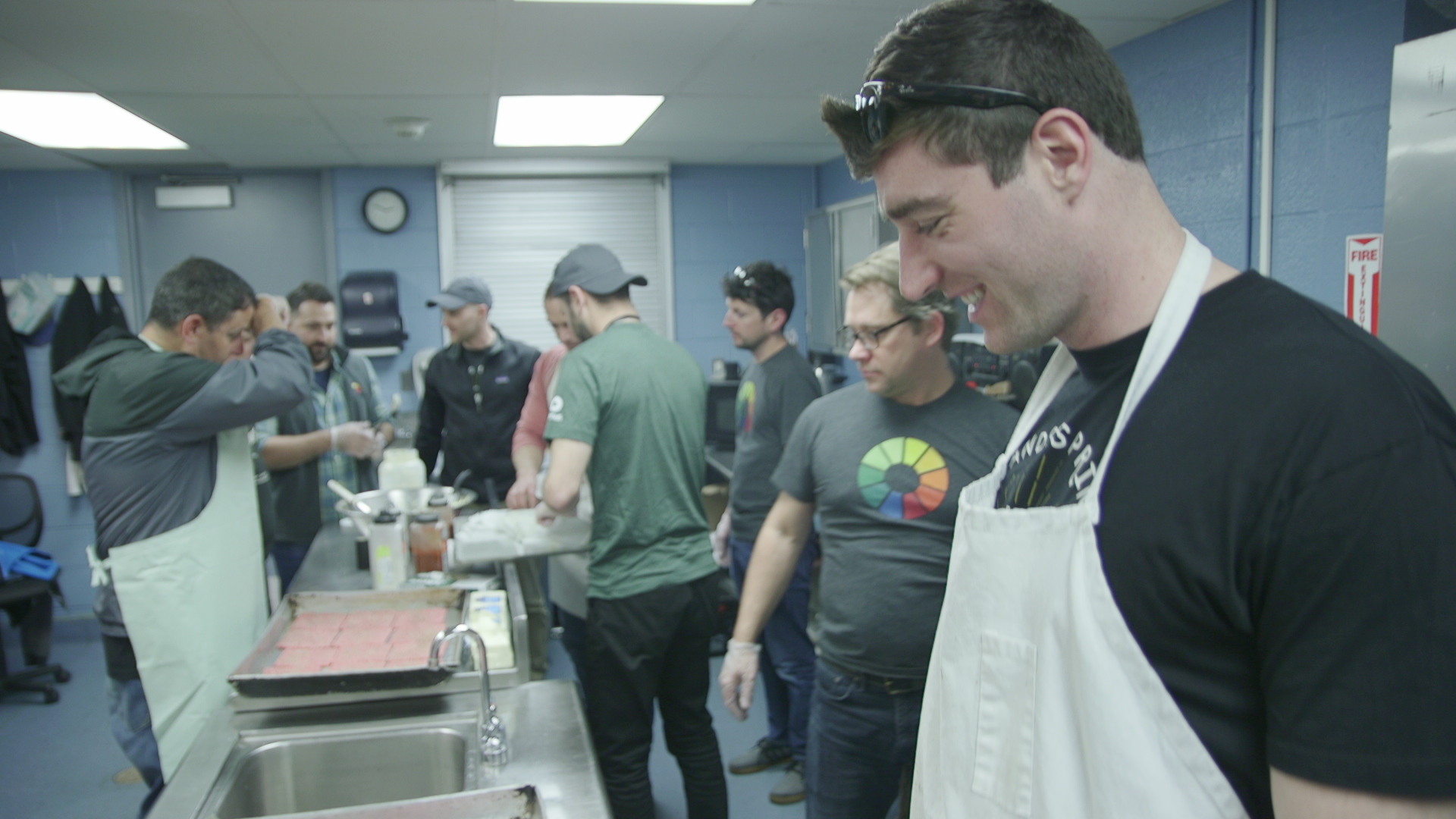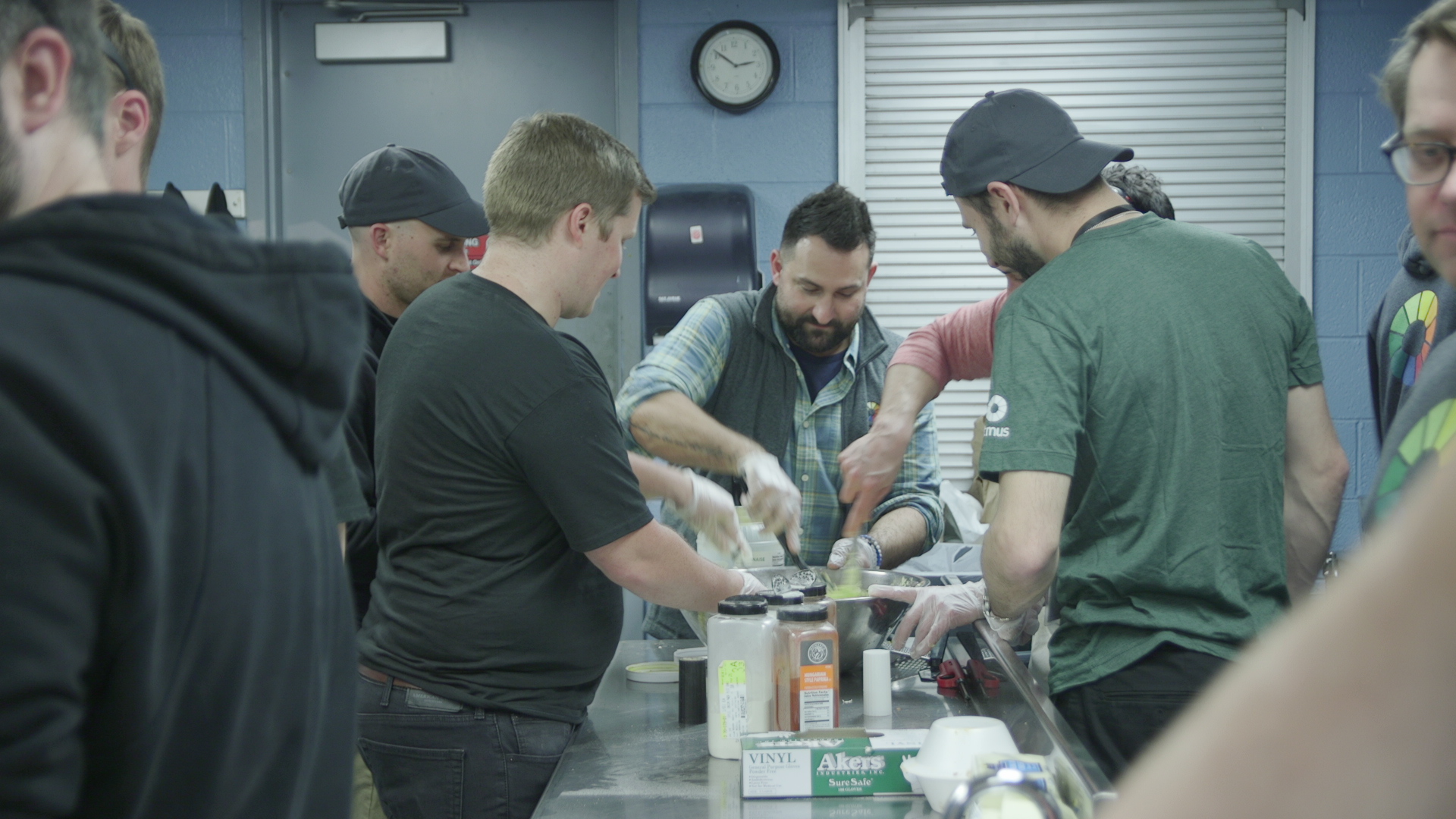 And team three gave the
playground a little makeover: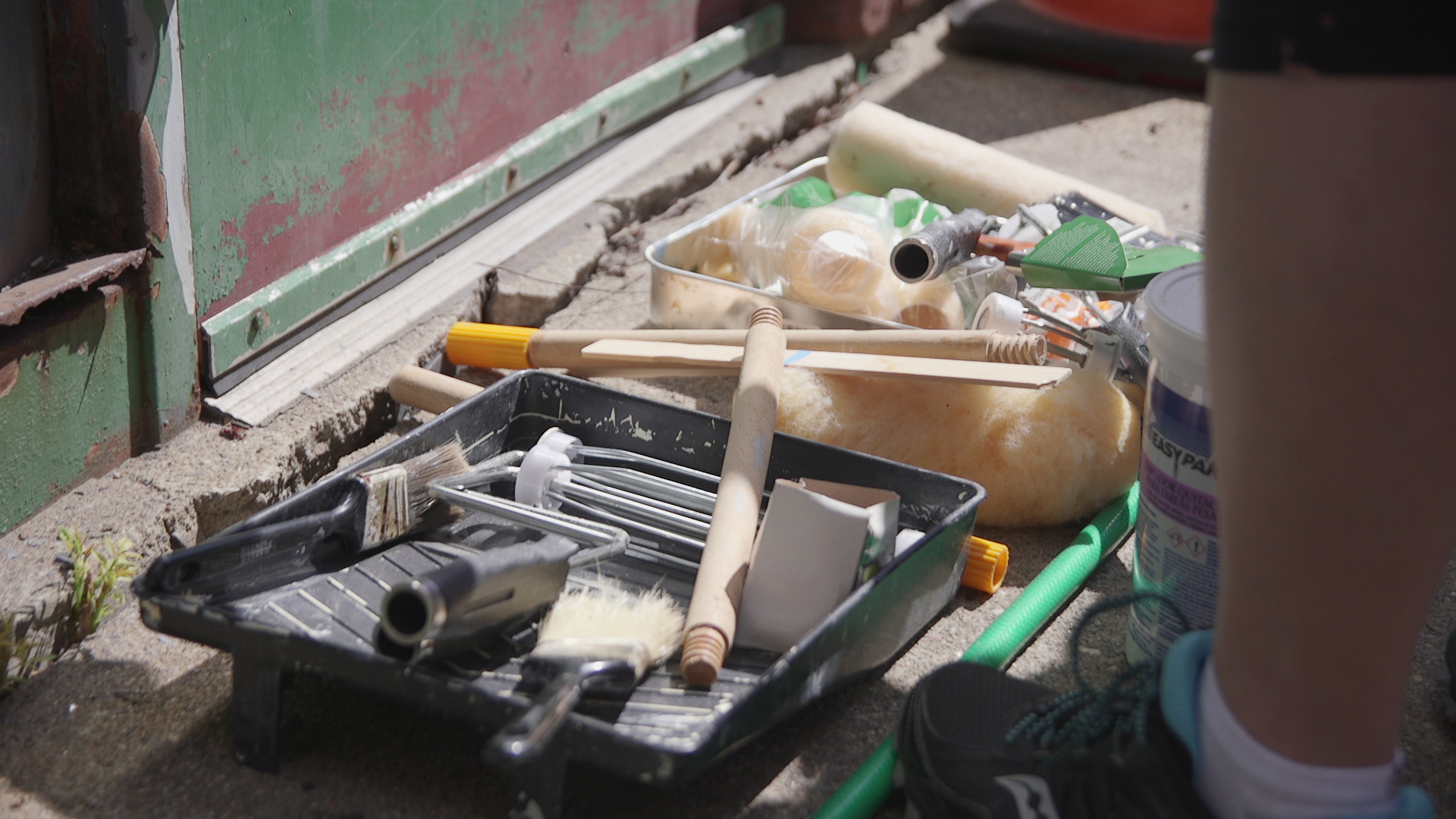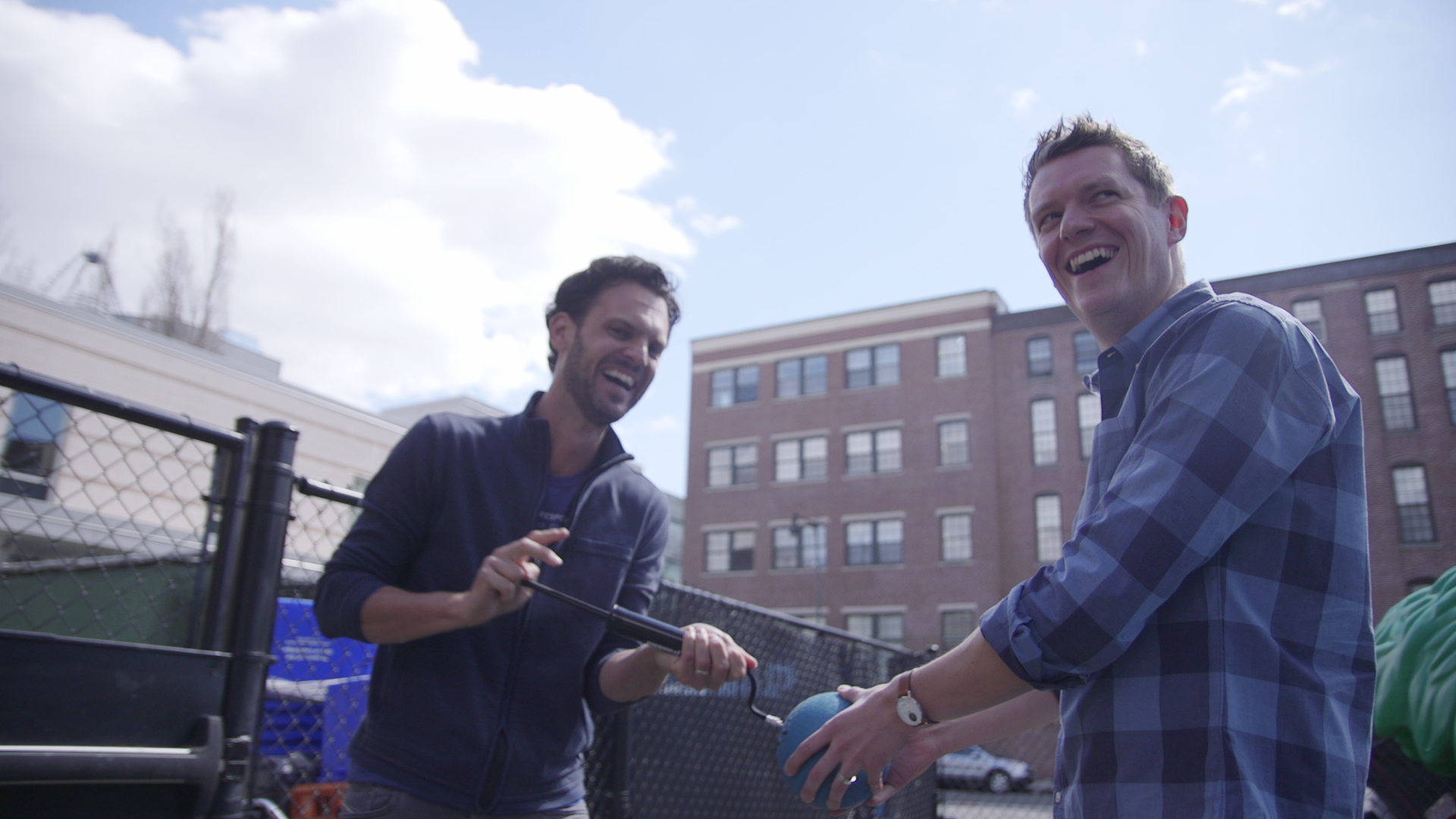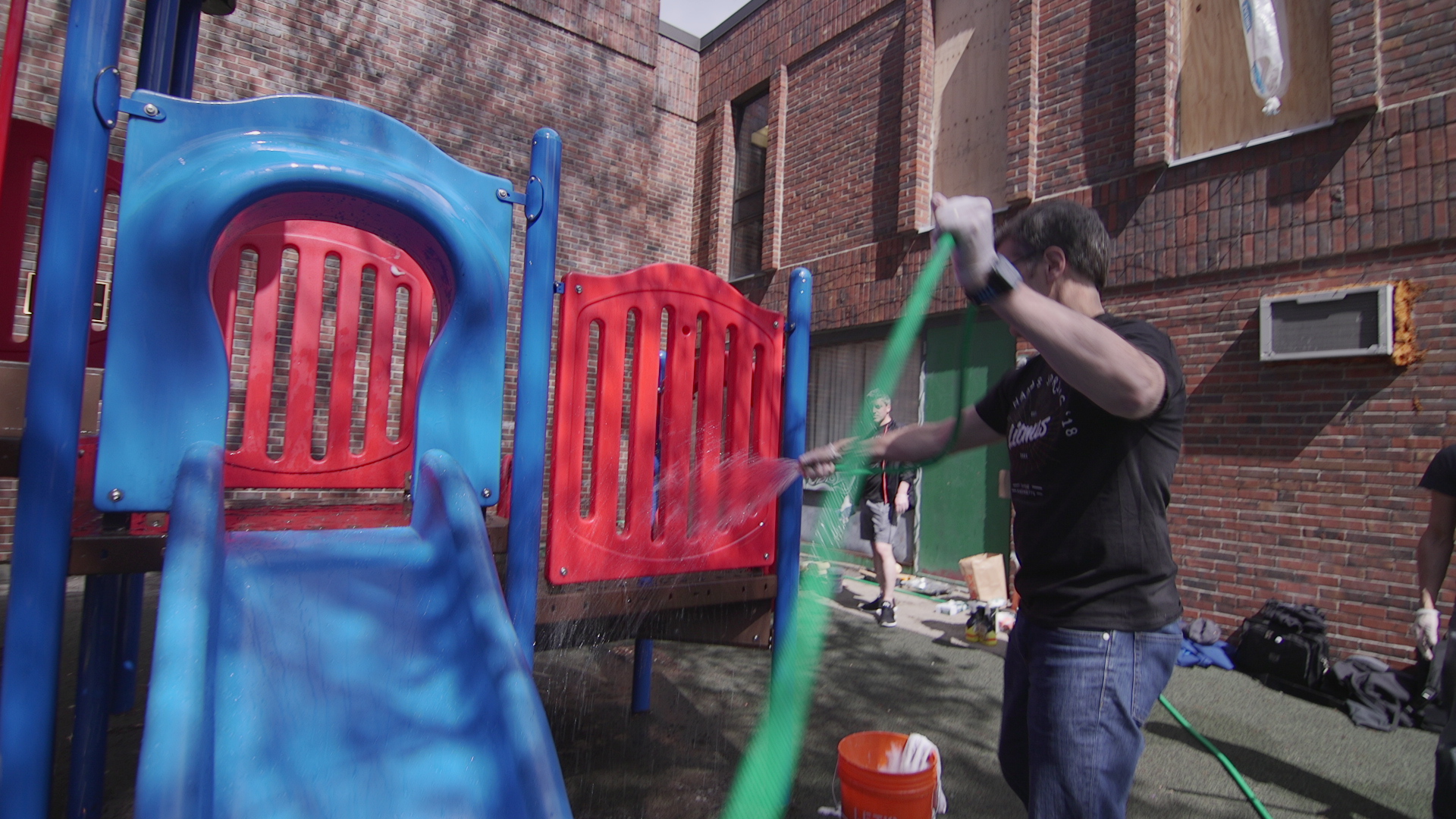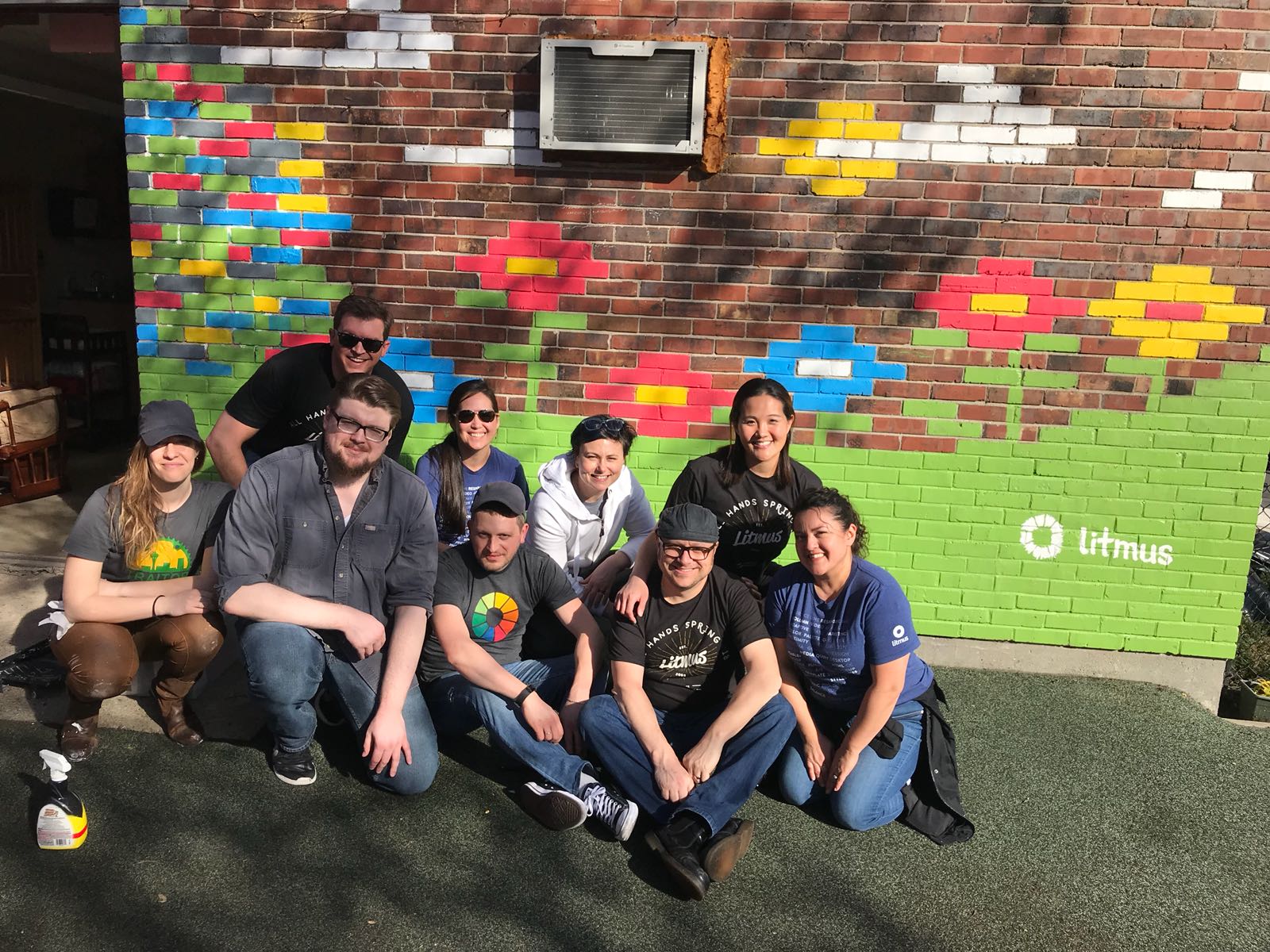 "Thank you to all the terrific employees of Litmus for your outstanding work at the Salvation Army Cambridge Corp. Thanks to the team from Litmus, the playground for children of homeless mothers is now clean, bright, prepped for planting, more beautiful because of the new wall mural, and fully supplied with fun toys and games for the children. Thanks to the team from Litmus, the kitchen is sparkling clean. Thanks to the team from Litmus, the hallways and rooms in both the homeless shelter are much brighter and welcoming for our guests.

It is wonderful to know that one of our neighborhood companies also cares enough about the vulnerable in our midst to help us in this way."
–Karen Meehan, Salvation Army Cambridge
What's next?
We're looking forward to continue to contribute to the email community and our local communities.
Want to be part of it? We're hiring!