To get the most out of email's incredible ROI, you need to send relevant campaigns that look great and are are easy to interact with. If anything in your email appears broken, you could not only lose that ROI advantage, but damage your brand reputation. That's why it's essential to preview your emails in the email clients your subscribers use before sending.
Today, we're thrilled to announce a new and improved partnership with Movable Ink, the leading provider of intelligent content, which enables marketers to personalize email content at the moment of open. Litmus Enterprise customers who use Movable Ink to add intelligent content to their emails don't have to switch back and forth between Movable Ink and Litmus to test their emails across different email clients and devices. Instead, Litmus Enterprise customers can use the power of Litmus Email Previews right within Movable Ink, making building, testing, and troubleshooting your email easier than ever before.
Let's take a look at the integration!
Inbox Previews in Movable Ink, Powered By Litmus
You can find Litmus-powered previews in two different parts of the Movable Ink app:
Builder
After you build or upload your email into Movable Ink's Builder tool, you'll be able to see how your email renders across email clients and devices.
Based on aggregate data across all Movable Ink clients, you'll also see "Top Devices" from the past 30 days, allowing you to make the best possible decision on where to focus your optimization efforts while designing.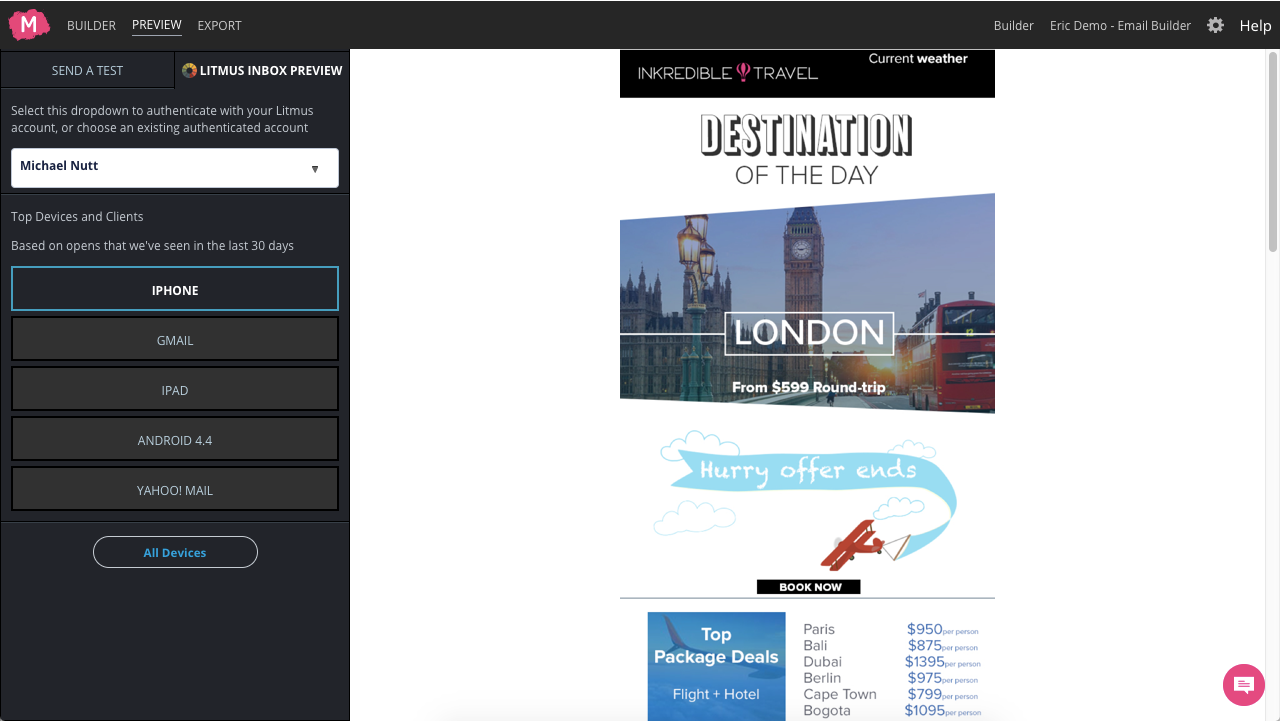 Live Content
If you upload the full email HTML into Movable Ink's Live Content tool, you'll also see a list of top devices and most popular email clients for your subscribers.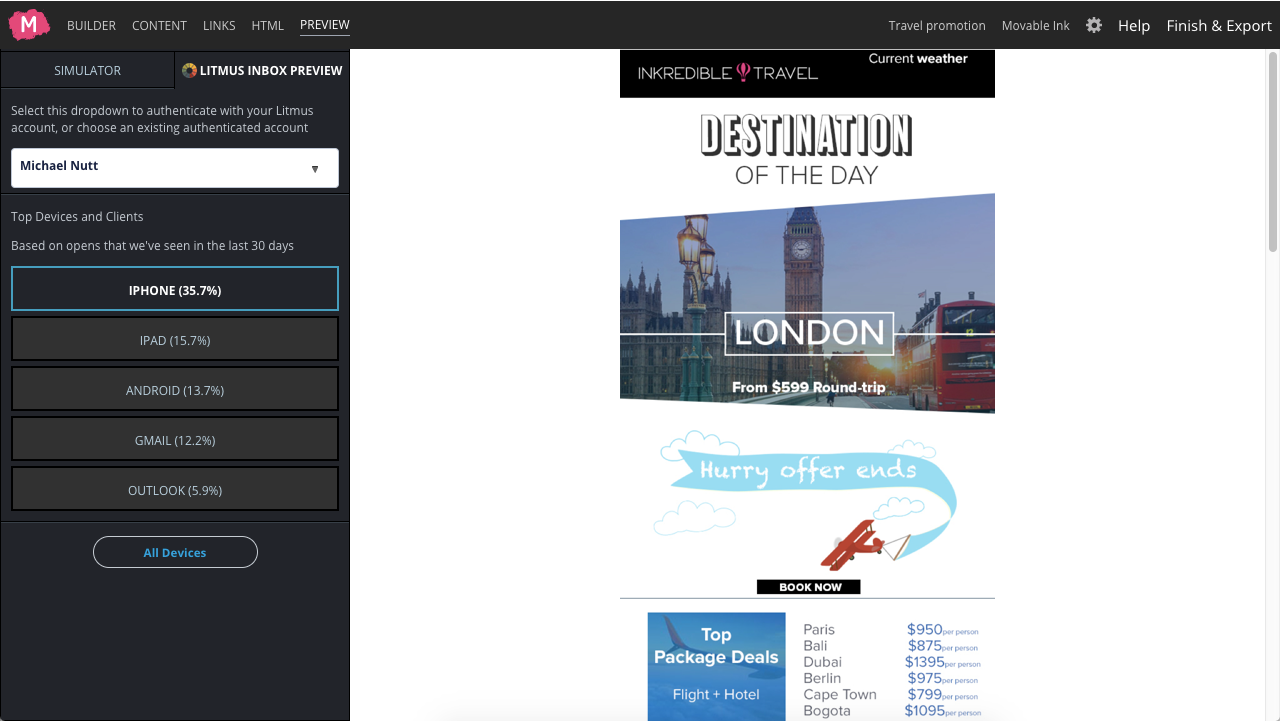 A Litmus Enterprise plan not only allows you to test and troubleshoot your emails right within Movable Ink, but also gives you full access to the powerful tools of the Litmus Email Creative Platform. Accelerate you campaigns' performance with comprehensive email analytics insights, empower your team to work more productively, and ensure every email is on-brand and error-free.Go Beyond Email Previews with Litmus for Enterprises