Here at Litmus, we work hard to help you create great emails by integrating with the tools you use most. Last year, we announced an integration with Salesforce Marketing Cloud to streamline your email testing and production without switching back and forth between tools.
With the latest updates to Salesforce Marketing Cloud, we're excited to announce that our integration improved as well. Here's how those updates will help you get flawless emails out the door even faster.
Preview Your Emails in Content Builder
and
Email Studio
Now, you can access the power of Litmus wherever you work in Salesforce Marketing Cloud. Previously, Litmus Email Previews were only integrated within Email Studio. Now, in addition to Email Studio, you can preview your emails wherever Content Builder is used including within Journey Builder.
While you're creating your email, simply click "Preview and Test" in Content Builder—much like you would in Email Studio—to bring email previews side by side with your email, helping you get ahead of any unexpected rendering issues and double-check your personalization and dynamic content.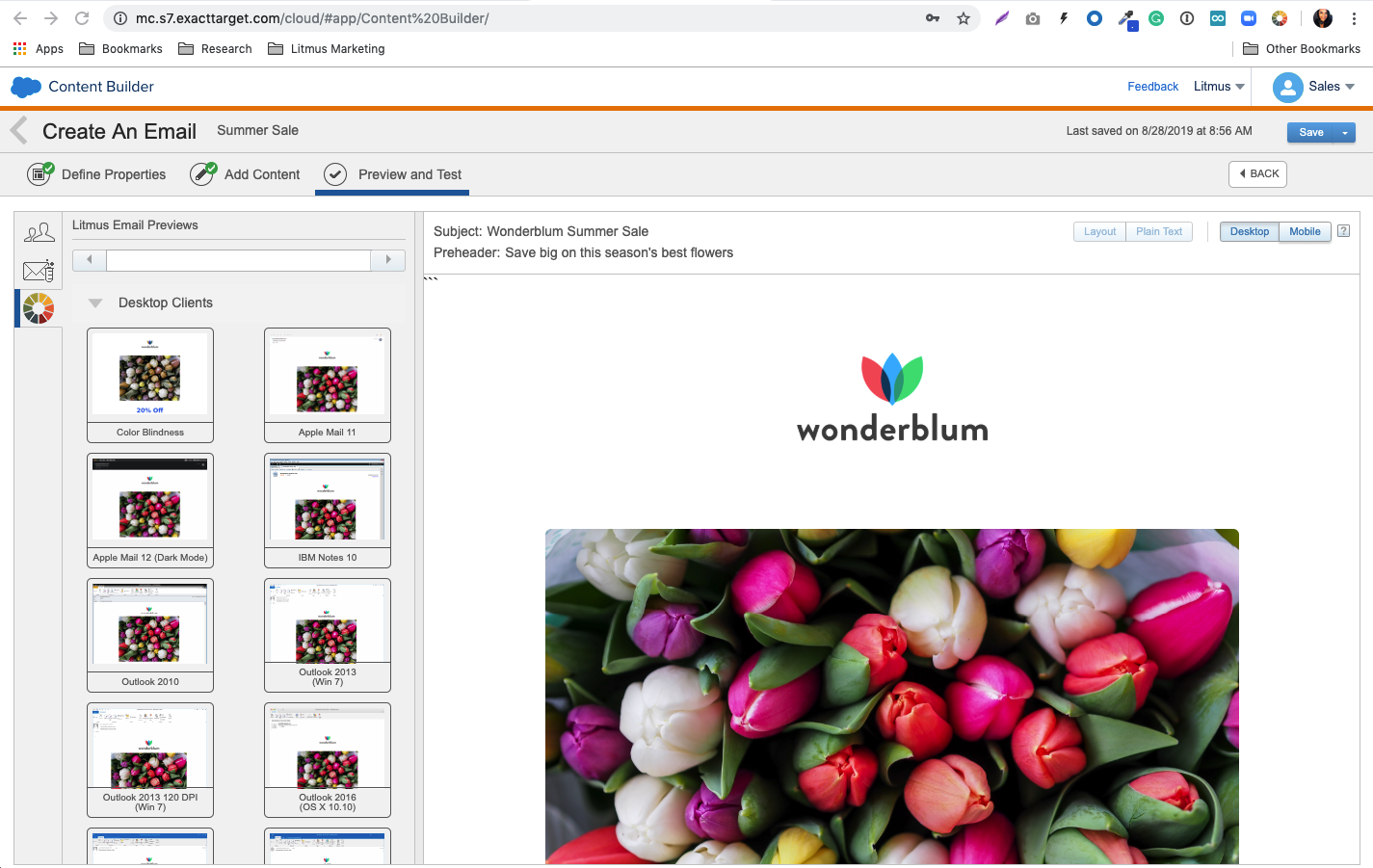 Customize Which Email Clients and Devices You Want to Preview
In addition to previewing all 90+ email clients and devices within Content Builder and Email Studio, you can now choose the clients you want to preview. First, head over to your Litmus account to configure which email clients you want to test by default.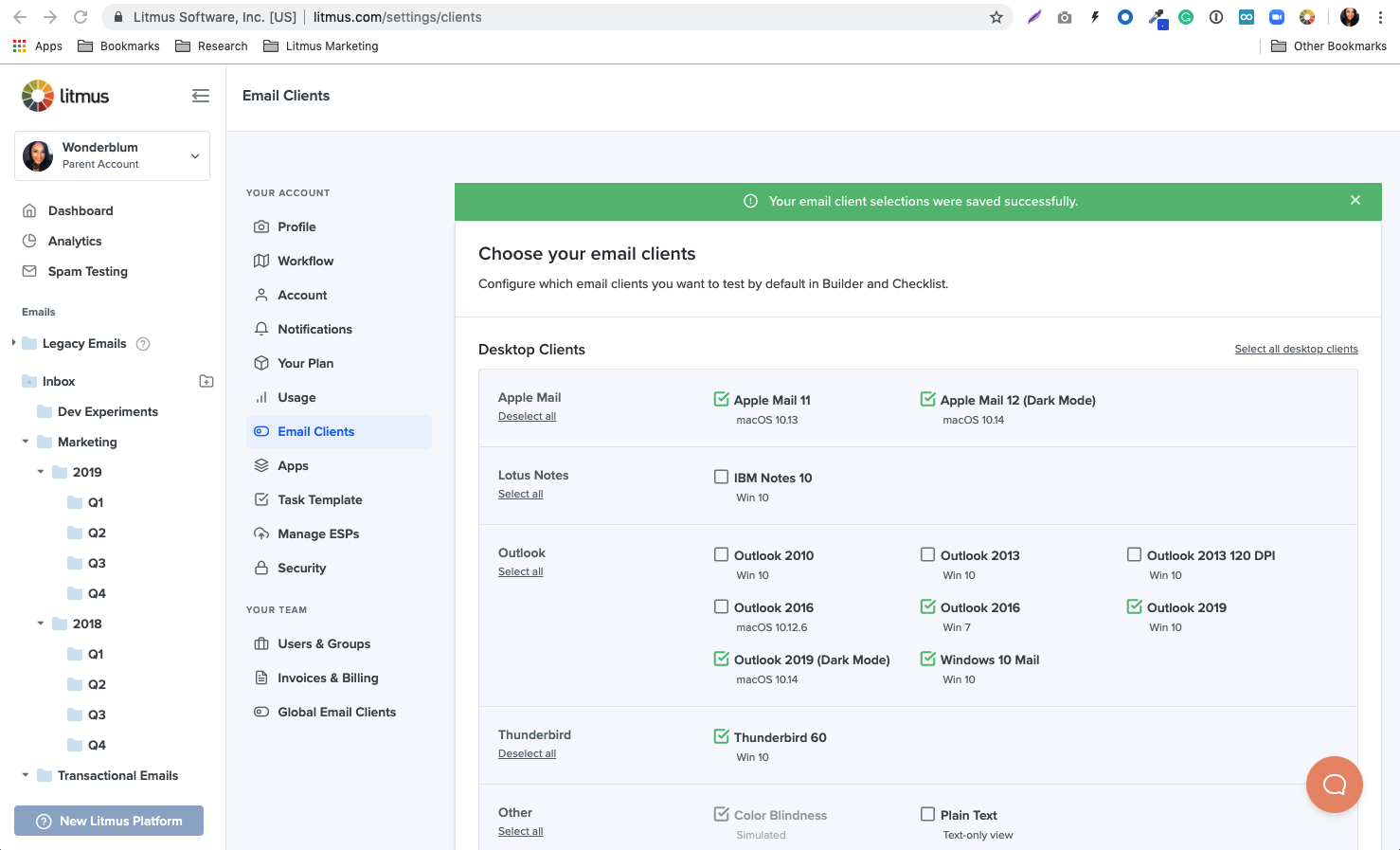 After you save your preferences there, they will be reflected in your Salesforce Marketing Cloud account under the "Preview and Test" screen.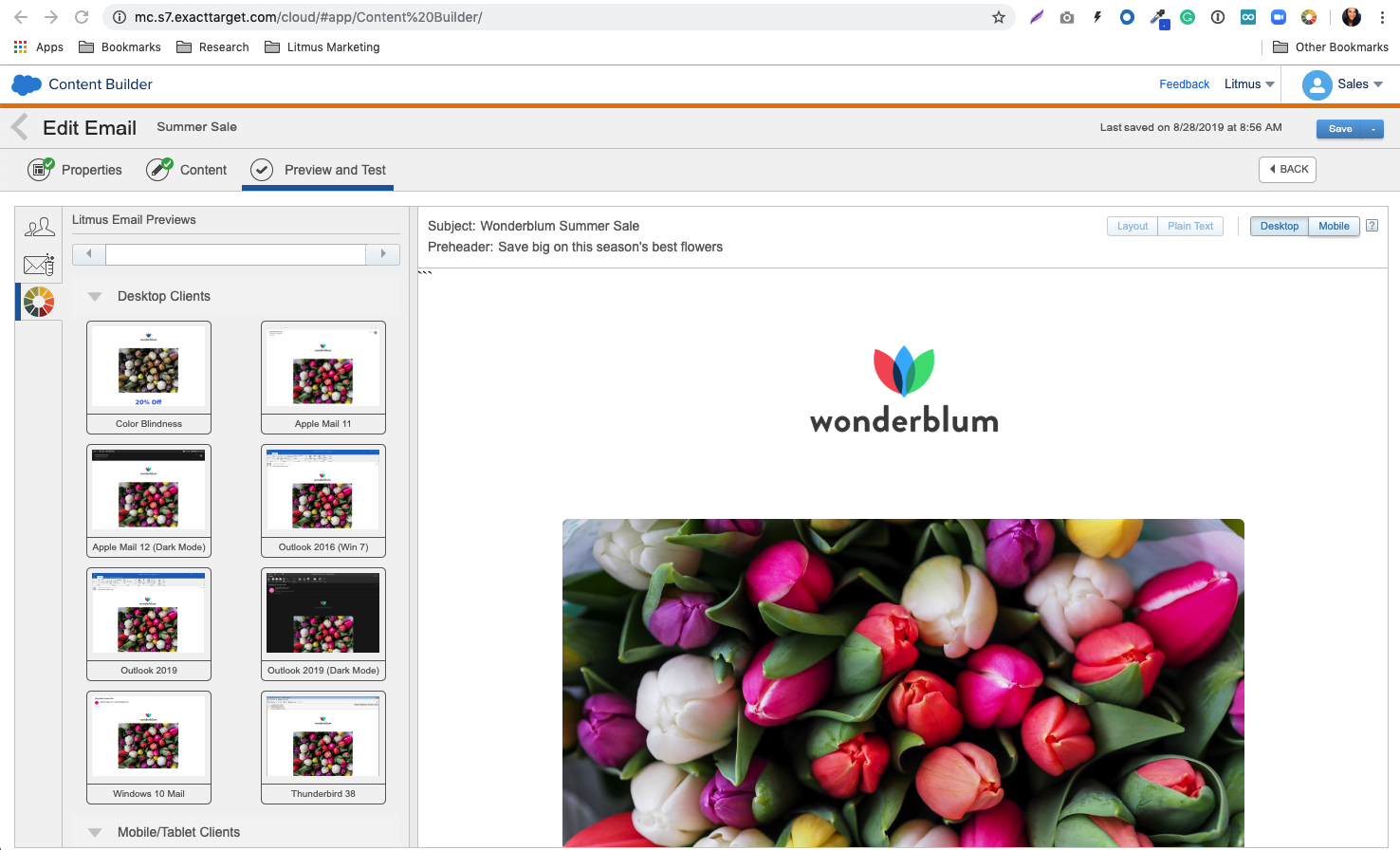 By adding Litmus Email Previews in both Content Builder and Email Studio, as well as adding the ability to customize the previews you'd like to test, you'll be able to save more time than ever and create exceptional campaigns at scale without sacrificing quality or efficiency.
"With the Litmus Salesforce Marketing Cloud integration, we've cut our email QA time by over 50%, giving us time to focus our efforts on segmentation and other strategic campaign development opportunities."

~Adam MacDonald, Director of Campaign Management, DEG, Linked by Isobar
Get started with Litmus in Salesforce Marketing Cloud Today
Take advantage of the improved Litmus integration with Salesforce Marketing Cloud, catch errors before you send, and start making better email campaigns, faster. Learn more about the integration or talk to a Litmus expert to help you get started.