Last week we asked you all to tweet #TEDC16 like crazy to reveal the surprise city in our lineup for the Litmus Live conference (formerly The Email Design Conference). And you did. Our interactive "Save the Date" email revealed San Francisco as our 3rd Litmus Live city after shares surpassed 500 in just 70 minutes! It was truly awesome!
But now we need you to stop tweeting #TEDC16. Like permanently.
You see, despite the fact that we had the #TEDC hashtag first, a LOT of other people are using the hashtag now. Like a LOT a LOT, as you can see from the Share Tracker in our "Save the Date" email from last week: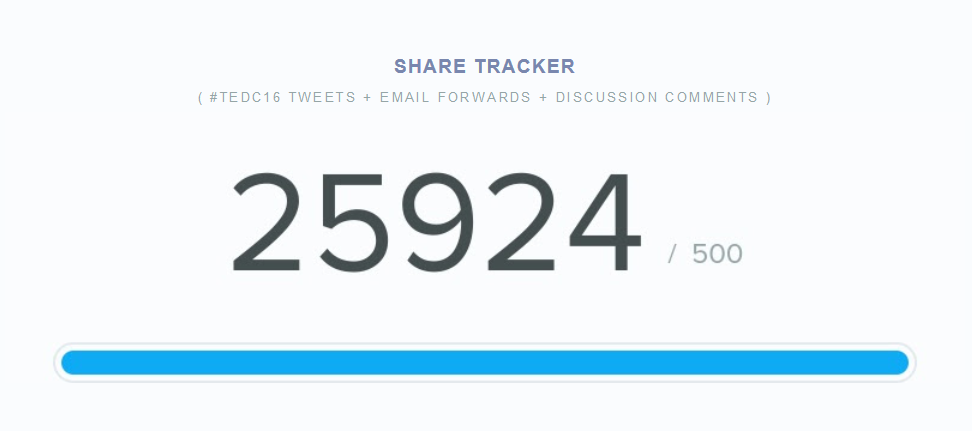 Well, it's actually not quite that high. It appears that our Share Tracker has gone a little wonky because of all the people using the hashtag to either support or oppose US presidential candidate Ted Cruz. That's making the #TEDC16 hashtag rather noisy and un-email-y.
The live, image-enabled Twitter feed in our "Save the Date" email shows just how badly we've lost control of our hashtag:

In light of this, it became clear that we couldn't use the #TEDC16 hashtag anymore. Cue panic, which was eventually followed by the brainstorming of alternatives…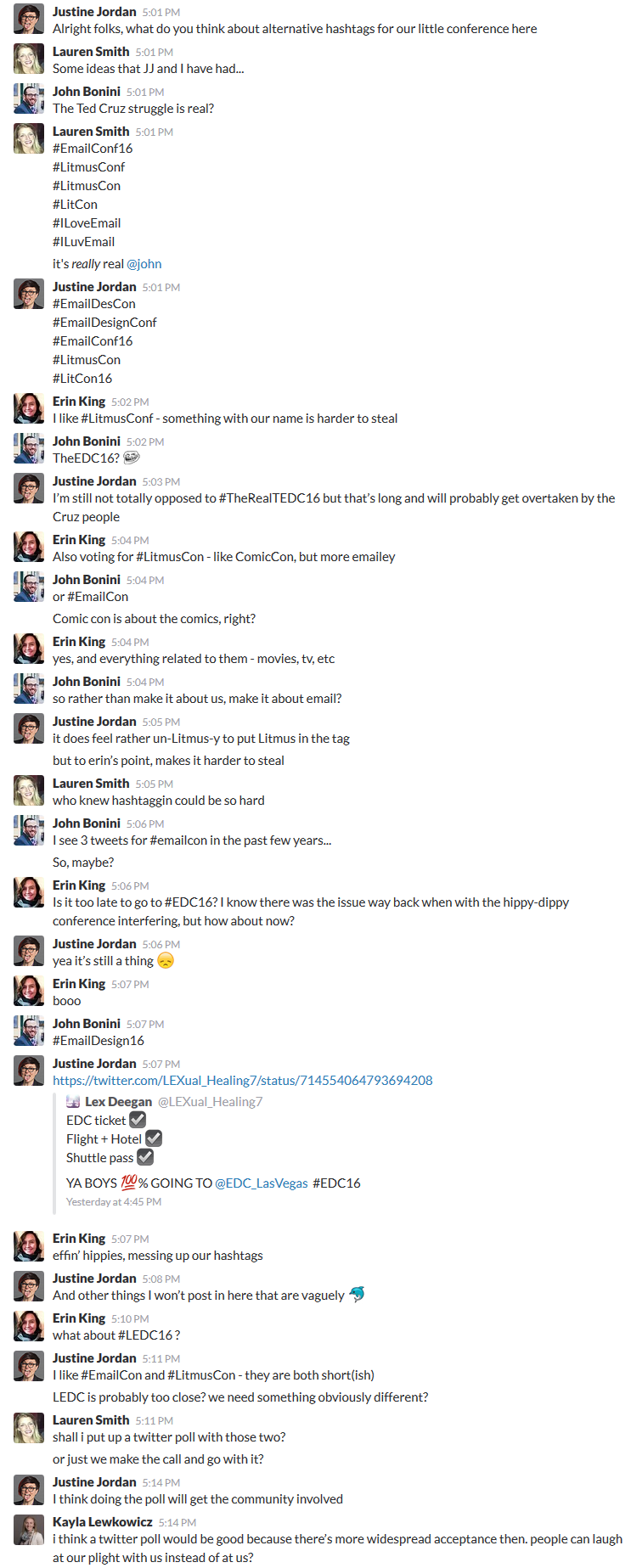 So in the spirit of this election, we brought it to you, the people, to choose our newest hashtag, #LitmusCon or #EmailCon.
Hey #emailgeeks, the #TEDC16 hashtag struggle is getting real. What shall we change it to? #helpppp

— Litmus (@litmusapp) March 28, 2016
And, in the spirit of this election, we decided to completely ignore you and hold a contested convention. After tons of smoky backroom negotiations, here's how it ultimately went down…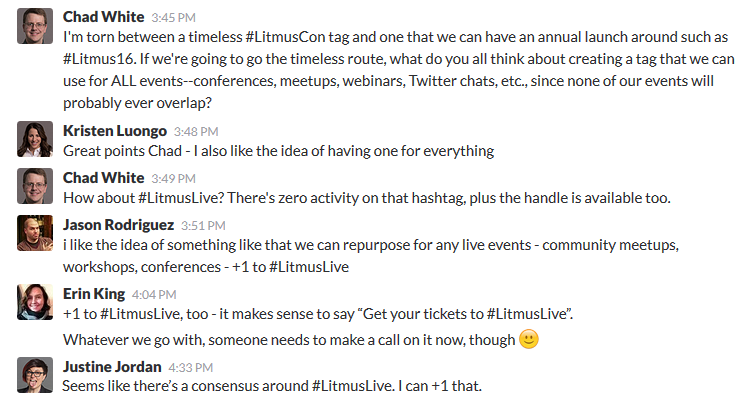 So there you have it: #LitmusLive is our newly elected hashtag. It's not just for the Litmus Live conference, but for all Litmus events, including webinars, meetups, and Twitter chats. We did the due diligence—including Googling "politician named Litmus" and "Mr. and Mrs. Litmus"—and feel confident that we won't have to change the hashtag again for at least a few years.
We've updated our website with the new hashtag, and it would be awesome if you could help spread the word by saying farewell to the #TEDC16 hashtag by tweeting:
"The Email Design Conference by @litmusapp is changing hashtags to #LitmusLive. So long, #TEDC16. Please RT https://litmus.com/conference/" [TWEET THIS]
Stay tuned for all the news on #LitmusLive
Don't want to miss the coolest email event of the year? Sign up to receive updates on all things #LitmusLive!
Most Popular
Don't Miss Litmus Live 2022 this Fall!

The Premier Email Event by Email Pros, for Email Pros.
From Anywhere–and Any Budget.

Learn More