Read Time: 3 min
Speed Up Your Email Production Process with Task Runners & Static Site Generators
The web world and email world are slowly merging. That's not only true in terms of the web-like experiences that marketers are able to create for their subscribers, but it's also true for the tools that email developers are using to create their emails.
While still nascent, web development tools are starting to bleed over into email development. For instance, nearly 9% of email marketers are using task runners as part of their email production workflow, according to our 2018 State of Email Workflows report. Task runners automate repetitive tasks such as inlining CSS and sending test emails.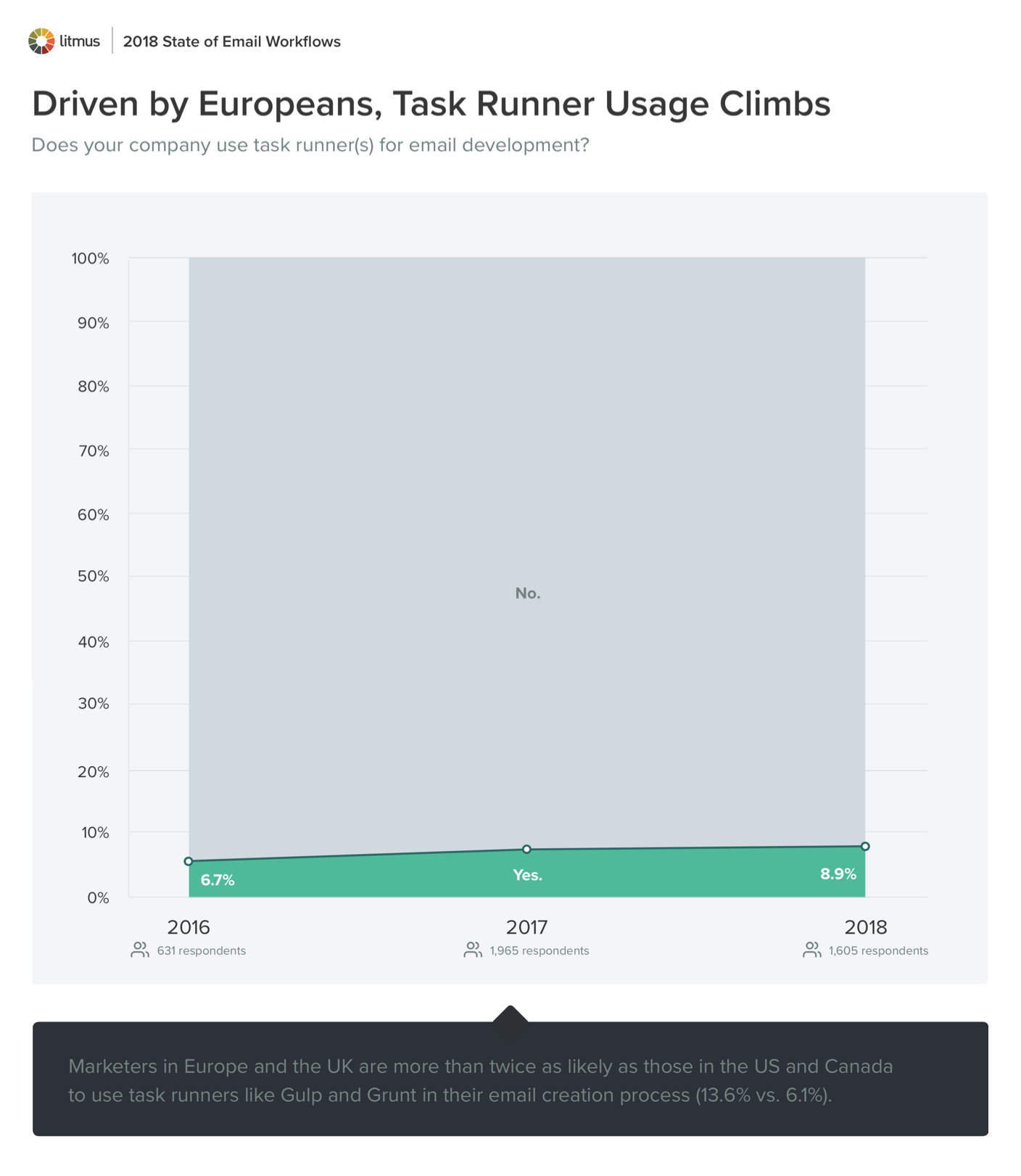 And nearly 9% of email marketers are using static site generators, which are build systems for flat files that allow you to templatize and break down email elements, making them easier to edit and control.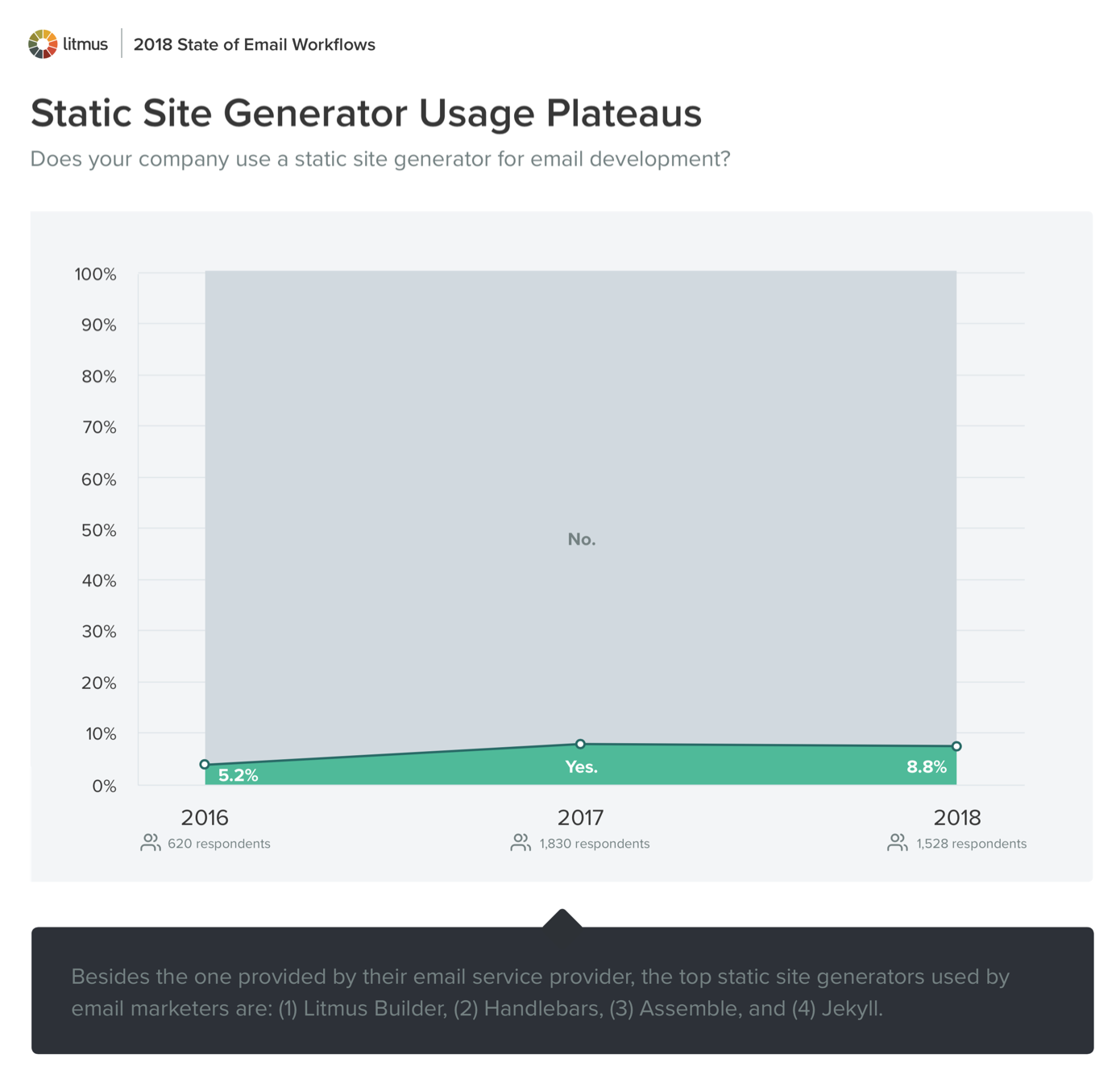 While those numbers are still small today, usage of both tools in email workflows has grown significantly since 2016 and is likely to continue to grow slowly over the coming years. This is particularly true among sophisticated email marketing programs, which already use task runners and static site generators at higher rates than less sophisticated programs.
It's also likely to be the case among Europeans, which use these tools at high rates. Marketers in Europe and the UK are more than twice as likely as those in the US and Canada to use task runners like Gulp and Grunt in their email creation process (13.6% vs. 6.1%). They're also 28% more likely than North American marketers to use static site generators (10.1% vs. 7.9%).
Lee Monroe, Product Design Lead at Mailgun by Rackspace, is a big believer in the role that traditional web development tools can play in email production. At the Litmus Live Conference, I had the opportunity to sit down and interview Lee about how email designers and developers can use these kinds of tools in their email production workflows.
You can watch the full interview here, or read a transcript of it below.
Task runners make repetitive, but necessary tasks trivial. So when you think about what an email designer or developer goes through when they're putting together an HTML email template, there's a lot of stuff to do:
You have to inline CSS
You have to put together your HTML templates
You have to upload images
You have to compress images
You have to send it to Litmus
There's a lot of stuff to do, and you can automate that process using task runners like Gulp and Grunt.
There's lots of great front end developer tools that you can use to improve your workflow. So static site generators is one. I use a tool called Assemble. There is also Jekyll and there's Middleman.
And these have historically been used as web development tools, but using them for email you can set up a framework that includes layouts, variables, partials—that type of thing—to help you optimize your workflow from end to end.
2018 State of Email Workflows

In this report, we take a detailed look at how brands plan, build, approve, and send their email marketing campaigns.
More Expert Videos