"The emails of the future will be much more like sending subscribers a microsite than a static message," I say at the end of my book, Email Marketing Rules. Watching videos, browsing product assortments, and even making product purchases will also be possible without leaving the inbox.
In my latest post for the Convince & Convert blog, I discuss how developments toward this future have accelerated significantly in the months since I published my book. The arrival of more in-email functionality will have a big impact on both how email success is measured and how emails are designed in the future.
Here are five key areas of new email functionality to keep your eye on:
Product & Content Browsing, including "email carousels" that are akin to the carousels used on websites.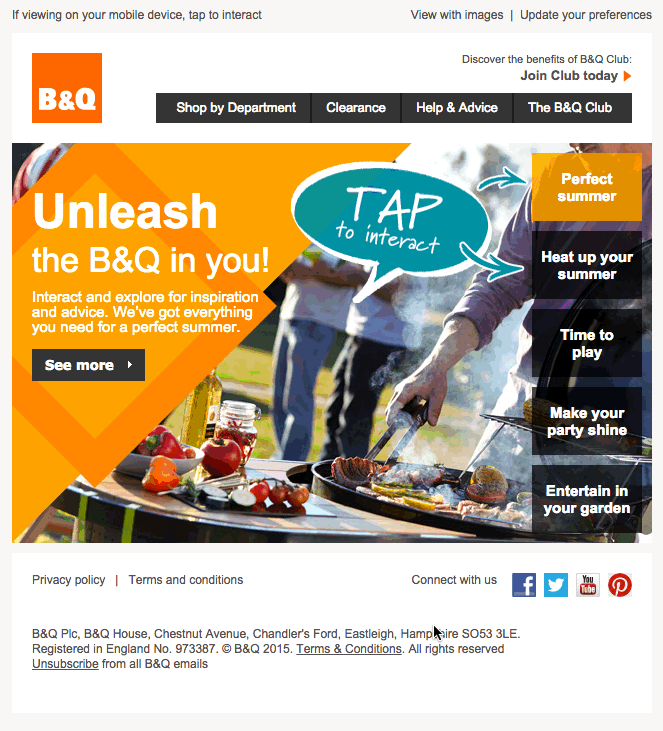 Live Content, which can do all kinds of things, including power countdown clocks and live local weather forecasts, as Timberland did in this May 23, 2013 email.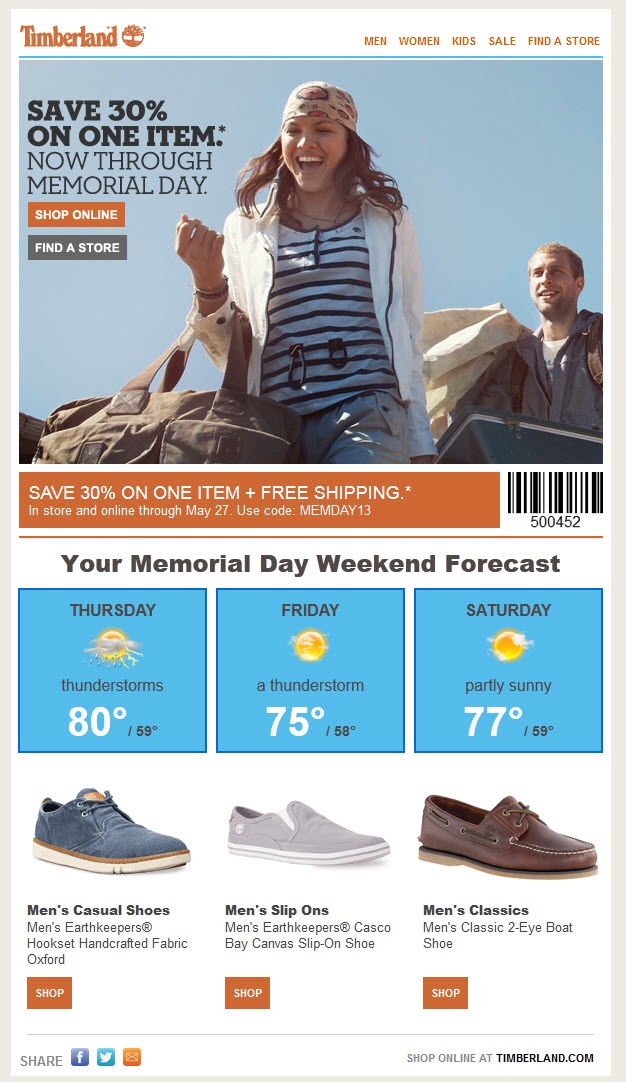 Payments, especially now that Google has announced Pony Express.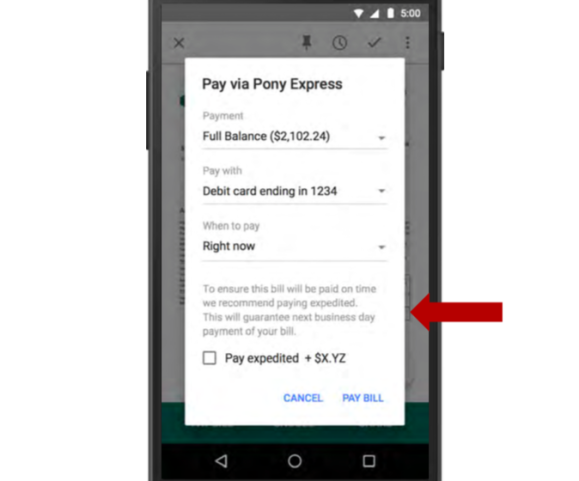 For a full discussion of these, plus a look at the effect of these developments on measuring email marketing success, read the entire post on the Convince & Convert blog.