How a small human error led to a blocklisting—and how Litmus helped fix it.
Litmus Delivers Results
48 hours
to find and fix error
The email team at GasBuddy is working hard to make their email program the best it can be, helping more than 4 million active subscribers find the cheapest gas, plan the perfect road trip, and stay safe when traveling by car. With a laser focus on the subscriber experience and a team dedicated to sending truly relevant content, GasBuddy's email program could very well be part of an email best practice playbook.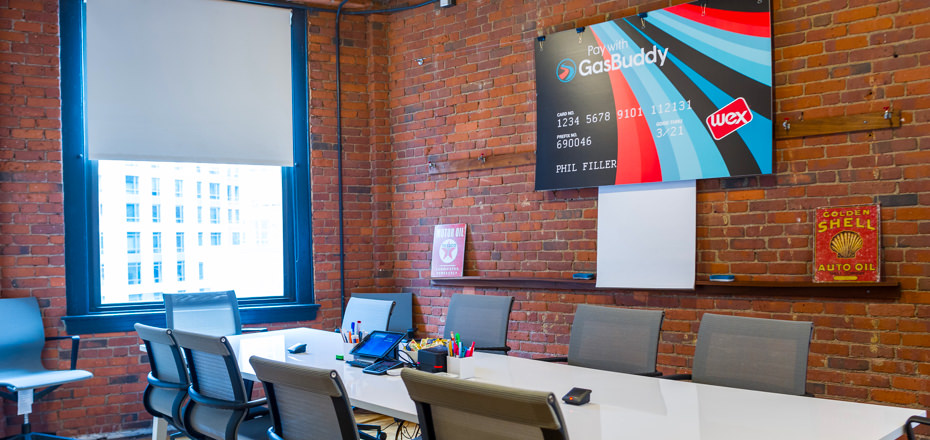 An email program that's so well taken care of could never end up on a blocklist? Melanie Kinney, Email Marketing Manager at GasBuddy, thought so, too. Until one day, a simple oversight resulted in blocklisting.
Here's how Litmus helped the team identify the root cause of the blocklisting, and empowered them to promptly introduce a fix—with minimal impact to their email performance.
The Challenge
One morning, Melanie was sending a test email to her colleagues for approval—just as she does every day. Usually, feedback comes in within minutes, but this time, she didn't hear back from her team at all.

"I asked around, and quickly found that the test send had been placed in everyone's spam folder."
Melanie sent another test email, then a live send to the internal test list, all with the same result: GasBuddy's emails were marked as spam.
GasBuddy's email team has always been thoughtful about only sending relevant content, managing frequency, and building an active and engaged subscriber base. Being placed in the spam folder just didn't make sense. That's when it first dawned on the team: GasBuddy might have been placed on a blocklist.
Being blocklisted is more common than you might think. In 2017, over 15% of marketers said their emails had been blocklisted during the past 12 months. Still, when it's your program that's blocklisted, the pressure is on.
This was the first time that Melanie and her colleagues had faced a blocklisting issue, and their research didn't turn up much actionable advice for what to do next.

"It's paralyzing, really. Being blocklisted is something you've probably heard about, and know you don't want to be a part of. But when it comes down to it, do you really understand the process around it?"
How Litmus Solved the Challenge
Litmus Spam Testing not only confirmed that there'd been a blocklisting—GasBuddy was listed on SORBS and RATS—it also immediately helped pinpoint the cause of the issue. Litmus Spam Testing revealed that GasBuddy's emails were failing both DKIM and DMARC; something was off with GasBuddy's email authentication.
This gave the GasBuddy operations team something to work with—and within minutes, the error was found.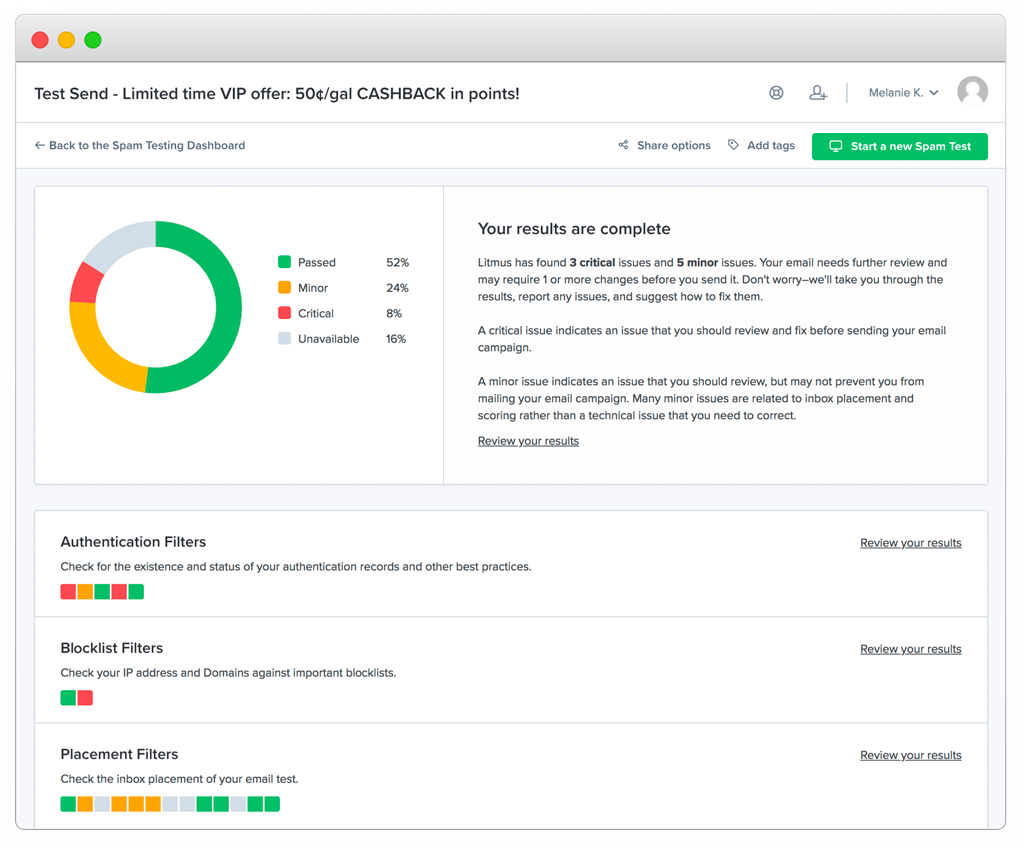 "The domain we use to send email through had expired. Imagine that? It's probably the last thing I would've considered at the start of this whirlwind."
The Results
After identifying the root cause of the blocklisting, GasBuddy paused all scheduled sends to avoid delivering emails to the spam folder while they worked on a fix. Because Litmus Spam Testing provided clear direction on both what had been causing the blocklisting and how to submit unblock requests, the team could resolve the issue quickly. This minimized the impact to GasBuddy's email performance and brand perception.
Today, Spam Testing is part of GasBuddy's pre-send checklist. Melanie and her team get notified of any issues that might impact deliverability before they send, and can rest assured that their carefully crafted emails make it to the inbox, every time.