Save up to 75% on development time
"Constantly hopping back and forth between tools, it used to take us over two hours to produce one of our templated sends. With Visual Editor in Litmus Builder, that time has been cut to 30 minutes, freeing up 75% more critical time to focus on revenue-generating projects."

Joe Savitch, Marketing Manager at Altos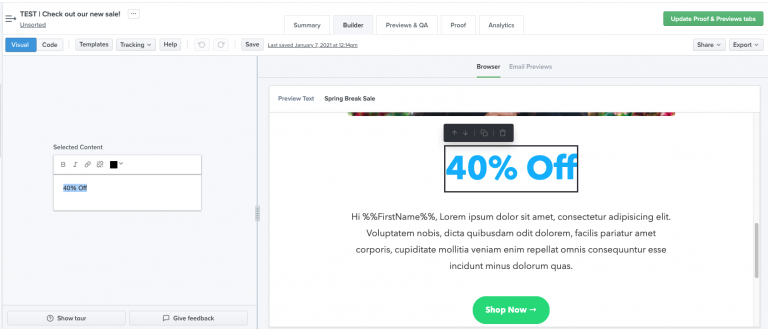 Empower your entire team to create high-impact emails
Litmus Builder enables flexible, intuitive email creation so you can scale email efforts and drive innovation. Developers can use the HTML Code Editor to build emails and templates from scratch, and email stakeholders can use the drag-and-drop modular building tools within Visual Editor to quickly create on-brand, error-free emails—without needing to code.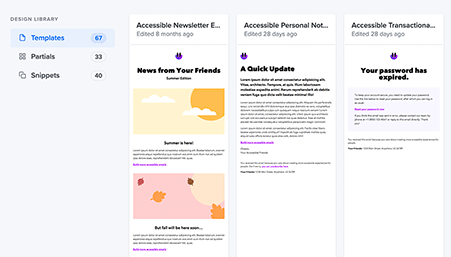 Maintain brand compliance & integrity
Create, store, organize, and collaborate on reusable templates and code modules in one centralized spot and make them accessible to everyone—without having to worry about brand inconsistencies, errors, or having to teach other stakeholders how to code. We'll automatically enable codeless, visual editing of your template and lock down your guidelines—like font type. There's no lengthy setup or formal training, and we won't mess with your carefully crafted code.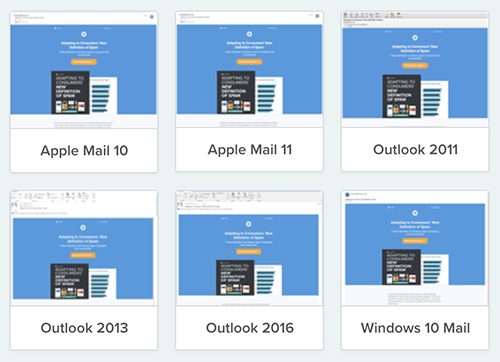 Preview your email as you build
Get previews of your email in popular email clients while you're building. Every change you make updates your previews in real time, so you can build, test, and troubleshoot your email campaigns faster than ever before.

Build, edit, review, and analyze in one seamless view
Once you're happy with your email in Builder, push your code to our other tools to loop in the rest of your team for feedback, approvals, and post-send reporting. It's never been easier to collaborate on and build high-performing emails.
Integrate Builder with your email service provider
Getting your email from your code editor into your email service provider (ESP) has always been a hassle. It's time to say goodbye to that manual copy and paste process.
With ESP Syncing, you can automatically sync your code from Builder to your ESP with a click of a button. Once connected, whenever you make any changes to your code in Builder, it automatically updates in your ESP, too.
ESP Syncing is available for:
Mailchimp
Campaign Monitor
Salesforce Marketing Cloud (formerly ExactTarget)
Oracle Eloqua
Acoustic Campaign (formerly IBM Watson Campaign Automation)
Marketo
HubSpot