Deliver personalized email experiences that perform and inspire action
Create, test, and send perfect, dynamic email at scale—with the confidence that every subscriber will receive messaging relevant to them.
Empower your team to send effective campaigns at scale
Streamline your email creation and testing workflow to enable your team to deliver even the most complex campaigns, faster.
Drive success with email across your entire marketing mix
Use the powerful results of your email marketing to strengthen the customer journey at every stage.
Take a deep dive into how you can use Litmus and Salesforce together
How the integration has made a difference to marketers like you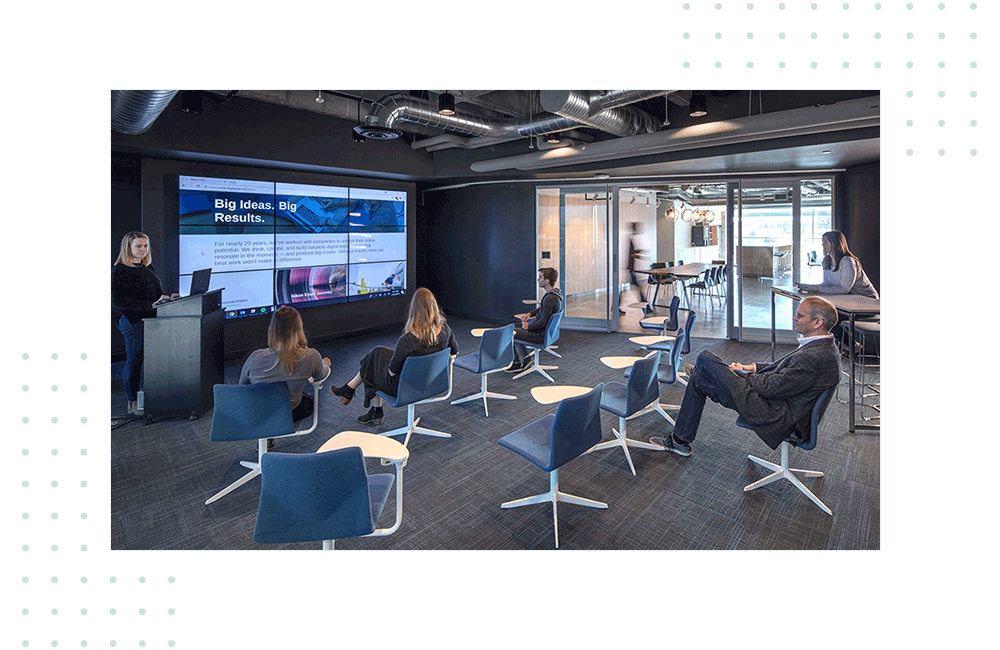 Adam's team at DEG cut their QA time in half.
"With the Litmus Salesforce Marketing Cloud integration, we've cut our email QA time by over 50%, giving us time to focus our efforts on segmentation and other strategic campaign development opportunities."

Adam MacDonald, Director of Campaign Management, DEG, Linked by Isobar
Ally from SmileDirectClub now hits send with confidence.
Amy calls the integration a "game changer for marketers"
"This truly is an amazing integration. A game changer for digital marketers. Thanks @litmusapp and @salesforce for making this happen!"

Amy Holden (Rooney), @DigiMktgKC
Integrate Litmus with Salesforce Marketing Cloud
Access the power of Litmus directly inside Salesforce Marketing Cloud to view real-time previews in 90+ popular email clients and devices, so you can create better email, faster.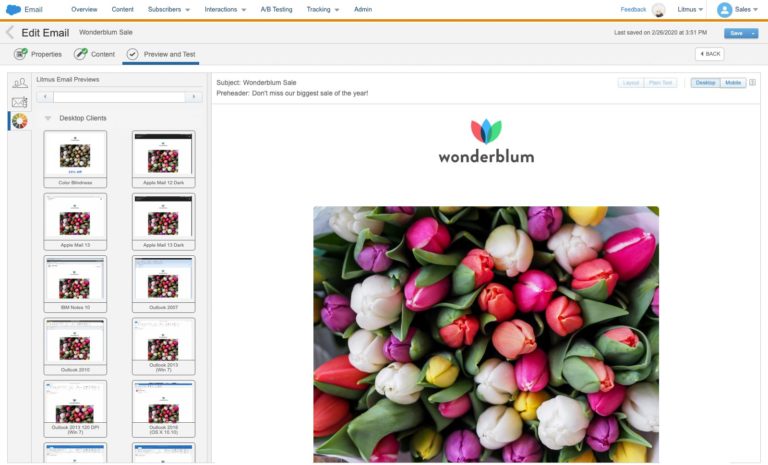 Preview your emails in Content Builder and Email Studio
Save time by viewing Litmus Email Previews right where you work, with no need to switch between tools.
Test dynamic content with confidence
Ensure your emails look great for every subscriber—no matter their unique personalization and data requirements.
Catch mistakes before they happen
Bring the power of Litmus Checklist into Salesforce Marketing Cloud and catch broken links, missing images, and other common mistakes and ensure your emails are error-free with the Litmus Extension.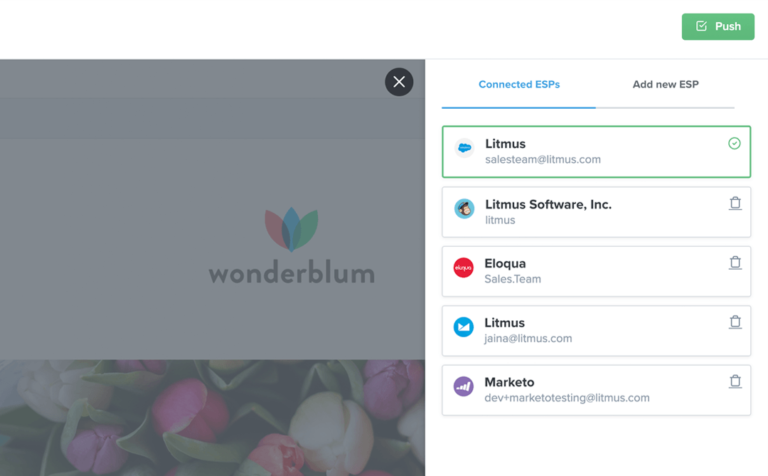 Your team relies on Litmus Builder to create their emails? We've got you covered, too.
Say goodbye to the manual copy and paste process
Seamlessly transfer your code from Litmus Builder to Salesforce Marketing Cloud with a single click. Once connected, whenever you make any changes to your code in Litmus Builder, it automatically updates in Salesforce Marketing Cloud, too.
Ready to uplevel your email marketing?