"Just like how you wouldn't want to get on stage without your pants on (how embarrassing), Litmus makes sure that your emails look great before they are on stage in your subscribers' inbox."
Mike Nelson, Co-Founder at Really Good Emails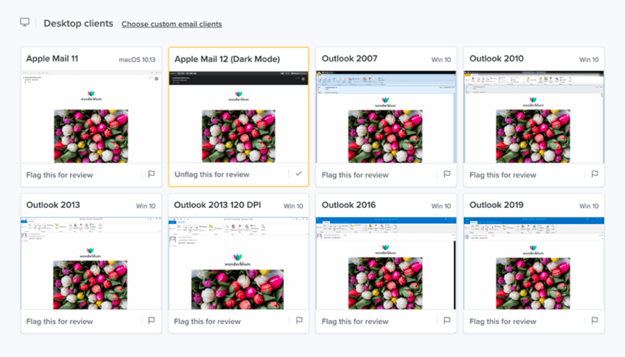 Optimize for every subscriber and every inbox
Email clients update every 2 days, so it's not enough to simply test at template creation. Test and preview how your email will look in 90+ email clients and devices—including Dark Mode—in one spot. In seconds.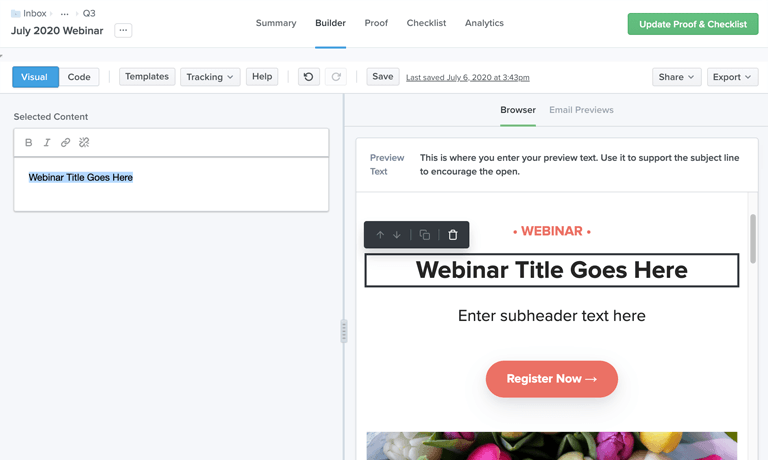 On-brand email creation made easy for all
Empower your entire team to intuitively create emails that drive results. Use the HTML Code Editor to build emails and templates from scratch, or the Visual Editor to quickly create on-brand, error-free emails—without needing to code.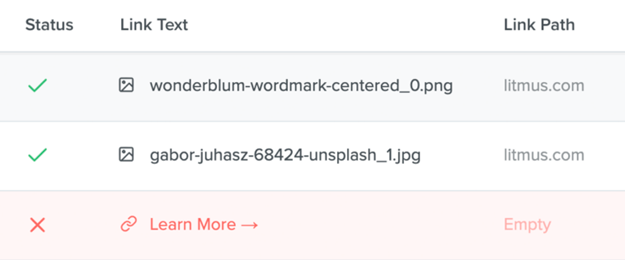 Catch costly errors before you send
Remember the last time you (or your boss) caught an error in your email… after you sent it? Analyze subject lines, verify links, and check your code for critical accessibility tags—before you send. Say goodbye to pre-send jitters!
"Litmus will change your life."
That's literally what Stefani said when she introduced Litmus to her coworkers. Hear how Litmus replaced her team's tedious, manual email testing process—for faster, error-free campaign creation.
Ready to make better emails—really easily?
Join the 700,000+ marketers who use Litmus to instantly preview and test their emails, maintaining a great subscriber experience with brand appeal, every time.

Litmus Basic
Ideal for one-person email teams who want to design and build beautiful emails that look great in every inbox.

Litmus Plus
Ideal for email teams of 2-3 people who want to automate testing and improve campaign effectiveness.