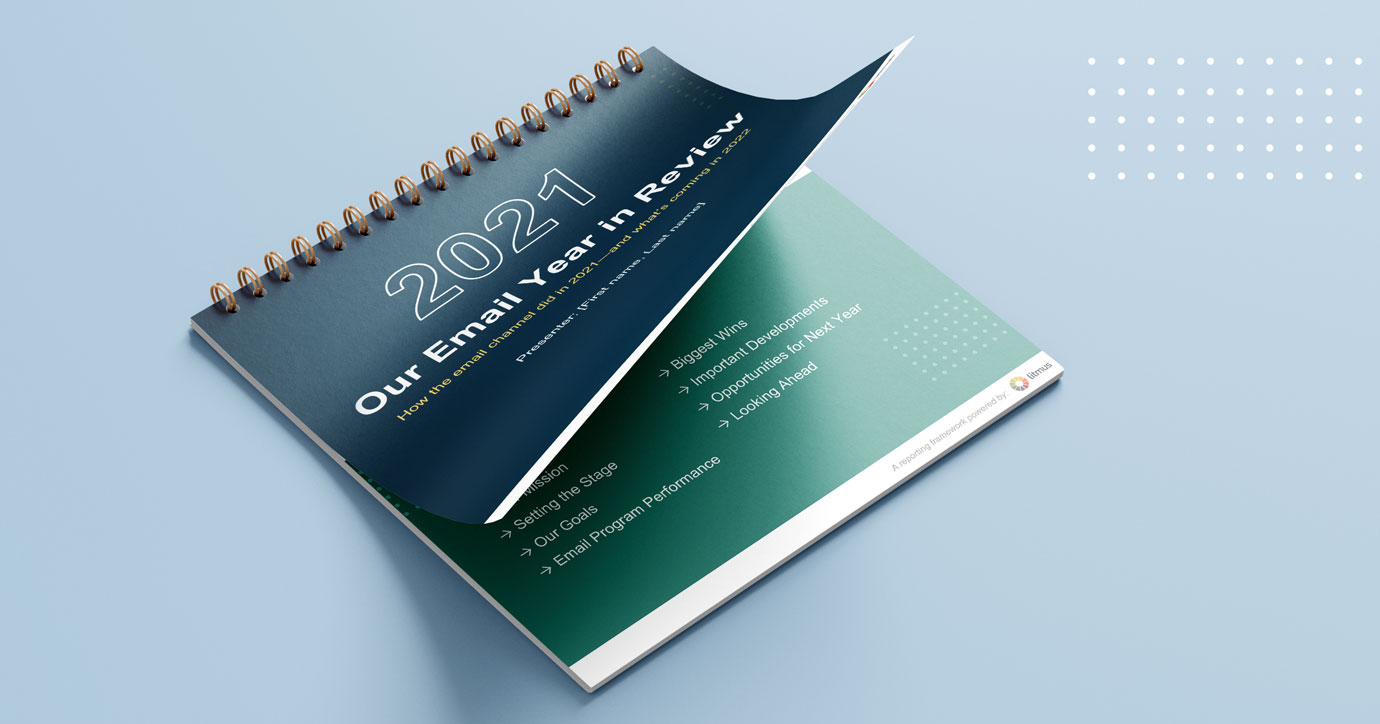 Download the Template
This year has been another full of change. Lingering effects from the pandemic, privacy changes, and more. How are those things affecting your email program?
Take note with the key questions you should ask when evaluating your email program. Our reporting template provides this framework to help you:
Recap key email program goals and how your team performed against them
Highlight the biggest program successes
Identify the biggest opportunities for improvement
Set priorities for the year ahead and make the case for the resources you need to tackle them head-on
Download the free email marketing performance template to create your annual email performance recap in no time.
Who is this for?
For marketing leaders
If you're a marketing director or VP, this template will guide you through the most important questions you need to ask your email team to understand email channel performance—and help you identify the biggest opportunities for marketing success in the coming year.
For practitioners
If you're the one sending email campaigns day in and day out, this template will help you present your work and the importance of the email channel to your boss—or even their boss—so your team can get credit for their hard work.