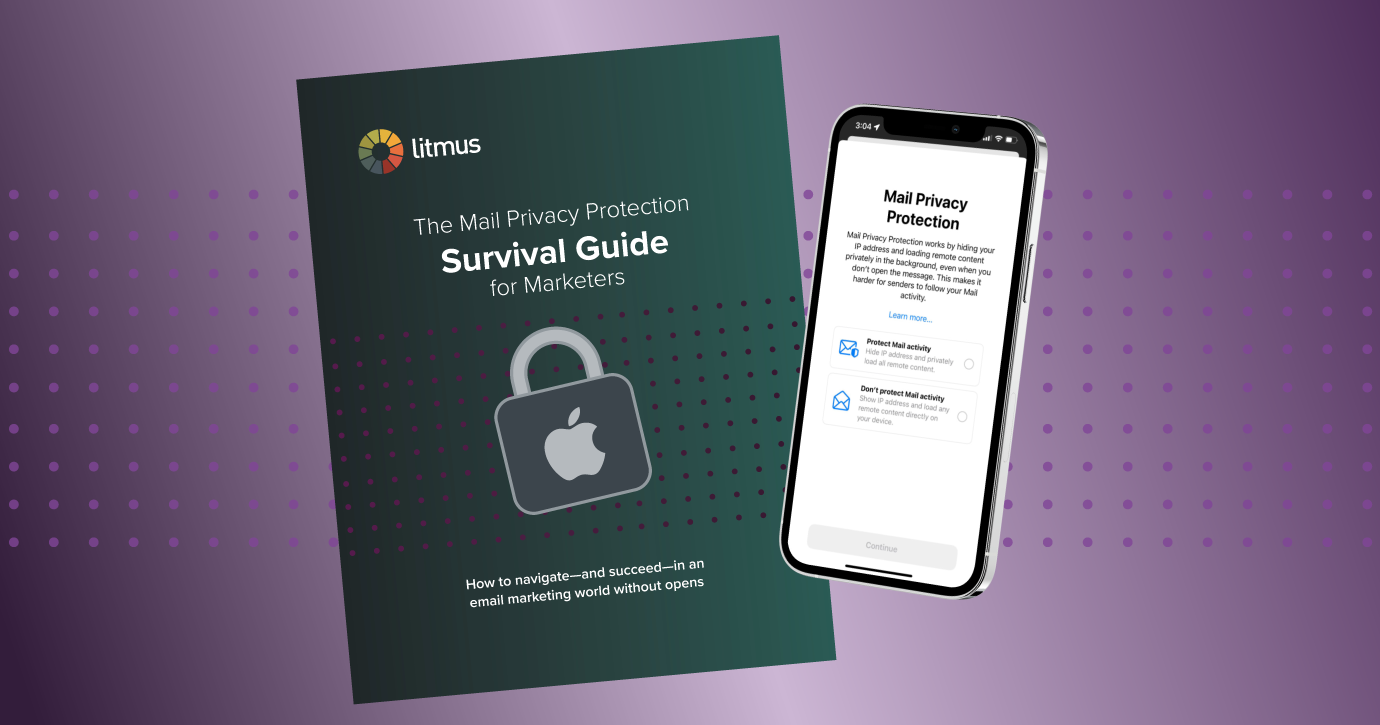 Download the Guide
A world without opens?! Sort of. Apple's Mail Privacy Protection is now here. Meaning, you can no longer see accurate open and geolocation data from your Apple Mail audience.
Don't panic—It's not too late to make changes. We've got your back with a survival guide to help you:
Understand what Mail Privacy Protection is and how it works (in simple terms).
Get a complete picture of the impact on email marketing programs.
See how your open rate may change with an open rate impact calculator.
Follow a step-by-step checklist to fully optimize your program now.
Keep your email engine running smoothly, and embrace this change with confidence.