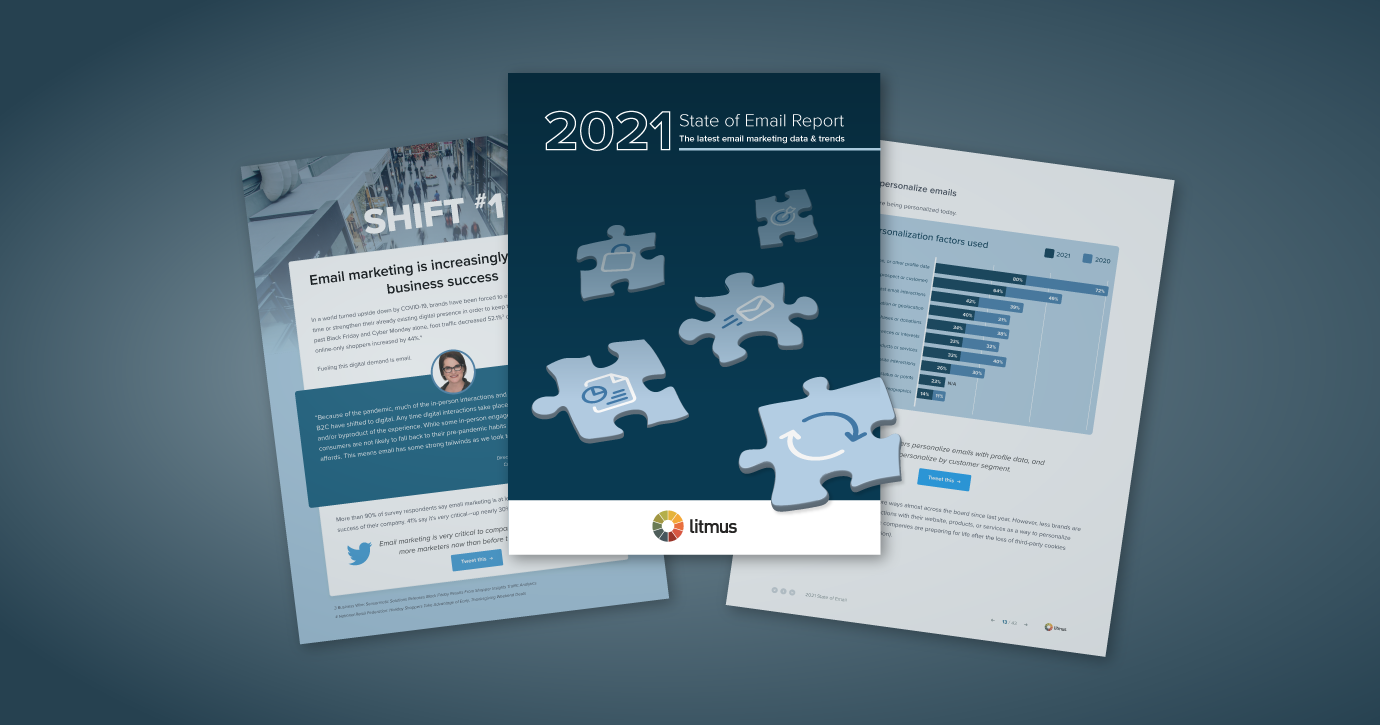 Download the Guide
While 2020 was filled with change, 2021 has been no exception. What's been happening in the world of email now that it's been more than a year since COVID-19?
Check out our 2021 State of Email report to learn:
How email budgets and resources have been pivoting
How brands are meeting growing email demand
How privacy changes are affecting email
How world events are impacting marketing
See how your email program (and team) stack up to the email trends that matter most.
Download the 2021 State of Email report for full access to the data, resources, and hands-on advice that will keep you as a leader of email innovation.