BUILD
Intuitive, on-brand, and error-free email creation for anyone on your team—coding skills not required.
TEST
Preview emails in 100+ email clients at once and run automated pre-send checks to ensure quality.
ANALYZE
Easily see your most effective campaigns to improve the performance of future sends and drive even better results.
Protect your brand reputation
Email clients update every 1.2 days. And that means more chances for display errors (and less conversions). How can you keep up? Litmus helps you get more out of your emails with the power to test and preview in 100+ email clients—including Dark Mode—in one spot. In seconds. Plus, get advanced insights beyond open and clicks to get a holistic view of email performance so you can drive even better results.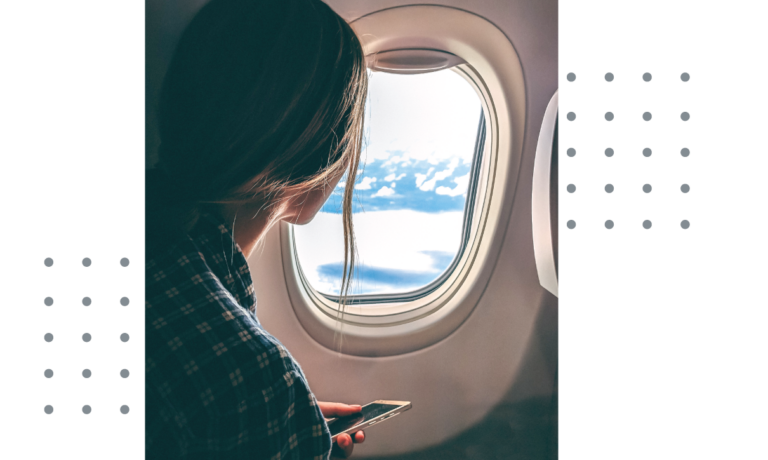 "Litmus is an integral part of our digital marketing process to ensure that all emails are rendering across the email clients our guests use. We also use Email Analytics to ensure our content is always relevant and above industry trends. Without Litmus, we would be flying blind on email design and engagement."


Ady Porter, Virgin Australia
Reap the workflow rewards and get up to a 301% return on investment* when you work with us.
*Over three years. According to The Total Economic Impact™ Of Litmus Email Marketing Solution, a Forrester Consulting Study commissioned by Litmus, February 2021.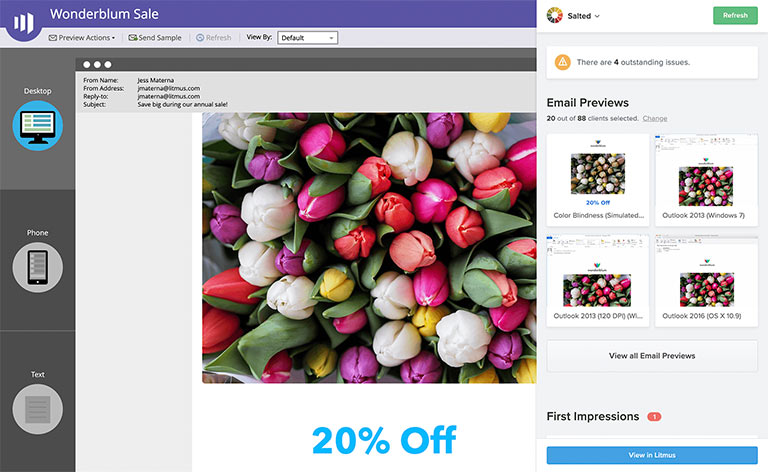 Preview emails as you build, wherever you build
Get rid of manual steps and save critical time. Litmus works where you do! Quickly preview and iterate as you build in Litmus Builder or—with the Litmus Chrome Extension—alongside your desktop or ESP code editor.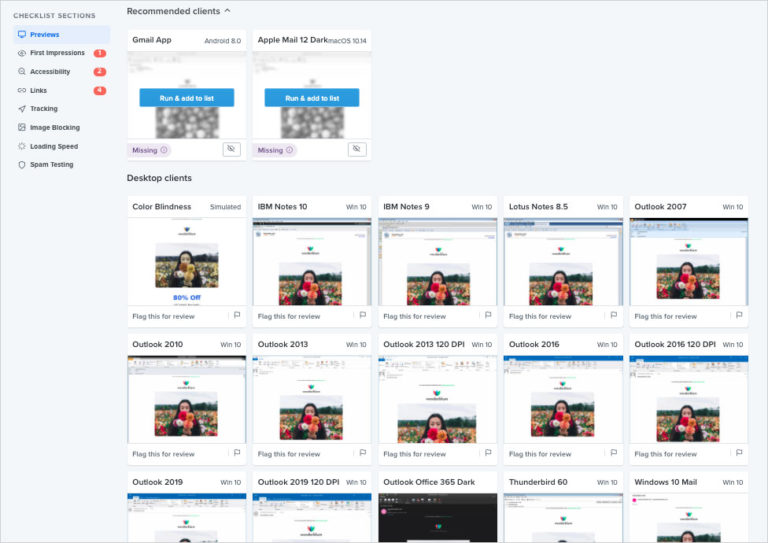 Ensure every send is on-brand and error-free
Catch costly errors with automated pre-send checks in Litmus Test. Instantly see how your email looks in the inbox, analyze subject lines, verify links, ensure email accessibility, and more so you can drive the best results.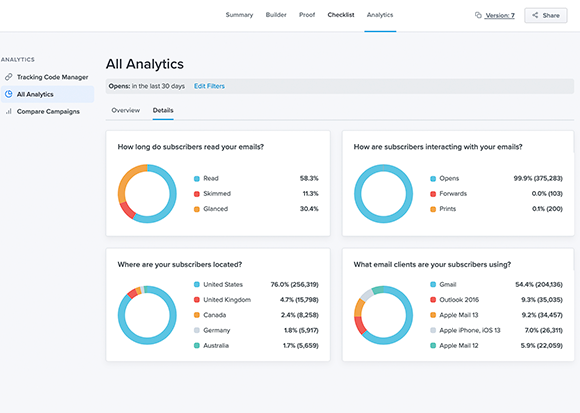 Get quick, easy-to-use insights
See how subscribers engage beyond opens and clicks. And quickly share insights to fine-tune future campaigns. Get the exact data you need, from read times and geolocation to sharing trends, to drive even better results with Litmus Email Analytics.
Join the 700,000+ marketers who use Litmus to instantly preview and test their emails, maintaining a great subscriber experience with brand appeal, every time.





Try it free for 7 days
Upgrade or cancel at any time. No long-term commitment required.