Connect to your Email Service Provider
Litmus helps you build, test, and analyze in all of the most popular ESPs. And if you have multiple email marketing teams using different providers, we'll help you streamline every step into one seamless workflow across the entire organization.
"Tests on Litmus definitely take away a lot of the fear and a lot of the ambiguity on how your email is going to function. I really love that Litmus has an integration with Salesforce."

Ally Brown, SmileDirectClub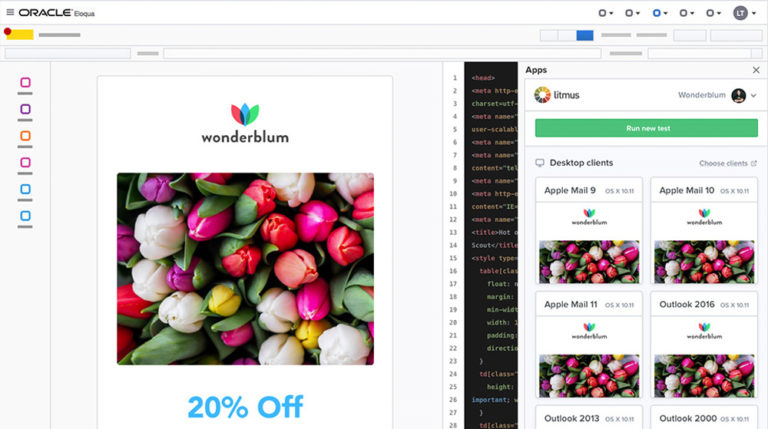 Oracle Eloqua
Combine the power of Litmus and Eloqua to create more effective emails, faster than ever before.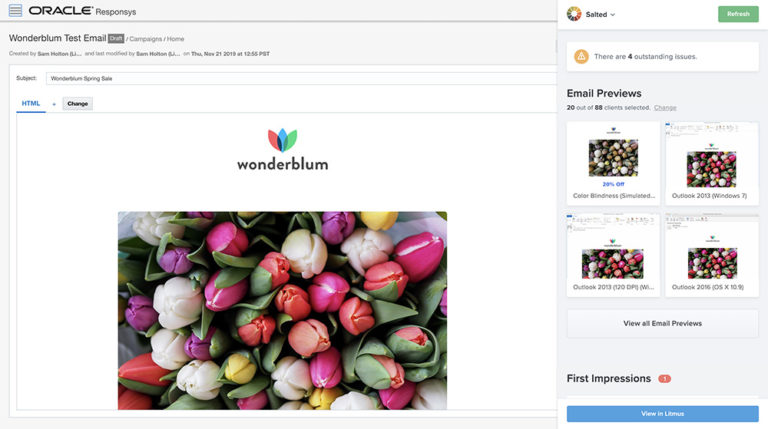 Oracle Responsys
Add the power of Litmus to Responsys to increase conversions and improve your entire marketing mix.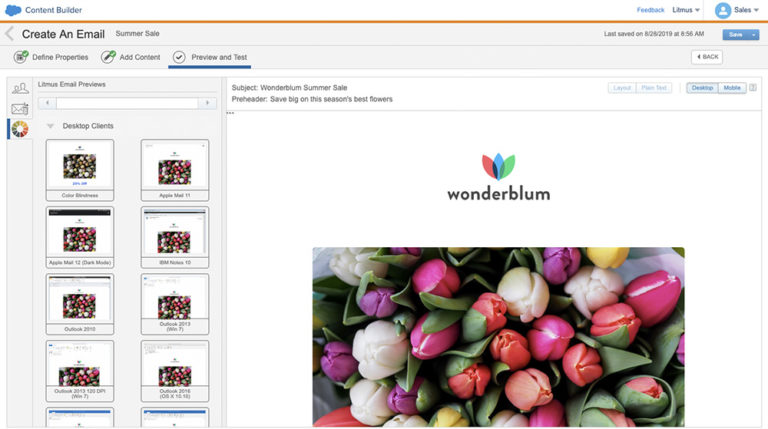 Salesforce Marketing Cloud
Litmus makes it easier than ever to create highly effective email campaigns in Salesforce Marketing Cloud.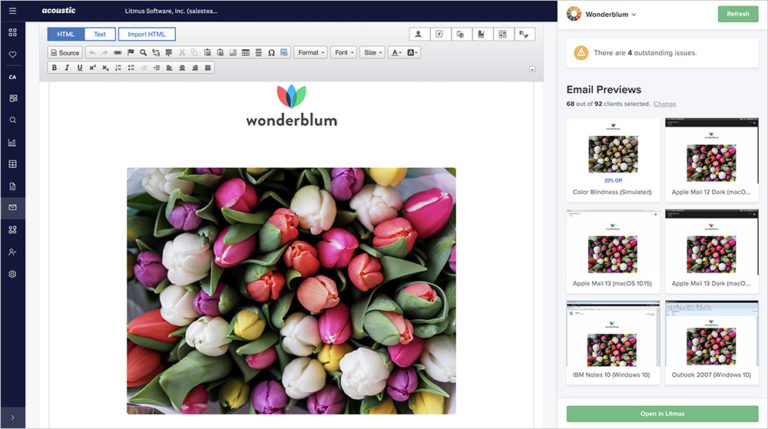 Acoustic Campaign
Litmus makes it easy to create highly effective emails in Acoustic Campaign.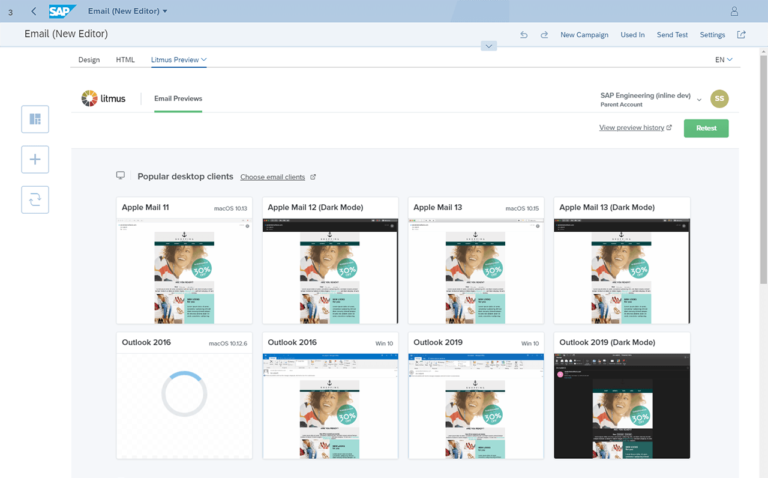 SAP Marketing Cloud
Create more effective emails, faster with the power of Litmus + SAP Marketing Cloud.