No matter where your email marketing takes you next, you can count on Litmus to help you build, test, personalize, optimize, and analyze emails like never before.
We're constantly innovating and continually updating, all to put the newest tools and technology at your fingertips. Here's a quick look at the latest.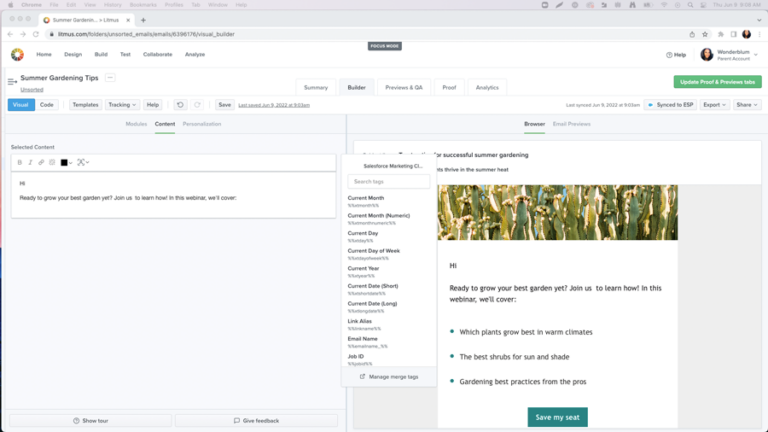 Easily personalize and preview emails in Litmus Builder
Empower all team members to create personalized emails—regardless of technical coding abilities or ESP access. With the new ability to easily add and preview merge tags in Litmus Builder, it's never been easier to create effective emails at scale.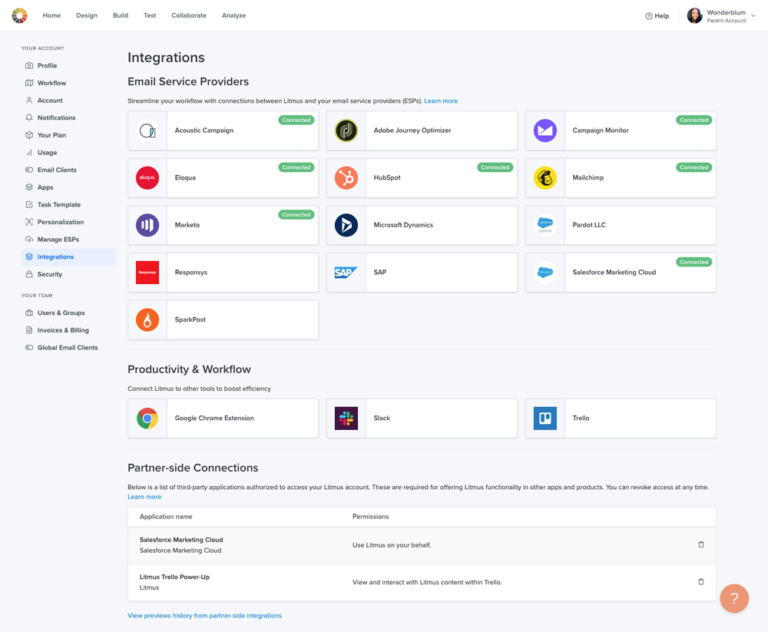 Discover new ways to boost efficiency in the Litmus Integrations Marketplace
The new Integrations Marketplace in Litmus makes it easy to explore time-saving integrations with email service providers, code editors, and productivity tools so you can get more high-quality emails to market, faster.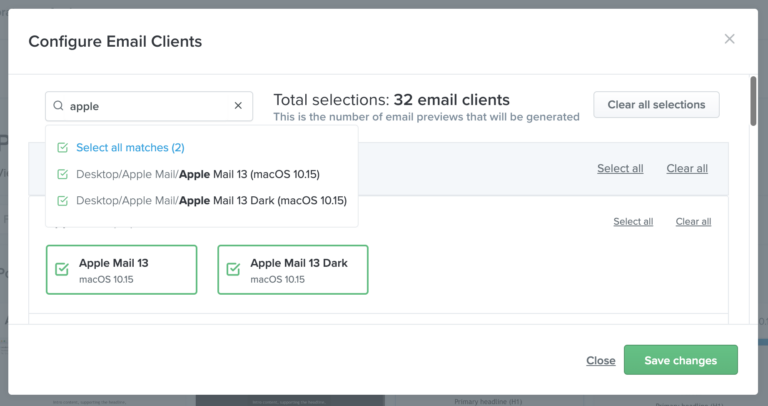 Email project and user management enhancements
Keep your Litmus account organized with the flexibility to restore emails deleted within the past 30 days. Add a "Billing Manager" as your dedicated resource for invoices and payments, and easily search for users across your account and any subaccounts. Plus, streamline your email testing configuration with new keyword filtering for email clients and devices.