Whether you've been with us since day one or you're a new fan, you know that we're committed to constantly innovating and improving our solution with new features and integrations. We love hearing what you think about Litmus and how it helps you with your email workflow, but we also love hearing how we can make it even better. So when we heard your feedback that our tools were disconnected and you lacked visibility into the status and deadlines of campaigns, we listened.
Today, we are so excited to announce that the Litmus platform has gotten a refresh—and it's a big one!
Build, test, review, and analyze in one seamless view
We are all about streamlining your email workflow and making it more efficient. That's why you can now build, test, review, and analyze every email in one seamless view. Gone are the days of jumping back and forth between tools like Litmus Builder and Litmus Checklist.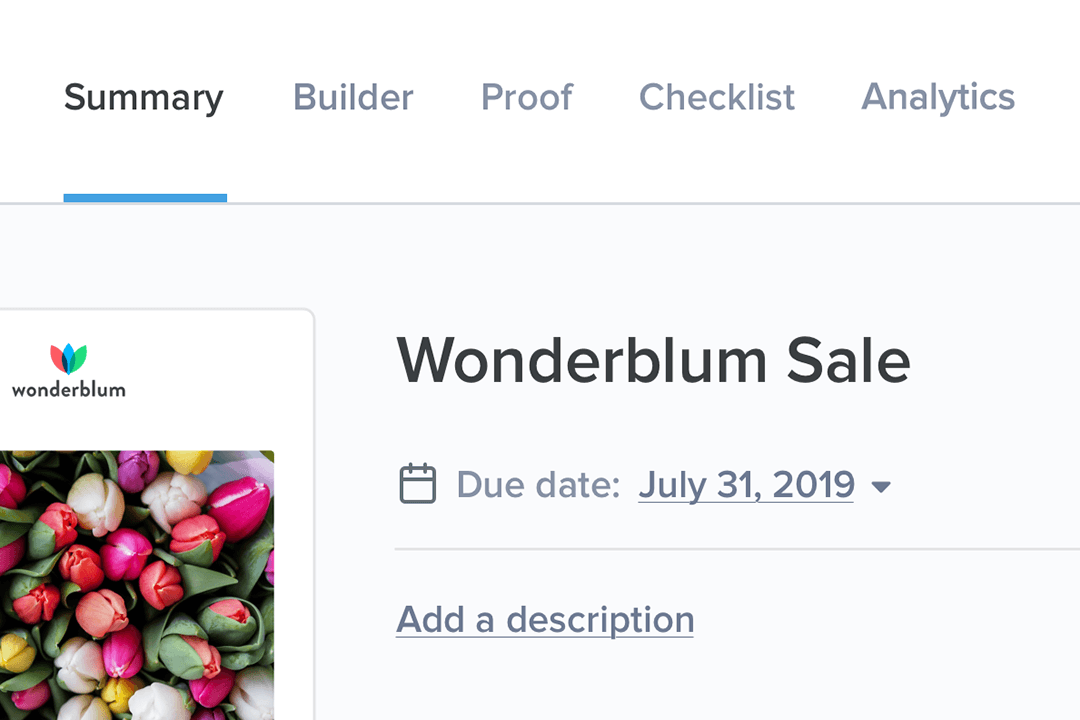 Now, we're putting your email at the center of Litmus. Create an email once, and then easily toggle between tools—get feedback via Litmus Proof, catch errors in Checklist, update your code in Builder, and analyze insights in Analytics—without having to re-upload your email every single time you'd like to use a different tool.
With so many email projects in flight simultaneously across all of our clients, every minute counts. The new Litmus solution has centralized our building, testing, and approval process both internally and with our clients, eliminating the back and forth between tools and significantly decreasing the overall campaign approval time.

-Ellie Swanson, Project Coordinator, Perficient Digital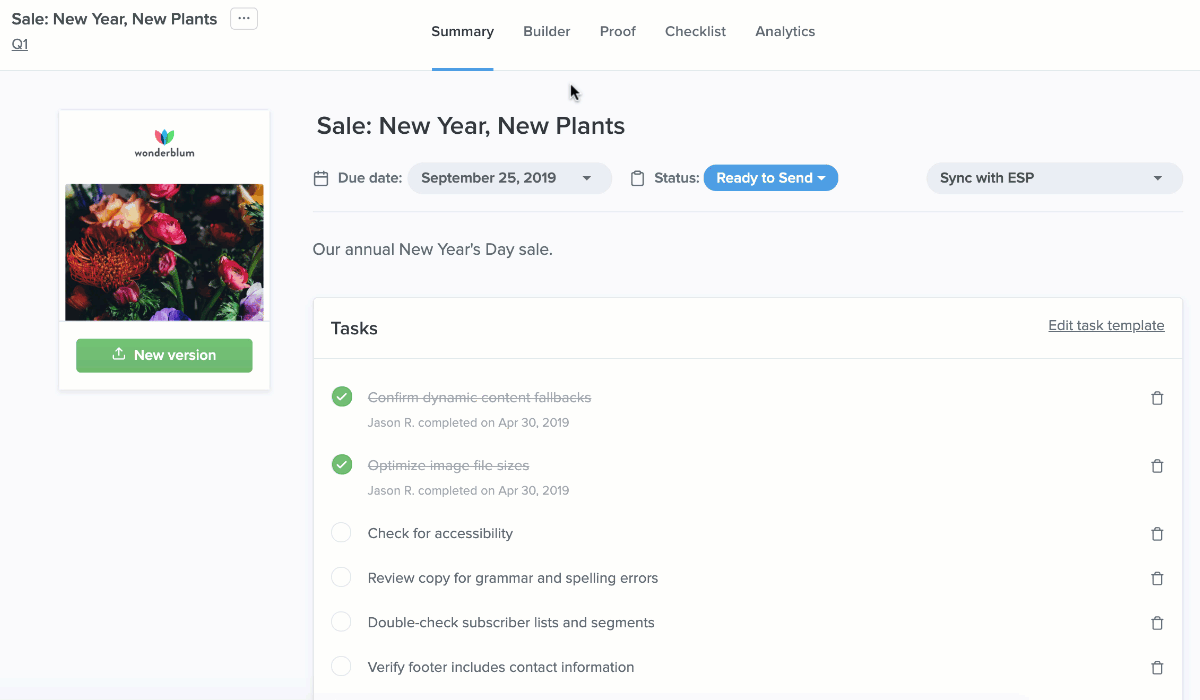 Store and organize your emails in folders
If you send out a lot of emails—or have numerous ESPs—it can be frustrating when those emails are hard to find or organize. That's why we've made it easier than ever to store and organize your emails in folders in Litmus. Whether you'd like to organize your campaigns by client, department, campaign type, or more, with customizable folders and subfolders you've got the flexibility you need to set up an organizational structure that works for your team. Now, you can find the email you're looking for exactly when you need it.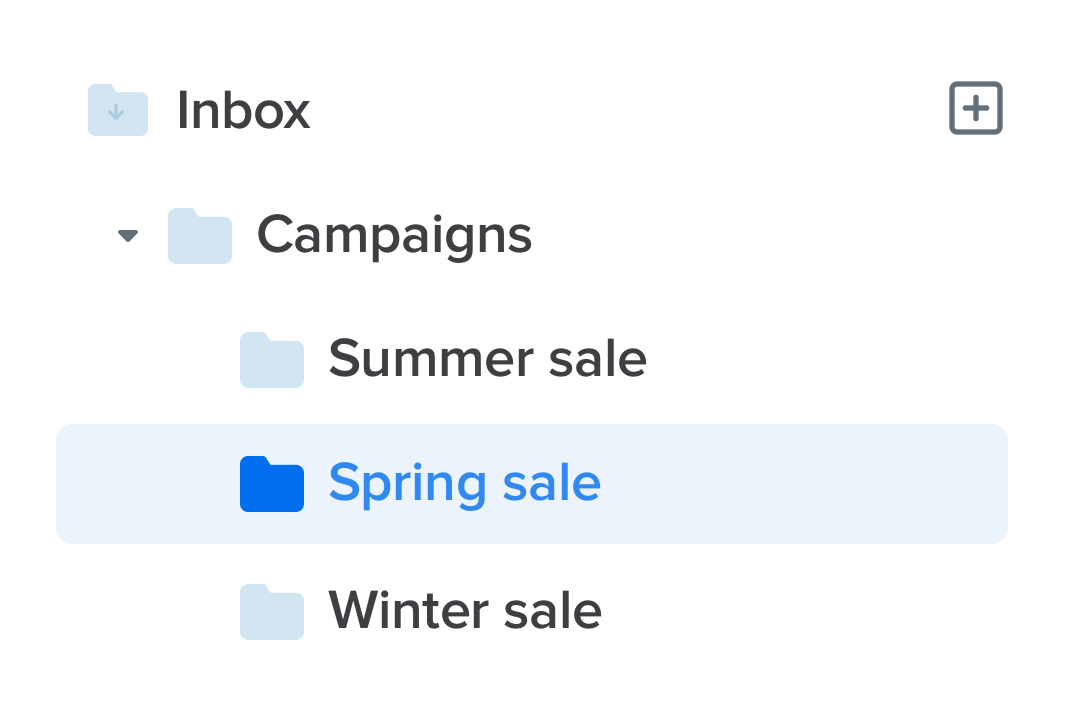 The new Litmus solution has streamlined our email creation, testing, and review process, eliminating the back and forth of hopping between tools and saving us approximately 2-3 hours per email. Plus, with the new folder system, it's never been easier to organize and store our emails across our various ESPs in one central, easy-to-search spot.

-Andrea Goreczky, Email Development Specialist, Topgolf
Get full visibility into the status of email projects
View the status of every project in one centralized location, quickly identify campaigns requiring additional attention, and keep deliverables on schedule. Our new email Summary view lets you set due dates, descriptions, and statuses for each email you're working on. Plus, use our new, customizable task lists to ensure each email follows your team's production process.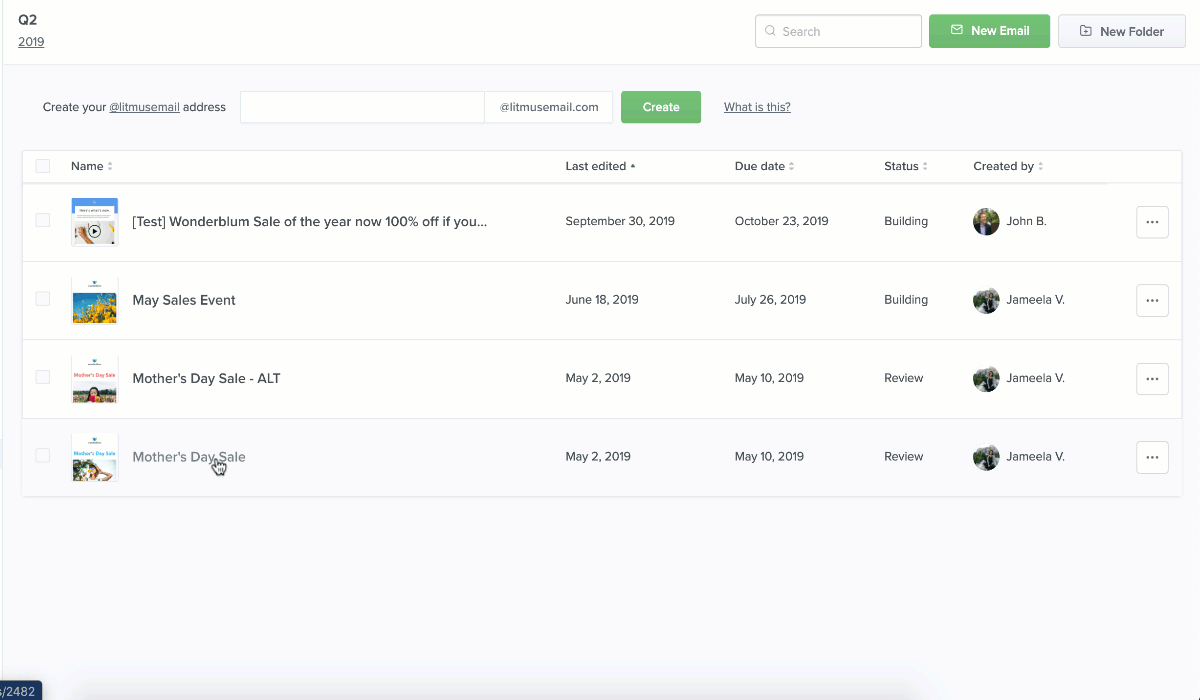 Excited to check out the new Litmus?
For an in-depth walk-through of what's new in Litmus and how to get started, check out our demo video:
Ready to try it yourself? The new Litmus is now available in all Litmus accounts. And don't worry—you can always switch between the new and current versions of Litmus while you get adjusted. We can't wait to hear what you think!
Streamline email production, improve campaign effectiveness, and share valuable insights with the new, redesigned Litmus.
Not a current customer? Sign up for a free trial.