Introducing Integrated Insights in Email Analytics
The new Litmus Integrated Insights Report combines email performance data from your ESP with subscriber engagement data from Litmus in a single view, making it easier than ever to create more personalized experiences, optimize design and development, and improve campaign results.
No matter where your email marketing takes you next, you can count on Litmus to build, test, and optimize like never before.
We're constantly innovating and continually updating, all to put the newest tools and technology at your fingertips. Here's a quick look at the latest.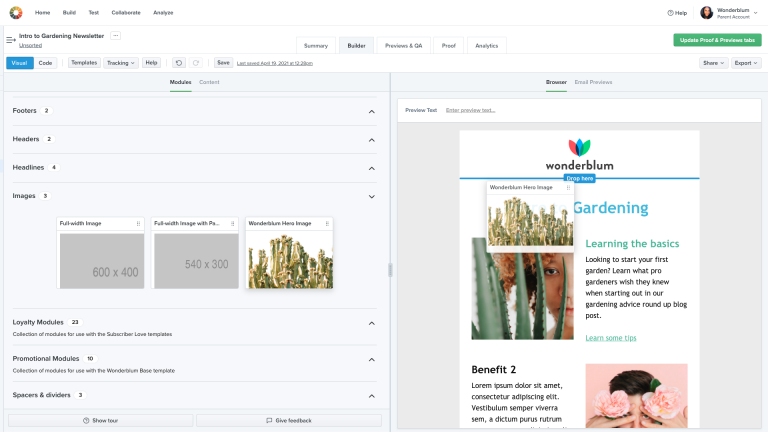 Drag-and-Drop Modular Building in Visual Editor
New drag-and-drop modular building in Visual Editor empowers your entire team to build high-performing emails, giving them the flexibility they need to create custom designs for every email project. It's never been easier for all marketers—no matter their technical skills—to quickly produce customized, on-brand emails.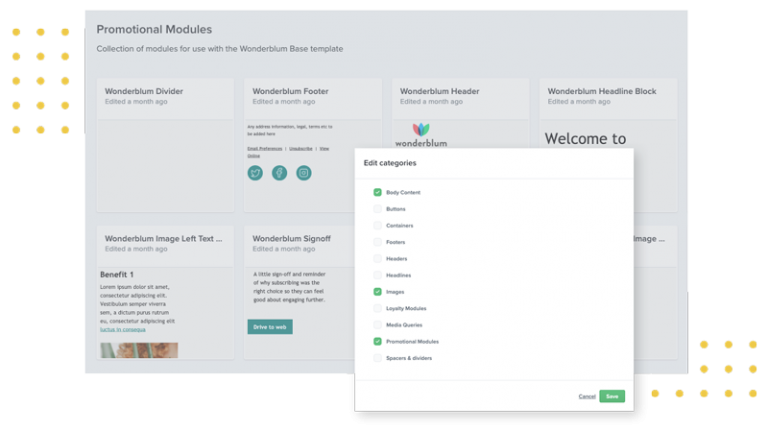 Categories in Design Library
Stay organized and create on-brand emails faster than ever with customizable categories in Design Library. Quickly sort and find brand-compliant code resources to collaborate more efficiently, scale email production, and get more high-performing emails out the door.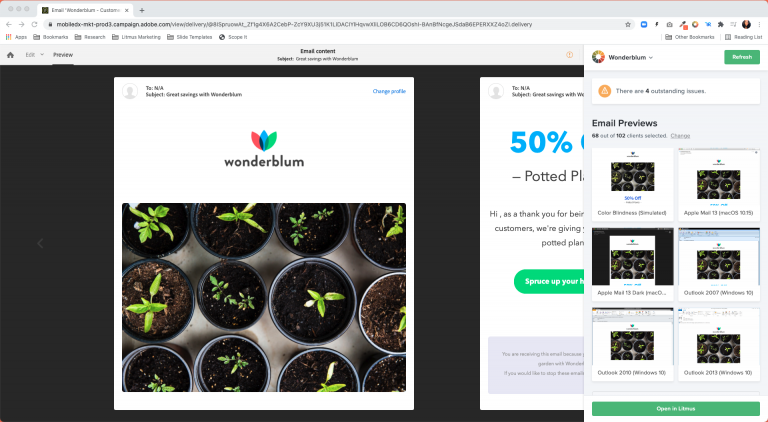 Litmus Extension for Adobe Campaign Standard
In addition to integrating with all of the technology and tools you rely on to create great email, you can now streamline your email building and testing workflow by testing emails (including those with personalized content) as you build in Adobe Campaign Standard with Litmus Extension.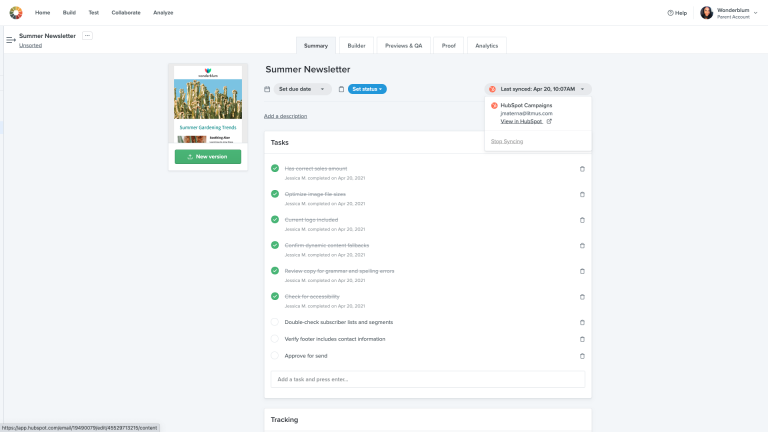 ESP Syncing for HubSpot
Save time and get more error-free emails to market, faster—without the need to manually copy and paste code. Sync emails from Litmus Builder to HubSpot so any changes you make while building in Litmus automatically update in HubSpot.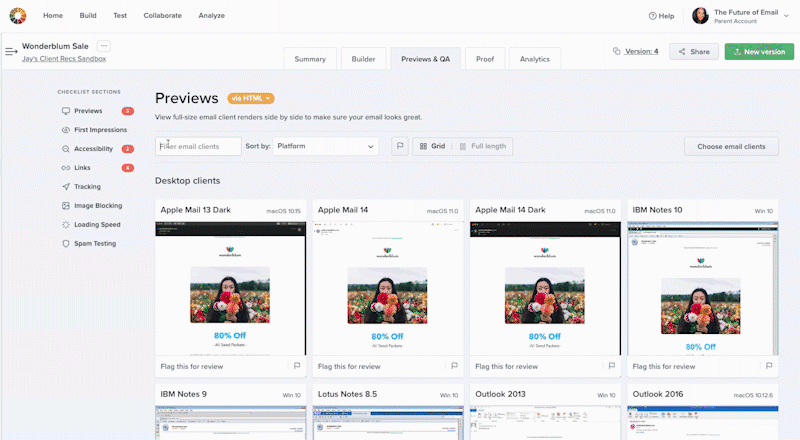 Filter and Sort Email Previews in a Litmus Test
Optimize and accelerate your email testing with filters and sorting for Email Previews in your Litmus Test. Filter by keyword or device type to quickly jump to specific email previews or sort by popularity with your subscribers or previews flagged for edits or review to easily collaborate on tests, empowering your team to create an exceptional subscriber experience faster than ever.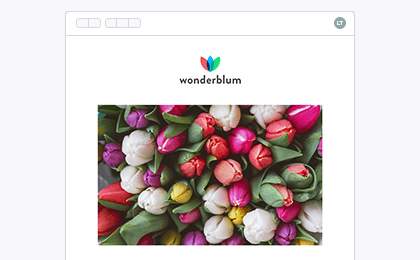 Recent Email Previews Support & Updates
We've added support for Microsoft Edge and Office 365 Light Mode to complement our existing Office 365 Dark Mode support.