No matter where your email marketing takes you next, you can count on Litmus to build, test, and optimize like never before.
We're constantly innovating and continually updating, all to put the newest tools and technology at your fingertips. Here's a quick look at the latest.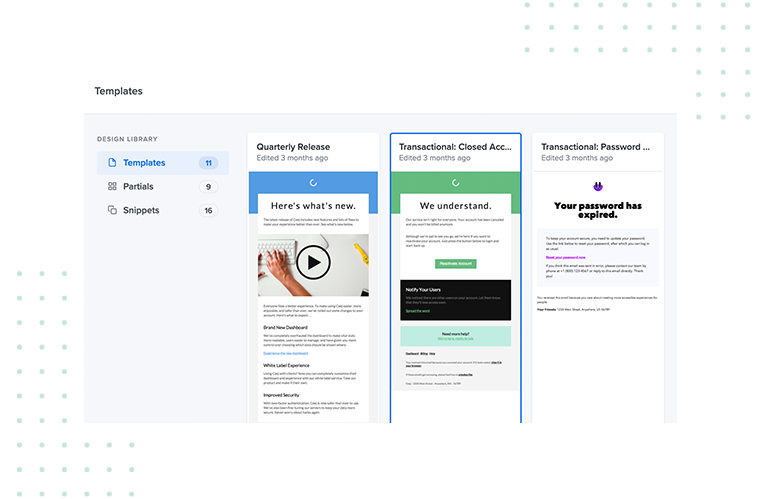 Litmus Design Library
Tired of starting from scratch or scouring multiple storage folders and code editors? The new Design Library is for you. Create and share templates with your entire team, no matter where they're located or which email service providers (ESPs) they're using.
Store email templates and code modules in one central location
Make updates in one place to create high-performing emails faster
Track which emails need to be revisited and who made the latest edits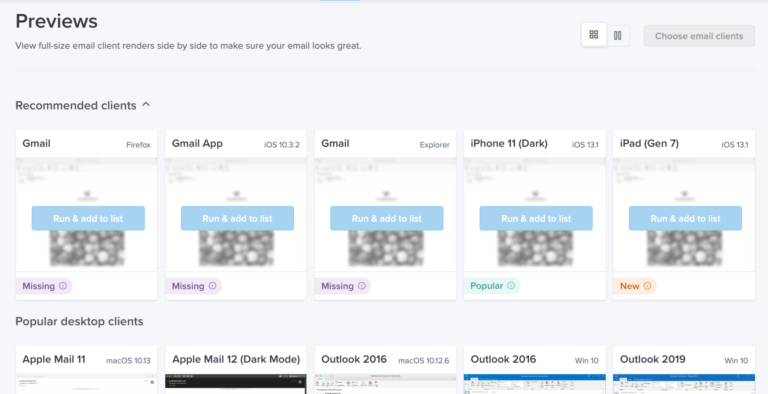 Email Client Recommendations
Wondering which email clients and devices your subscribers are really using? With 90+ options, it can be difficult to know what to test. Now, you can get real-time insights right inside Litmus Checklist. With Email Client Recommendations, you'll see exactly which email previews matter most to your audience.
Get live insights on what subscribers use to open your emails
Instantly identify which email clients and devices to prioritize
Stay ahead with notifications on newly supported email clients and devices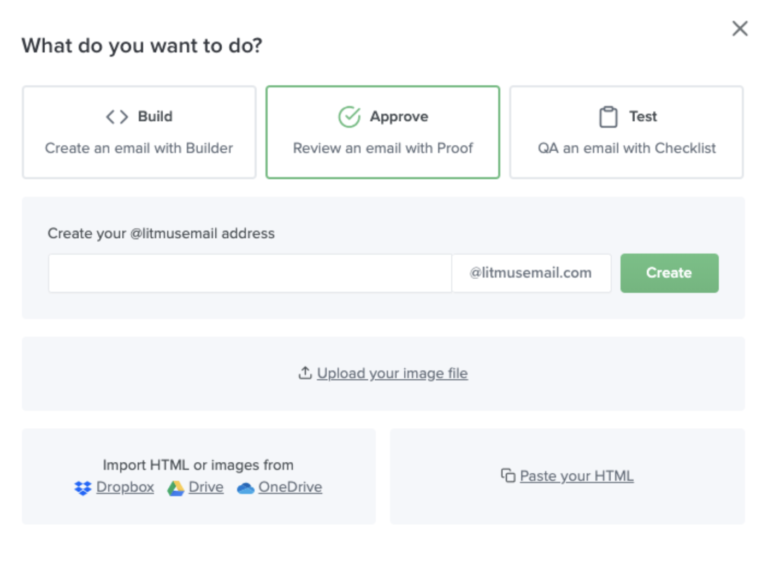 Image cloud storage support
We know email reviews don't start and end with code. Design is imperative, too. That's why we added support for PNG and JPG files in addition to HTML. Now, when team members are reviewing and approving in Litmus Proof, they can provide ultrafast design feedback.
Import design files directly from Google Drive, Dropbox, or OneDrive
Make it easy for your team to comment on designs
Speed up the approval process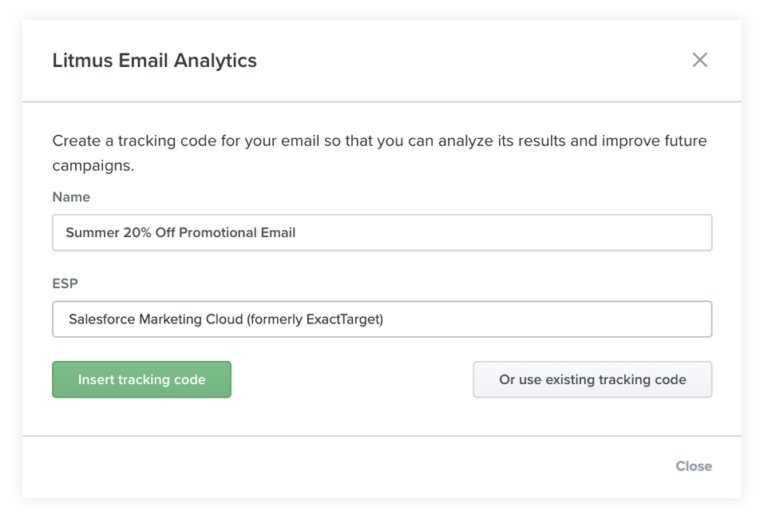 Add analytics tracking code
We've made it easier to add Litmus Email Analytics tracking codes within Litmus Builder and added alerts to notify you if your tracking code is missing.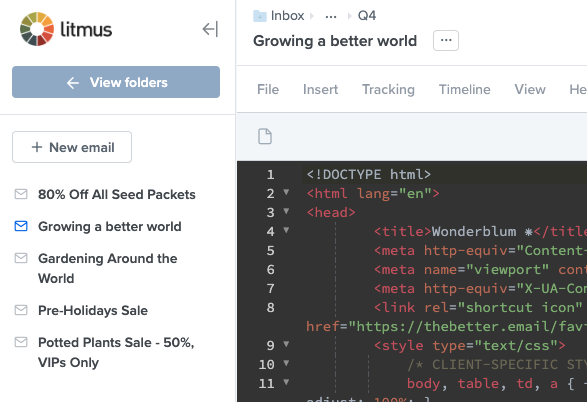 Work on multiple emails at once
We've added the ability to toggle between emails in a new sidebar when you're in Litmus Builder, Proof, Checklist, or Analytics so you can easily work on multiple emails at the same time. Plus, you can transfer Litmus Builder, Checklist, and Proof projects from the legacy platform to the new, redesigned Litmus, giving you full control over all of your email projects. You can also stay organized by emailing a project to a specific folder.