Access the power of Litmus as you build in Adobe Journey Optimizer
Litmus makes it easier than ever to create on-brand, error-free emails as you build within Adobe Journey Optimizer without the hassle of switching between tools. Test your way to more conversions and gain access to tools to help you streamline your review & approval process and gain advanced email insights.
Test emails as you build in Adobe Journey Optimizer to catch any errors early on in the email creation process, reducing review cycles and speeding up time to market
Boost collaboration speed up the review & approval process with Litmus Proof
Get subscriber-level email performance insights that let you understand what's working

COLLABORATELitmus helps you improve collaboration so your team can review and approve emails efficiently—in a single, centralized location.

INTEGRATECatch and fix costly errors early in the building process by testing with Litmus as you build in Adobe Journey Optimizer.

GAIN GREATER INSIGHTGo beyond opens and clicks to gain detailed insight into what content and strategies in email are most likely to help you reach your goals.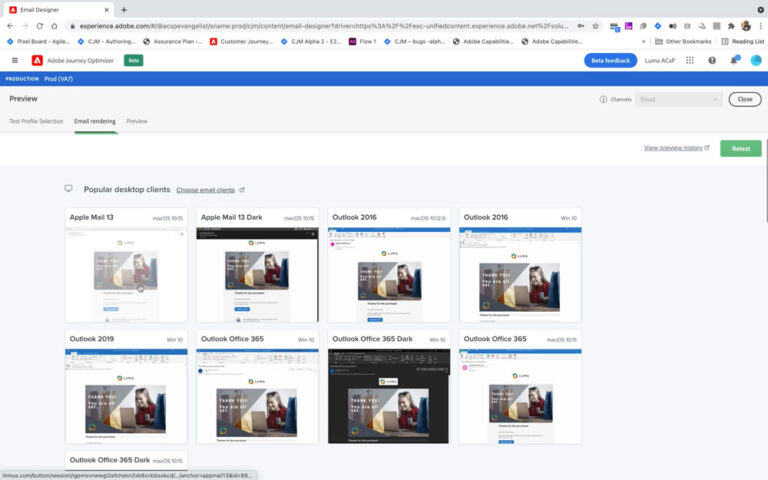 Streamline pre-send testing
Bring Litmus Email Previews right into the Adobe Journey Optimizer Email Designer to see how each email renders on 100+ popular email clients and devices, without having to switch between tools.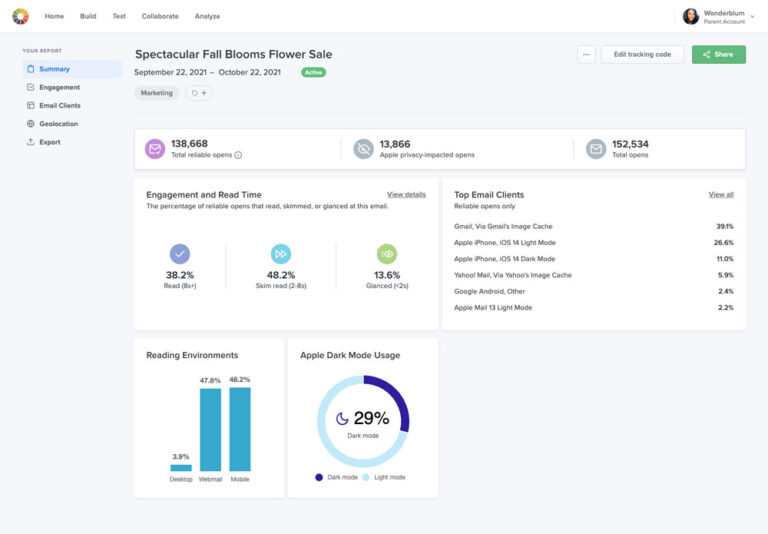 Reliable insights to improve performance
Understand what content and tactics resonate best with your actual subscribers with reliable insights from Litmus Email Analytics. Then, share those insights across your team to inform efforts across other more costly marketing channels.
Interested in pricing for Litmus Enterprise?
We just need some quick details so that one of our specialists can follow up with you on pricing. We will be in touch shortly!