Get the best results for your clients, on every campaign and email
Let's face it: Fine-tuning hundreds of emails across dozens of different clients is no easy feat. There are approvals to collect, tests to run, and data to keep safe—not to mention a variety of email personalization needs, messaging to keep on-brand, and designs that need to be error-free. With Litmus, it's easy to deliver exceptional quality for every client campaign. Whether your teams are handling a few emails at a time, or thousands.
Build It
Boost the efficiency of your marketing agency by streamlining the creation of highly effective, personalized emails for every client.
Test It
Automate time-consuming manual email testing and streamline the email review process to send every client email with complete confidence.
Trust It
Get the uptime, security, and reliable analytics needed to ensure you're on top of the latest email trends and being the best strategic advisors.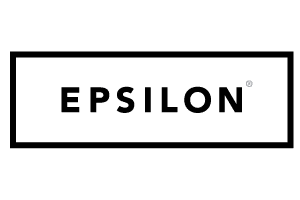 "Leveraging Litmus preview device rendering and dynamic proofing across our global clients has allowed our 200+ team to build and drive efficiencies in our email workflow. Litmus is critical to our ability to deliver high volume campaigns error-free."
Rhonda Johnson,
Vice President, Digital Campaign Services, Epsilon
1,000+ hours
saved monthly
Litmus helps Epsilon save more than 1,000 hours per month building, testing, and delivering exceptional emails at scale.
See how they do it
Customize workflows across clients to keep email campaigns on-brand
Set up automated FTP data feeds for seamless reporting and unified views
Control access with separate subaccounts, customizable security rules, and more.
Over 90% of the top 30 US ad agencies trust Litmus to create better emails
What Users Are Saying On
It's time to make every send count—with a partner you can count on
Litmus empowers you to make every send count. It's a core component of your tech stack that allows you to create, personalize, test, review, and analyze every email you send.
Talk to an expert