Combine Litmus and Acoustic Campaign to create more effective emails, faster
Litmus makes it easier than ever to create highly effective Acoustic Campaign emails. Rapidly test your way to more conversions and get insights to guide your entire marketing mix.

COLLABORATEEnsure every email is on brand and looks great. The Litmus Acoustic Campaign integration puts a powerful set of collaboration tools at your fingertips to organize, build, review, test, and analyze.

INTEGRATETransfer code from Litmus to Acoustic Campaign with a single click. Or use the Litmus Extension to test emails as you build in Acoustic. Any changes you make in Litmus will automatically sync to Acoustic.

GAIN GREATER INSIGHTPersonalize and segment with reliable opens, read rates, and other insights you can't get with Acoustic Campaign alone. Litmus lets you improve personalization and segmentation with every send.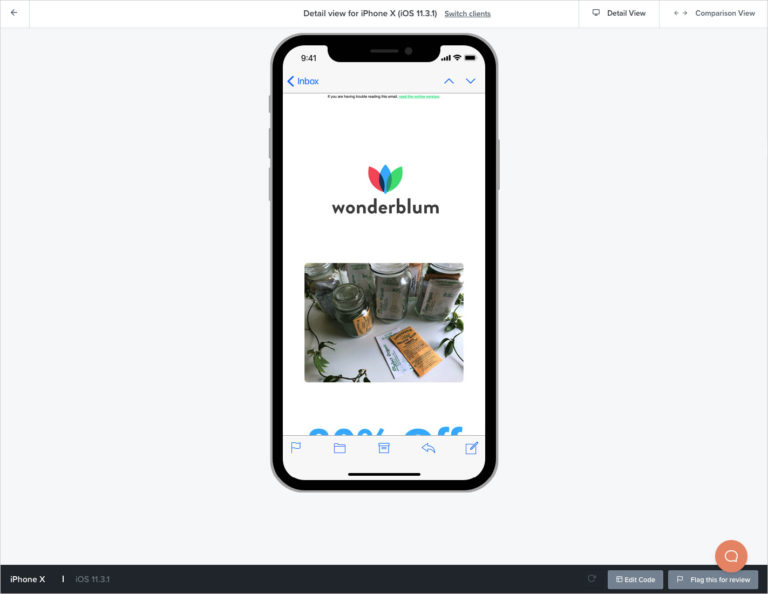 Thoroughly test before you send
Litmus puts a powerful set of pre-send testing tools at your fingertips with Litmus Email Previews, Litmus Test, and more. See how each email renders on 100+ clients and devices while validating links and images, verifying subject lines, and testing dynamic content. The Litmus Extension for Acoustic Campaign helps ensure your emails look great in every inbox.
Get deeper post-send insights
With Litmus, you'll see which Acoustic Campaign emails are having the biggest impact. Discover which devices and apps your subscribers use most, and how long your reliable audience is spending with your message. By extracting the right insights, you can improve segmentation and personalization with every campaign.
Improve performance everywhere
Litmus Email Analytics doesn't just tell you which emails are having the biggest impact in Acoustic Campaign. It clues you in to insights that can be applied on other key channels, too. Use them to enhance your blog, improve your social media posts, target your search campaigns, and more. It's the easiest, fastest way to increase conversions across your entire marketing mix.
Discover what you can do with Litmus and Acoustic Campaign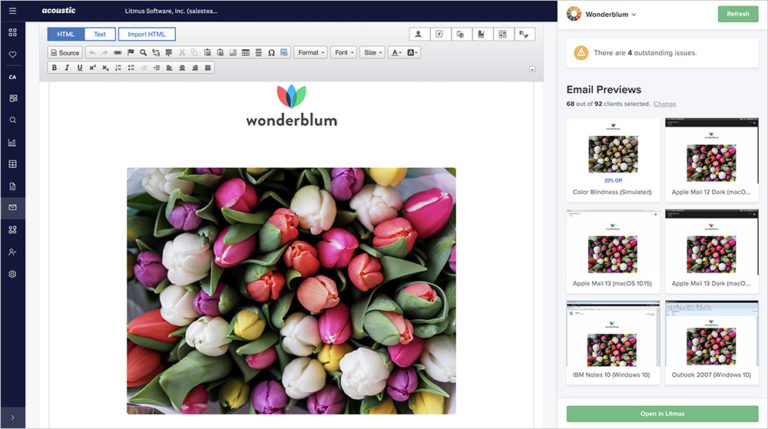 What Users Are Saying On
Interested in pricing for Litmus Enterprise?
We just need some quick details so that one of our specialists can follow up with you on pricing. We will be in touch shortly!