Our email builder cuts your email development time in half
Build with or without HTML skills
Centralize every design asset
Test in a single click as you build
"Before Litmus, our build time took hours, and often days. Thanks to Litmus, we can build the whole email in half an hour."
Donnell Deleon,
Marketing Automation Developer, VSP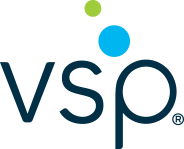 It shouldn't take hours to build a single email
You've got a reputation to protect, and every email is a reflection on your brand. Litmus' email marketing platform helps you build, personalize, test, review, and analyze every email you send more efficiently and effectively than ever so you can get the most out of every send.
But you're stuck with email template builders that are either too clunky or too specialized. If you try to save time by cutting corners, you're more likely to send an email that's broken or off-brand.
Either way, every send ends up feeling stressful and inefficient. What's worse? It doesn't help you reach those big goals.
Here's how our email builder makes your email production both efficient AND error-free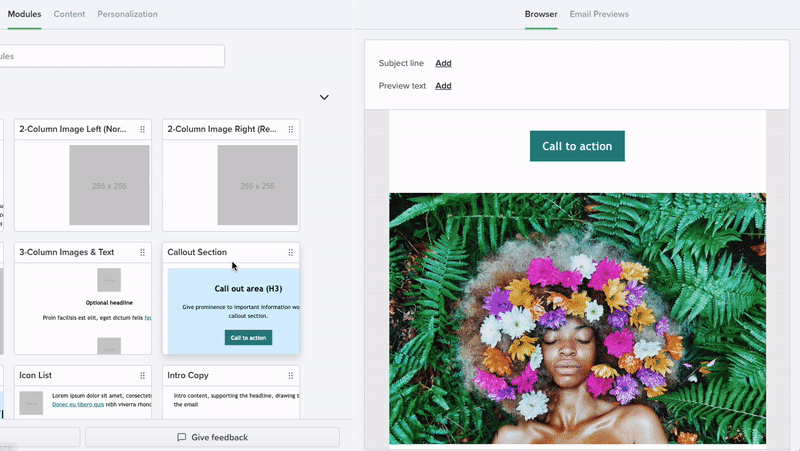 Design tools anyone can use
Want to eliminate production bottlenecks? Any team member can create beautiful emails with our intuitive drag and drop email builder. And your experts can design emails and templates from scratch with our HTML email builder.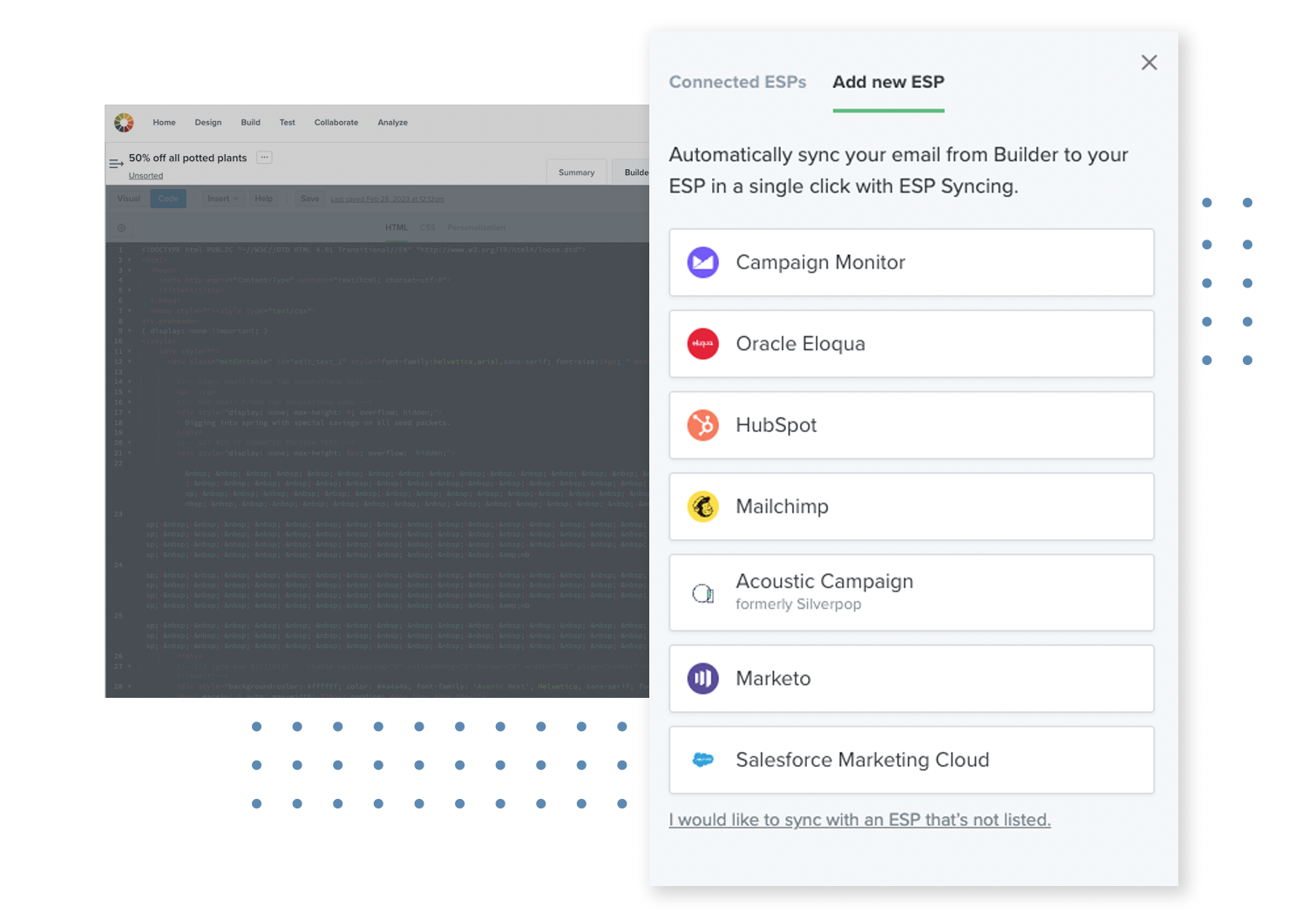 Sync with your ESP
Integrate Litmus and your email service provider with ESP Sync. You'll save time and rest easy knowing nobody's going to send the wrong version of the email.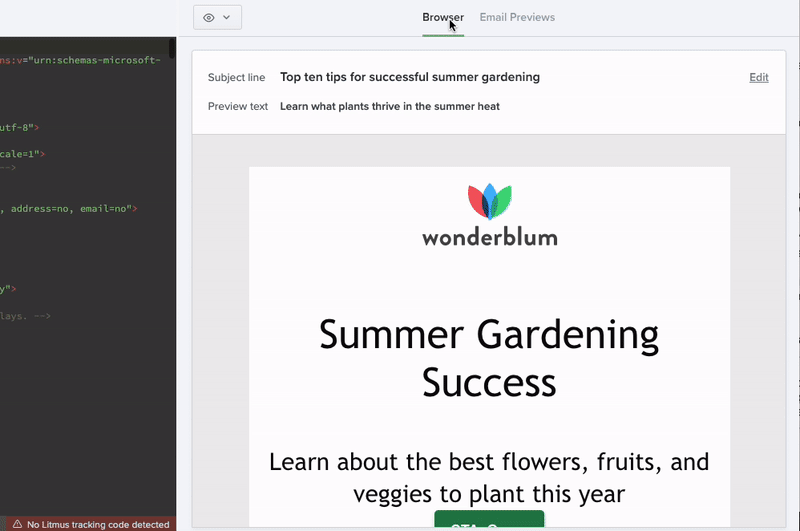 Test as you build
Build it right, right from the start. Our world-class inbox previewing and feedback tools help you spot and fix issues early. No more last-minute surprises derailing your strategy.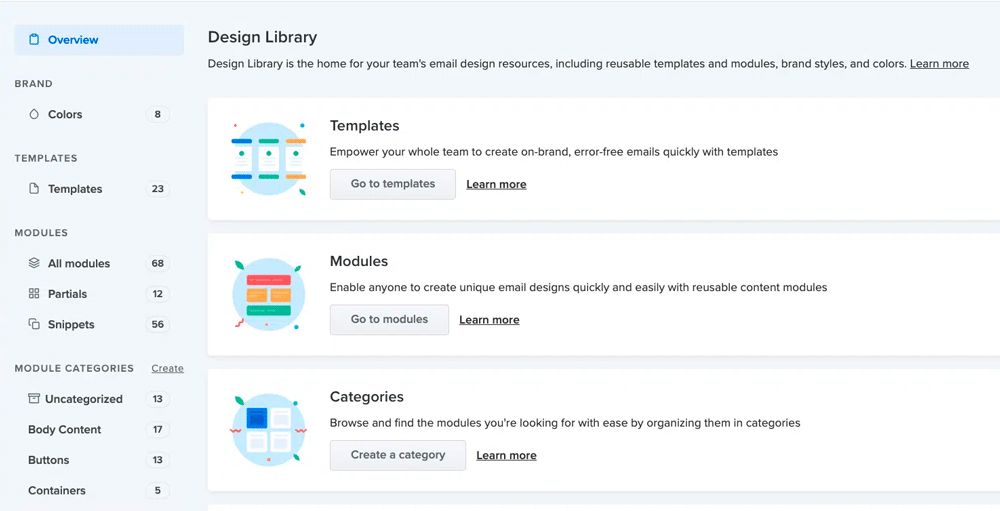 Build on brand and on time
Avoid delays and branding disasters by making sure your email templates and brand assets are right where they belong. Our Design Library organizes it all, so anyone can create an on-brand email.
Faster, better email production starts now
Try Litmus Email Builder tools for yourself and see how much more efficient your team can be.
Start building today
700,000+ users across companies of all industries and sizes trust Litmus
We're to help you hit your biggest email goals.
You don't have to go it alone. Our average customer satisfaction score over the last two years was 96% and the majority of customers can expect a response in 3 hours or less. Plus, our email geeks and experts are always uncovering new data that will inspire you to crush your email goals.
"Litmus Support did an amazing job helping me get an account started. They was personable and professional, and it makes me look forward to using the platform. Thank you!"
– Senior Manager of Loyalty Marketing at a grocery/retail company
No; even those with limited or no HTML coding knowledge can create emails in Litmus Builder! Start with one of the templates readily available in Litmus Builder or add custom code modules and email templates. Once your modules are added to Design Library, all team members—regardless of technical coding ability—can create error-free emails to suit any campaign need.
Litmus Builder gives your entire team—whatever their technical coding abilities may be—the ability to create emails, giving more technical developers time back to focus on email strategy innovation. You can easily sync your email to a supported email service provider (ESP) to automatically keep your email up-to-date as you build, ensuring all stakeholders have access to the most recent email version at all times.
We're happy to offer a discount to eligible nonprofit organizations. Please contact us if you'd like to learn more.
With a Litmus Plus plan, you can sync emails to Campaign Monitor, Mailchimp, and HubSpot. A Litmus Enterprise plan lets you sync your email to all three of those ESPs, plus Salesforce Marketing Cloud, Oracle Eloqua, Acoustic Campaign, and Marketo.
Absolutely! You can create and store custom code modules and email templates in Litmus' Design Library and easily access them in Litmus Builder. If you work with more than one ESP or switch ESPs in the future, you'll have the peace of mind that comes with knowing all of your email design system assets are up-to-date and ready to access in Litmus.
Head over to our help site for answers to common questions. If you need additional assistance, our top-tier Customer Support team is happy to help! Just send them an email at hello@litmus.com.