Litmus technology integrations combine all of your email marketing tools, from code editors to cloud storage to collaboration hubs, into one seamless workflow. No more switching between apps. No more scouring and searching for the latest feedback and files. Simply sync with the other tools you use daily to send better email from the same single solution.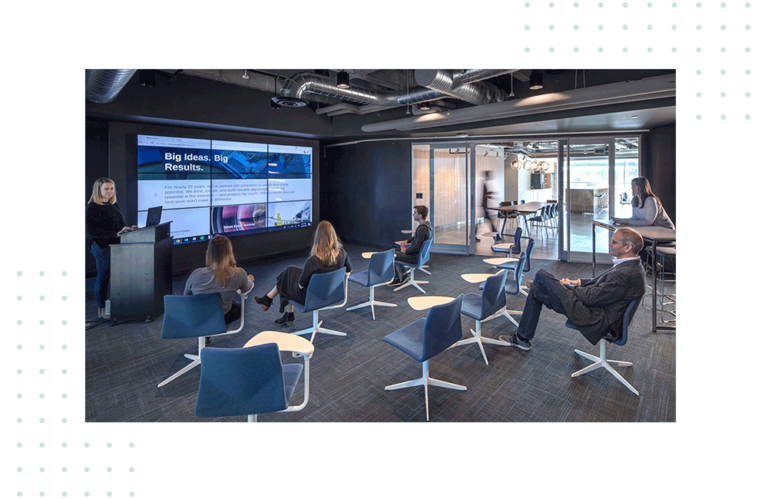 "With the Litmus Salesforce Marketing Cloud integration, we've cut our email testing time by over 50%."

Adam MacDonald
Director of Campaign Management at DEG, Linked by Isobar
Litmus + ESPs
Switching back and forth between tools to build, test, and analyze emails has always been a hassle. It's time to say goodbye to that manual copy and paste process.
Litmus ESP Sync empowers you to automatically sync your code from Litmus Builder to your ESP in a single click. Once connected, any changes you make in Builder automatically update in your ESP. Plus, you can easily import emails from your ESP to Litmus for collaborative review and final pre-send testing.
ESP Syncing is available for:
Mailchimp
Campaign Monitor
HubSpot
Salesforce Marketing Cloud
Oracle Eloqua
Acoustic Campaign
Marketo
Litmus + Chrome
Use the Litmus browser extension to test emails in the same place you build them. Tens of thousands of users rely on the Litmus Extension to preview emails and test campaigns right within Chrome.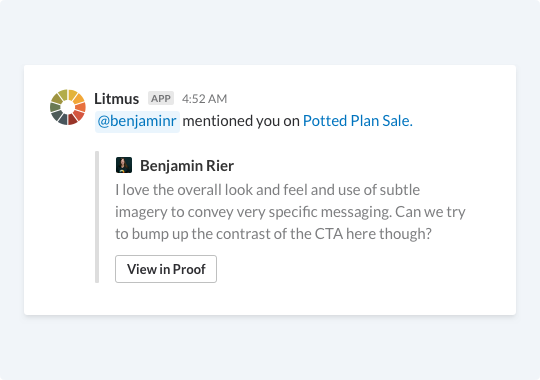 Litmus + Slack
Keep a pulse on campaign progress with automatic Slack alerts. You can instantly alert stakeholders when they need to take action, and keep teams informed without having to switch between tools.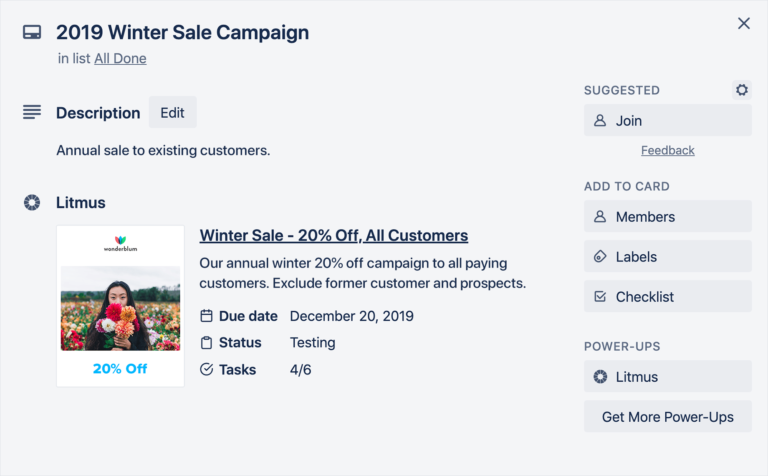 Litmus + Trello
Keep Litmus connected to Trello and eliminate the need to hop between tools. You can create emails in Litmus directly from Trello cards, or sync existing campaigns to cards. Any status changes you make in Litmus will automatically sync to Trello, too.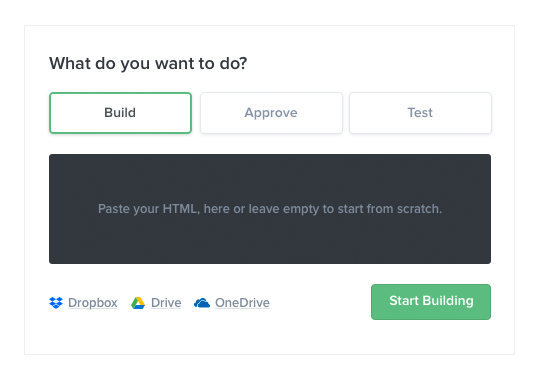 Litmus + cloud storage
Save time and avoid manual errors by importing HTML and design files directly from Dropbox, Google Drive, or OneDrive. You can upload code quickly and easily to build, proof, and preview.
Litmus works where you do.
Pick the perfect mix of technology integrations to meet your exact needs.