Do you wish you could view all of your email campaigns at once—to identify which ones performed the best, which ones you could maybe improve, or even just get a snapshot of how much engagement your email program had within a period of time?
Look no further. Introducing: Aggregated Reporting in Litmus Email Analytics.
Identify top-performing email campaigns with our new aggregated reporting view
Aggregated reporting in Litmus Email Analytics makes it easier than ever to get insights to help optimize future email campaigns. You can access this new view by navigating to the Analytics tab in your Litmus account.
View all of your emails in one place, compare them to one another, and identify the most successful campaigns—and why they were successful—to begin improving your email program as a whole.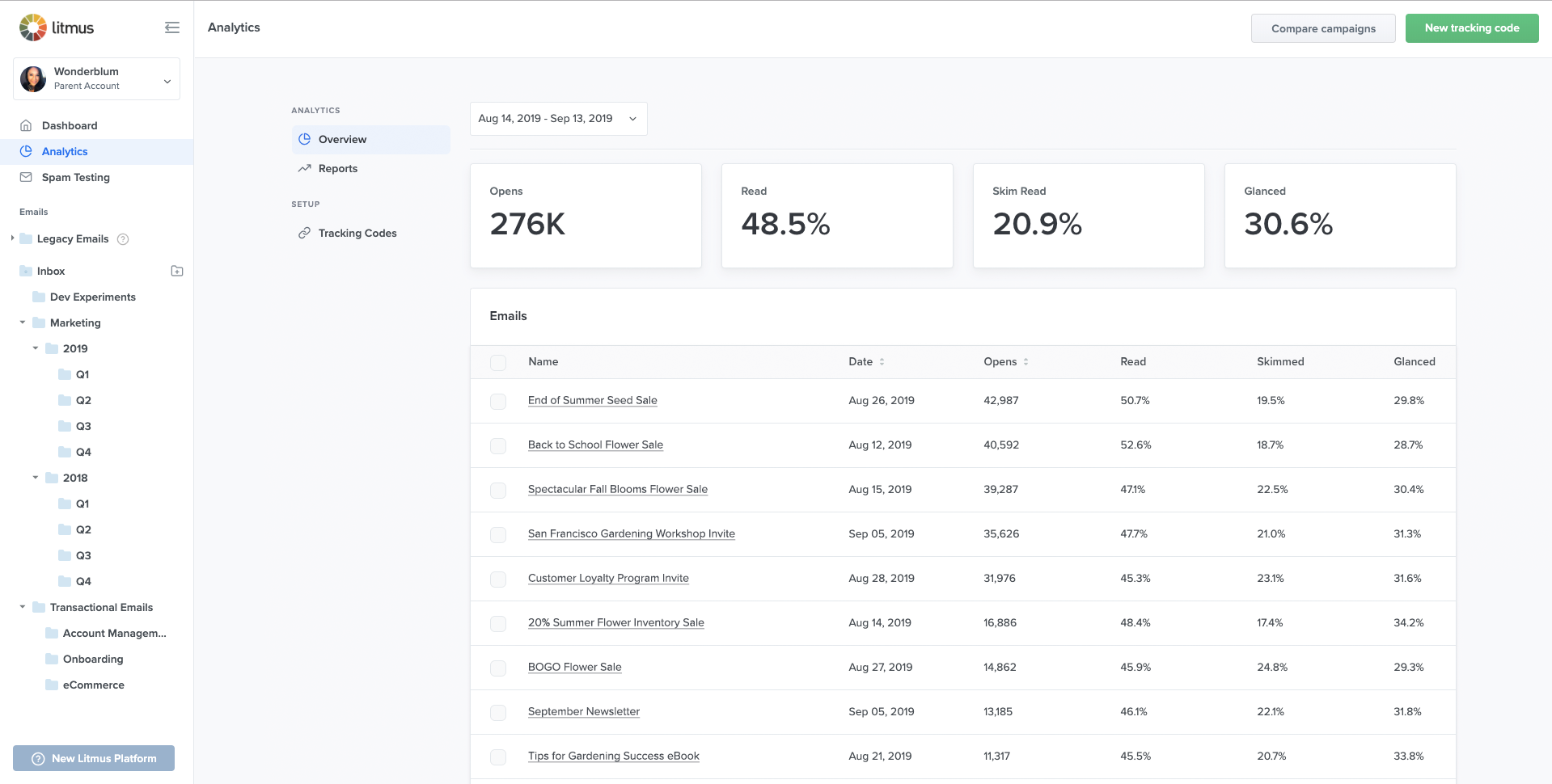 You can see all of your emails' performance in one place in this new view—we'll show the past 30 days by default, but you can change the date range to whatever you'd like to view.
Interested in quickly identifying your top performers? You can sort your aggregated analytics view by opens to do just that. Want to only see the performance of a couple of campaigns within your selected date range? You can select those campaigns and our reporting will reflect the analytics for the ones you chose.
Compare your emails to one another to see which performed best
Aggregated reporting isn't only useful for seeing all of your emails' performance at once—you can also compare your emails side-by-side. Did one have longer engagement times than the other or drive more mobile opens than desktop opens? You can find out easily with our Compare Campaigns button in the top right corner of the Analytics view.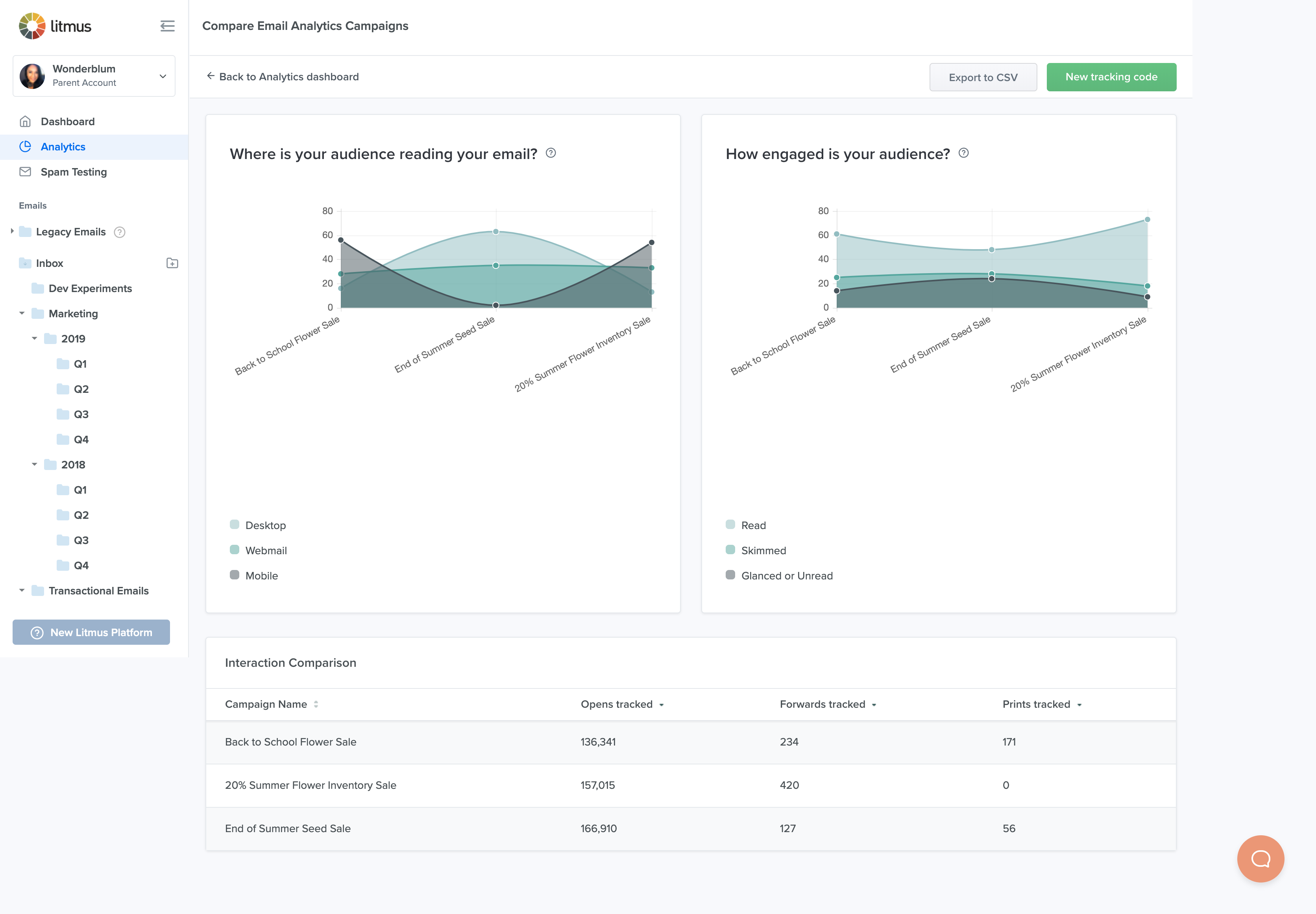 Compare up to 5 of your email campaigns to figure out what's working with your best emails and use those insights to improve the rest of your email program.
Use these insights to inform your other marketing channels
By comparing your top-performing emails and seeing which performed best—and why—you can use those insights to not only make your team aware of email's contribution to overall marketing success, but also improve performance in other marketing channels. Did a subject line in an email trigger more opens than ever? Maybe similar language can drive results in paid social ads.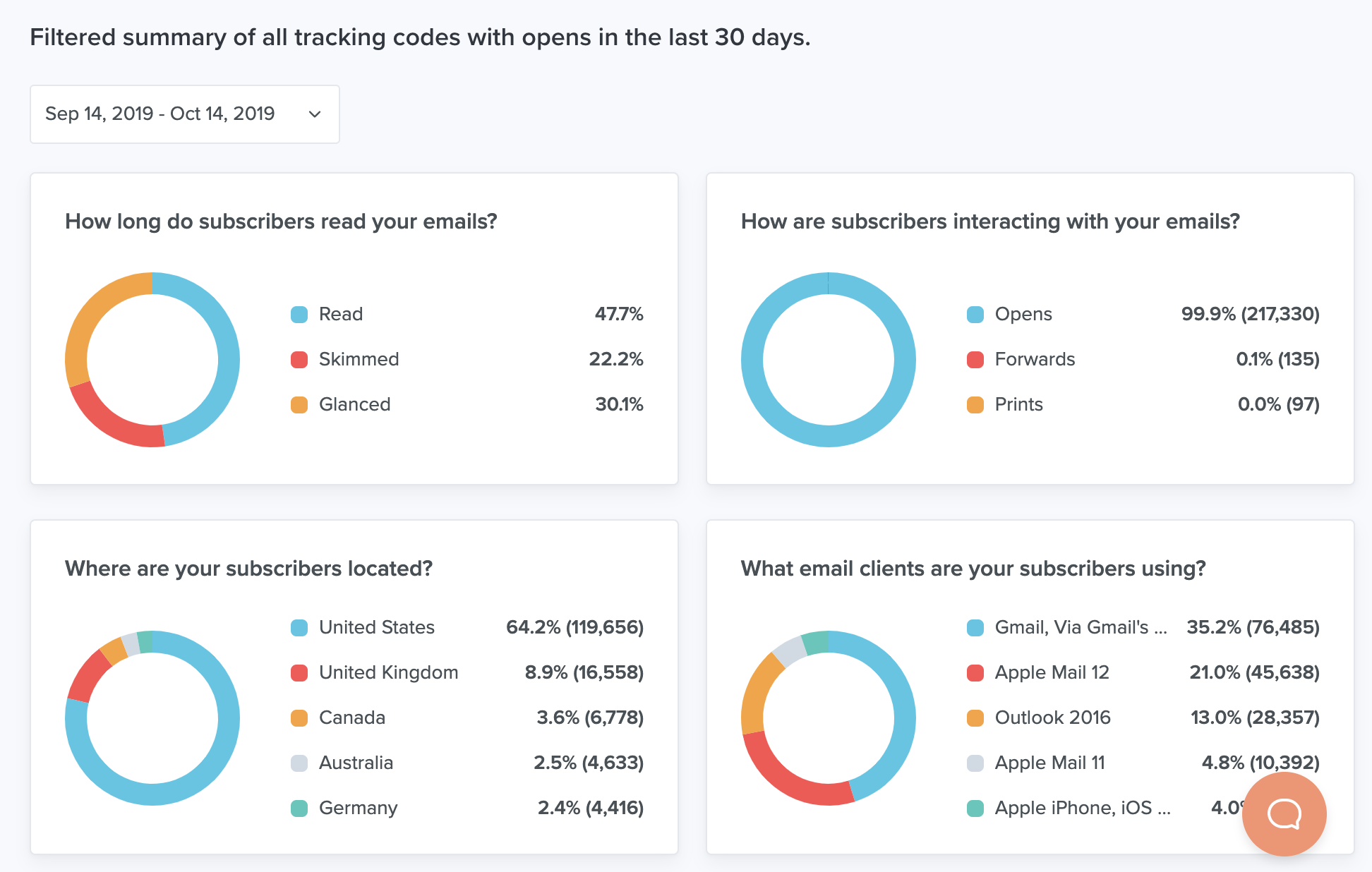 Get started with aggregated reporting today
Aggregated reporting within Litmus Email Analytics is now available for all Litmus plans with access to Litmus Email Analytics. If you're a Litmus customer, go ahead and get started with your new holistic view of email performance! Get insights to help not only optimize future email campaigns, but inform the rest of your digital marketing mix.
Not a Litmus customer? Sign up for a free trial.