Litmus Weekly
Hey, you. Yes, you. This isn't your ordinary email newsletter.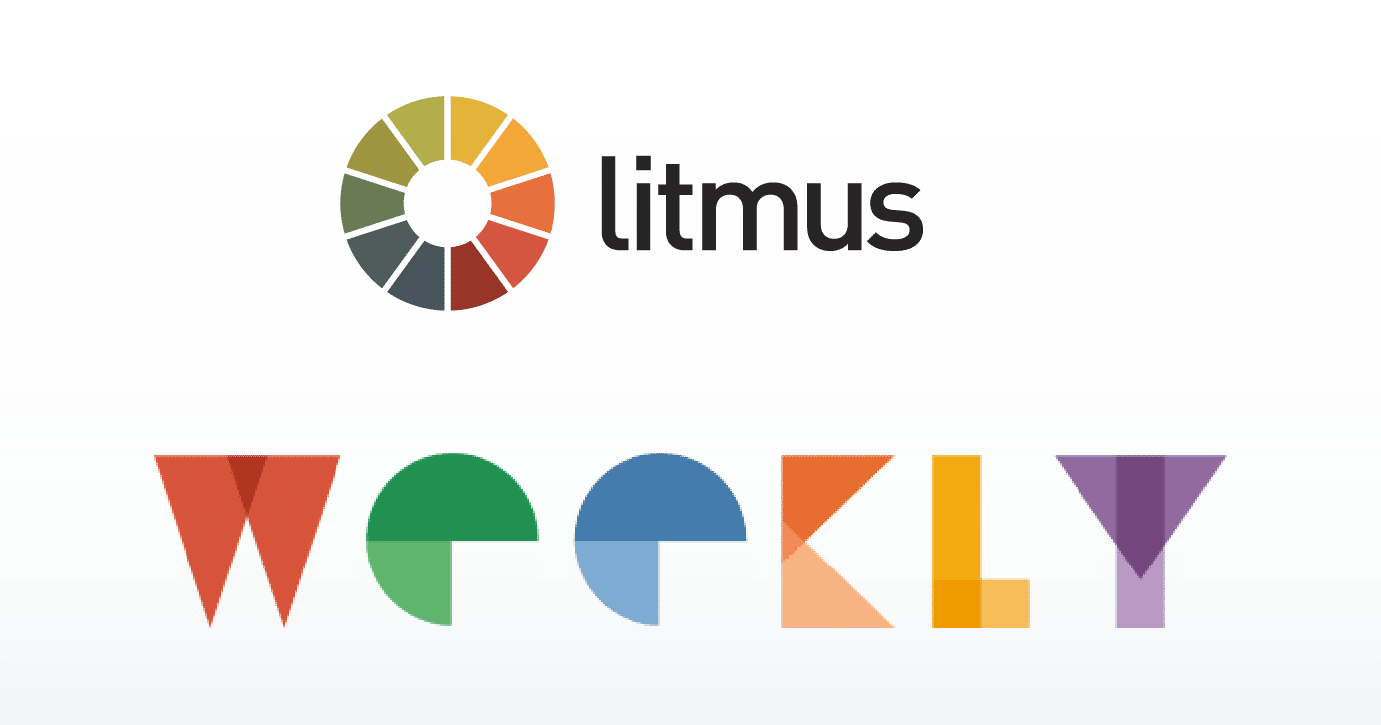 We're email marketers, designers, and developers—just like you. And yeah, we don't like spam either. So, Litmus Weekly? Totally worth your time.
So, if there's one email you subscribe to about, well, email, this is it.
Litmus Weekly is your way to stay in the email loop, but not in a boring way. It's like having a new email bestie who gets you. Not like your IRL friends who keep joking you're a spammer (unless you are, in which case, we're swiping left).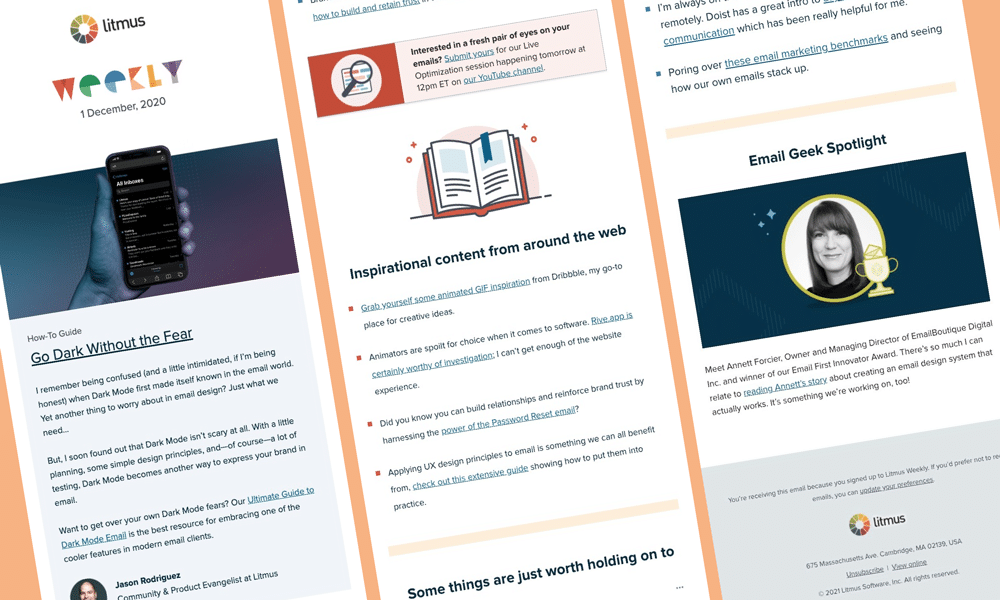 You'll get to know the Litmus team as we each share our personal take on the latest, handpicked email content and news you should know about—from both Litmus and the rest of the email world. We'll always be real with you. And email geek to email geek: It's basically our weekly confessional, love letter, rant, what-have-you. (But don't tell that to our boss.)
Hint: If you loved this copy, you'll definitely love Litmus Weekly. 😉