Save time and increase visibility into your email campaigns right where you work, with instant Litmus notifications in Slack.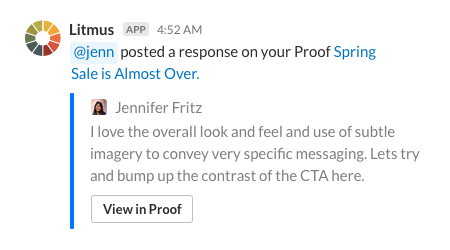 Streamline with automatic notifications
Save time with Slack channel or direct message notifications that instantly alert stakeholders when they need to take action—so you can keep your email production moving quickly.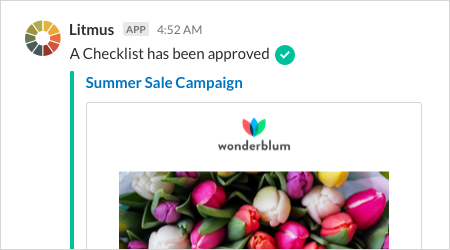 Keep stakeholders in the loop right where they work
Automatic Litmus notifications keep teammates connected to the the progress of email campaigns without having to switch between tools.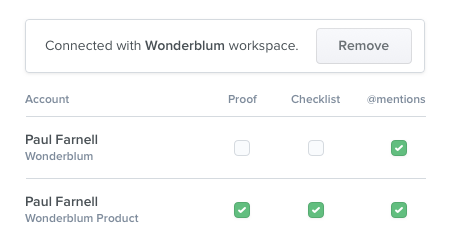 Know where your projects stand
Keep a pulse on the progress of your campaigns with Slack alerts when Litmus Tests or Proofs have been created and when Proof comments are made.