Last month, we kicked off a series on revisiting some common marketing assumptions by looking at whether marketers should use single or double opt-in signup methods. This week, we're looking at one of the most pervasive assumptions in both the web and email world:
I need to keep important content "above the fold."
What is the fold?
Whether you're brand new to digital marketing or have been around for decades (like some of us), you've likely heard of "the fold." The fold is a relic of the print news world, where newspapers are physically folded in half when shipped and displayed at newsstands around the world. Traditionally, the most important headlines and content—along with the newspaper masthead—were printed "above the fold."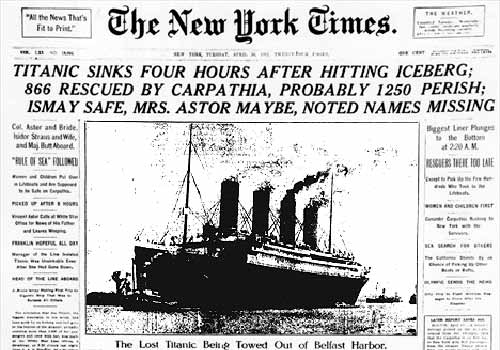 In the digital world, the concept of the fold has carried over to mean the bottom of a screen. Anything displayed on a screen without requiring a user to scroll is above the fold, while everything displayed after scrolling is below the fold.
Marketing assumptions have long held that the most important information on a web page or in an email should be displayed above the fold so that users don't need to scroll to find it. But…
Does the fold still matter?
Back in 2016, we published our own article on why it's time to say goodbye to the fold in email. Our working thesis was that people are now so used to scrolling—the result of years of computer use and mobile's dominance—that the fold doesn't really exist anymore. It's all about the scroll.
In 2021, that mostly holds up. If anything, people are more used to scrolling through content—including emails—than ever before. Apps like Instagram and TikTok have trained people's thumbs to be constantly on the move, and that behavior has carried over into web browsing and the inbox, too.
The Nielsen Norman Group, a well-known usability firm, released a study comparing scrolling and reading behavior between 2010 and 2018. They found that, while only 20% of time was spent below the fold in the past, 43% of people's time is spent below the fold more recently.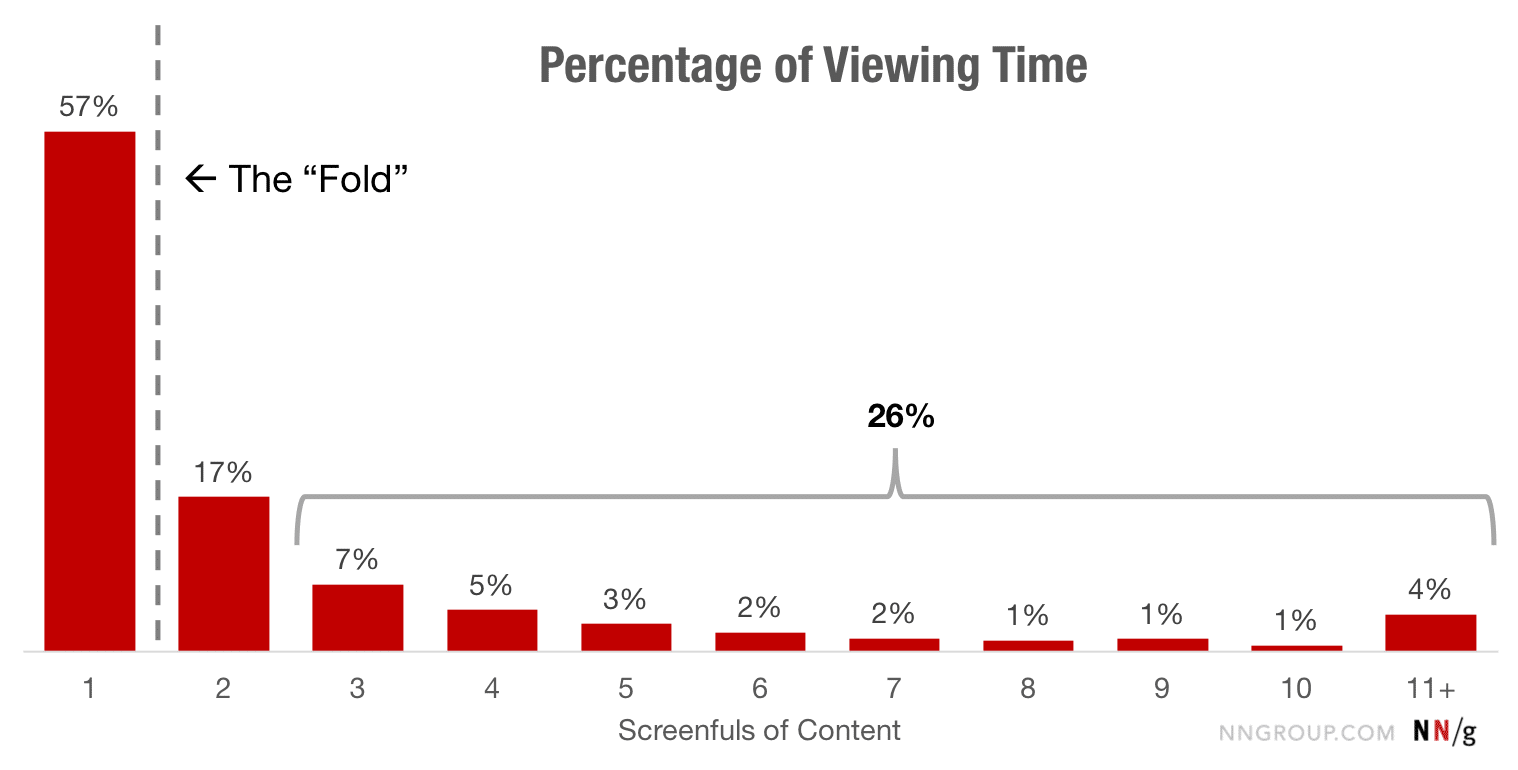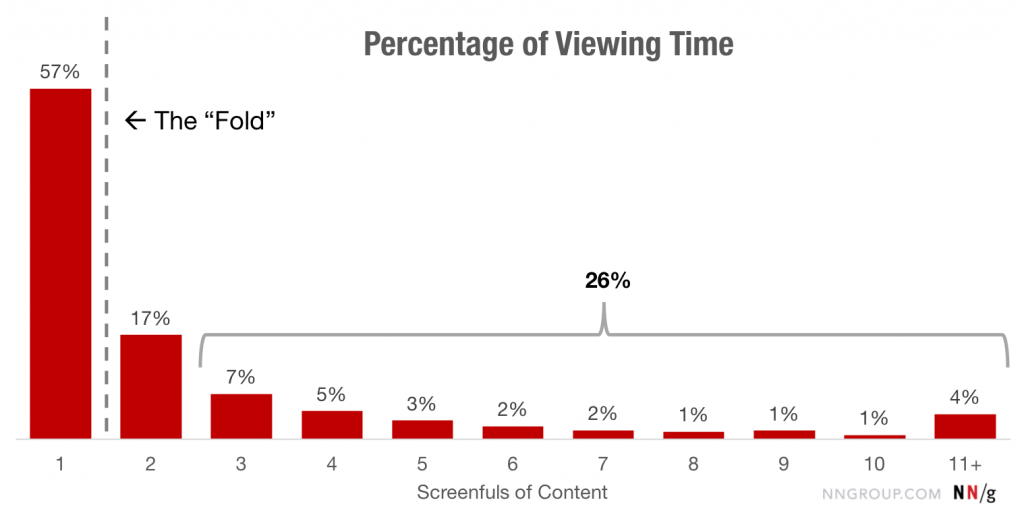 So, it seems like the data backs up the death of the fold. However, the same study makes a point of calling out the fact that people still don't scroll that much. The study essentially used long pages grouped as "screenfuls." In 2010, 80% of time was spent in the first three screenfuls of content. More recently, that has increased to 81% of time. Yep, just one percentage point more.
So, it might be more accurate to say that the fold has turned from the bottom of a screen into a few swipes of the thumb instead.
It all depends
Our current take on this longstanding marketing assumption is: It depends. Just like everything else in email marketing, huh?
The fold exists to some extent, but it's moved down below the physical constraints of our device screens. However, people still tend to spend more time higher up on a page or email. So, it makes sense to still highlight key information sooner in an email.
Although folks have gotten used to scrolling—especially with the longform email newsletter renaissance—there's no guarantee that subscribers will scroll to the bottom of your email. If your goal is to get them to take some action, put your call-to-action front and center in your email campaign. First impressions matter, so use the limited time a subscriber spends in an email to get them to do what you want.
If you are creating longer emails, there are a variety of ways to encourage subscribers to scroll all the way through, including:
Use the subject line and preview text to tease content further down in an email
Use visual indicators—like diagonal lines or even arrows—to show that people should keep scrolling
Create a strong hierarchy using headings to make scrolling and scanning content easier
But, when it comes down to it, nothing beats getting your most important message—and ask of your subscribers—in front of them first.
What do you think?
Does the fold still exist? Or are you all for longer emails that give thumbs a workout? Drop a comment below and tell us what you think about this email marketing assumption.