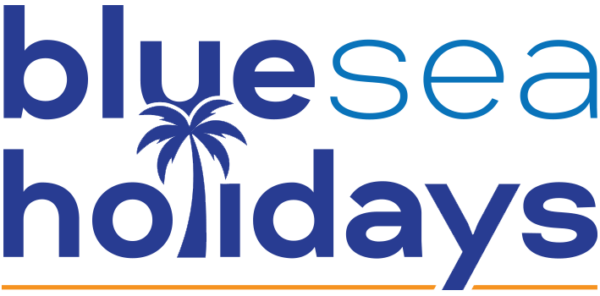 Blue Sea Holidays increased bookings by 35% with live deals
Litmus Personalize delivers results
133%
increase in unique click-through rate
16.6%
increase in gross profit
Blue Sea Holidays offer a fantastic range of holidays and hotels at the best possible price for their customers. They pride themselves on providing the latest pricing and availability to give customers the cheapest holiday deals available at that moment in time.
The Challenge
When considering booking a vacation, consumers browse many different holiday types and destinations over a prolonged period. Sending relevant, effective emails to customers to help guide them on their booking journey is a challenge.
As a small team, Blue Sea Holidays found it impossible to create enough email content for every holiday and destination, let alone build dynamic rules to add personalization. Being able to quickly and efficiently offer potential clients up-to-date, relevant recommendations in email based on their recent interests was a top priority for the team.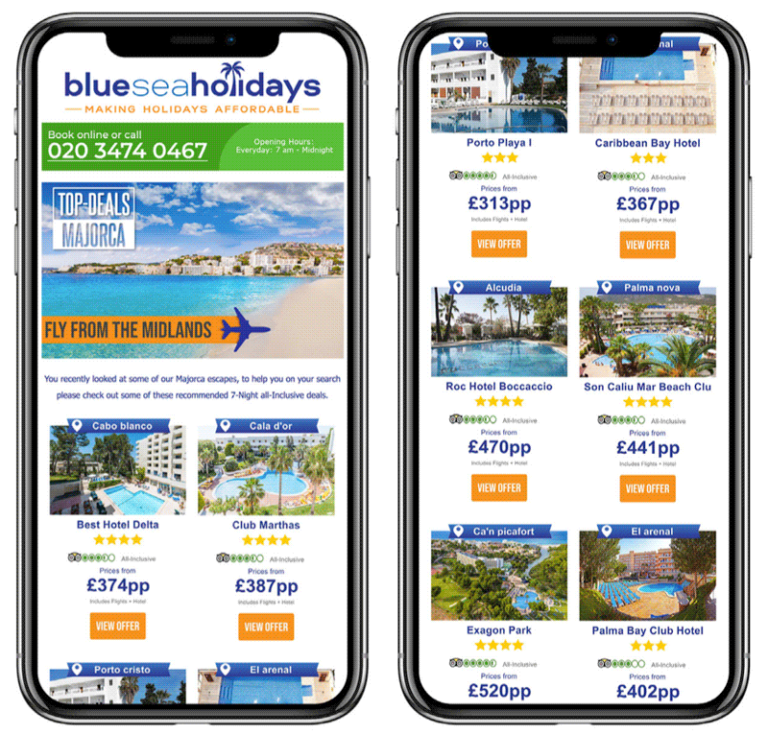 How Litmus Personalize Solved the Challenge
Using a combination of behavioral data, improved segmentation and Litmus Personalize, powered by Kickdynamic's geo-targeting capabilities, Blue Sea Holidays sent dynamic follow up emails that resonated with potential customers.
Deal content in the email was powered by the same API they use to power their website and includes data relating to previous searches for specific destinations, holiday types, and travel dates. Each email is populated with individualized content, updated with live pricing and availability at every open. Layered on top is geo-location; the deals shown take into consideration the closest airport to email open location and show deals departing from that airport.
The Results
Blue Sea Holiday saw a significant increase in open rates and click through rates, signaling that the content they were providing truly resonated with each and every traveler.
Even more impressive, they saw increases in bookings and gross profit as well as a decrease in unsubscribe rates.
266%increase in open rates
20%decrease in unsubscribe rates on live emails

"Kickdynamic has helped elevate our email content to the next level and there is much more to come. We are really pleased with our current results, the technology has made a huge difference to the number of bookings we've received from email! We're excited for what more we can achieve together going forward."