How Litmus helped Blufish speed up their email workflow—without sacrificing quality and flexibility.
Blufish, a full-service ad agency, has developed a reputation within the industry for its innovative, comprehensive, and effective marketing efforts that continue to position Blufish as one of the top-performing, mid-sized agencies in the country. They know that the secret to client happiness and long-term agency success lies in balancing the creation of custom, on-brand campaigns that meet the individual requirements of each client with the need for a scalable, efficient process that allows the team to get emails out the door, fast.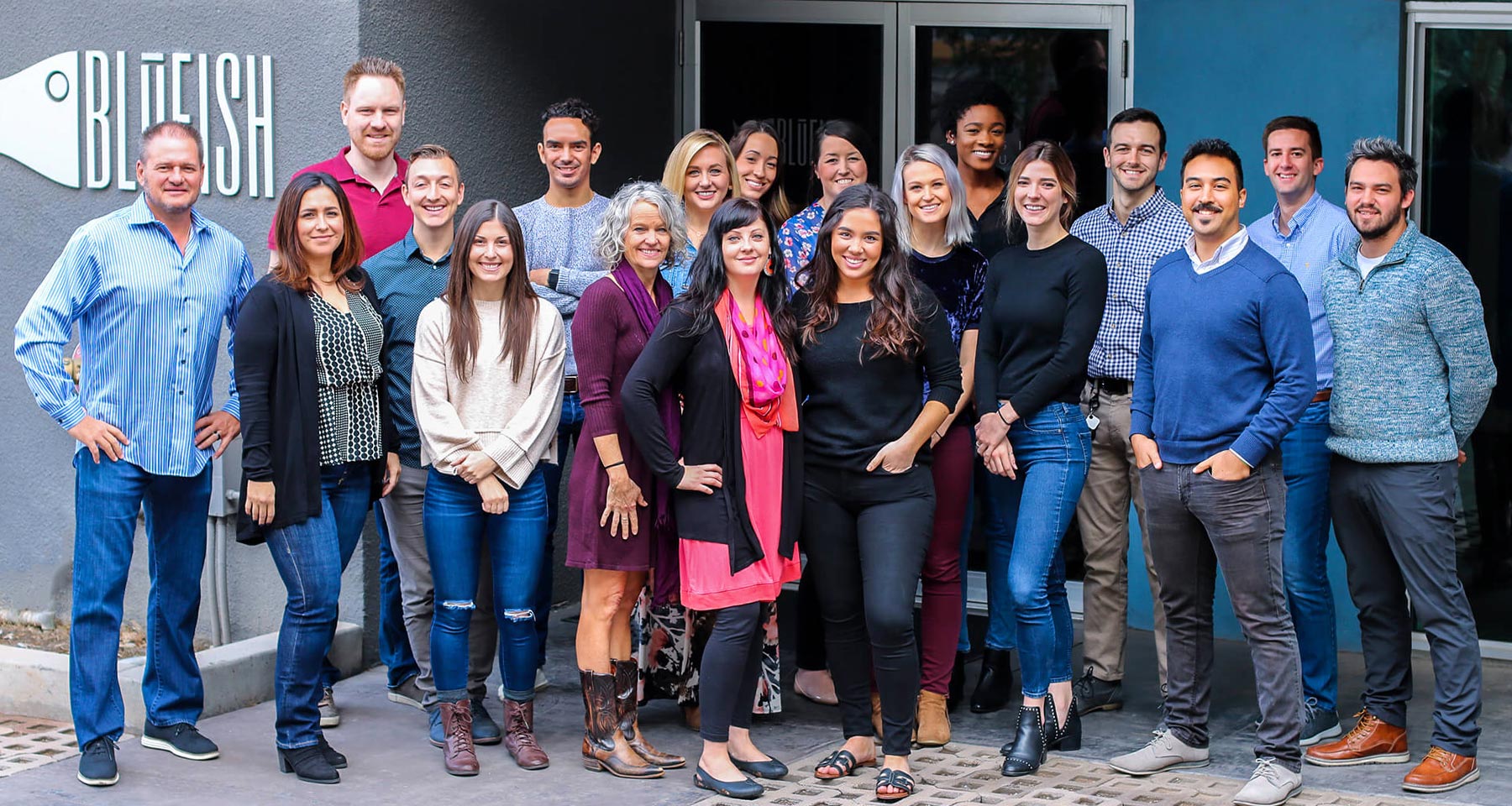 With Litmus at the core of their email creation process, Blufish was able to set up an email workflow that's perfectly designed for scale and efficiency, while at the same time keeping the flexibility clients have come to expect.
The Challenge
Blufish has built their reputation on their ability to put a custom touch on every campaign they create on behalf of their clients. As a successful, growing agency, they recognized the need for a scalable way to build personalized email campaigns that captured each brand's voice. They also needed the ability to stay agile and ensure team members could contribute to email production regardless of their level of coding knowledge. Finally, they needed to create a workflow that would let them easily send code to the variety of ESPs they work with on behalf of their clients.

"With Litmus, we can create custom emails quickly without having to start from scratch with every project. It's incredibly convenient!"
How Litmus Solved the Challenge
Seeking a partner to help them solve the challenges they faced, Blufish chose to add Litmus to their email workflow. Among other features, Litmus Builder has been a key contributing factor to their success.
The team used Builder to cultivate a complete library of reusable and customizable code snippets and partials, effectively eliminating the need to create these elements from scratch on each and every project. The user-friendly nature of the Litmus platform enabled them to easily onboard new team members, allowing them to get started on building exceptional emails faster. And, after they were done building each campaign, Blufish found it effortless to integrate the code with any of their clients' ESPs.

"The modularity of Litmus Builder with the partials and snippets makes the speed of production and the ease of flexibility way better than anything I've seen out there."
The Results
With Litmus at the core of their email creation process, Blufish was able to greatly accelerate their email production workflow without sacrificing quality and flexibility. The ability to save code partials and snippets helped reduce duplicate coding efforts and save time. They found they saved even more time and effort with the ability to easily test their code on many email clients at once and then export that code from Litmus Builder to any of their client's ESPs.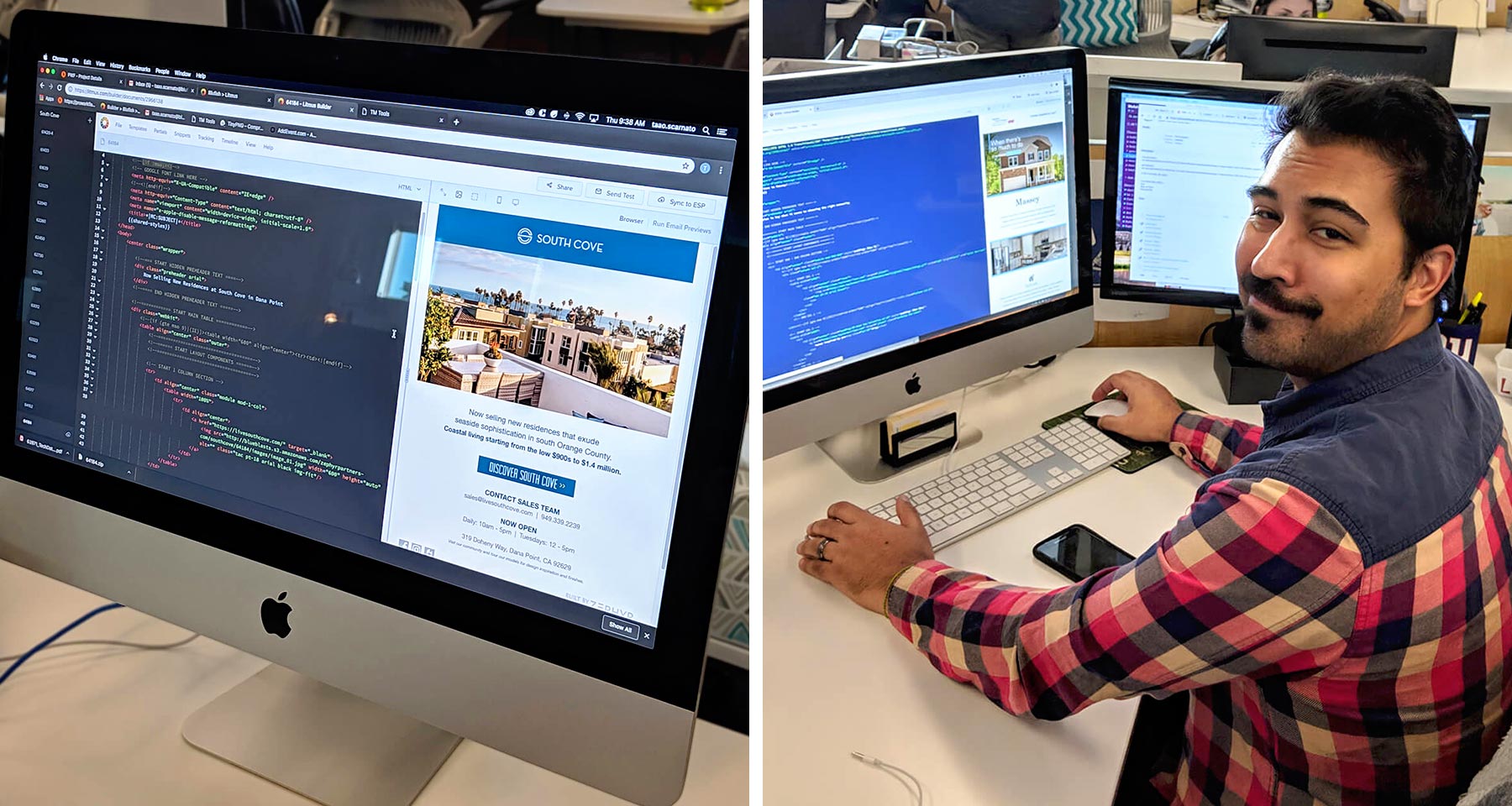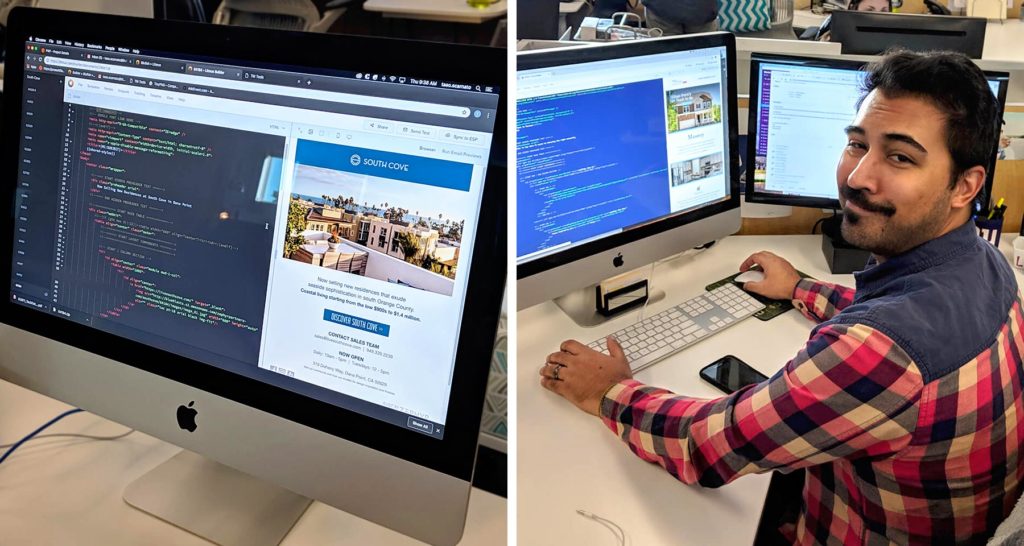 With the flexibility and scalability of Builder, they are now able to dedicate their time where it matters most: designing & customizing their clients' campaigns. They look forward to continuing a successful partnership with Litmus, and utilizing the complete Litmus solution to elevate their business.

"It used to take us anywhere from 90 minutes to two hours to build a new email from scratch. With our library of snippets and partials in Litmus, we have cut development time in half."