ByLaurenJean increased email click through rates 53% with Litmus
Lauren Jean has been working in the email industry for nearly a decade. Her passion for email marketing began when she worked for an e-commerce company, and was inspired to start her own business to help her clients craft the most successful email strategies. A self-proclaimed "email geek," Lauren Jean has created highly effective email campaigns, utilizing Litmus for testing and implementing personalization strategies with Litmus Personalize.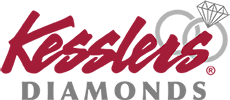 The Challenge
For e-commerce businesses like Kesslers Diamonds, once Mother's Day passes, the holiday season ultimately winds down and it becomes difficult to produce relevant campaigns to a wide audience.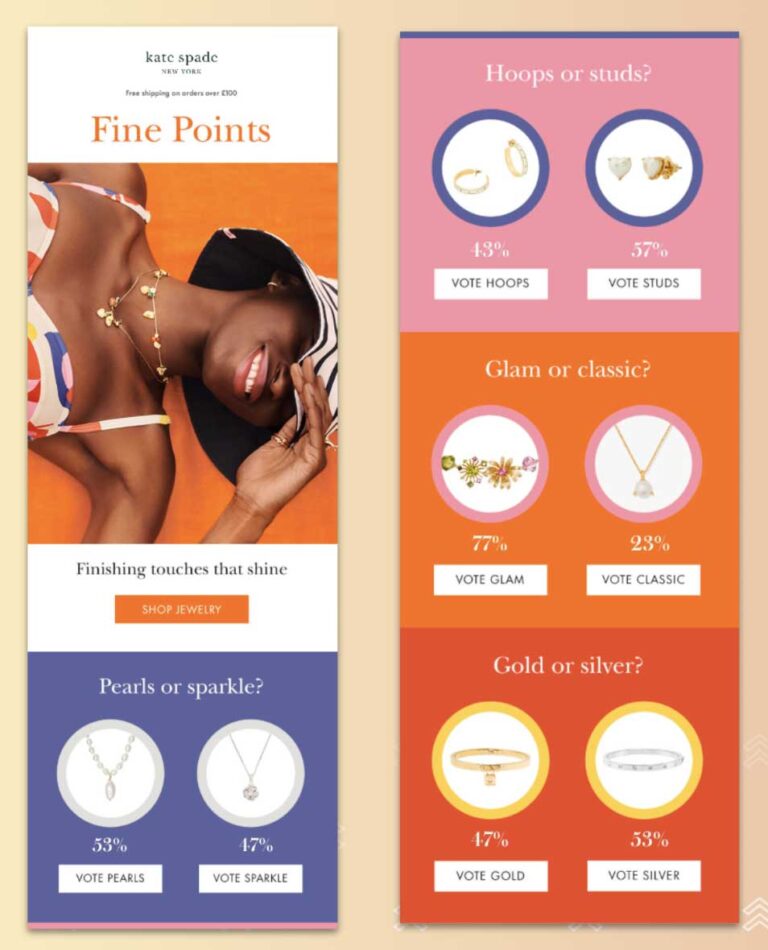 After stumbling upon Kate Spade's Live Poll example in a blog post, Lauren was inspired to incorporate polls into her client's email campaigns. She recognized that this innovative approach could boost audience engagement and provide invaluable first-party intent data, but there wasn't an effective way to do that until she came across Litmus Personalize.
"Captivating our audience outside of gift-giving seasons can be challenging. We must think outside the box, and live polls do just that. They are a creative way to interact with our entire audience within our emails and collect some first-party data at the same time."
Lauren Jean,
Email Specialist and Owner of ByLaurenJean


"We were excited to add live polls to our email strategy because we wanted to see what content resonated best to gain information for future campaigns and segmentation."

How Litmus Personalize Solved the Challenge
Lauren took advantage of a slower time in the jewelry industry and turned it into the perfect opportunity to engage with Kesslers' customers, while also learning more about their subscriber's personal preferences.
In June, they launched a campaign called the Diamond Cut Showdown, which offered their subscribers the chance to vote on their favorite cuts of diamonds. The campaign offered two different styles of diamonds that went head to head and continued through a total of six different styles, like a tournament bracket.
Rather than launching the campaign to their entire audience, Lauren A/B tested the poll campaign against a control email with a regular "learn more" CTA that drove traffic to the website to see which email had higher click through rates.
"We conducted a series of A/B tests featuring Live Polls, and the outcomes were remarkably consistent—the live poll always outperformed! Because of the consistent performance of Live Polls, we have been able to roll out the Diamond Cut Showdown across the entire email list and gain valuable information about our subscribers' preferences."
Lauren Jean,
Email Specialist and Owner of ByLaurenJean

The Results
Lauren hypothesized that the email with the option to vote would have better engagement—and she was right. The live poll email variation had a 53% higher click through rate than the email without the poll.
The Live Poll data is essential in helping Lauren segment future campaigns. Now that they know their subscriber's preferences they can create dynamic emails that populate the customer's preference when there are various diamond shapes to showcase.
Lauren noted that Litmus Personalize was "a huge puzzle piece of effective email marketing" in her case study about Kesslers (which we highly recommend checking out).
Additionally, Lauren has leveraged store locator analytics to pinpoint where customers are opening their emails and easily direct them to nearby stores. For engagement rings and other pieces of custom jewelry that aren't typically purchased online, this is especially helpful.
Lauren has also used used Litmus Personalize to automatically incorporate Instagram feeds in emails to run giveaway campaigns, as well as Personalized Images to show their customers they know them.
When it comes to personalization, Lauren's favorite advice is to creatively collect data without being intrusive. People often enjoy sharing their opinions, even in subtle ways.
Want to learn more? Check out Lauren's full case study and the results about her client Kesslers Diamonds here.