How Digital Additive achieves a 99.7% email accuracy rate with Litmus & Salesforce Marketing Cloud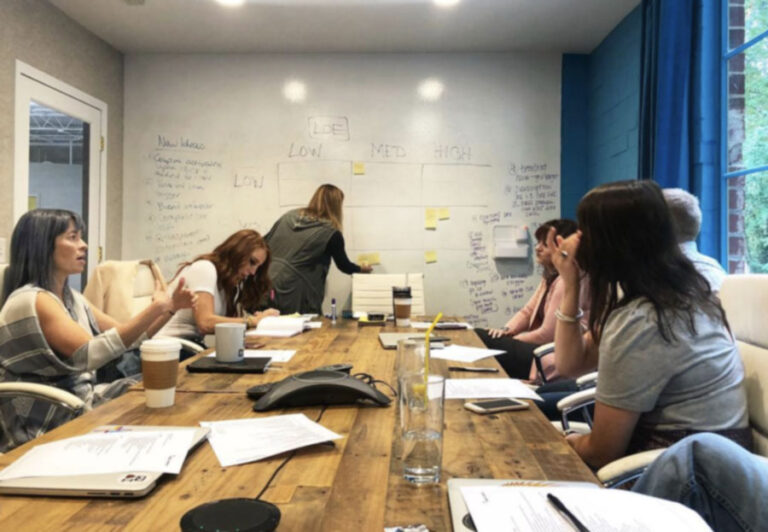 Digital Additive is a strategic digital agency that specializes in helping their clients—including large Enterprise brands like Nordstrom and Revlon—craft data-driven, personalized experiences with Salesforce Marketing Cloud. For more than a decade, they've worked hard to be true and reliable partners to each and every client by helping them craft effective marketing strategies. Across the board, email is essential to helping their clients unlock the value and power of the data and create experiences that truly resonate with subscribers and advance their customer journey.
The Challenge
The team of 50+ strategists at Digital Additive are dedicated to partnering with their clients to help them use data in the smartest way possible. They recognize that email is one of the best channels for harnessing the power of data, and that when it comes to email marketing every detail matters. Emails that are sent with errors lead to a poor customer experience, hampering the ROI potential for their client's campaigns and limiting the power of the data they're using to craft informed email experiences. Email errors also erode the trust Digital Additive's clients have in their team.
On an annual basis, Digital Additive helps their clients execute email campaigns that reach billions of inboxes each year. That sort of send volume increases the risk of costly email errors.
Since manually previewing and testing all elements of each email is time-consuming and impractical, the Digital Additive team recognized that they needed to be able to do thorough testing at scale to ensure any issues were efficiently addressed before emails were sent.
The team also knew that their ideal email optimization solution would need to integrate seamlessly with Salesforce Marketing Cloud so they could build and test emails without the hassle and delay of switching between tools. Furthermore, given the number of clients they partner with, they also require secure environments for each client where they can ensure every stakeholder has the right level of access.

"Our focus has always been on helping our clients take data and create personalized, relevant customer experiences. Email is one of the most powerful channels to accomplish this goal, but emails that reach the inbox with errors—or not at all—negatively impacts the customer journey and ability to make the best use of data."
How Litmus Solved the Challenge
From the day Digital Additive was established over a decade ago, they've relied on Litmus to help them easily build and thoroughly test emails for their clients. They can send with confidence, maximize ROI, and drive business results to help their clients achieve their goals.
First, they create subaccounts or individual, secure Litmus environments for each client. Digital Additive team members are assigned only to the subaccounts which they work with, giving them streamlined access to their portfolio. Client stakeholders are also assigned to each individual subaccount, providing secured access to their emails.
Though the email creation process differs for each team member and client, Digital Additive helps create a powerful email design system of reusable code modules and templates in Litmus as a first step. They instantly preview the modules and templates across all of the email clients and devices so they can catch and fix issues early — streamlining the process for their clients to improve efficiency.
Once the core email assets are created, emails are primarily built out in Salesforce Marketing Cloud. They utilize data to inform content strategies and use Litmus Extension and Litmus Email Previews integration within Salesforce Marketing Cloud to test emails across multiple email clients, browsers, and devices—including those with responsive templates and dynamic, personalized content. They ensure they're testing on the email clients and devices that matter most by easily customizing the email client testing settings in each client's individual subaccount.
Every finished email is run through Litmus. From ensuring emails are accessible to checking key email previews across multiple devices to ensuring every email makes the best first impressions and more. The Litmus Test helps the team catch and fix any final pre-send issues that could negatively impact the customer experience and reduce email effectiveness. Even though templates and code modules were pre-tested, the team at Digital Additive understands that email clients and devices change constantly. Once final testing is complete, they share the results with their client for full transparency. Emails don't go out the door until they're tested with Litmus so the team at Digital Additive—and their clients—can send with confidence.

"The reason that we have used Litmus from day one is that email is one of the most ubiquitous channels but the details matter. Every email we send out is tested in Litmus before it's sent, giving us the confidence that every email will build trust with our clients and help drive business results for them. There's no way we could manually test emails without Litmus."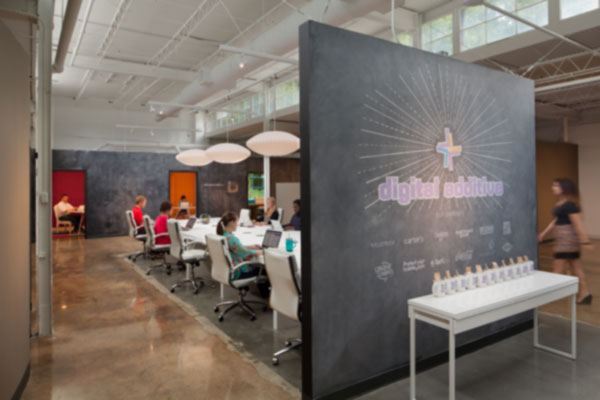 The Results
Litmus has helped Digital Additive be the best possible partners to their clients. They're able to create data-informed email communications that will help their clients reach and achieve their business goals. With Litmus, they've consistently maintained a 99.7% email accuracy rate, instilling confidence in all stakeholders that every email will create the best possible customer experience and drive results.

"Litmus is essential when it comes to creating effective, error-free emails that build trust and drive results. We are able to create true email design systems for our clients and streamline the email QA process, giving us time back to ideate and innovate."