Holland & Barret increased revenue by 801% with advanced location & language targeting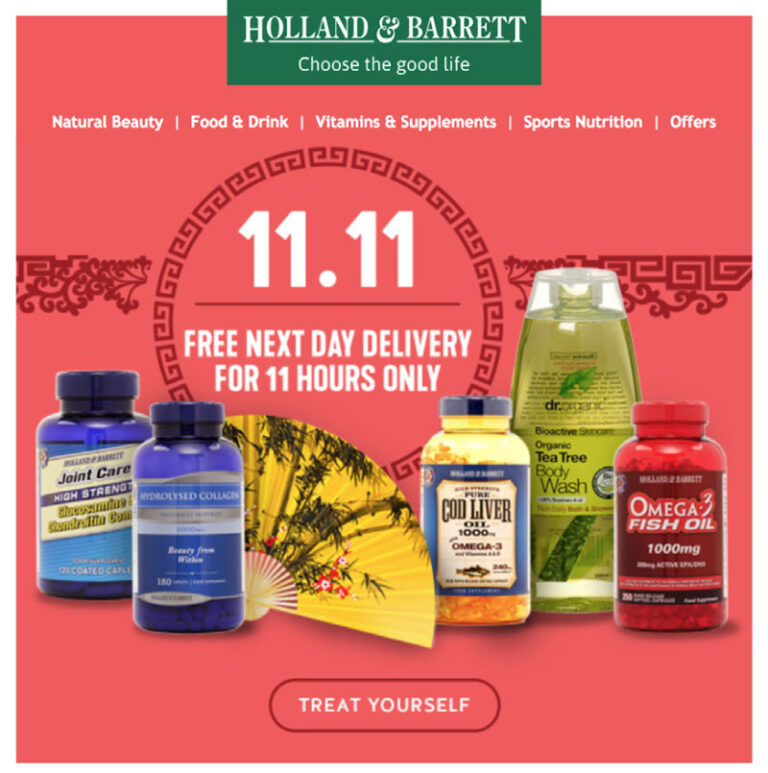 The Challenge
Singles day is China's annual 24 hour event based around an "anti-Valentine's" celebration for single people. In 2018, shoppers spent more than $25 billion, smashing previous records and making it four times bigger than Black Friday and Cyber Monday. Holland & Barret, the UK's leading health & wellbeing retailer, saw an opportunity to deliver personalized deals during this annual event.
How Litmus Personalize Solved the Challenge
By using Litmus Personalize, powered by Kickdynamic technology, Holland & Barrett were able to target recipients that were opening the email in China and/or had Mandarin or Cantonese as a browser language setting. This allowed better targeting and increased the number of recipients they could target with the offer leading to explosive results.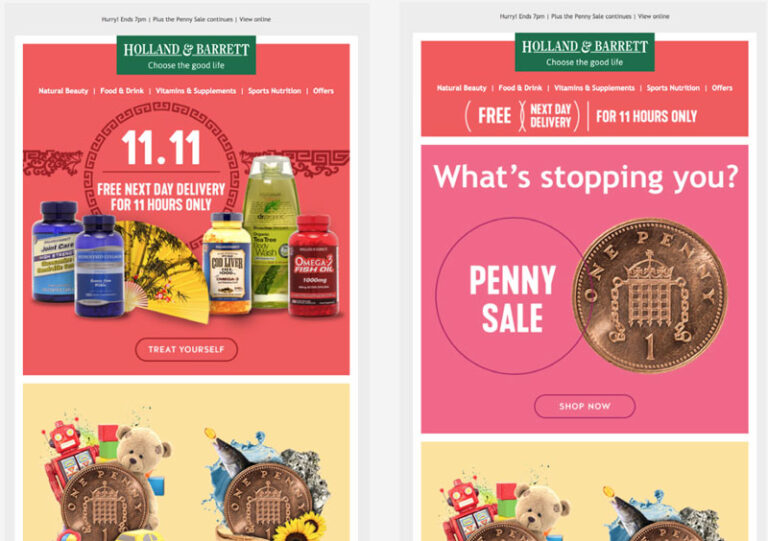 The Results
By ensuring that the right people saw the limited offer, Holland & Barrett's click through rate was 2x higher than previous campaigns using a standard banner.
What's more, they saw an 801% uplift in revenue. This huge increase was a result of showing the correct recipients highly relevant and targeted content.
100%increase in click through rate (CTR)

"Using Litmus Personalize, powered by Kickdynamic, allowed us to target customers with Mandarin or Cantonese language settings or those who opened the email in China with the relevant Singles Day banner. As many UK customers aren't aware of China's Singles Day, it felt irrelevant to show them this information and the performance of our email reflected this."