Pond Planet increased click through rates by 61% with live, relevant email content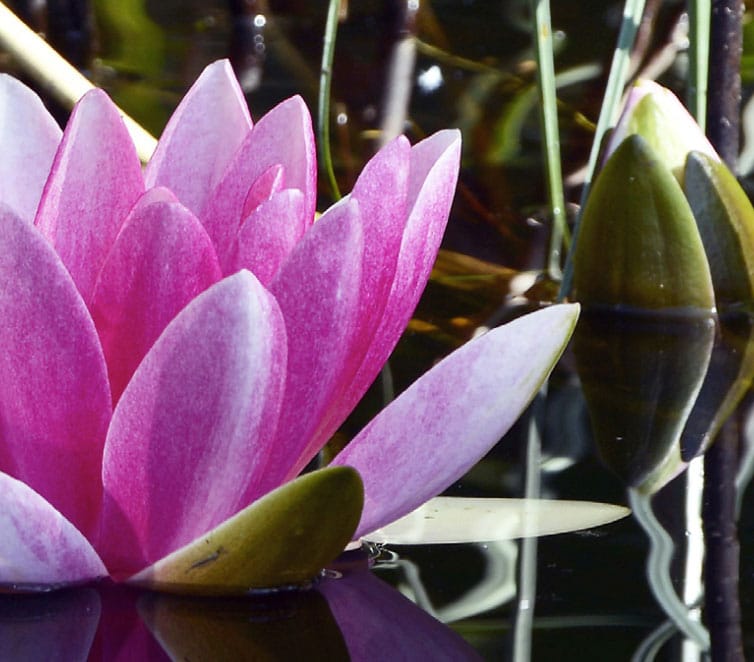 The Challenge
Pond Planet wanted to enhance their emails and increase engagement and revenue. They were looking for ways to stand out of the inbox above their competitors through the use of live, engaging, and hyper relevant content.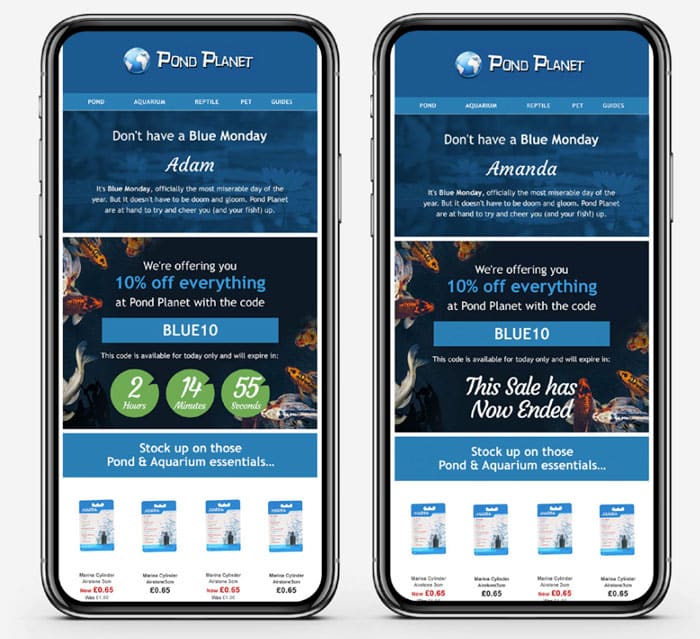 How Litmus Personalize Solved the Challenge
Pond Planet turned to Litmus Personalize, powered by Kickdynamic to increase their email program click through and conversion rates.
First, Pond Planet replaced static social content with live social feeds to ensure the content featured in their welcome series is as relevant as possible to new subscribers. They also feature calls to actions that are tailored to the device used to open the email.
To add extra touches of personalized & relevant content, they feature banner images that can update depending on the time of day the email is opened or pull in unique subscriber names.
To drive urgency, Pond Planet strategically added live on-brand countdown timers to personalized offer emails. Once the countdown has expired, they are swapped out automatically with messaging to let the customer know the sale has ended.
These strategies require a one time set up and can be used across multiple campaigns with varying goals. Using Litmus Personalize, powered by Kickdynamic's open time technology, the content will automatically update live at every open, saving huge time and resources.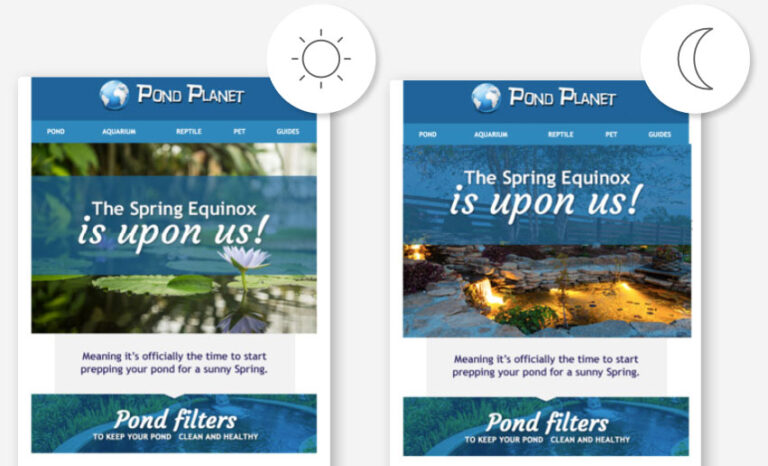 The Results
Pond Planet was able to bring their email content to life and boost relevancy with advanced, yet easy to configure, personalization solutions from Litmus Personalize, powered by Kickdynamic. They were able to create individualized subscriber experiences at scale so every subscriber has the best experience.
61%increase in click through rates
14.5%increase in conversion

"Since signing up for Kickdynamic via Visualsoft, our email content has been brought to life through advanced personalization and relevancy. Our emails can now utilize all the data and insights gathered, to showcase the right products to our subscribers, true one-to-one marketing. We're now more confident than ever that our subscribers are having truly customized email marketing experiences."