PrettyLittleThing generated a 38% increase in CTR by personalizing birthday emails with date/time rules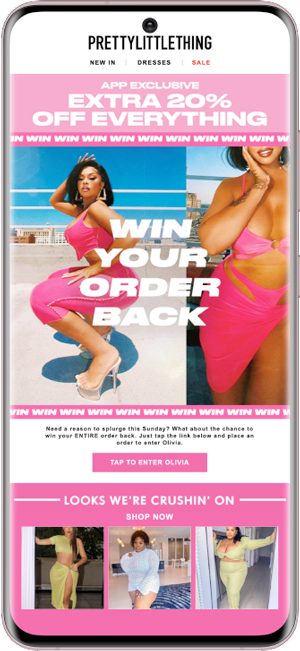 The Challenge
PrettyLittleThing's Birthday email is an important email for the business but also provides valuable content and creates a positive customer connection. Sending customers an email on or around their birthday strengthens brand-consumer relations and provides a great opportunity for the customer to convert.
However, birthday emails need to be kept up-to-date which can be labor-intensive. Any content updates require the scheduled email to be paused, the HTML updated, tested, restarted and any customers missed during the pause need to be sent the email manually. For a busy team, this is a big commitment.
How Litmus Personalize, powered by Kickdynamic, Solved the Challenge
To maximize efficiency, PrettyLittleThing uses Kickdynamic's date/time rules to automatically show the correct star sign content based on the date of opening. The whole program is set up once and automatically updates – it's also very easy to update the content at any point. They simply update the rule with new content and the HTML will update without ever needing to press pause!
The Results
+38 increase in click-through rate.