TM Lewin increased click through rate by 116% with social signals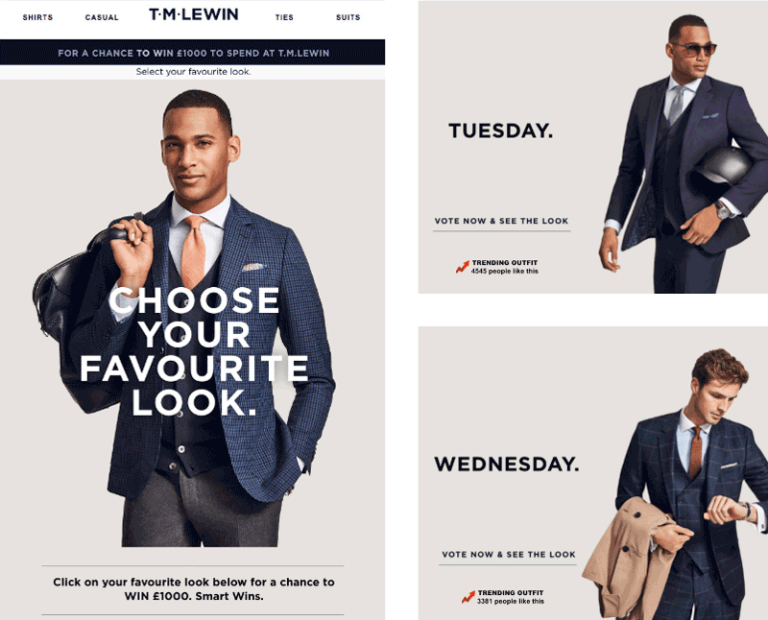 The Challenge
T.M. Lewin needed to create an eye-catching, engaging campaign to launch their 'Because Every Day is Different' initiative. Each day of the week had a different look and recipients were asked to choose their favorite look for a chance to win £1000.
How Litmus Personalize Solved the Challenge
TM Lewin used live polling to harness the power of social signaling and boost email engagement and revenue. Once each look had over 100 clicks, a trending message appeared alongside the live number of clicks, which was updated at every open. Tailored follow-up emails were sent to each voter showcasing their favorite look's products, directing them to shop the collection.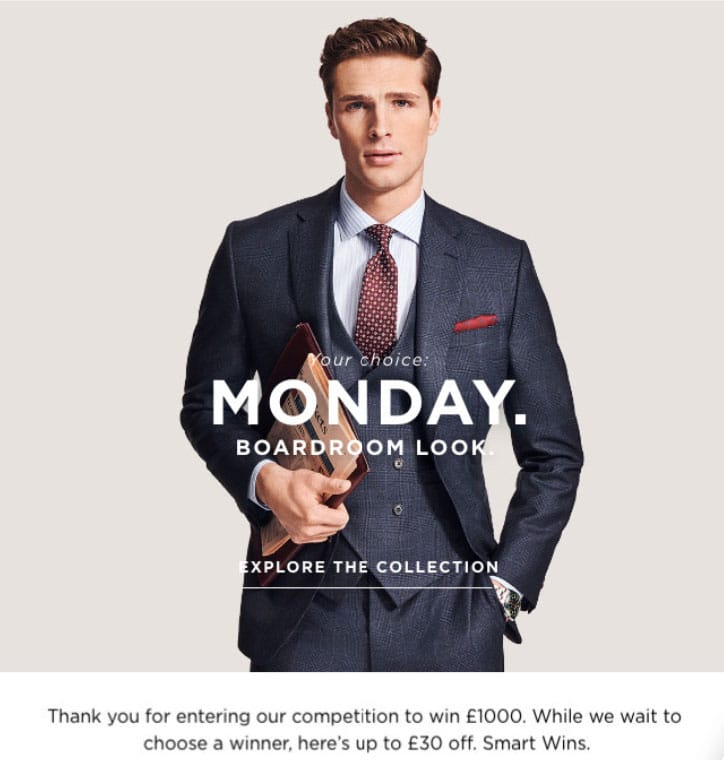 The Results
The live vote had over 20,000 clicks, with the second highest number of clicks on the last look – proving engaging content gets recipients scrolling!
3xmore competition entries

"We wanted this campaign to stand out and grab our customers' attention. The messaging and the trending content with social signals in the email launched our brand campaign with a bang. The response was phenomenal in terms of driving engagement with our customer base. The results were strong and this campaign received recognition from within the business and industry peers."