With Litmus, Trendline Interactive reduces their testing time while keeping their email error rate at almost zero.
Litmus Delivers Results
99.63%
email accuracy rate
Trendline Interactive, a full-service email marketing agency, produces over 500 email campaigns for their clients each month. The team utilizes Litmus to accelerate their email creation and testing processes—and to keep error rates close to zero.

The Challenge
Trendline Interactive and its clients have high expectations for the quality of their emails. That's why email testing and quality assurance (QA) play a crucial role in the agency's email workflow. Every single email must pass a rigorous QA process, where the team checks everything from content and spelling to tracking codes, links, images, and whether the email renders correctly in different environments. While this step is crucial to guarantee email quality, it's also a time-intensive one. Streamlining the QA process while maintaining low error rates is a key challenge for Molly Privratsky, VP of Email Operations and head of the QA team at Trendline Interactive.

"Without Litmus, our quality assurance process would easily take twice as long."
How Litmus Solved the Challenge
Litmus Email Analytics enables Trendline Interactive to better understand which email apps and devices their clients' subscribers use to read email—and that helps set priorities for email development and troubleshooting. With clear insights into which email environments matter most to the target audience, the team can focus their optimization efforts on the most critical email clients, and spend less time on those that aren't relevant to the client's subscriber base.
With Litmus, Trendline Interactive also automates large portions of their testing efforts to reduce overall testing times. Litmus Email Previews allow the team to test their designs in all popular email clients and devices and make sure they look great everywhere, without having to manually check a large set of test accounts on individual devices.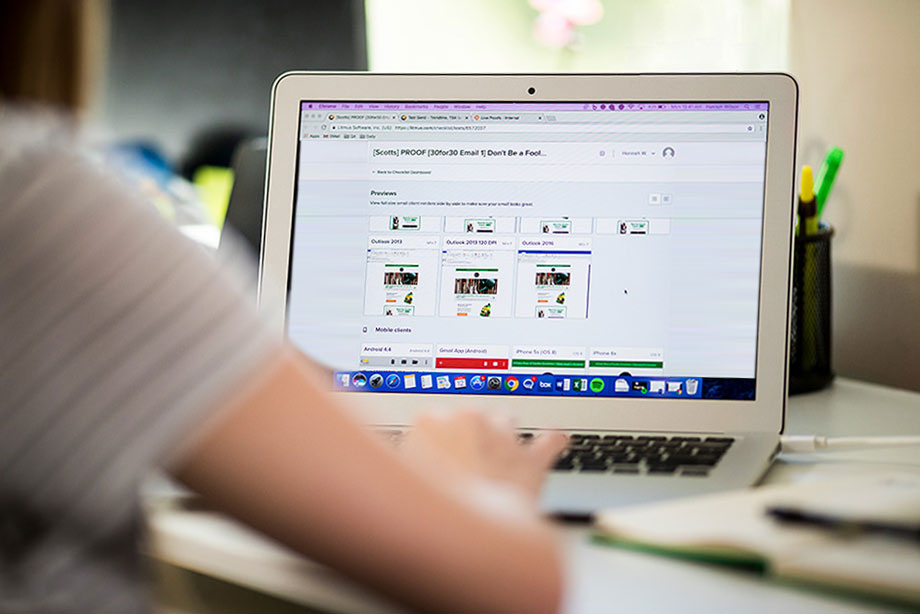 "Litmus takes away a lot of manual effort—and significantly reduces the risk of human error."
The Results
With Litmus at the core of Trendline Interactive's email testing process, the team improved both the efficiency and reliability of its quality assurance process. By automating the otherwise tedious and error-prone design testing stage, Trendline Interactive's QA team tests emails faster, but also keeps error-rates close to zero.
In 2016, 99.63% of all emails sent by Trendline Interactive were error-free, a fantastic result for both the agency and its clients.