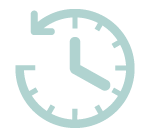 Litmus empowers Zendesk to build and test emails in parallel – saving 3 hours per email.
Zendesk is a CRM company known for building support, sales, and customer engagement software designed to help more than 150,000 businesses around the world foster better customer relationships. Zendesk strives to be "humblident" (humble and confident), innovative, approachable, and inviting as they provide services to their customers—and they rely on the power of email to maintain successful customer relationships.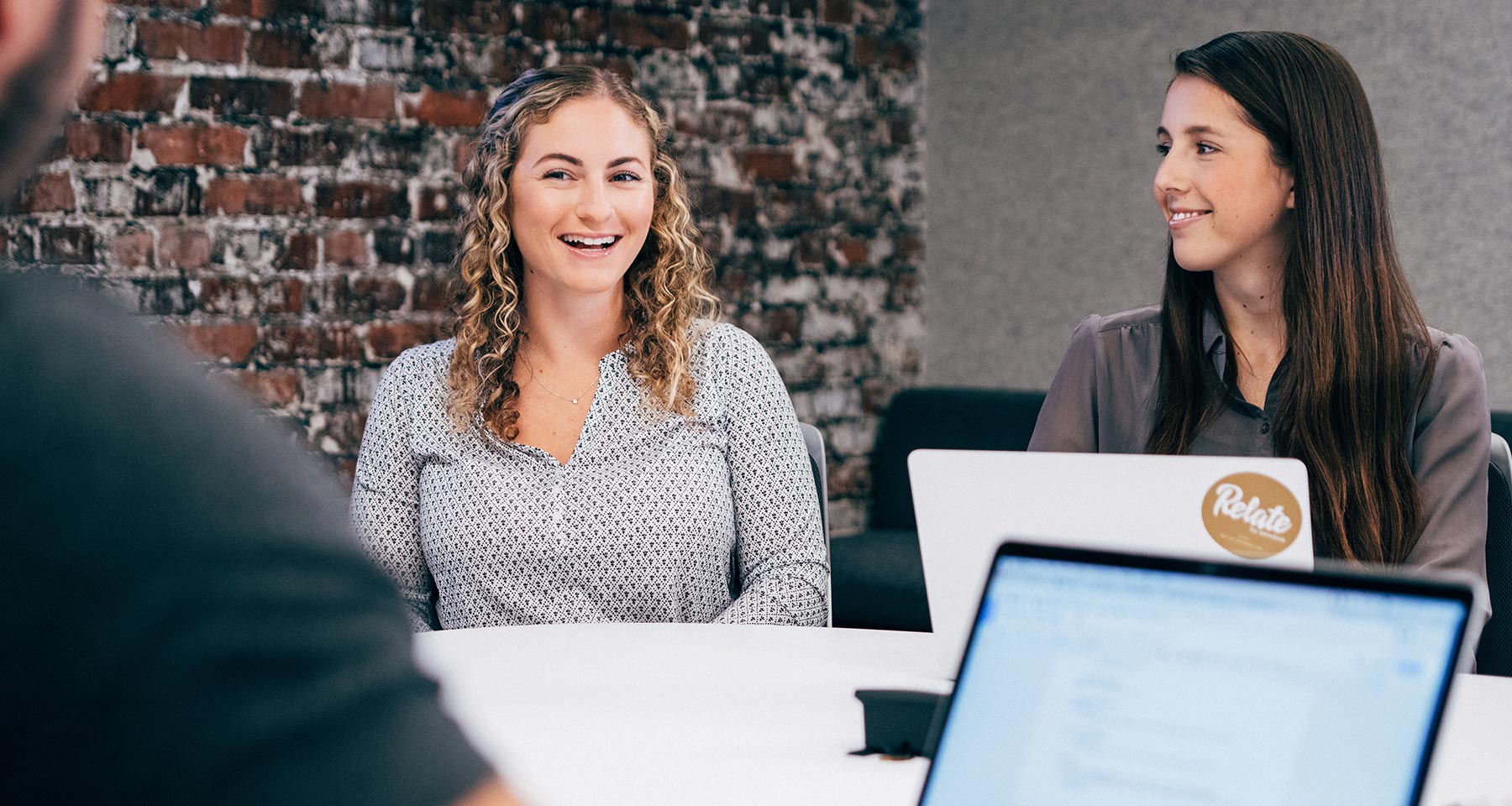 The Challenge
As a global company, Zendesk's email team strives to create the best possible experience for subscribers of all locales in their native language. After sending more than 500,000 emails in just six months, and feeling the strain of a tedious approval process, they knew they needed a better way to create, review, and approve emails as a team at scale.
Zendesk uses Oracle Eloqua to build emails. Once an email is built, it needs to be reviewed with an average of 7+ stakeholders and translated into up to 12 different languages before it goes into final pre-send testing. Their review process included a lot of separate comments, updates, and changes from individual stakeholders leading to an increased number of review cycles.
Because extra review cycles delay production, they needed to be sure their emails were as error free as possible before they were sent to the reviewers, but switching between systems to test as they built was time-consuming. They also knew there was a better way to collaborate than manually sending test emails across their team.

We were spending so much time sending tests to ourselves. Sometimes there would be a two hour delay between when we'd send the test email and when it was received. Then we'd spend more time forwarding test emails across stakeholders, translating it into 12 different languages, aggregating feedback, making changes, and finally gaining approval. I knew Litmus' Enterprise plan would let us work efficiently and collaboratively.
How Litmus Solved the Challenge
Zendesk knew they needed a robust platform that seamlessly integrated with their ESP while providing a centralized system for gathering feedback and gaining final email approval. They chose to partner with Litmus to build, test, and collaborate on emails more efficiently.
Litmus' integration within Oracle Eloqua transformed Zendesk's email production process, letting them test right as they build so they can be confident their emails are ready to be reviewed by all stakeholders.
Once emails are built, Litmus Proof lets every member of the team, regardless of location, provide feedback in one consolidated place. The ability to see one another's feedback means they can work more collaboratively and have fewer review cycles. After an email is approved, they use the automated pre-send checks in Litmus Test to thoroughly test so they can send with confidence.
Throughout it all, they rely on their trusted Litmus Account Manager and the Litmus Customer Support team to make sure they're getting the most out of the solution and continuously improving their email workflow.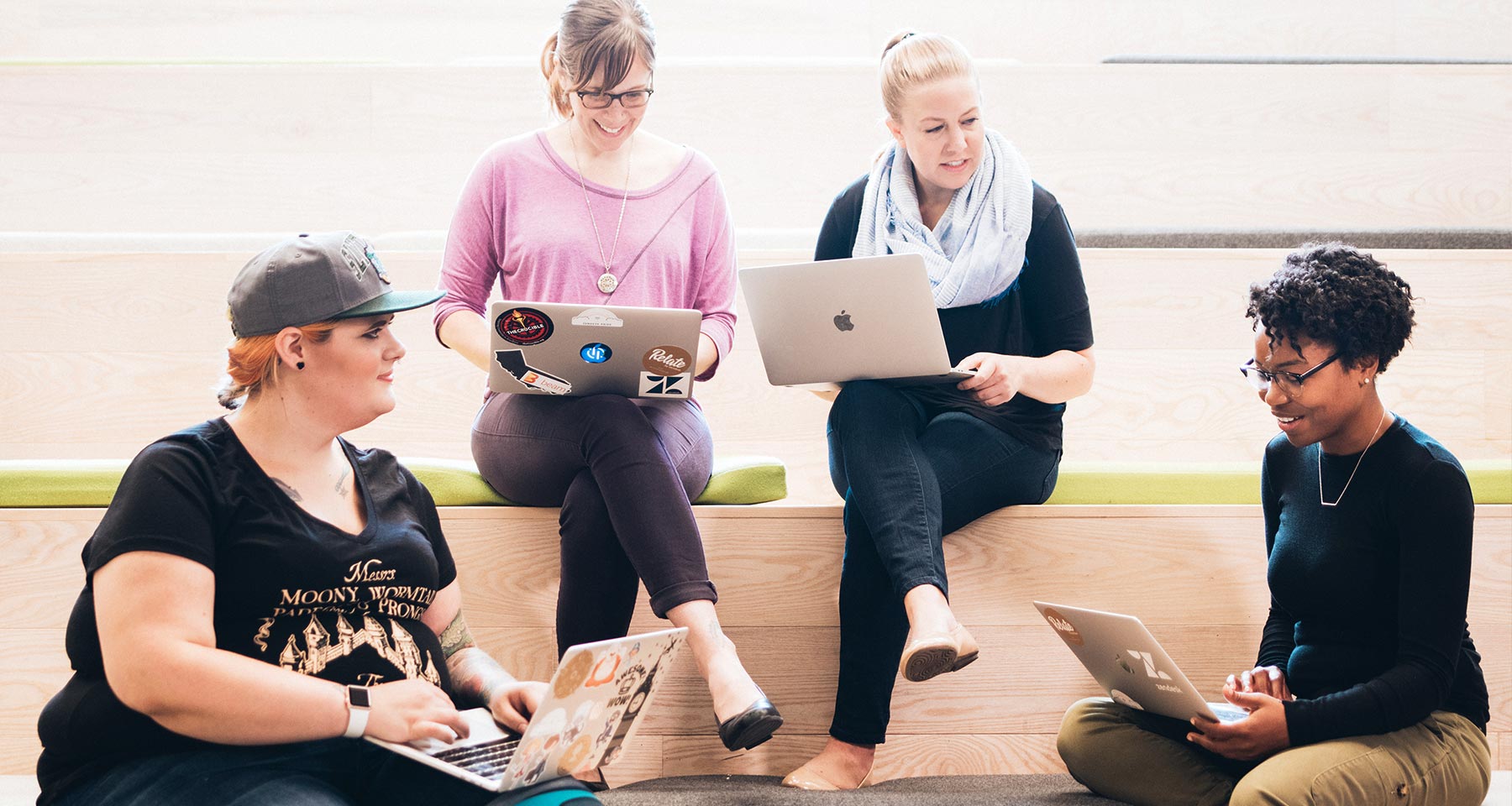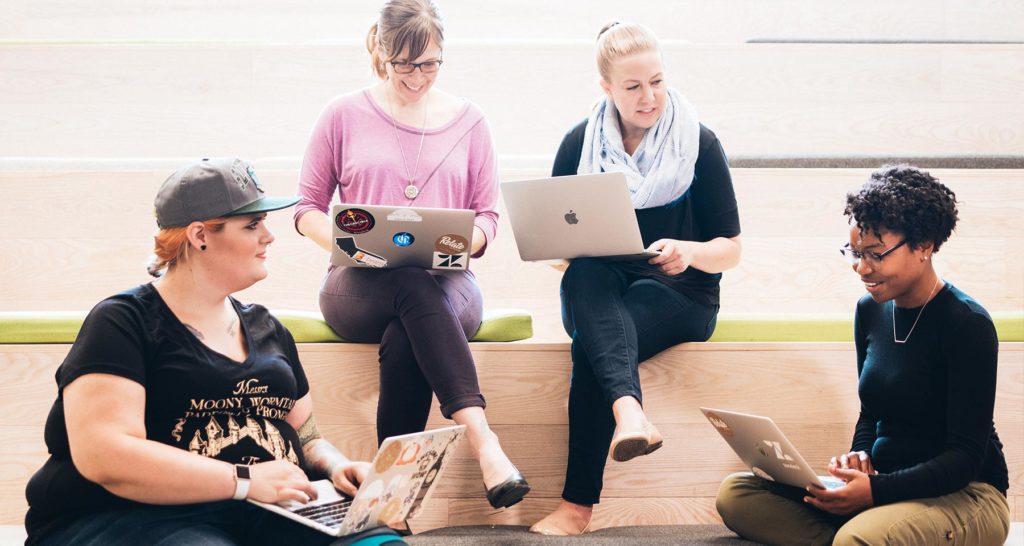 Litmus has totally changed the way that we work at Zendesk. From the product to the customer service, you can feel that the whole company cares about making your email program better.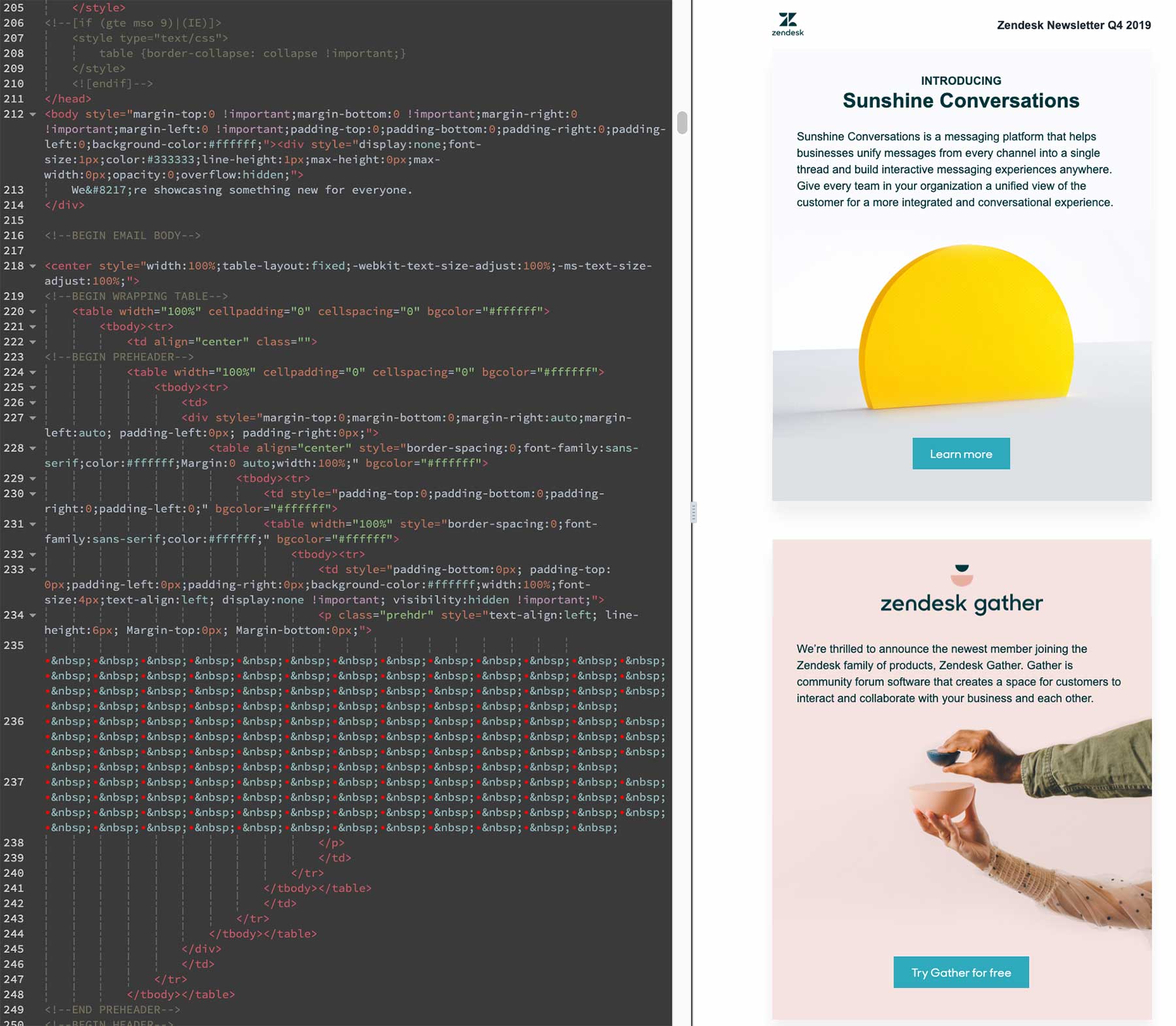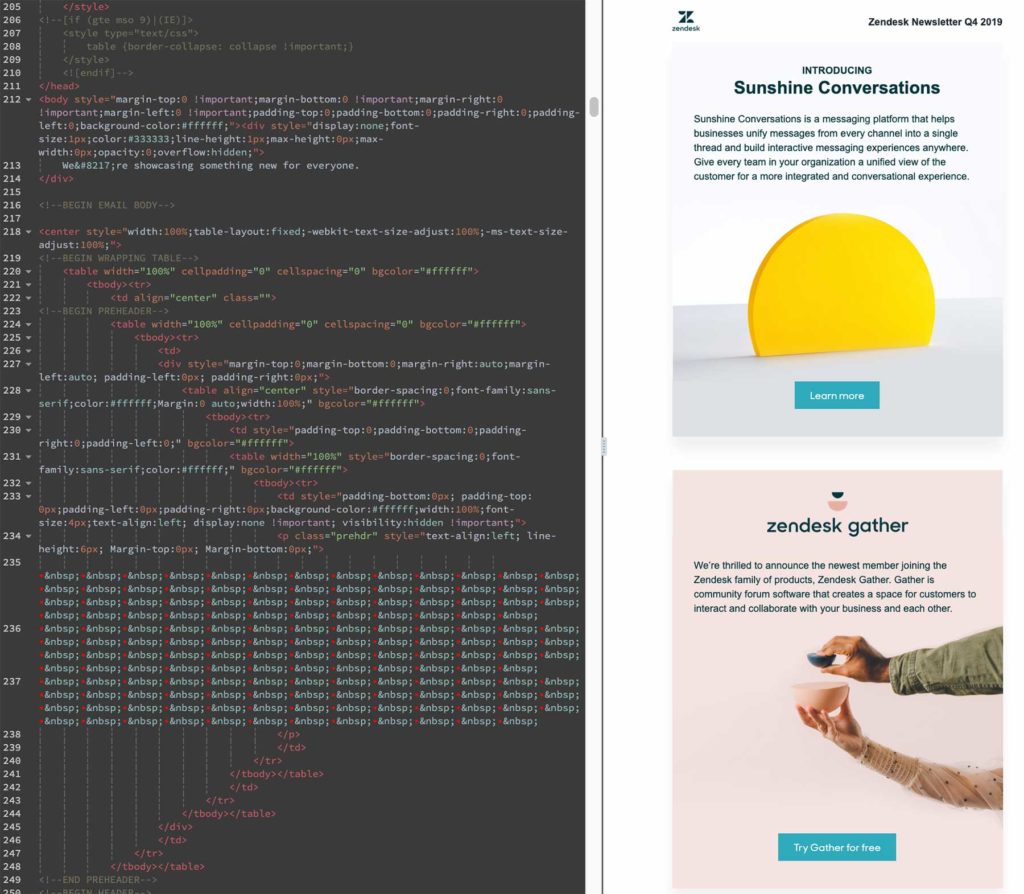 The Results
Zendesk has transformed their email production process with Litmus. They can preview emails as they build with Litmus' Oracle Eloqua ESP integration, saving time and giving them the confidence they need to review and approve them with their broader marketing team.
Litmus Proof and Litmus Test make it easier for the global team at Zendesk to review, approve, and thoroughly test each email so they can provide exceptional experiences for every subscriber.

The Litmus Eloqua integration allows us to test emails as we build, saving us 3 hours per email.