Build the perfect email
Build better emails faster with Litmus Builder, the web-based editor built specifically for email.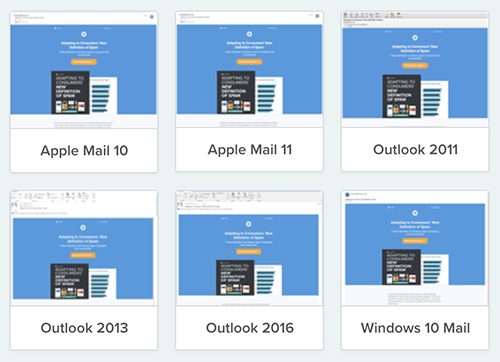 Preview your email as you code
Get previews of your email in popular email clients while you're building. Every change you make updates your previews in real time, so you can build, test, and troubleshoot your email campaigns faster than ever before.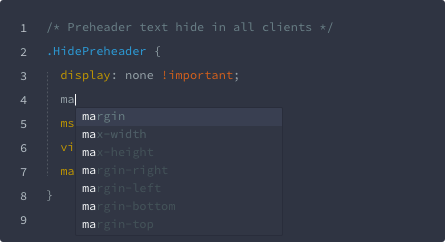 Increase productivity and reduce manual errors
Import HTML code directly from Dropbox, Google Drive, or OneDrive in a single click. Plus, utilize autocompletion support for CSS and images and connections with email service providers to speed production and reduce errors.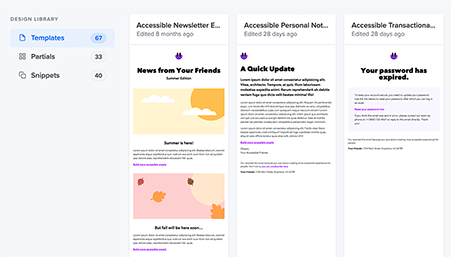 Maintain brand integrity and scale development
Empower your team—even novice developers or marketers who are not coders—to create on-brand, high-performing emails without needing to code with reusable templates and code modules. Store and collaborate on these shared resources in one centralized location—regardless of how many ESPs you use.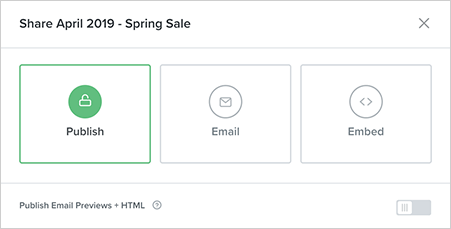 Collaborate on email campaigns
Make it easy for all stakeholders to collaborate on your campaigns with intuitive features like grid view to quickly navigate through code and make updates. Share your emails with the click of a button, plus utilize timeline and push functionality to keep track of every change and ensure your team is always on the same page.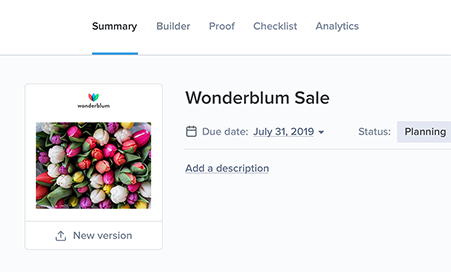 Build, edit, review, and analyze in one seamless view
Once you're happy with your email in Builder, push your code to our other tools to loop in the rest of your team for feedback, approvals, and post-send reporting. It's never been easier to collaborate on and build high-performing emails.
Integrate Builder with your email service provider
Getting your email from your code editor into your email service provider (ESP) has always been a hassle. It's time to say goodbye to that manual copy and paste process.
With ESP Syncing, you can automatically sync your code from Builder to your ESP with a click of a button. Once connected, whenever you make any changes to your code in Builder, it automatically updates in your ESP, too.
ESP Syncing is available for:
Mailchimp
Campaign Monitor
Salesforce Marketing Cloud (formerly ExactTarget)
Oracle Eloqua
Acoustic Campaign (formerly IBM Watson Campaign Automation)
Marketo