Subject lines get all of the attention, despite being the second most important inbox element behind sender names. That's because unlike sender names, subject lines change with every send, so they are A/B tested more than any other email element, according to our 2016 State of Email Design research. However, there's another inbox element that changes with every send and it hardly gets any attention at all: preview text.
Preview text is the third leg of the inbox stool, and a great many brands are delivering some rickety, off-balance inbox experiences because they're not paying enough attention to their preview text.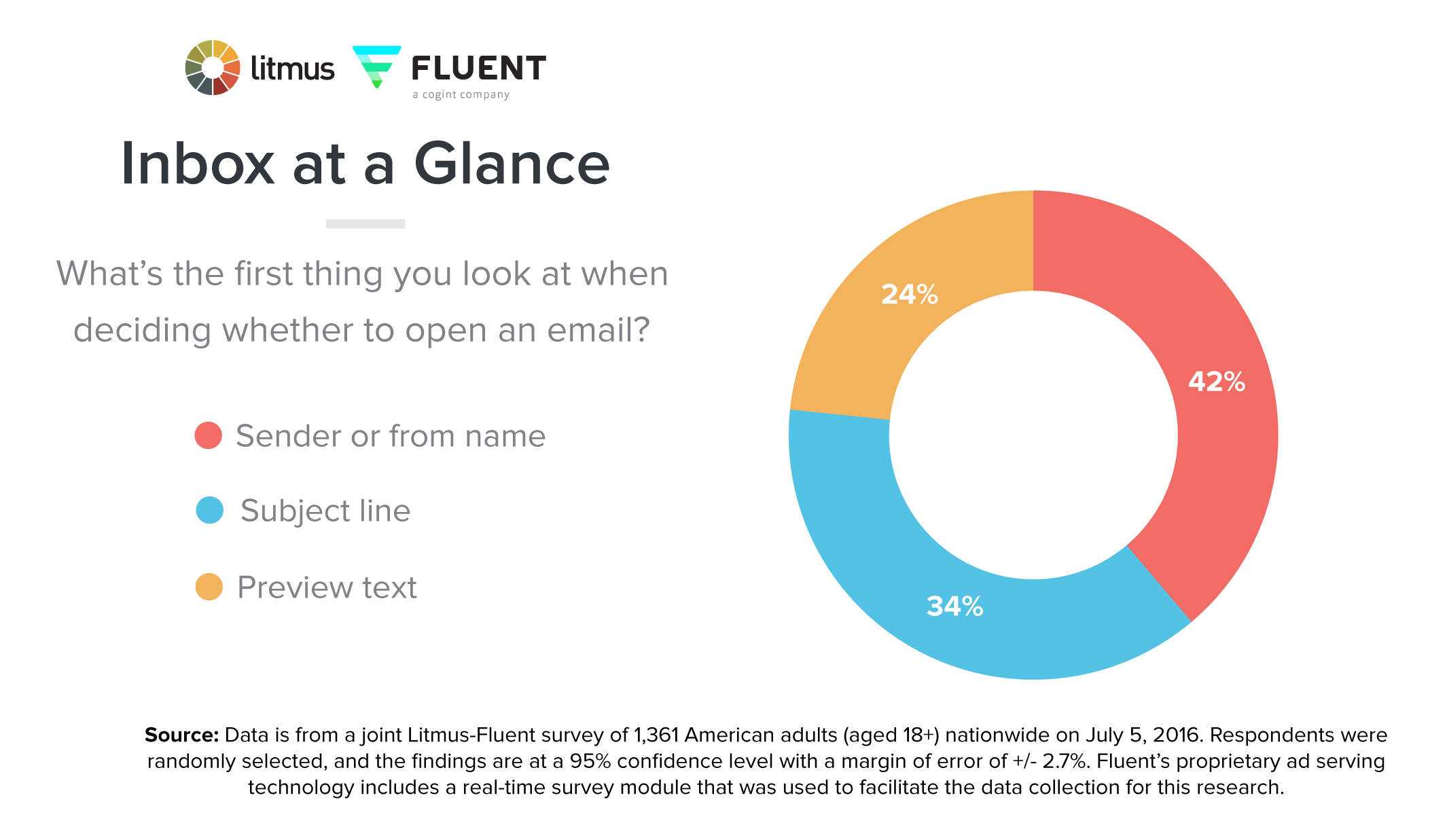 In the following SlideShare deck, we highlight eight preview text mistakes that are undermining customer experiences in the inbox, sharing real-world examples of each one. We also share a four-point action list that can help you ensure that your brand always makes a great impression in the inbox and delivers a clear, distraction-free message.
– SLIDESHARE TRANSCRIPT –
While subject lines get all the attention, preview text can have a big impact on an email's performance because:
Often, twice as much preview text is displayed than subject line copy.
For example, the native iPhone email app displays 35-40 characters of a subject line and twice as many characters of preview text.

You have only a few seconds to earn a subscriber's attention in the inbox, so don't ruin the moment by making a distracting error. Here are 8 preview text mistakes to avoid…
1. Having Unoptimized ALT Text Pulled into Your Preview Text
Your preview text is generated from the first HTML text in your email, which includes the ALT for images such as logos or banners. So if your ALT isn't optimized, your preview text may not be optimized. For example…

2. Having Your Code Show
If your email isn't coded properly, then email clients may pull your code into your preview text. That effectively means that gibberish appears next to your subject line, undermining your credibility. For example…



3. Forgetting to Replace Preheader Placeholder Text
One of the best ways to control your preview text is to create preheader text. However, if you don't have a good QA process, placeholder text can accidentally sneak through and get sent out. For example…


4. Using Unsupported Characters
Support for special characters varies among email clients. So using certain characters can mean that strange character strings can appear instead. For example…

5. Having Broken Personalization
Wherever you use personalization, you need to double-check that it's working properly and that you have fallbacks in place. That includes your preview text so you can avoid embarrassing blanks. For example…


6. Having Your Preview Text Get Truncated Awkwardly
Although rare, it's possible for your carefully planned preview text to be unfortunately supplemented by the next bit of HTML text in your email if you're not careful. For example…

7. Having Jarringly Poor or Offensive Subject Line-Preview Text Alignment
Your preview text and your subject line should make sense together. If they are jarringly divergent or obviously in poor taste, it can confuse or offend your subscribers. In some companies, this content is user-generated and automatically pulled into email content. The end result can spark outrage, lead to erosion of brand trust, opt-outs, spam complaints, and more.


8. Not Even Trying to Optimize Your Preview Text
All of that said, the most common mistake is simply not taking the time to optimize your preview text. You'd never leave your subject line to chance, so here are 4 ways to take control of your preview text…
First, use visible and hidden preheader text to control what appears as your preview text to extend your subject line and add more details.
Second, use your preview text to extend and strengthen your subject line by adding additional details. For example…



Third, use the ‌  preview text hack to create white space at the end of your desired preview text so no other distracting text gets pulled in. You can see this hack in action in these examples…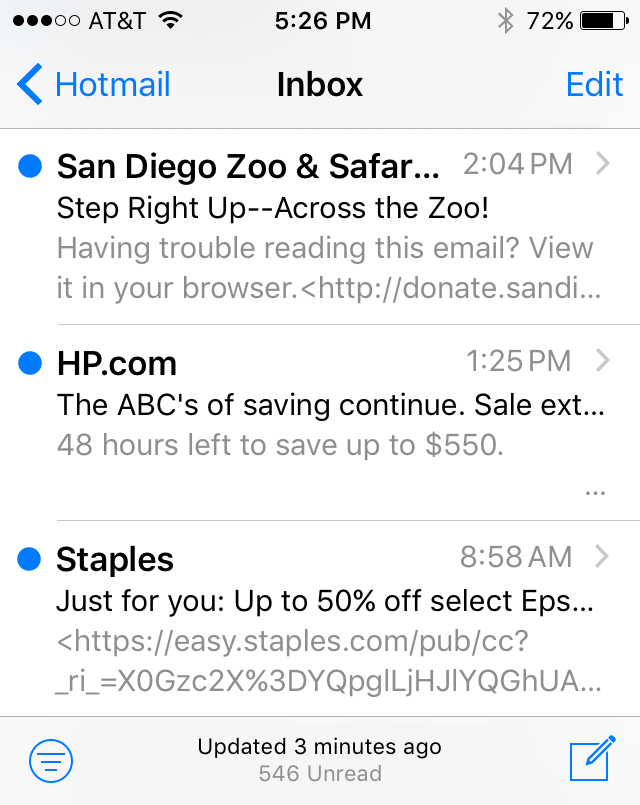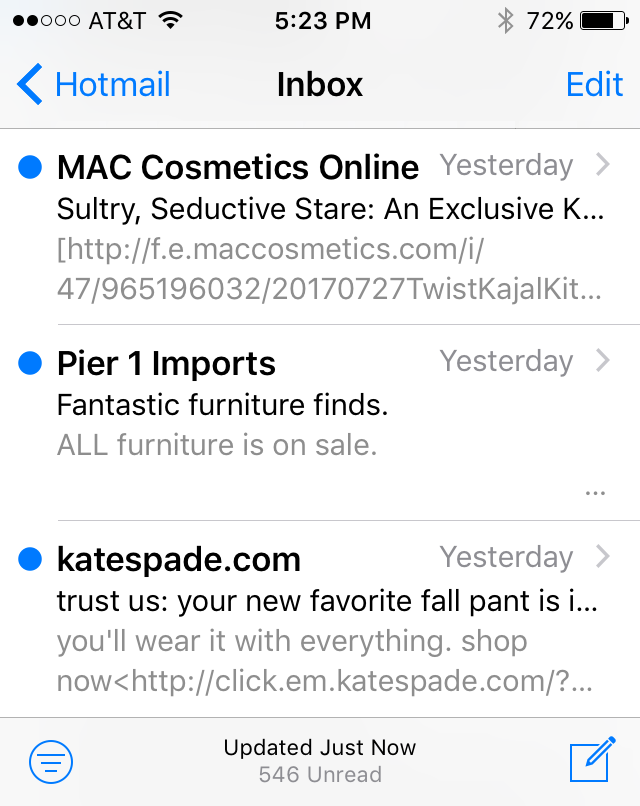 And fourth, use Litmus Subject Line Checker. One of the many features of Litmus' HTML editor, Builder, it ensures that your subject lines and preview text are both optimized by giving you…
Real-time previews in 15+ email apps and webmail clients
Alerts about potential problems, like unsupported emojis and character counts.
Subject Line Checker is available in all paid Litmus accounts. Not a Litmus user?