Last year, Kickdynamic released product recommendations for email. Powered by a revolutionary AI-prediction engine, Kickdynamic can create countless personalized emails from on-site behavioral data. Brands are able to seamlessly track on-site activity and use the data immediately to provide personalized product recommendations in email. Most viewed, most purchased, individual recommendations (and much more) can be added in real time based on live site and product data. Here are some brilliant examples of how using on-site behavioral content for email personalization can create a unique and meaningful subscriber experience.

Ted Baker displayed the most viewed and most purchased products on their site from the last seven days.
Products updated and changed upon open, based on what's happening currently on-site. Advanced filters and business rules were applied to products such as stock level rules, price point filters or rules to combine CRM data to display recommended products from a preferred category.

This email from Endy was sent to customers to let them know there was an upcoming exclusive sale. They used the AI-powered recommendation tool to include items which the individual customer had either shown interest in, or similar items to ones they had interacted with on-site.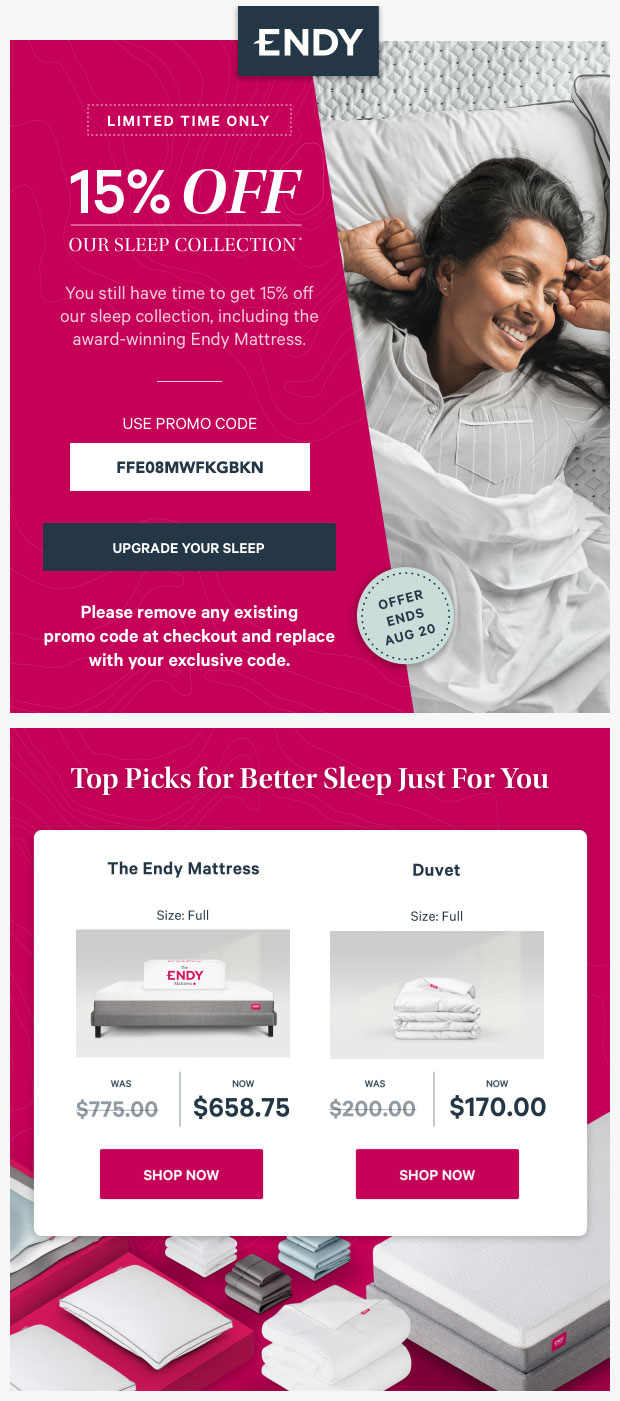 Mobiles.co.uk utilized email product recommendations to showcase their recommended deals. Products in emails are displayed based on the number of views or purchases in the past 30 days. This essential merchandising for the team ensures they are displaying the most popular deals.

Studio wanted to target the subscribers who hadn't engaged with the website, or made any recent purchases. They set up an automated email which showcased their bestsellers, encouraging unsure customers to grab their most popular products.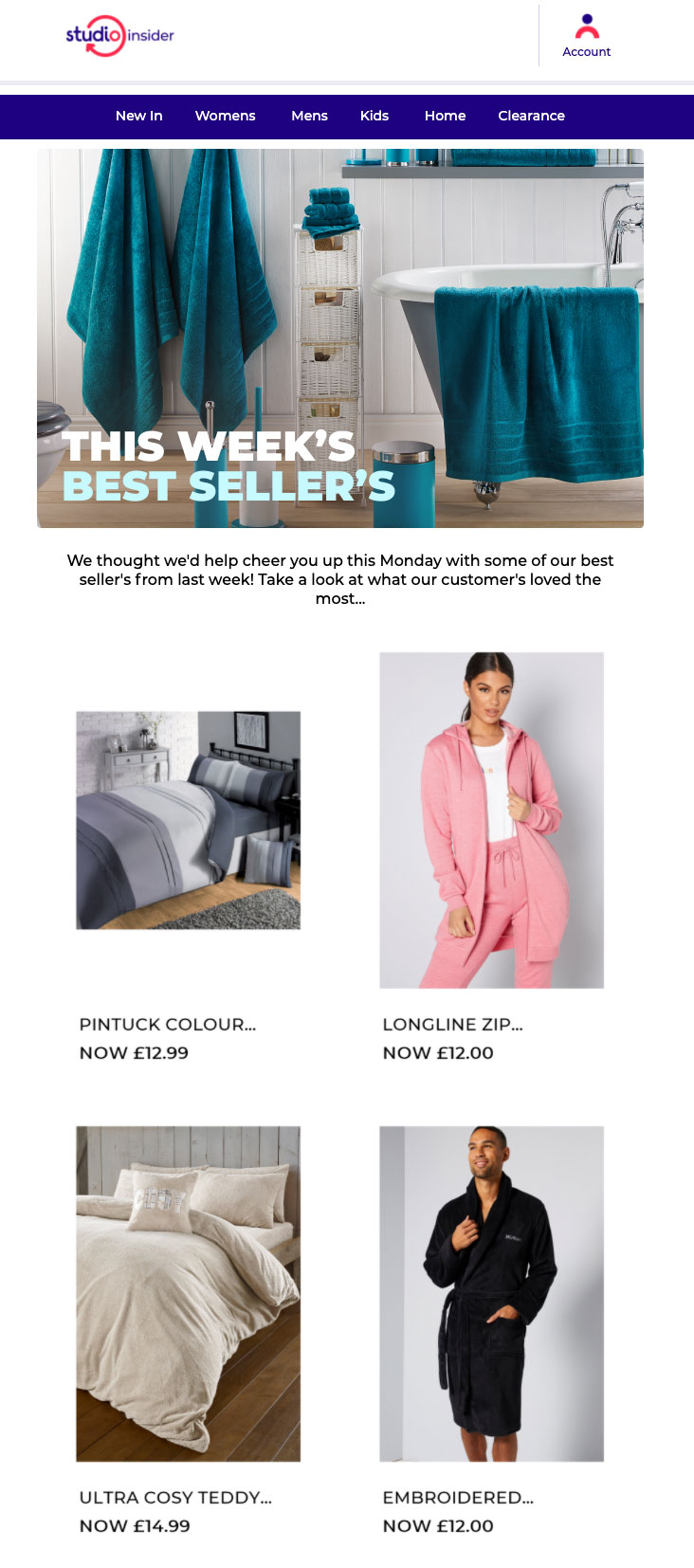 This birthday email from New Look was sent out to subscribers with products displayed that they had interacted with, or shown interest in while on their site. Product suggestions were created using the AI-powered recommendation tool.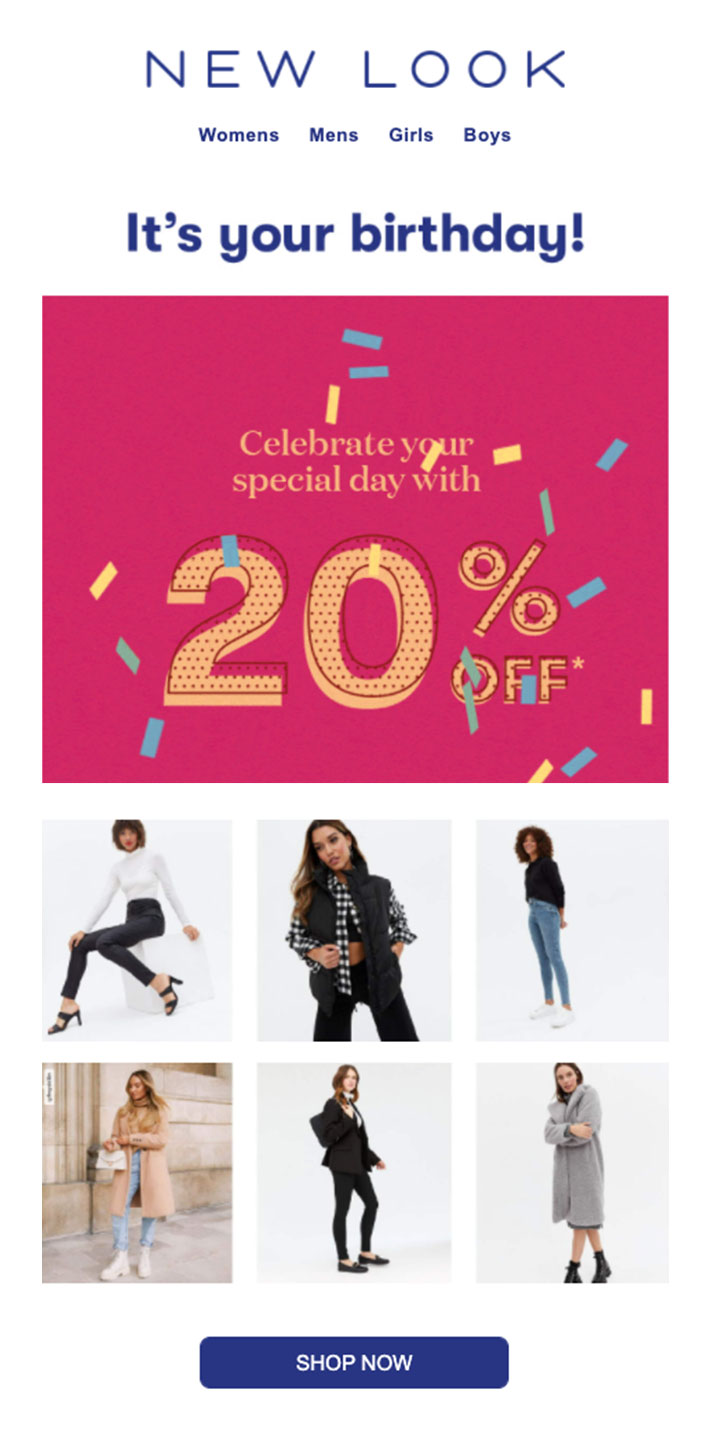 Time to get personal!
 By using behavioral on-site data, you are able to target customers and ensure they are shown the most relevant information to them, such as product type, size and even color preferences. Click here to see how Litmus Personalize, powered by Kickdynamic, empowers you to use email personalization to create individualized experiences at scale.

Personalize your emails.


Learn more about countdown timers and more personalization tools to enhance your customers' email experience—with over 50 examples from leading brands.