Read Time: 5 min
Email Marketing Inspiration: How Brands Utilize Gmail's Promotions Tab Annotations
In December 2018, Gmail launched major updates to its Promotions tab, providing email marketers with more ways to make their emails visible and valuable to recipients. In addition to standard inbox text like subject lines or preview text, marketers can use annotations to include additional information like promotion codes, a featured image, and deal expiration dates—all visible to your subscribers before they open your email.
Curious how fellow email marketers utilize Gmail's new functionality? We sat down with Chenmin Liang, Product Manager at Gmail, to take a close look at the examples we spotted in our inboxes.
1. Use the custom image to showcase your products
Google's revamped Promotions tab allows marketers to add custom imagery to their promotional emails—and many brands take advantage of that new, powerful opportunity to stand out in the inbox. We see many brands utilizing the custom image to feature the products promoted in the email, giving subscribers a sneak peek before they open.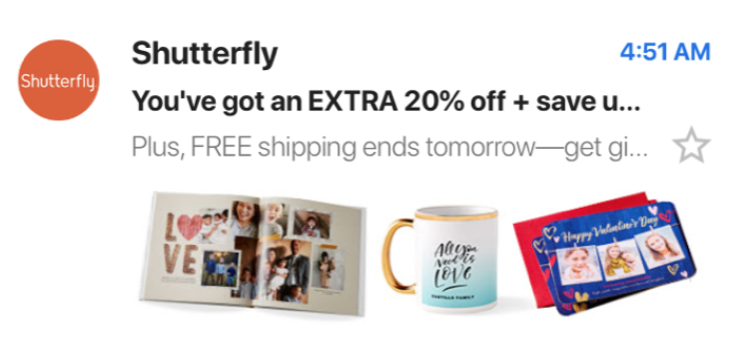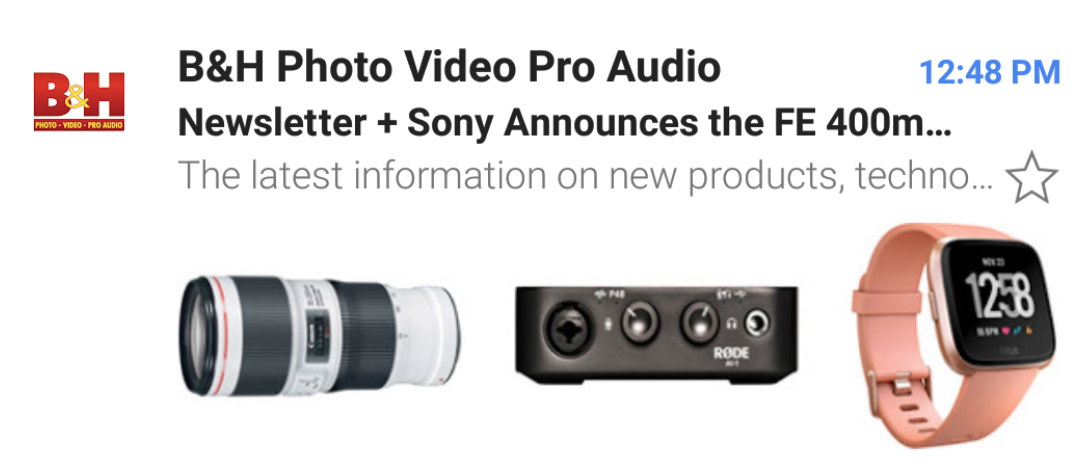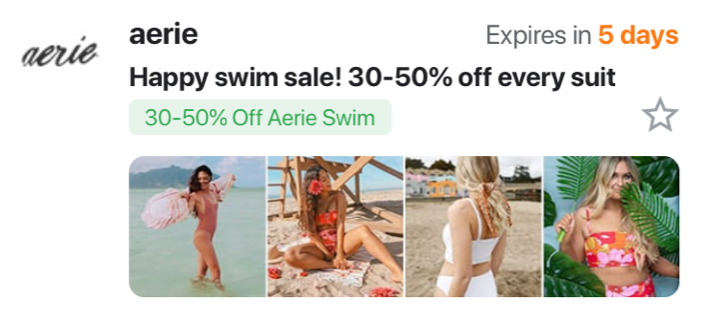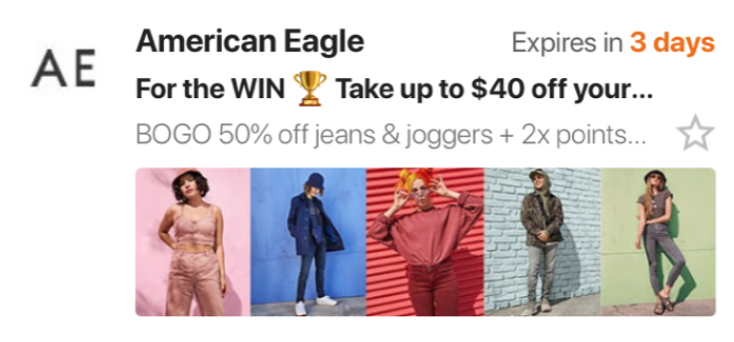 Quality product images related to the email content are ideal to inspire and drive action.

-Chenmin Liang, Product Manager at Gmail
2. Use the custom image for lifestyle images
Others use the custom image to feature eye-catching, atmospheric photography that doesn't necessarily highlight a specific product but helps set the mood, sparking subscriber interest and encouraging an open.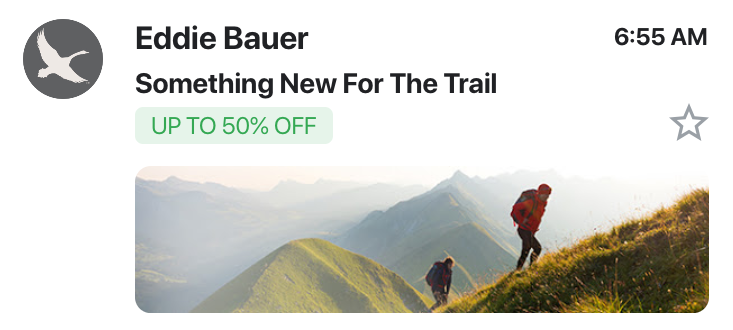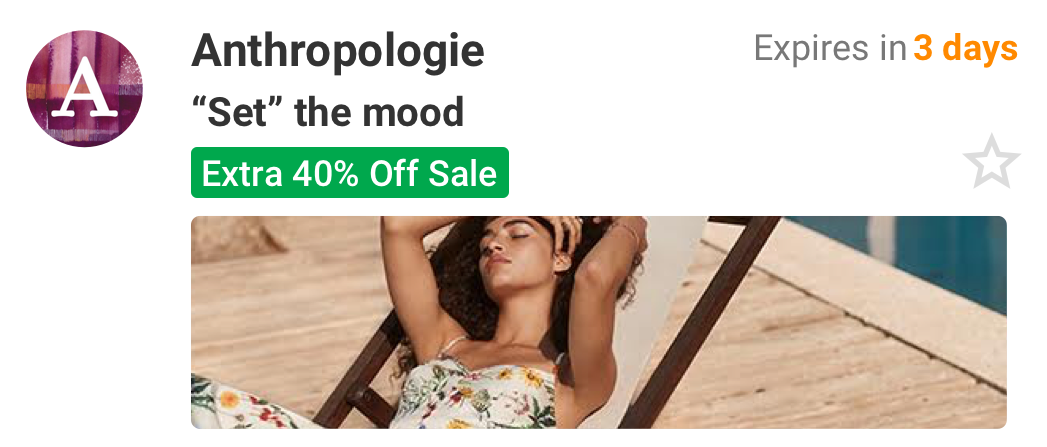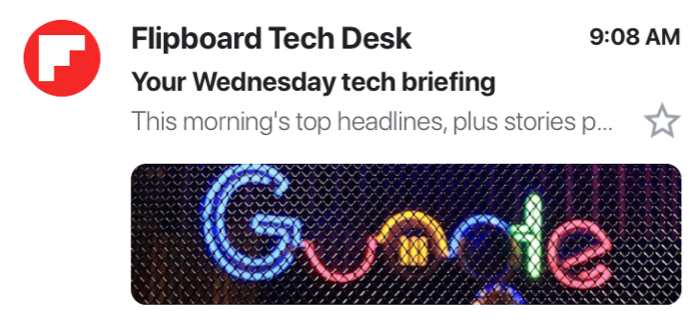 The image size is 538 x 138 with a 3.9 aspect ratio and all sample images shown are 538×138. Any image size can work, but be aware that images not to spec are center-cropped automatically (you can preview how the image will look/crop in our markup tool). Consider these specifications for the image; this space was designed to use the same imagery as in the body of the email.

-Chenmin Liang, Product Manager at Gmail
3. Utilize custom illustrations to give your campaign a playful, personal touch
We recently wrote about how custom illustrations—one of the biggest digital design trends in 2019—are taking over email design as well, and that includes the Promotions tab. Lingerie retail brand Aerie makes great use of illustrations in this campaign: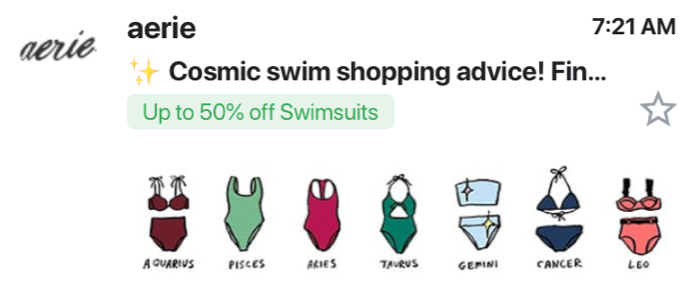 4. Utilize typography for additional messaging
We also spotted brands using the additional real estate of the custom image for typography. Many retail brands utilize the image as a banner to announce sales: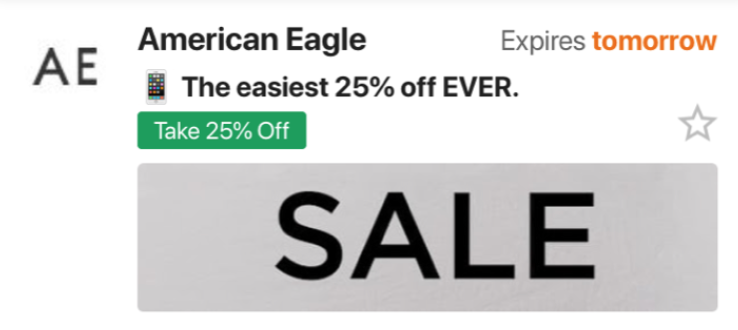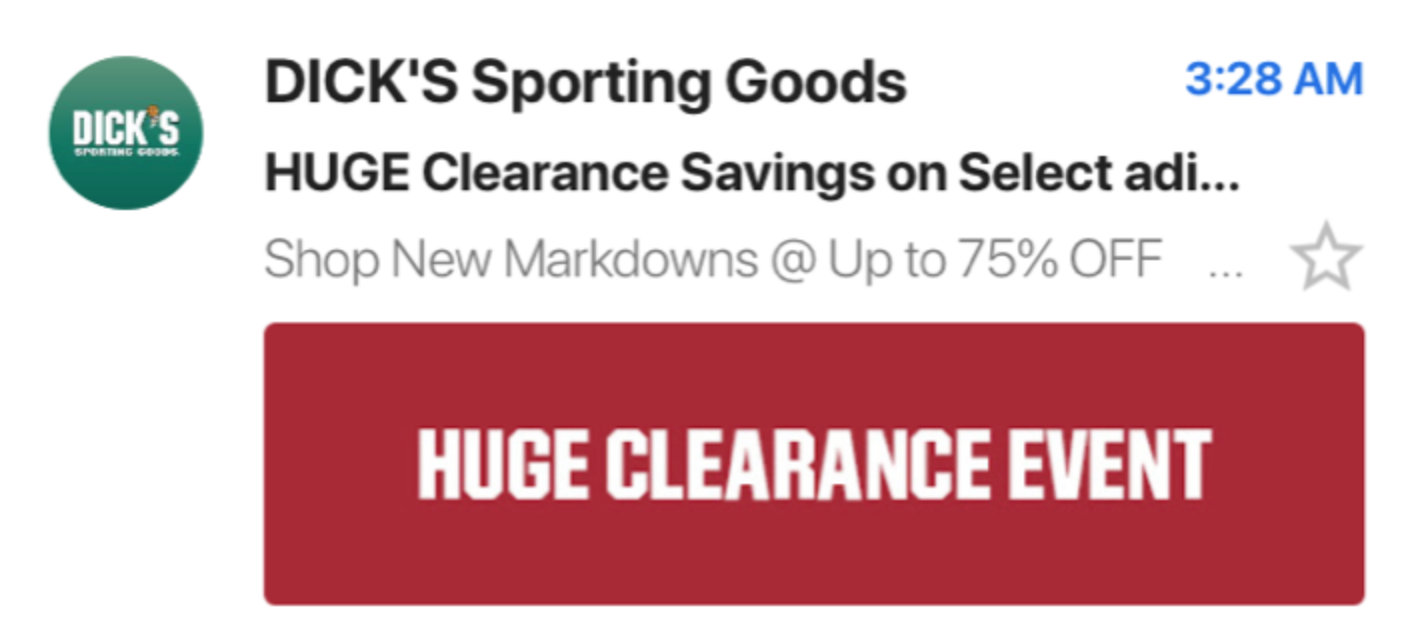 Custom imagery that imitates retail sale banners can feel quite noisy at times, especially when brands use all-caps in combination with a red background.
We don't recommend a text-only approach. This space was designed to highlight the visual components of your marketing email. To improve performance, try using product or lifestyle images related to the email content.

-Chenmin Liang, Product Manager at Gmail
A more subtle approach is utilizing typography in combination with background imagery, like these examples: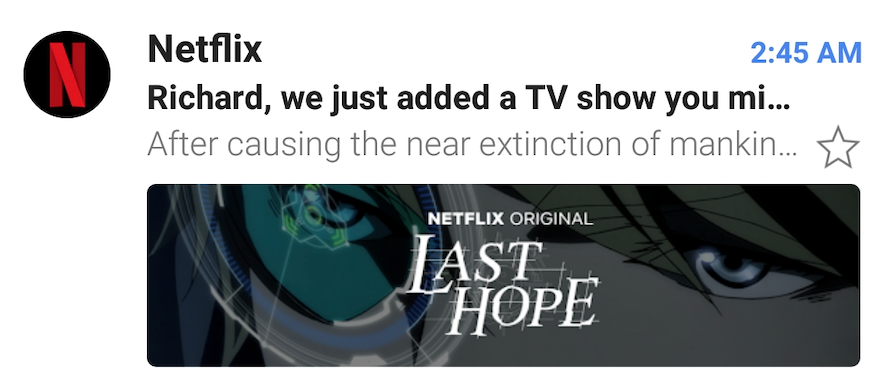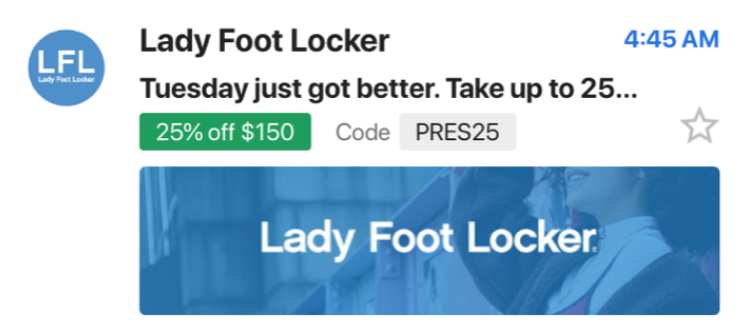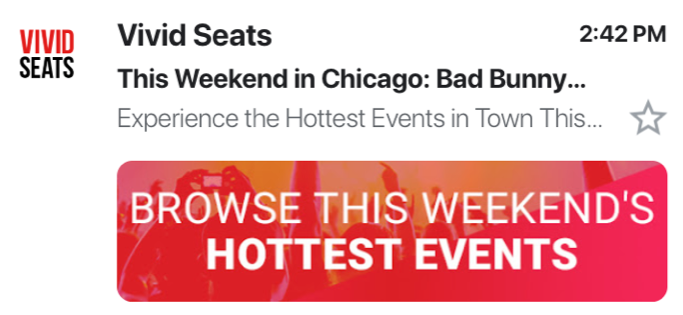 The combination of copy and imagery appears to be popular in general. Chili's and Domino's, for example, utilize the additional real estate in the featured image to add taglines, making their promo tab features feel like mini-ads.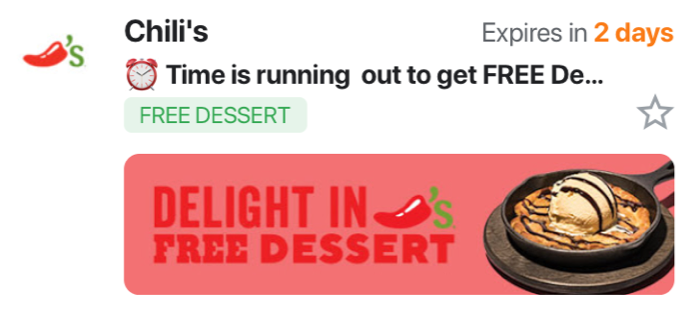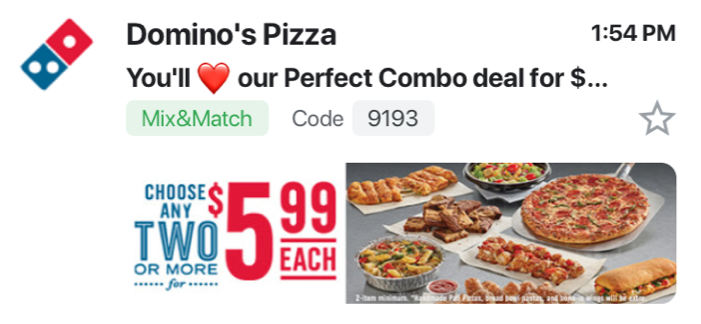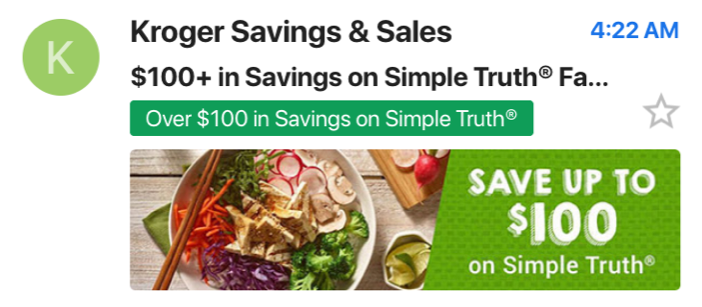 Text designs tend to repeat information already in the subject line or badges. Additionally, text in the image space can be busy and difficult to read.

-Chenmin Liang, Product Manager at Gmail
4. Highlight your deal with the deal badge
The green deal badge gives brands the opportunity to call out any special deals or offers the email is promoting. Most brands use this space to highlight discounts:

Promoting free shipping offers or free product samples is another great use case for the deal badge.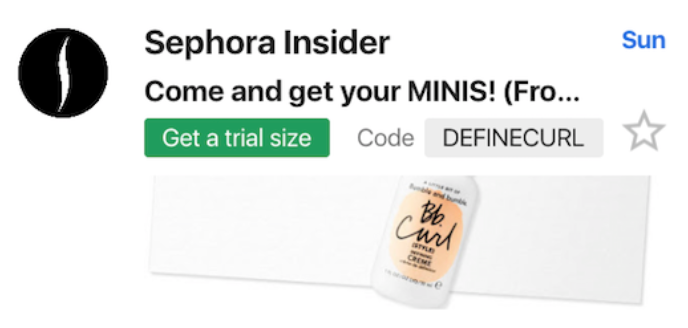 When populating the deal badge, avoid editorial copy ("Happy holidays") or generic CTAs ("Shop now!"). Focus on what your email is promoting to drive action and encourage engagement with your email.

-Chenmin Liang, Product Manager at Gmail
5. Highlight a coupon code with the grey code badge
If you're utilizing coupon or promotion codes for your brand's campaigns, adding your promotion code to the grey tag can be a powerful way to put it front and center. Here's how some fellow email marketers utilize that tag: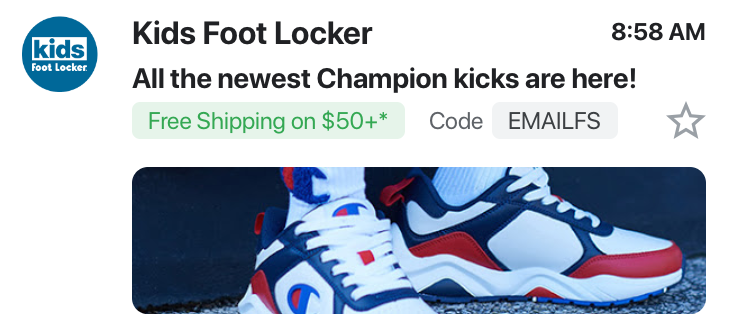 6. Create urgency by highlighting deal expiration dates
Annotations in Gmail's Promotions tab also allow you to set an expiration date. Many brands utilize this functionality to show when an offer expires—a powerful way to add a bit of urgency to your messaging.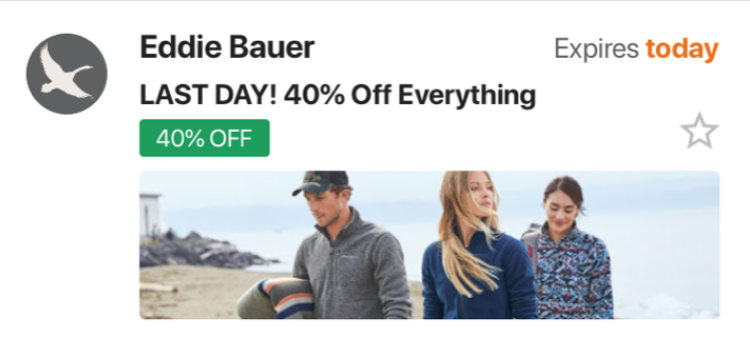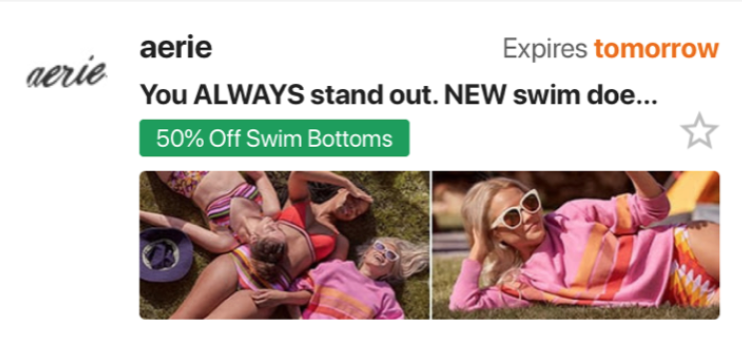 Using the expiration date feature allows an email two opportunities to populate at the top in a bundle: once on the day of send and again within 3 days of the offer expiring.

-Chenmin Liang, Product Manager at Gmail
Learn more about annotations in Gmail's Promotions Tab
Are you ready to make your emails stand out in the Promotions tab, just like the brands above? Here are the resources to help you get started:
Litmus teamed up with Gmail to create an easy-to-use code generator that guides you through creating image previews and deal badges to annotate your email. Take it for a spin.
Watch our webinar with Gmail and learn how to make your emails stand out in the Promotions tab
Read Gmail's developer documentation to learn about best practices for annotations