Want to turn prospects into customers, and customers in lifelong customers? You can build a customer acquisition plan with email. Through cart abandonment emails, first-time customer welcome series, win-back campaigns, and more, you can trigger marketing communications for maximum impact.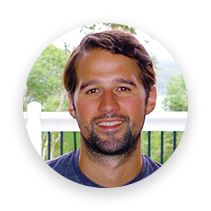 We joined forces with Rejoiner's Mike Arsenault for a guest webinar on how to optimize all of these email opportunities and build a powerful customer acquisition plan.
Didn't have a chance to make it to the webinar? Don't worry—we recorded the whole thing!
With thousands of registrants, we didn't have enough time to get to all of the questions during the Q&A portion of the webinar. Luckily, Mike has graciously offered to answer all of the questions we missed here on the blog.
A LOOK AT THE RFM MODEL
What is the RFM model?
RFM stands for recency, frequency, and monetary. It's a model for quantifying which customers are the ones you should be focusing your marketing efforts on by looking at how recently they've purchased (recency), how often they purchase (frequency), and how much they spent (monetary). It's based on the principle that 80% of your business comes from 20% of your customers.
How do you scale the RFM model for brands with thousands, or millions of customers?
A spreadsheet can get a bit unruly with a customer list of that size! At that point, you should have a CRM tool or a custom solution internally that is helping you calculate those scores in real time.
How do you determine current vs. potential value?
The current value of a customer is what they have created in value up to today. In retail, this could be represented as the total profits or revenue that a customer has generated since their first purchase. It's the measure of customer health today—who are your most valuable customers right now? And, who are your customers that are not as valuable? Current value is calculated using (F) Frequency and (M) Monetary scores.
Potential value represents the future value of a customer, if they continue to be a customer. Potential value is a function of (R) Recency. Since a customer that has purchased recently is more likely to purchase again, this represents high potential value.
HOLD OUT TESTS
What is a hold out test?
A hold out test is when you purposely exclude a random sample of prospects or customers from a campaign to measure what happens when they aren't exposed to any marketing. After the campaign has completed, you compare the activity from the group that didn't receive marketing to those that did.
Hold out tests are great for answering questions like, "Is this campaign even worth running?" or "Are we creating a more valuable customer by marketing to them?" We've seen situations where hold out groups (who didn't receive any marketing) generate more profit than those customers that received a campaign.
Warning: Hold out testing may make you unpopular with the marketing team. That campaign that is generating a lot of opens, clicks, and conversions may be costing the company money. Hold out testing proves whether or not this is true.
How long should you run a hold out test for to get accurate results?
The duration of any test is dependent on an adequate sample size and running the test under valid conditions (seasonality, weekday/weekends, traffic sources).
For cart abandonment hold out tests, 30-60 days or 2 "business cycles" is a pretty standard hold out test. If your potential customer abandons their cart and doesn't come back within 60 days, you can be almost certain that they aren't going to come back and purchase in 90 or 120 days. If you have an unusually long sales cycle, you may need to make an adjustment and run the test for longer.
CART ABANDONMENT EMAILS
Any recommendation for the best timing for cart abandonment emails?
At a minimum, I recommend sending your first email within an hour of the cart being abandoned and sooner (~30 minutes) if possible. That first email should be entirely focused on customer service and providing customers with multiple channels of support to get their questions answered. Plaster your toll free number in as many places as it makes sense and make it clear that if a customer replies to the email, they will get a response from a real human being.
If you're using a multi-stage series, we typically recommend sending the second email about 24 hours after abandonment, and the third email about 3-5 days.
Do you recommend using discounts within the cart abandonment email?
You shouldn't train customers to expect a discount if they abandon their cart, so I don't recommend starting out with discounts in your cart abandonment emails. Proceed with caution!
However, you can run a hold out test to see if offering a discount does generate a significant lift in purchases for those that did get the discount. Use that data to determine if it's worth it to offer a discount. Intelligent frequency capping can also prevent customers who've abandoned in the past and used a discount from getting emails in the future.
WIN-BACK CAMPAIGNS
What is a win-back campaign?
A win-back campaign aims at "winning back" dormant subscribers or customers and reminding them why they want to hear from you, interact with you, and purchase from you. In retail, win-back campaigns are triggered on periods of purchase latency. The trick is to figure out what the average period of latency is for say a first to second purchase. Once you understand what "average" purchase latency looks like, you can trigger your win back campaigns when you know they will have the greatest impact.
When do you stop a win-back campaign?
You should stop a win-back campaign for potential customers once their RFM score dips into the lower 20% of your customer base. It's at that point that you should be questioning whether that customer is worth focusing your efforts on.
"OOPS" EMAILS
Are there any best practices around sending an "oops" emails when you've accidentally sent out an email with an error in it?
It depends on the level of mistake! If it's something minor, it's not recommended sending out an email. You don't want to make a bigger deal about it than what it is. However, for bigger mistakes (like sending the same email 7 times in a row), it's probably a good idea to send an apology email. Litmus has a great guide on "How to Recover from Email Marketing Mistakes."
VIEW THE SLIDES & RECORDING
Mike answers these questions—and more—in his presentation, "Data-Driven Lifecycle Email for eCommerce." Check out the slides and recording for more helpful information on how to turn prospects into lifelong customers.
GET THE LATEST DELIVERED STRAIGHT TO YOUR INBOX
Want to get more tips and advice like this? Subscribe to our newsletter and get the latest content for email marketing pros delivered straight to your inbox.